New Poll Shows Why Its Own Poll Question Is Useless
News
July 29, 2009 05:37 PM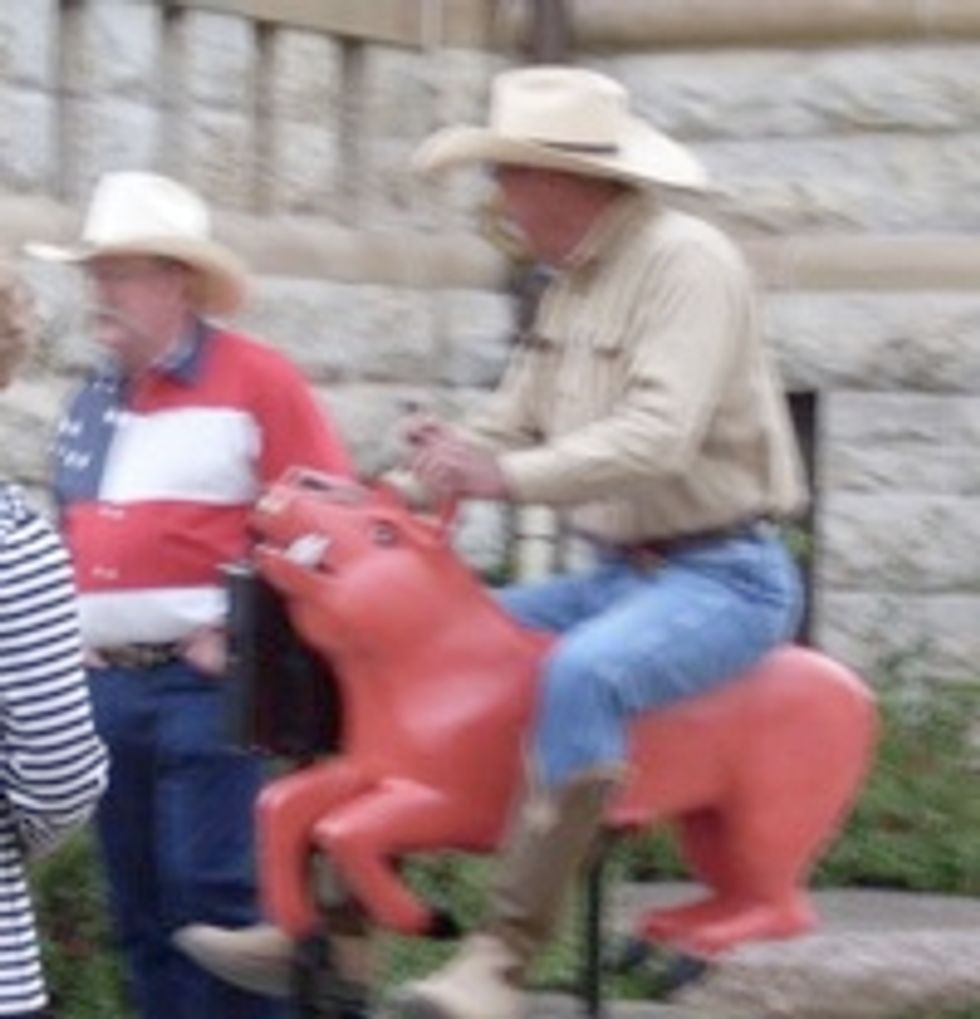 Oh ho ho, read this and you might think our political system has been GRIDLOCKED or something for the last 20 years! "Most Americans continue to want the federal government to focus on reducing the budget deficit rather than spending money to stimulate the national economy, a new New York Times/CBS News poll finds. Yet at the same time, most oppose some proposed solution for decreasing it...
---
Fifty-six percent of respondents said that they were not willing to pay more in taxes in order to reduce the deficit, and nearly as many said they were not willing for the government to provide fewer services in areas such as health care, education and defense spending.
Might want to rethink that plan you have to jack up income taxes on 56% of Americans, Obama. Good poll!
Here's a great idea, fresh out of Wonkette's think-tank wing: The government gets in touch with every $1+ million annual earner in the country and asks each of them, "If the government raised taxes on your $1,000,000 annual income by $9,000 in order to deliver health care to 40 million Americans, would you (a) just pay the taxes (b) stash money in an off-shore vertical trust scheme to avoid paying or (b) literally move to another country to avoid paying this tax increase for health care?" For those who select either (b) or (c) or for some reason both, the government will just take 100% of their money, stun them with cattle-prods, and feed them to the Uighurs. Eliminates all deficits, gets everyone health care, properly sates the Uighurs, and culls rich assholes from the new age of elegance.