New York D.A. Busted Starring In Nudie Lewdie Dix Flix
News
November 18, 2012 02:04 PM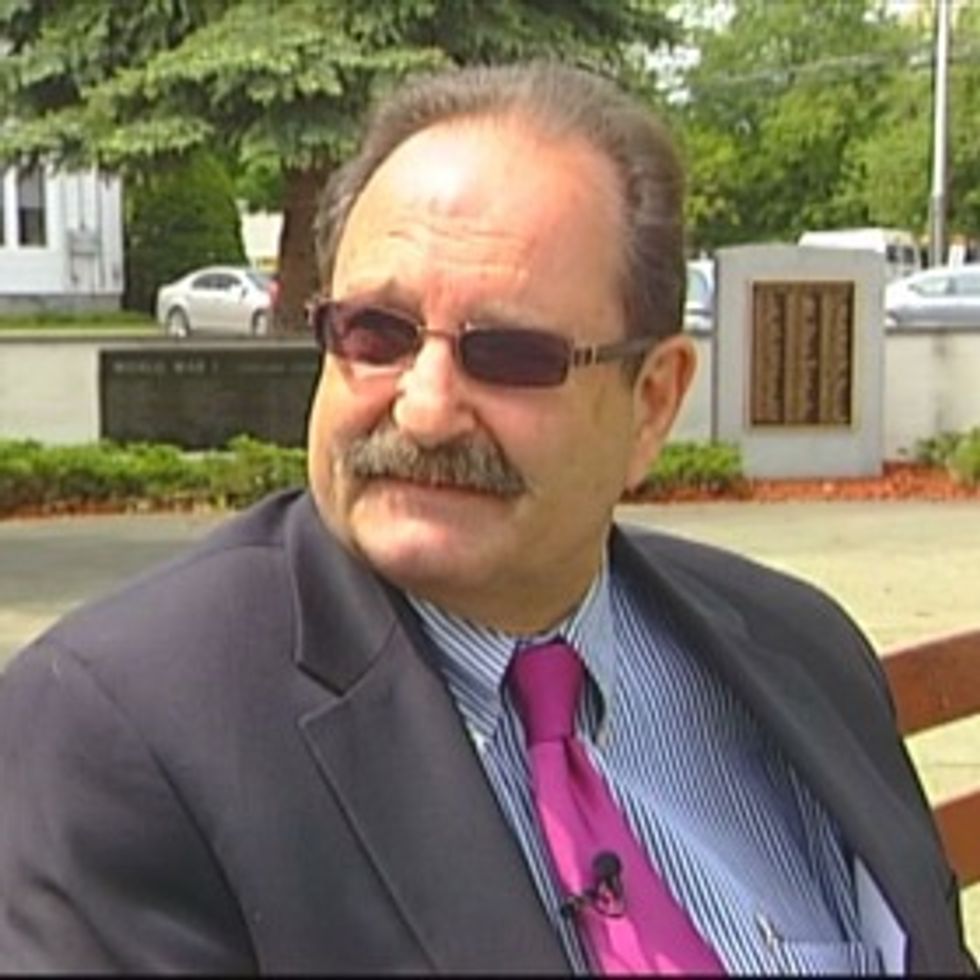 In the criminal justice system, the people are represented by two separate but equally important groups: the cops who investigate crimes, and thedistrict attorneys who star inDeep Throat Part II: The Bonening.
---
A district attorney in upstate New York has admitted that he acted in pornographic movies in the 1970s then lied when questioned about it during his second campaign.

Mark Suben, the DA in Cortland County near Syracuse since 2008, held a news conference Friday to say he had lied about his past in the days before this year's election.

"Recently materials have been circulated alleging that I was involved in the adult film industry about 40 years ago in New York. Those allegations are true," he said. "I was an actor in adult films for a short period in the early 70s. I was also an actor in other venues including off Broadway, soap operas and commercial advertisements."
Can we really judge this fellow? Truly, who among us hasn't appeared in a porn film at some point in their lives? And sure, these films were made in the privacy of someone's home and that they were meant for private viewing and --sorry, what's that, Josh Marshall?
Actually, not just any porn actor, but one with a pretty gloried pedigree. He seems to have appeared in Deep Throat Part II in addition to Bedroom Bedlam and something called Devil's Due. The film's all seem to be from the first half of the 1970s. The plot of Devil's Due is described thus by IMDb: "A young girl fleeing an abusive home life arrives in New York City and becomes involved in a satanic cult. She conspires with the cult leader's two lesbian assistants to take over the coven." Interesting.
But do we have video? OF COURSE we have video!
Look! It even includes Dramatic Gopher! That's how you know this is a serious issue!
Suben performed under the name Gus Thomas in other lusty-busties flicks as Lecher and The Love Witch. Links SFW.
Suben has issued the boilerplate "bad judgment" apology, in which he admitted to other such heinous crimes as acting in soap operas and commercials.
He will not resign, according to his spokesman, Aimee Milks.