CALM DOWN. It Doesn't Matter If The Jan 6 Committee Makes A Criminal Referral To The DOJ!
January 6
June 14, 2022 03:45 PM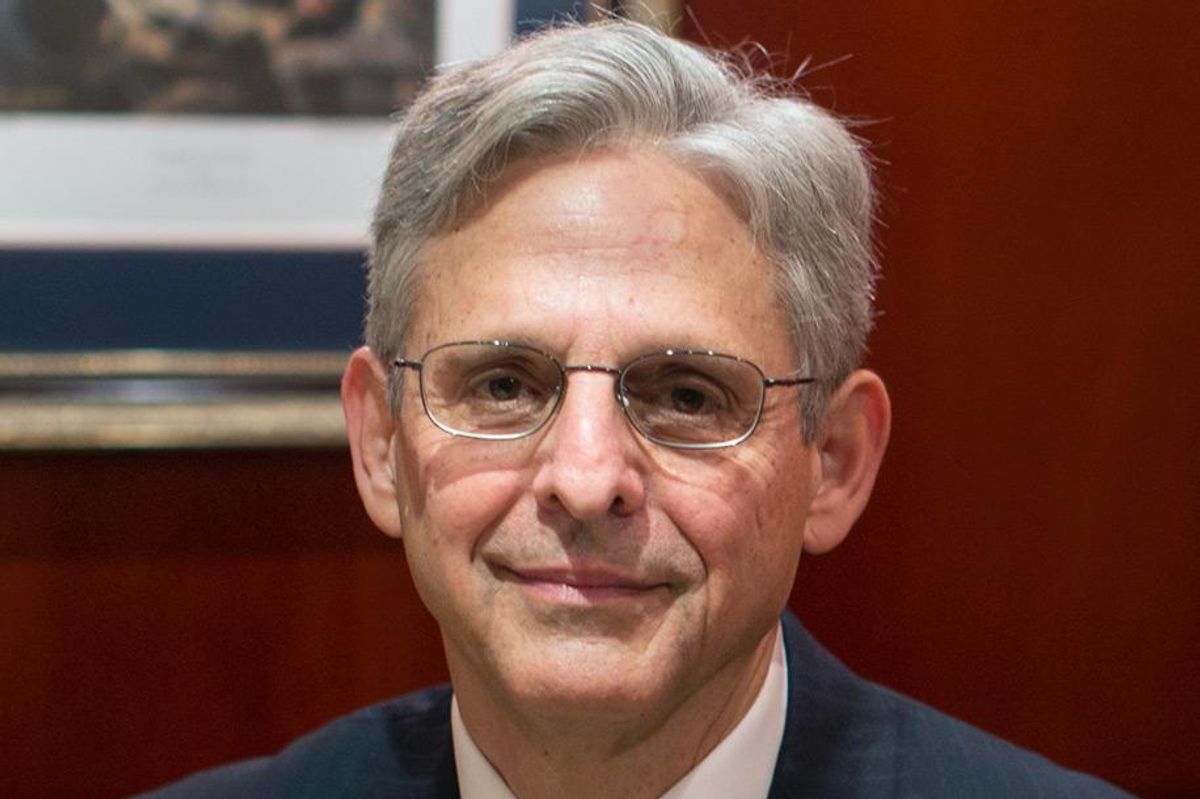 There appears to be some dissension among the members of the House January 6 Select Committee over whether they'll wind up making an official referral to the Justice Department to prosecute Trump for his coup plot.
"No, you know, we're going to tell the facts. If the Department of Justice looks at it, and assume that there's something that needs further review, I'm sure they'll do it," Chair Bennie Thompson told reporters yesterday.
Vice Chair Liz Cheney immediately pushed back, tweeting, "The January 6th Select Committee has not issued a conclusion regarding potential criminal referrals. We will announce a decision on that at an appropriate time."
---
\u201cThe January 6th Select Committee has not issued a conclusion regarding potential criminal referrals. We will announce a decision on that at an appropriate time.\u201d

— Rep. Liz Cheney (@Rep. Liz Cheney) 1655165535
It seems pretty clear that Rep. Thompson may have been a little hasty here. As Rolling Stone points out, the other committee members were quick to disavow his statement:
"We haven't had a discussion about that, so I don't know that the committee has reached a position on whether we make a referral or what the referrals might be," Rep. Adam Schiff (D-Calif.) told CNN's Anderson Cooper. "I thought we were deferring that decision until we concluded our investigation. At least that's my understanding." Rep. Elaine Luria (D-Va.) tweeted a similar message: "Our committee has yet to vote on whether we will recommend criminal referrals to the Department of Justice. If criminal activity occurred, it is our responsibility to report that activity to the DOJ."
This isn't the first time this split has spilled out into the open. In April, the New York Times reported that, while there was no dispute as to whether Trump had committed prosecutable crimes, there was disagreement about whether to make a specific request to the DOJ to do LOCK HER UPS. The committee felt that their input might not be necessary, since US District Judge David Carter recently ruled that Trump and his lawyer John Eastman had likely committed a crime when they attempted to obstruct congressional certification of Biden's win.
"Maybe we will, maybe we won't," Rep. Zoe Lofgren said at the time. "It doesn't have a legal impact."
And indeed, it does not. Merrick Garland is under zero obligation to indict people just because Congress says they committed crimes, as he recently demonstrated when he decided not to charge Mark Meadows and Dan Scavino, whom the committee referred for contempt of Congress.
Congress is not the boss of the DOJ, because that is how separation of powers goes.
At the same time, the Justice Department is clearly on the case. Aside from upwards of 800 arrests of rioters who stormed the Capitol, it has indicted Peter Navarro and Steve Bannon, charged the Oath Keepers and the Proud Boys with seditious conspiracy, and empaneled a grand jury to investigate the scheme to swear in slates of "alternate" electors, with a particular focus on the activities of Rudy Giuliani and his trusty sidekick Jenna Ellis.
The same people who shout that Merrick Garland should "do something" might take a moment to ponder the political cost of having the January 6 committee join the chorus. Because, while it would be satisfying to wrap these hearings up with an indictment-ready referral, the reality is that doing so will undercut the appearance of independence when and if prosecutors indict President Crimetime. And conversely, if Garland declines to indict after a referral, it will undercut the committee's conclusions of law and make it look partisan.
Meanwhile, the DOJ has already requested every scrap of evidence amassed by the January 6 committee, while Garland promises that "I'm watching and I will be watching all the hearings, although I may not be able to watch all of it live. But I'll be sure that I'll be watching all that. And I can assure you that the January 6 prosecutors are watching all the hearings as well."
Does that mean that prosecutors are waiting in the wings with a warrant for Trump's arrest? No, of course not. It's clear that Garland is going to be incredibly cautious about this process and will probably disappoint us in the end. But the outcome is certainly not going to be determined by whether the committee sends him a letter telling him to arrest Trump.
In the year 2022, there is plenty of real shit to be angry about. Whether or not the committee makes a meaningless referral to the DOJ simply does not rate.
[Rolling Stone / NYT]
Follow Liz Dye on Twitter!
Click the widget to keep your Wonkette ad-free and feisty. And if you're ordering from Amazon, use this link, because reasons.
Liz Dye
Liz Dye lives in Baltimore with her wonderful husband and a houseful of teenagers. When she isn't being mad about a thing on the internet, she's hiding in plain sight in the carpool line. She's the one wearing yoga pants glaring at her phone.