Nice Time! Philly DA Breaking Innocent People Out Of Prison!
Post-Racial America
August 07, 2019 10:15 AM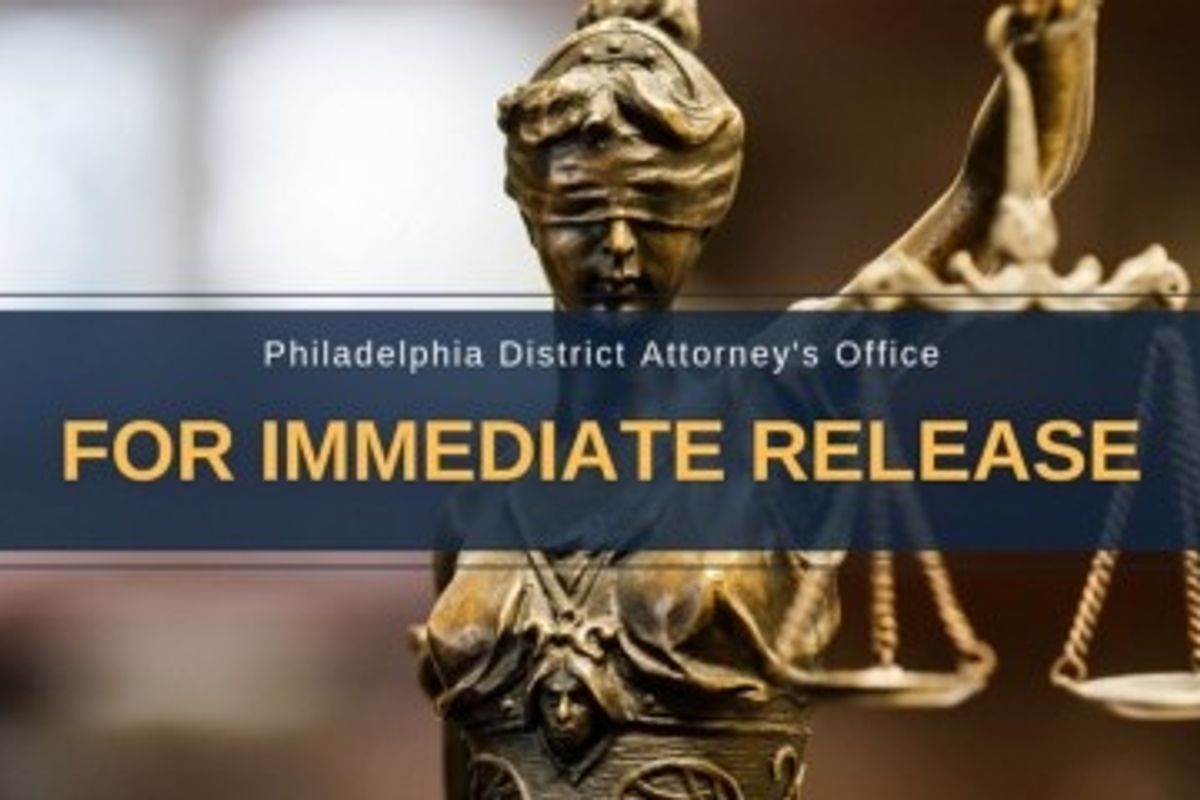 Badass Philly District Attorney Larry Krasner is at it again. After spending half of his life in prison for a murder he didn't commit, 44-year old John Miller was released from the Pennsylvania State Correctional Institution -- Mahanoy last week.
John Miller isn't alone; wrongful convictions are much more common than most people think. Nearly 2,500 people have been exonerated nationwide since 1989 -- and lost a collective 21,725 years to a flawed criminal justice system.
It's hard to keep up w/@DA_LarryKrasner and his team. This is the NINTH murder conviction overturned with help from… https://t.co/Pug92aQny9

— Colin Miller (@Colin Miller) 1564605795.0
---
Larry Krasner has made a lot of reforms that more prosecutors should embrace -- including revamping and buffing up his Conviction Integrity Unit. Before Krasner took over the Philly DA's office, the conviction review unit essentially existed only on paper.

For three years following its establishment in April 2014, the CRU was part of the DA's Post Conviction Relief Act (PCRA) unit, which represents the Commonwealth of Pennsylvania in the appeals process. This caused criminal justice advocates to question its independence and its commitment to pursuing just outcomes.

During that period, it had just one part-time staff member — veteran homicide prosecutor Mark Gilson. His office considered dozens of petitions but did not oversee a single exoneration until 2016. In one case, Gilson even pursued the retrial of an inmate, Anthony Wright, whose murder conviction had been thrown out based on exculpatory DNA evidence.
So a conviction integrity unit that actually tries to get people out of prison is a pretty big step in the right direction. And it's already seeing great results. Since Krasner became Philadelphia's District Attorney, his office has helped exonerate nine people who collectively spent decades in prison before being released.
An innocent man is finally free
John Miller was convicted of the 1996 murder of Anthony Mullen during an attempted robbery. There was no physical evidence linking him to the crime. Miller's only connection to the crime came when a man named David Williams was arrested for robbery and said he had information about Mullen's murder. In exchange for leniency in his robbery case, Williams fingered Miller as the killer. Williams changed his tune before Miller's trial, saying at both Miller's preliminary hearing and his trial that Miller was not the killer. Williams was convicted anyway.
In 2002, Williams wrote a letter to Miller's mother, saying:

I can't live with this on my conscience. Your son had no knowledge of this crime. He wasn't even there. I lied on him.
Williams confessed to being the actual killer over a decade ago.
Nonetheless, Miller spent 22 years in prison for a crime he didn't commit. The previous Philadelphia DA, Seth Williams (who is currently in federal prison after pleading guilty to bribery charges) declined to review Miller's case, concluding simply that Williams was an "unreliable witness."
Things changed when Krasner's conviction integrity unit took a look at the case. And now, for the first time in more than two decades, Miller is a free man.
Standing with family after his release, Miller looked to the future rather than the injustice in the past.
He was blown away, he said, by the sight of his brother's cell phone. He wanted to eat a steak and take his niece to the zoo. Everything seemed "surreal" ... He said that he had kept faith for two decades that eventually he would be released, and that he was not bitter about his incarceration. "It made me stronger," he said as he inhaled the Schuylkill County air.
But wait, there's more
Since Krasner took office in 2018, his conviction integrity unit has helped overturn nine wrongful convictions.
Chester Hollman III was released from prison last month. He had already served 25 years of a life sentence for a murder prosecutors now believe he did not commit. One of the key witnesses against Hollman said she was pressured by police to incriminate him. Prosecutors also [unconstitutionally] failed to turn evidence over to the defense that incriminated other suspects.
Johnny Berry was sentenced to live in prison as a juvenile for a robbery and murder that took place when he was just 17 years old. Like Miller, Berry was linked to the crime because of a witness statement that was later recanted. He spent 23 years -- more than half of his life -- in prison before being exonerated in June of this year.
Sherman McCoy is severely intellectually disabled, with an IQ in the 50s and the reading comprehension level of a second grader. He was implicated in the murder of Shaheed Jackson by a suspect in the murder investigation. After being arrested and held overnight, McCoy falsely confessed to being there at the time of the murder. Philadelphia Police Detective Phillip Nordo handled McCoy's interrogation and was a key witness at his trial. McCoy was convicted and sentenced to life without parole. Nordo was eventually discovered to be corrupt, and in February he was charged with a number of crimes, including sexually assaulting witnesses and suspects, having sex with informants, stalking, and theft.
James Frazier falsely confessed to the murder of Rodney Ramseur and Latia Jones when he was 19 years old. Brought in by Detective Nordo (the same one who's since been charged with a plethora of crimes), "Frazier later said that Nordo sought to cultivate Frazier as a source and to engage in sexual activity. Frazier said that Nordo threatened and intimidated him, including threatening to sexually assault him." No physical evidence linked Frazier to the crime. Frazier's conviction was vacated in May of this year. He has a civil rights case against Nordo and the city currently pending.
Dwayne Thorpe was convicted of the murder of Hamin Span and attempted murder of Nyfeese Robinson. In November 2017, a judge threw out Thorpe's convictions and ordered a new trial. In March 2018, Krasner's office dismissed the charges and Thorpe was released.
Terrance Lewis spent more than 21 years in prison for the 1996 murder of Hulon Howard. Lewis was just 17 at the time of the murder, but was sentenced to life without parole. His conviction was vacated in May of this year and Krasner's office dismissed the charges. Lewis has a civil rights claim against the city pending.
Jamaal Simmons was convicted of murder, conspiracy, and aggravated assault. Our good friend corrupt detective Nordo makes another appearance in Simmons's case. The key witness against Simmons said at trial that he only implicated Simmons in the murder of Rodney Barnes because of threats from Nordo. Krasner's office asked the judge to vacate the conviction.
Dontia Patterson was convicted of the 2007 murder of Antwine Jackson. In May 2018, after a renewed investigation by the Philadelphia conviction integrity unit, prosecutors asked a judge to vacate the conviction, stating that his trials, "by government design, were fundamentally unfair[.]" Prosecutors said they would not retry "a case against a man who is probably innocent and whose case is so lacking in integrity."
John Miller spent 21 years in prison for the 1996 murder of Anthony Mullen. A federal judge vacated his conviction at the request of Krasner's office. He was released on July 31.
Prior to Krasner's tenure, the Philadelphia conviction integrity unit had exonerated just three people in eight years. Krasner's office has already tripled that number in just 19 months.
Wrongful convictions aren't only a problem in Philly
Every year, all around the US, people are convicted of crimes they did not commit.
In Chicago, a precinct headed by Jon Burge systematically tortured black men into making false confessions into the 1990s. Although many of the men who were tortured brought it up in court, they weren't believed. Prosecutors continued to use these confessions to convict black men who the police had suffocated, burned, beaten, and electrocuted in the genitals. The torture spanned two decades.
Fred Zain was the chief serologist for the state of West Virginia. Zain lied about his credentials to get the position and falsified evidence in criminal trials for decades.
The Baltimore Police Department Gun Trace Task Force helped convict hundreds of people. It was also full of dirty cops who planted evidence, robbed people, and sold drugs.
These crazy stories are just a small smattering of corrupt bullshit that happens in our justice system. And that's without even getting into the way prosecutors constantly use bail as a way to get poor people to plead guilty to low-level crimes. A lot of people can't afford even a modest bail amount, and would have to stay in jail pending trial for minor offenses. So prosecutors offer them a sentence of "time served" if they plead guilty. If you had to choose between trying to prove your innocence at trial or going home to your family and your job, what would you do?
As with everything else in our criminal justice system. black and brown people are victims of wrongful convictions at rates far higher than white people. It's no mistake that every one of the stories in this article involves a wrongfully convicted black man -- black people are seven times more likely to be wrongfully convicted of murder than white people.
This image from the National Registry of Exonerations really says it all:

It's truly greatthat these men have been given a second chance at life. We should definitely celebrate the Nice Times of their release and commend Larry Krasner and Patricia Cummings, the head of the Philly conviction integrity unit. This work and these exonerations are really incredible.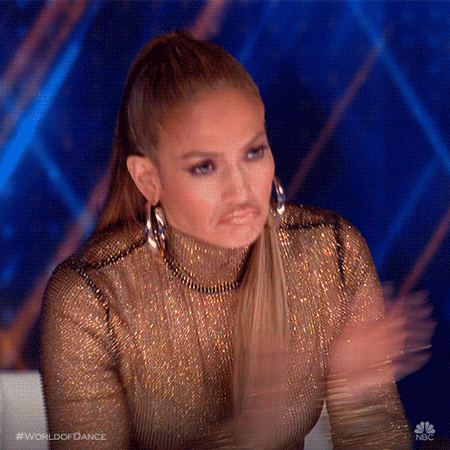 But -- yes, of course there's a "but," it's fucking 2019 -- no amount of money can get them back the time lost in prison -- in some cases, decades. In order to get more innocent people out of prison AND help stop innocent people from being prosecuted all over the country, we need to elect more Larry Krasners.
[ Philly Inquirer / The Appeal / Nat'l Registry of Exonerations / NRE Again ]
Wonkette is ad-free and runs entirely on your donations. Thank you, we love you!
Jamie Lynn Crofts
Jamie Lynn Crofts is sick of your bullshit. When she's not wrangling cats, she's probably writing about nerdy legal stuff, rocking out at karaoke, or tweeting about god knows what. Jamie would kindly like to remind everyone that it's perfectly legal to tell Bob Murray to eat shit.