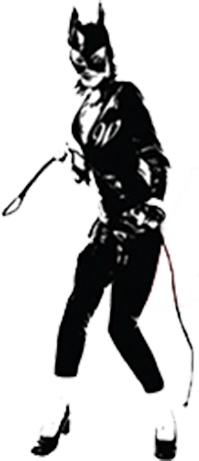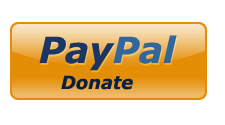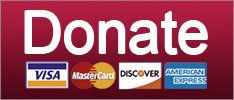 Media/Entertainment
She is a national treasure.
Famous acting couple Tom Hanks and Rita Wilson tested positive for the coronavirus almost two weeks ago. In retrospect, this unpleasant news was an early sign that life would never be good again. We were officially sinners in the hands of an angry God or at least suckers doomed by an incompetent president.

Hanks and Wilson were hospitalized in isolation for a week before they were discharged last Monday. They're now recovering in self-quarantine at their Queensland home, which is probably nicer than yours. It's been a tough week. More and more states are on total stay-at-home lockdowns and we're all bummed and reliving the middle part of The Shining.
This is why it was so awesome to see Wilson rapping along to Naughty by Nature's 1992 classic, "Hip Hop Hooray." This wasn't a drunk bachelorette party at karaoke night. The girl's got flow. She's damn good.
Rita Wilson Raps Naughty By Nature www.youtube.com
Keep reading...
Show less
Nice Time
What if ... capitalism is kind of bullshit?
Yr Wonkette is pleased to bring you another Nice Time story to remind you that it's not all gloom and doom out there. Take this landlord in Maine, Nathan Nichols, who announced on Facebook last Friday that for the time being, he's not going to collect rent from the families living in two units he owns in South Portland, because we have to look out for each other:
His tenants are economically vulnerable right now, and he isn't, so hell yes he knows the right thing to do:
Because I have the good fortune and of being able to afford it and the privilege of being in the owner class, I just let them know I would not be collecting rent in April.
Beyond his own action, Nichols added, he called on other property owners to "take a serious look at your own situation and consider giving your tenants some rent relief as well." It's not quite The Revolution, but it's going to make a hell of a big difference for two families in South Portland, Maine.
Keep reading...
Show less
Nice Time
OK, it was Chicago, not Gotham, penguins not Penguin, there were no Bat-Men, and it was supervised.
Kids, we know it's stressful right now, so Yr Wonkette is going to make an effort to keep you supplied with frequent reminders that there's more going on in the world right now than pestilence and fear. Keep things in perspective: The coronavirus outbreak is a serious problem, worthy of serious attention, but we're not all gonna die. And there are lots of helpers for us to look for, too, as Mr Rogers liked to remind us. And that's why we'll be bringing you a bunch of short posts on nice things as often as we can — a spray of nice times droplets, as it were.
Let's start with this here news from the Windy City of Chicago, so named because the Beach Boys wrote their 1967 hit "Windy" there, about a gal with gas, whose eyes flash at the sound of lies like the one we just told.
Keep reading...
Show less
Nice Time
Not really any incident here. But plenty of dogs. Also cats.
Ready for some Nice Things? You bet your ass you are. Wash your hands again and take a break from the news, you!
Keep reading...
Show less
Nice Time
Pet your friends, as they say.
Some news you can use: The World Health Organization says "There is no evidence that companion animals or pets such as cats and dogs have been infected or could spread the virus that causes COVID-19." USA Today notes that
Last month, the pet dog of a coronavirus patient in Hong Kong tested "weak" positive for COVID-19 and was put in quarantine. Scientists concluded that pet cats and dogs can test positive for low levels of the pathogen if they catch it from their owners, but pets can't get sick from the virus.
So that's encouraging! You probably could use something to help you de-stress right about now, so here are puppers and kitties and other animal friends to help you cheer the fuck up. You should probably wash your hands after petting your pets, but mostly because they lick their butts, not out of fear of coronavirus.
Keep reading...
Show less
Nice Time
AOC's video is well-worth watching, regardless of your primary candidate.
Joe Biden continued his march toward the Democratic nomination Tuesday, which is great news for John McCain Biden but less exciting news for Bernie Sanders. I can appreciate the urge to rejoice when a candidate you don't like crashes and burns, but we shouldn't forget that every Democratic primary candidate, except for Tulsi Gabbard, had supporters who were passionate about their campaign and were devastated to see it end. Hell, even Gabbard inspired folks to donate hard-earned rubles to her ingrown toenail campaign, and they're likely drowning their tears in Stolichnaya right now.
Tuesday night, on her Instagram live chat, Rep. Alexandria Ocasio-Cortez shared some nice words of comfort for Sanders supporters, many of whom are young and perhaps first-time voters. Ocasio-Cortez wanted to lift their spirits and keep their eyes on the larger prize of removing Donald Trump from office. She took the time to do this while some people on Twitter were "joking" about conducting a "wellness check" on her, Rashia Tlaib, Ilhan Omar, and other prominent Sanders supporters. Look, I get that a lot of "Bernie Bros" showed their asses online and in public, but to borrow from Nietzsche, if you gaze too long into the Twitter abyss, the abyss gazes back into you with suicide "humor."
Keep reading...
Show less
Nice Time
We have a fond farewell to Hamper Cat, Elizabeth Warren on SNL, and the mandatory Twitter goofiness!
"In ancient times cats were worshiped as gods; they have not forgotten this." -- Terry Pratchett
A little while ago, we learned of the death of Hamper Cat, the always glorious Bengal cat who ruled over the home of Wonkette Operative "Horrible Pourable." HC -- real name Raj -- was a constant presence in the comments here. He was a gorgeous cat and a joy to look at, and appeared to be a feline embodiment of snark. One look at that face and you knew you'd seen a kindred smartass, and we mean that in the best possible way.
Our thanks to Horrible Pourable for sharing these HC pics! We've added a few nice cat-related quotes, too.
Keep reading...
Show less
Fuckin' A It's Not That Hard!
I've got a secret to tell you that I haven't told ANYBODY: I am a Warren person!
Oh I am just joshing, you all knew that already. What fun and #jokes we have here at the Winemom Cafe!
Now, after "Super" Tuesday, it is not looking good for our old gal. And I woke up this morning ... kind of okay with it, actually. I think it really really really helped I had a Mexican vacation last week. I have my opinions on both our current frontrunners, the B Almost Octogenarians Boys, and I sorely wish my fellow Americans had done what I wanted and made me the king of choosing presidents. But it did not happen. Maybe E Dubs will stay in! Maybe she really is gonna persist until there's no more persisting! It's crazy that people wanted her to drop out before Super Tuesday, since literally every contest so far had had a different winner, and yesterday's might have been hers! But it wasn't, and I am, extremely surprisingly, chill.
(It helps that I am envisioning Senate Majority Leader Elizabeth Warren. Will you join me?)
Joe's an all right fella in a lot of ways, but Bernie's more to my liking policy-wise, and damn oh damn I wish some of his worser followers weren't "worser." Because sure, not everybody lives on the Internet, but you do, and I do, and the reporters do. And for every "DON'T CALL ME A BRO" out there who's been alienating natural allies like most Warren supporters by telling us we just elected Trump and have blood on our hands, because somehow there is always a woman to blame, there is a media person seeing that shit and internalizing "BROS ARE ASSHOLES WHO WANT EVERYONE TO BEND THE KNEE," because of how that is what they themselves keep saying, out loud, with their mouths.
So I had an idea, and it is a free idea, and it is a sincere idea, and I'm literally not even being a bitch:
Keep reading...
Show less
Nice Time
We're going to the dogs this week -- at the Smithsonian!
Keep reading...
Show less