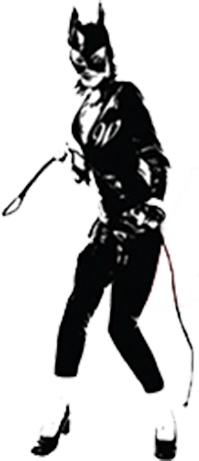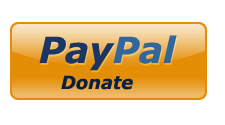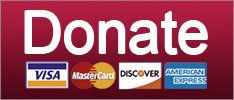 News
She's got a plan for that!
January 31, 2020 02:31 PM
Clare Malone chatted with Stacey Abrams last November for FiveThirtyEight's "When Women Run" project. The interview dropped Friday and the BIG SCOOP is that the immensely talented and brilliant Abrams, who came within a few poll taxes of defeating Brian Kemp in the Georgia governor's race, is actively planning to run for president. This ain't breaking news, y'all. I know women aren't supposed to seriously pursue powerful positions unless their husbands, fathers, or Victorian-era guardians grant them permission first, but c'mon, who isn't running for president these days? It's like a political Olympics where all that's required to participate is bringing your own track shoes or ice skates. Abrams should be president now, but we'll have to restrain our inner Veruca Salts and wait a couple decades.
Nice Time
Now go out and vote on your shiny new Election Day holiday!
January 22, 2020 11:01 AM
The Virginia Senate just voted to end the abomination that was Lee-Jackson Day. This was a state holiday commemorating Robert E. Lee and Thomas J. "Stonewall" Jackson. Both men fought on the asshole side of the Civil War. Lee enjoyed the holiday as a solo act starting in 1899. That was just 24 years after he surrendered at Appomattox, Virginia. "Stonewall" Jackson joined the party in 1904. In somewhat related news, the Virginia Senate is now led by Democrats. (Not the Civil War kind.)
Lee-Jackson Day was merely an insult to Virginia's black population until 1983, when it also became an exercise in pettiness. That's when the Virginia legislature merged the holiday with the new federal holiday for Martin Luther King, who neither owned slaves nor waged bloody war against the United States. It was billed as "Lee-Jackson-King Day" in supposed honor of "defenders of causes," one racist and treasonous, the other actually reflective of America at its best. This went on until 2000 when the two holidays were finally separated. Lee-Jackson Day was observed the Friday before MLK Day, so Virginians could kick off their four-day weekend with a Civil War-themed parade and a gala ball! Fiddle-dee-dee, Miss Scarlett!
Nice Time
January 16, 2020 10:04 AM
Virginia has quickly demonstrated all the good you can do when you literally "throw the bums out." Democrats won majorities in both chambers of the legislature last year. Women now lead both the House of Delegates and the Senate, and they're completing some unfinished business. Wednesday, the General Assembly passed the Equal Rights Amendment, making Virginia the 38th and final state necessary to approve the amendment.
House Speaker Eileen Filler-Corn set off cheers in the Capitol when she declared, "For the women of Virginia and the women of America, the resolution has finally passed." Del. Jennifer Carroll Foy was the resolution's chief sponsor in the House, and it's been a long-fought battle. How long? Del. Vivian Watts demonstrated for the ERA in Washington 44 years ago. She proudly showed a photo of herself with her daughter, who was then 14 years old. She voted for the resolution yesterday while wearing the same sash she wore in the photo.
WATTS: It should be ancient history. Forty-four years is a long time to wait.
National Politics
War is bad and anything keeping us from going to war is good.
January 12, 2020 01:15 PM
Most of the time, bipartisanship is actually gross. The wheeling and dealing of bipartisanship has brought us some of the absolute worst legislation of our time. For the most part, bipartisanship usually means Republicans getting everything they want and Democrats going along with it because they think it will someday come back around, which, you know, it never actually does. That kind of bipartisanship is bad. However, every once in a while, a Republican decides to support something that is actually good, without demanding cuts to food stamps in exchange. That kind of bipartisanship, I'll take.
Sen. Mike Lee of Utah, who also got into trouble with his party for criticizing the administration's terrible Iran briefing this week, has signed on to co-sponsor Bernie Sanders' No War With Iran Act, which would freeze funding for any attacks on Iran without express permission from Congress.
In a joint statement to CNN, the senators said:
"As United States Senators, we often disagree on many issues. But standing up for the Constitution is not about partisanship. The Founding Fathers were absolutely clear. They wanted to ensure that our country avoided needless conflict and they understood that presidential war-making would be harmful to our democracy."
News
Don't you want some Nice Things? Don't you want them ohhhhhh?
January 12, 2020 12:34 PM
It's Sunday, so it's Nice Things! That's how it works, you know. Set aside the newspaper and switch off the interview shows, which you weren't really watching anyway, and take a break from the quotidian madness, OK?
Also, here is Thornton, who whose favorite toy now is this bag (in which noted political pundit Our Girlfriend put our Christmas gifts, including some cat toys for the kittycat). He likes to hunt out toys hidden under the tissue paper. then take a nap in the Christmas cave.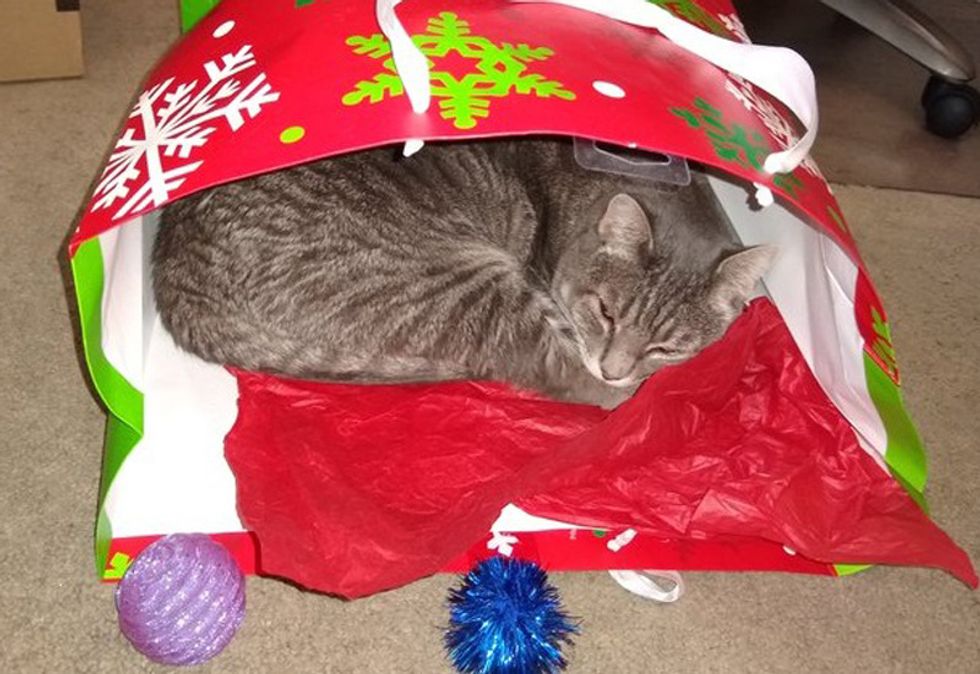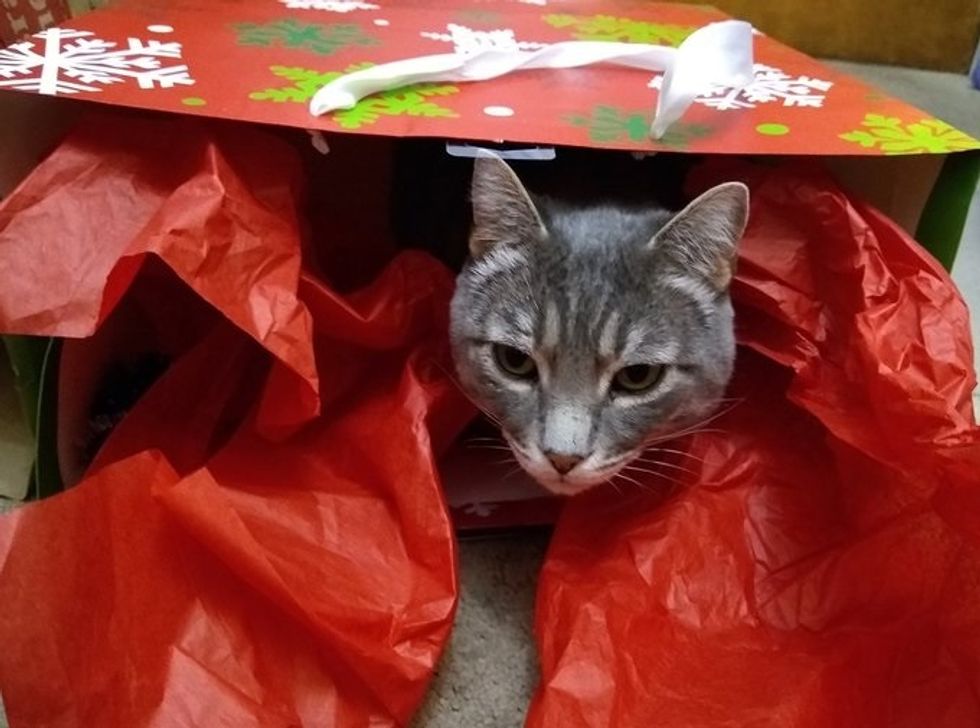 Nice Time
We're very happy about this.
January 08, 2020 02:24 PM
Democrats won majorities in both chambers of the Virginia legislature last year. We can now fully bask in that victory. Eileen Filler-Corn was sworn in today as the first woman speaker of the Virginia House of Delegates. This legislative body has existed for 401 years and women were around for most of that time, so it's long overdue.
Filler-Corn is Jewish, which is another first. She also congratulated Charniele Herring, who is now both the first woman and first black majority leader.
FILLER-CORN: This session brings many firsts. We will have the first women of color to lead committees and have a historically diverse group of committee chairs and vice-chairs. And these leaders are Members of the most diverse House of Delegates in Virginia history. This House is not only diverse in terms of race or gender. The Members of this House represent a wide range of experience, thought, orientation, religion, and backgrounds. We are truly a body that represents all the people.
Virginia has trended blue for a while now. Both US senators are Democrats. Barack Obama and Hillary Clinton each carried the state during their presidential races. Flipping the House means we can accomplish more legislatively while building a strong bench for future statewide races.
News
Your weekly escape from all that other stuff.
January 05, 2020 02:30 PM
As an only child, I can't speak on the matter with any authority, but I have a feeling the photo up top may very succinctly summarize the relationship between a whole lot of younger and older siblings.
LET'S GO FOR A RIDE!
Okay.
ALSO I WILL SIT ON YOU!!!
Sigh.
Whole bunch of nice things for you today!
Nice Time
How does he keep on impressing us like that?
January 02, 2020 03:10 PM
When Elijah Cummings died in October, his congressional campaign had about a million bucks in funds ready to go for his 2020 reelection campaign. And while it's legal for campaigns of retired or deceased politicians to linger on for years, using unspent funds to influence future elections by supporting other candidates or political action committees, that's not what's going to happen with the money currently held by the Cummings for Congress Campaign Committee. Campaign treasurer Ronald Thompson emailed the Baltimore Sun to let the paper know Cummings said he wanted the funds to go to programs for local youth, like helping poor kids pay for college.
The committee "is in the process of winding down operations," Thompson wrote. "We contemplate that, in accordance with Congressman Cummings' wishes, at the conclusion of this process, any 'excess campaign funds' will be transferred to educational and charitable organizations for the purpose of need-based college scholarships and youth leadership programs."
That sounds like exactly the sort of thing Cummings, who went from being the child of sharecroppers to being a voice of moral clarity in Congress, would want. Even after he's been gone for months, he can make us get a bit teary-eyed with his vision of an America that's fairer and kinder for everyone.
Legal
But only the Nice Things, so we don't kill your soul before 2020 gets here.
December 31, 2019 07:00 PM
2019 often seemed like a never-ending hellscape, particularly when it came to legal news. And, in a lot of ways, it was.

But Yr Wonkette can't let you go into 2020 all depressed, now can we?! So here are a few of our favorite things in law from the last year.
Letitia James is the New York Attorney General
And isn't she just lovely? From day one on the job, she has been a thorn in Donald Trump's side. James has filed a whole bunch of lawsuits against Trump and his cronies and just generally kicked ass and taken names since she was sworn in last January. And really, what more could we want from one person?
AG James's 2019 highlight reel includes:
Nice Time
A year-end grab bag, plus some new nice stuff too!
December 29, 2019 01:41 PM
Holy moly, we just realized that we're just a few days short of a whole year of these Nice Things Sundays! We got started the first weekend of January 2019 when we realized the deleted comments were all boring, and maybe a break from the unrelenting awfulness of the news might be a good idea. (The deletia still tend to be boring.) So today I thought it might be fun to look back at some of the silliness we've brought you, and of course to add to it with some new stuff as well. Or maybe I'll just shovel in all the cat and puppy pictures I can find and call it a day, because that's what the internet runs on, after all.
Looking back over those first few posts, I see I put out my first call for readers' pet photos pretty quickly, in Nice Things' fourth outing on January 27. And wouldn't you know it, I'm still working through that trove of pics! The photo up top was in the comments on that day, and there are still a lot of other photos to choose from. Needless to say, if you have a pet photo (or a gorgeous True Life Nature Photo of your own) you'd like to submit, go for it, and you may even see it at the top of this column in 2020. Or 2021, at this rate. Please include your critter's name if you want your critter named! It helps if the photo is in landscape mode, and if there's some room to fit in the "Nice Things!" label. But I can work with other arrangements, like so: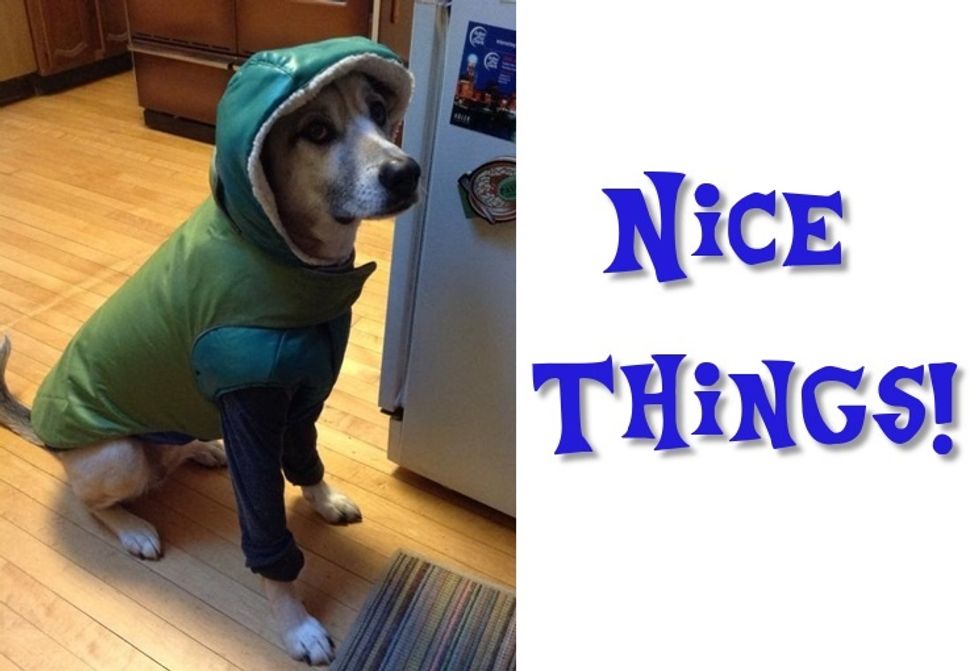 Nice Time
Hark the herald ferrets sing.
December 22, 2019 12:37 PM
Happy Solstice Boxing Day to all of you, and also almost-Hanukkah and Sacred Baby Festival and Festivus Eve, too! I may even remember to put up the ol' Festivus Pole this year.
Let's get right into the Nice Things with my favorite Christmas song, shall we?
The Pogues - Fairytale Of New York (Official Video) youtu.be
And yes, that's Matt Dillon arresting Shane MacGowan in the video, and Dillon had to be persuaded to shove MacGowan around a little more roughly. Also, there is no such thing as an NYPD choir, so they went with the NYPD Emerald Society's Pipes and Drums. The Pogues' manager, Frank Murray, "recalled that the Pipes and Drums had been drinking on the coach that brought them to the video shoot, and by the time they arrived they were more drunk than the band, refusing to work unless they were supplied with more alcohol." (Also too, Kirsty MacColl was the best and we do not talk enough about that, as a people. — Robyn)
Nice Time
When you can't think of a headline, go with Talking Heads lyrics.
December 15, 2019 01:11 PM
No getting around it: I've been smiling off and on since I heard this old favorite on a streaming service yesterday. It's just such a perfect song.
This Must Be the Place (Naive Melody) (2005 Remaster) www.youtube.com
In the liner notes to her cover of "This Must Be the Place," Shawn Colvin says she fell for the line "You got a face with a view." I'd quote exactly what she said about that if I could find the "Cover Girl" CD, but let's not get all hung up on completeness, OK?
Shawn Colvin - This Must Be The Place (Naive Melody) www.youtube.com
We also like this 2012 assessment from James Verini in the New Yorker: "'This Must Be the Place' is a love song only in spite of itself (it dispenses about as much hope as Joy Division's 'Love Will Tear Us Apart')" -- but that's exactly why it works, too. (The whole article is good, go read it, you.) I've always loved the very ambivalence of the song; it makes me feel good the way Kurt Vonnegut makes me feel good -- everything's awful, everything's wonderful. And it's OK to just make it up as you go along.

So let's do some Nice Things!
Nice Time
Cats are pretty punk all on their own, thank you very much.
December 08, 2019 01:38 PM
Welcome again to your weekly escape from all the nastiness out there! Let's dive right into the kitties and puppies and stuff, shall we? A quick reminder to folks who wonder when THEIR lovely pet pics will be featured in Nice Things: Check the date on that calander next to little Beto up there. I have a LOT of your kitty and doggy and ferret pics, and I may not get to 'em all immediately, or ever. But I will try! Yes, you can post or email more, but only if you promise you'll at least try to be patient!
Class War
And there's some good damn programs gonna get funded too!
December 06, 2019 11:51 AM
California Gov. Gavin Newsom announced Wednesday that he's taking action to release half a billion dollars in funding to address homelessness. The money is part of a $650 million package of emergency funding already approved by state legislators, but held up because the Trump administration has dragged its feet on releasing data that would allow the money to be spent. Cities and counties can begin applying for funding immediately.
While more federal money to help with California's homelessness crisis would help, this delay has nothing to do with Trump demanding Newsom investigate Joe Biden. The San Jose Mercury News explains how the federal government managed to prevent California from spending its own damn money:
The governor accused the Trump administration of trying to politicize the issue and preventing the funding from getting to local officials who can put it to use. State law says that funding allocations ultimately must be based off homeless counts approved by the federal government. But Newsom's office says Trump's team has been sitting on the data for months.

So instead, California will use preliminary homeless estimates to distribute $500 million and wait for the final numbers to allocate the remainder of the funds.
What? The feds are holding up routine government data at a time when Donald Trump is routinely attacking California for supposedly not doing enough about homelessness? Pardon us while we locate our shocked faces. Also not surprising: The Department of Housing and Urban Development, which is responsible for the data on homelessness, didn't return the Mercury News's request for comment. Ben Carson was probably shopping for furniture.
Nice Time
She has a plan to make you tear up a little.
December 02, 2019 02:15 PM
At a town hall in Marion, Iowa, Sunday night, Elizabeth Warren switched up her usual format. Instead of the usual stump speech followed by a few questions (followed by selfies until the wee hours), Warren spoke only briefly, about 10 minutes, before opening up the floor to questions. Seventeen-year-old Raelyn, whose short hair wasn't unlike Warren's own 'do, started choking up with tears as she asked a really personal question: "I was wondering if there was ever a time in your life where somebody you really looked up to maybe didn't accept you as much, and how you dealt with that?"
Raelyn, who asked only to be cited by her first name, later told reporters that her question grew out of some Thanksgiving-week conversations with family about her own membership in the LGBTQ community. And then Warren, on the verge of tears too, got to her own answer.
Featured
November 27, 2019 01:00 PM
One year -- it was 2005, I remember because it was the Great Thanksgiving Drink-All-Day of 2005 -- my mom put me in charge of booze. Because I am brilliant and also fun, I went to the hangar-sized liquor store in Costa Mesa and bought tiny airplane bottles of every different premium gin so we could all do taste tests. Suparna liked the Hendrick's! I liked the Thompson's! (Which the internet tells me cannot ship to the United States? TRUMP WHAT HAVE YOU DONE NOW.) Everybody else liked other everything elses! The tiny bottles meant we sipped like hamsters, creating a perfect toasty buzz all day that never fell over into us falling over. I mention this because I have nothing else to start this post with.