Nikki Haley Will Get Lucky With All Other S.C. Republicans, Too
News
June 07, 2010 11:04 AM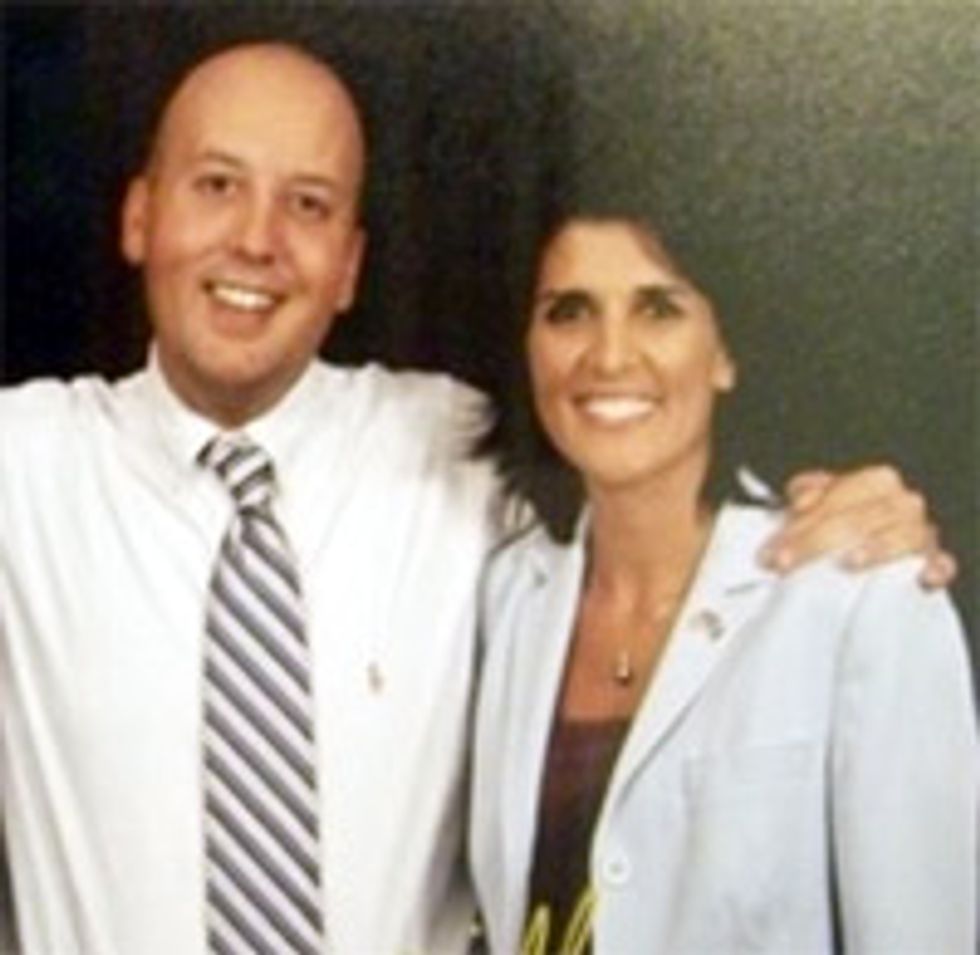 Despite detailed accusations that she's having anti-Republican sexytime with half the Republican staffers and bloggers in South Carolina, Nikki Haley still has a 20-point lead in the polls and should sorta win the GOP primary tomorrow to eventually become America's Hilarious New Mark Sanford. This is good for Wonkette! And it's also a weird story, because South Carolina is run by white plantation owners -- generally big fat bloated whites-only Country Club types dribbling their "Palmetto Fizz" down their golf shirts -- and Nikki Haley is a hotIndian Sikh gal, which makes her both a Minority and a Woman, two things southern Republicans typically despise. What is happening?
---
Plenty of S.C. good old boys still understand the threat of having a sexy foreign lady winning control of South Carolina's nuclear arsenal, of course. Swollen pink pig/state senator Jake Knotts noted that Haley was a "fucking raghead," just like Barack Obama, and that she's some kind of muslin terrorist from India, which is especially dangerous considering "we're at war over there," in India. (Did you know?)
But, as Jenny Sanford proved by getting a book deal out of her cheating husband's Argentine-Appalachian sex adventures, there are Republican women in South Carolina, too. And at least some of them are probably swayed by the idiot Twitterings of Sarah Palin, Nikki Halley's BFF on Facebook.
Still, Haley has little chance of actually winning the primary, because she needs 50% to avoid a runoff, and right now she's looking at between 31% and 43%. But that's also a double-digit gap between the latest polling, so who knows. [Talking Points Memo]