North Korea Attacks South Korea With Angry Faxes
News
December 22, 2010 01:03 PM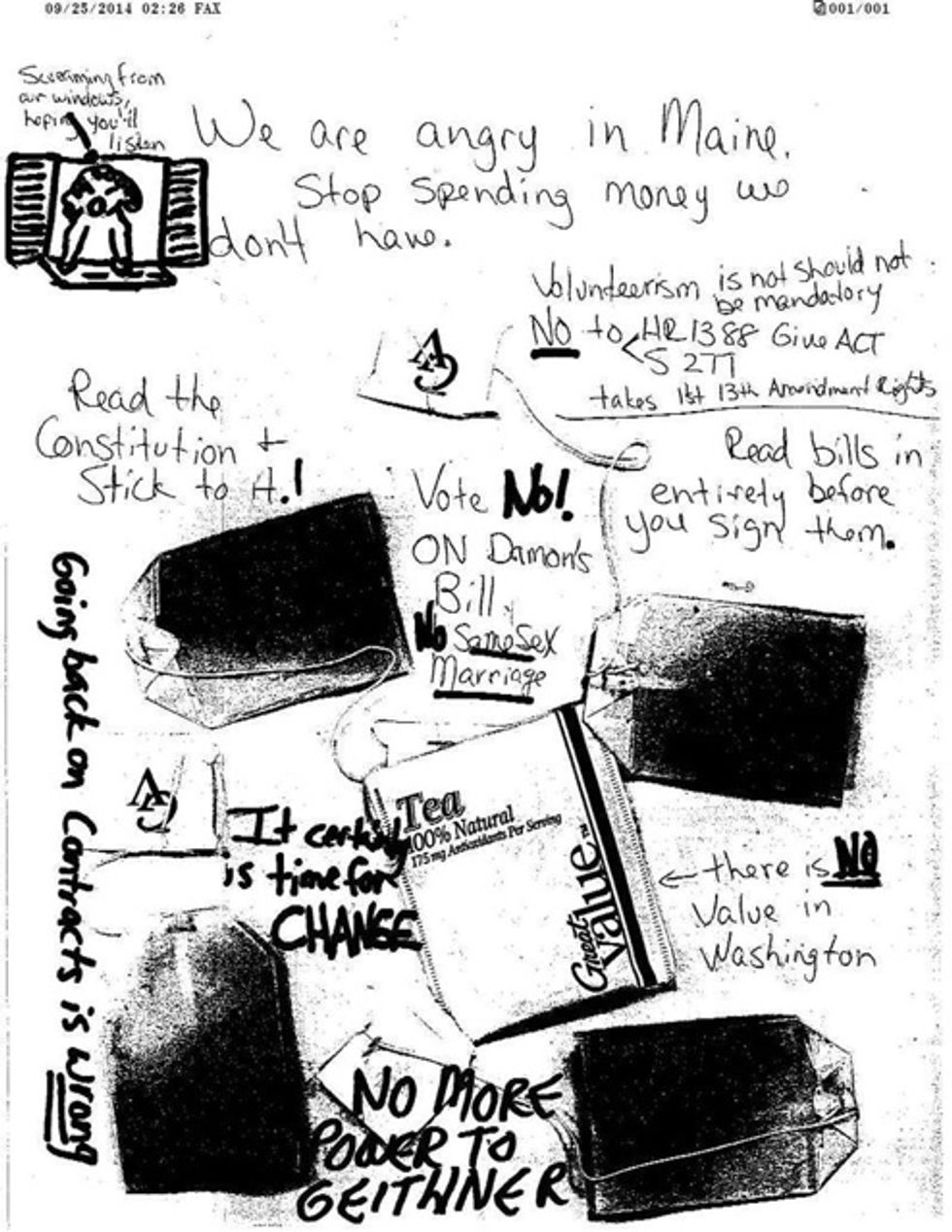 How do you know which side in any conflict has the technological advantage? Hint: It's not the side sendingangry faxes, in 2010. This is what North Korea is doing to South Korea, faxing pages that "blame South Korea for the November 23 artillery attack on Yeonpyeong Island." Harsh. Also, the faxes have been sent not to the military or the UN counsel or whatever, but to "15 companies, consisting of two religious groups, seven trade companies, five civic groups and one media organization." Jeez, isn't anybody afraid of the War Crimes Tribunal anymore? Crazy-ass North Koreans. What next, a Twitter post? (No, that would take functioning computers.)
---
CNN International reports that the other main component of this conflict, at the moment, is a lighted Christmas tree:
South Korea lit up a major Christmas tree in an area bordering North Korea despite concerns that it may become the target of a military attack from Pyongyang. Pyongyang dismantled the tree in 2004 after the countries agreed to halt cross-border propaganda.

The tree is clearly visible from North Korea.
Merry Christmas, Lil' Kim, now go suck an egg!
One thing that's awesome about the U.S. arbitrarily drawing a line through the middle of some country it knows nothing about is that the resulting conflict will generally last at least six decades and often much longer!