North Korea Gets Facebook Account, Says It's 'Interested In Men'
News
August 20, 2010 03:50 PM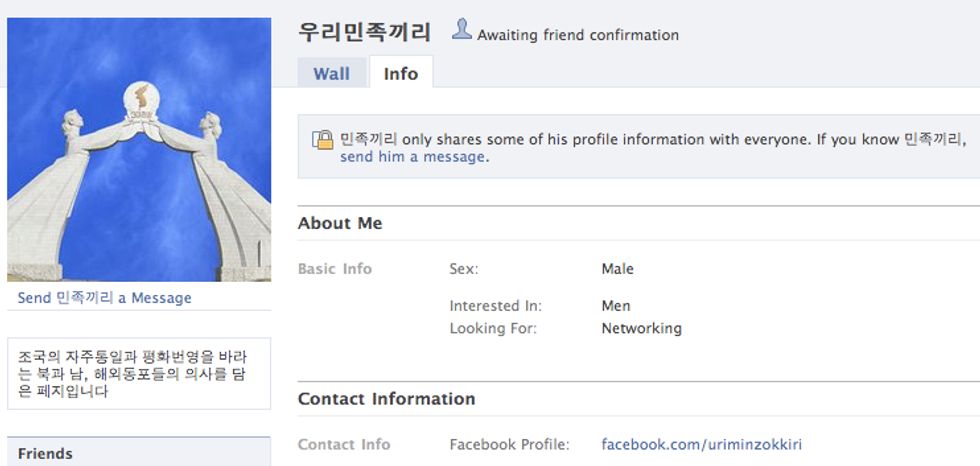 As we reported earlier in the week, North Korea now has official state-run Twitter and YouTube accounts, where it posts news videos about important dogs. According to South Korea, who likes to stalk its ex North Korea online, DPRK now has joined your parents and grandparents on Facebook. It does not have a fan page, however; it has a personal account. And it has taken this opportunity to pull a Sam Alito's daughter: North Korea is gay, according to its profile.
---
The Facebook account, which describes itself as male, says it is interested in men and is looking for networking. The account had 50 friends as of Friday.
HAHAHAHAHAHAHAHAHAHAHA. Oh North Korea.
But seriously, you guys, North Korea can't be gay! Just look at this video of these perfectly choreographed dancing soldiers they put up today:
Hmm. [AP]