Now It Is Time For All Good Men To Come And Eat This Cream Cheese Potato Soup
Culture
October 29, 2016 02:45 PM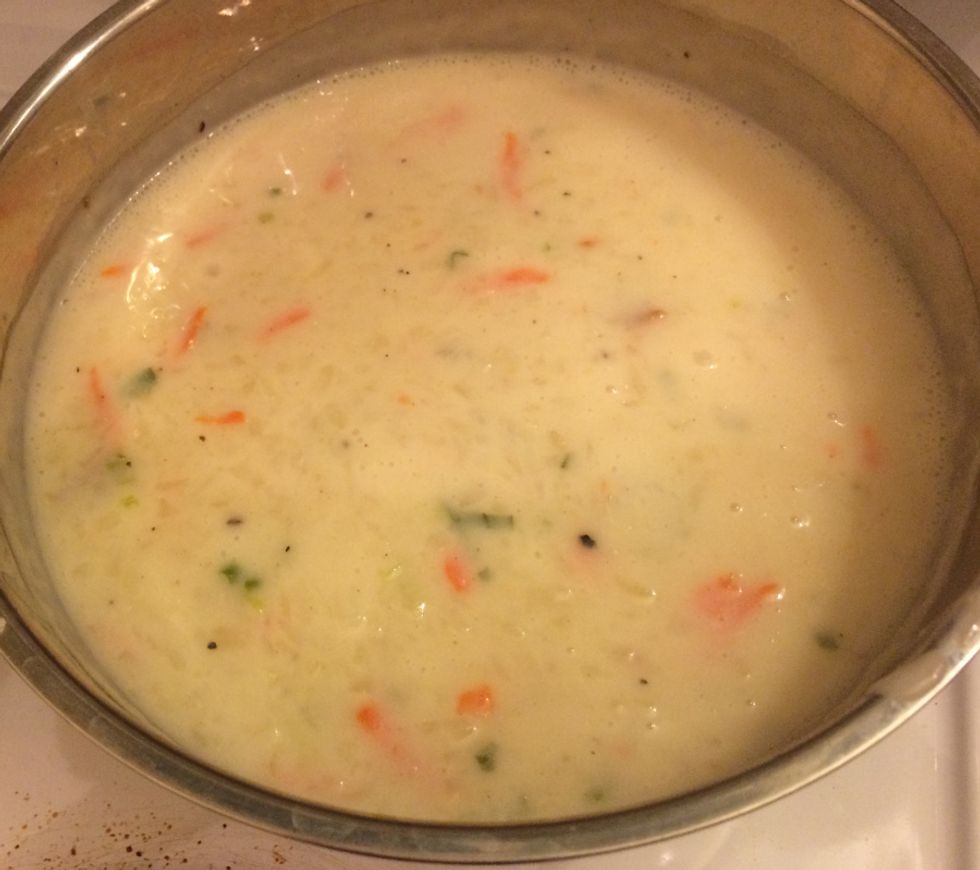 Silky, Creamy Smoothness for the Mouth Part of Your Face
---
Yeah. That's right. Another recipe featuring potatoes. Two weeks in a row, even! Poor form you say? If James Comey can, this late in the cycle, resurrect the email thing with vague rumors that can't possibly be debunked, "poor form" is the new normal. Deal with it!
Besides, what's wrong with potatoes? There are plenty of reasons this starchy tuber makes such regular appearances on our tables. The main one, according to yr Wonkette, is versatility. Mashed, fried, soups, casseroles, hash browns, baked or pancaked. You can have them creamy, spicy, chunky, crunchy. You can even serve them in a shot glass! What the hell's wrong with you, that you don't want more potatoes?
Not one more word against the noble spud -- get in the kitchen and make silky smooth Cream Cheese Potato Soup!
Appropriate drinkage: Duh! Potato Vodka, comrade. Just enough to be mellow.
Total time: Prep, 15 minutes. Cooking, 45 minutes. That adds up to one hour (MATH).
WHAT YOU NEED!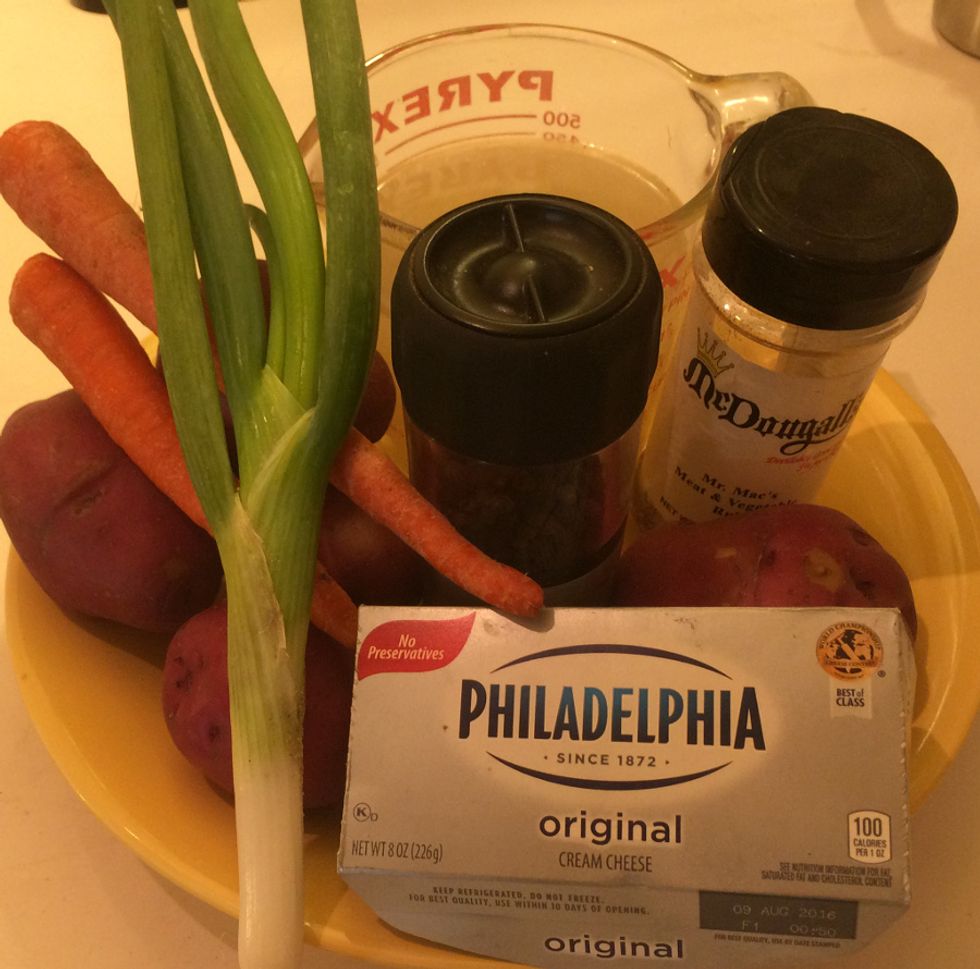 Ingredientses
4 cups chicken broth
4 cups peeled and grated potatoes
1⁄4 cup minced onion
1⁄2 teaspoon seasoning salt
1⁄4 teaspoon ground red pepper
1 (8 ounce) package cream cheese, cut into chunks
1 medium carrot, peeled and grated
1 cup diced ham
1 cup half and half
1 1/2 tablespoons cornstarch
Potato peeler, grater, cutting board, knives, measuring cups N spoons, an appropriately sized pot, a whisk. Maybe a bowl in which to mix the dairy & cornstarch.
WHAT TO DO WITH WHAT YOU NEED!
Combine broth, potatoes, onion, and spices
Boil on medium heat until potatoes are tender, approx. 30 minutes*
Smash some of the potatoes to release their starch for thickening
Reduce to low heat
Add cream cheese, ham & carrot
Heat, stirring frequently, until cheese melts
Turn heat up to a very low boil
Whisk the cornstarch into the cold half and half, then add to the soup. Continue to cook, stirring often, until thickened

Almost There!

Ladle into bowls. If you feel like dressing it up a bit, dust with a sprinkle of paprika and a large pinch of parsley. If you are painfully twee, you could present it in a breadbowl**. Serve with crusty bread.

Serves 6 - 8, depending on what bowls you use. Or one, I guess, if you're REALLY hungry. You do you!

*You would think grated potatoes would cook quickly. You would be wrong.

** Don't serve in breadbowls. Even us Gheys aren't that twee. Unless it's a catered thing, in which case you're getting whatever potato soup *they* make, and this entire recipe is moot.