Wow, Now Even Willie Nelson Is Triggering Dicks
News
September 14, 2018 03:26 PM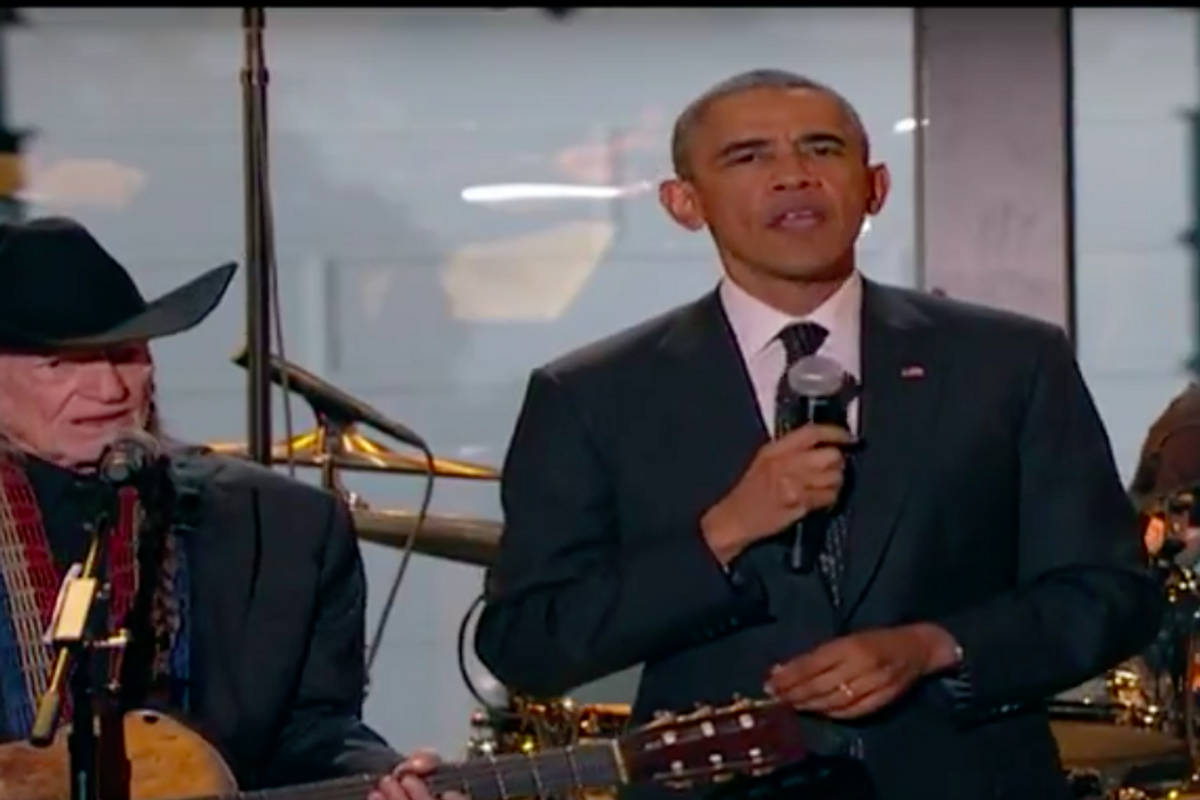 Country music legend Willie Nelson, who at 85 is a living testament to the health benefits of marijuana, announced Wednesday that he's headlining a Sept. 29 rally for Democrat Beto O'Rourke in Austin. It's the first public concert Nelson has held for a political candidate, according to the Washington Post (though we're having a hard time believing it), but O'Rourke is our great punk-rock hope of unseating living troll doll Senator Ted Cruz so if there's a first time for anything, this would be it.
Conservative fans of Nelson are infuriated that the longtime activist would support commie scum like O'Rourke instead of all-American scum like Cruz, who no one even likes. Why should Willie sing "To All The Girls I've Loved Before" at a Cruz rally when his own children are ambivalent about the guy?
---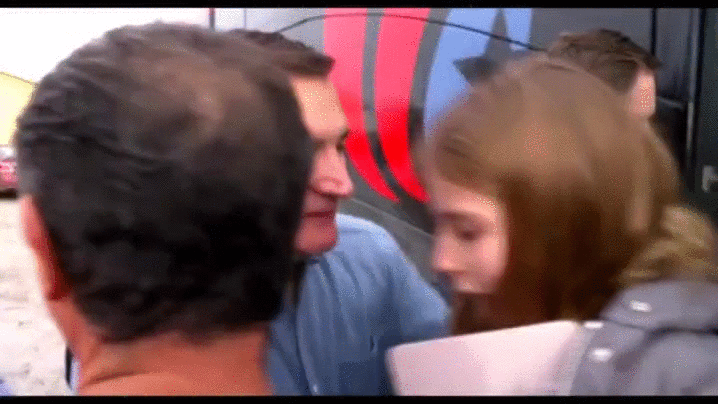 media.giphy.com
Nelson released a statement explaining why he's backing O'Rourke:
"My wife Annie and I have met and spoken with Beto and we share his concern for the direction things are headed," Nelson said in the release. "Beto embodies what is special about Texas, an energy and an integrity that is completely genuine."
Oh, man, Willie was looking for a candidate who has "integrity" and is "genuine"? Cruz didn't stand a chance. So far, no one is burning Nelson albums along with their Nikes, but one former fan was so distraught he went on Twitter to sell his ticket (just the one ticket, you can't bring a friend) to an upcoming Nelson concert. He was "no longer willing to watch that hippie guitarist who supports that damn socialist running for Senate." Working backward here, O'Rourke is not a socialist. You can resent him because he makes you feel like less of a man (I know I do), but you can't just make up strawman positions to attack. You're a FOX viewer not an actual FOX show. Remember your place. And Nelson has been a "hippie guitarist" for at least as long as hippies and guitars have co-existed. Does this come as news to conservative fans?
Nelson has been a longtime activist and was never shy about it. Remember back in 1985 (well, I do at least) when Nelson picked up the baton from Dionne Warwick and sung a few lines in "We Are the World"? Look at him trying to feed people in "shithole" countries. What a social justice warrior! He also helped launch Farm Aid with Neil Young and actual socialist John Mellencamp. The organization opposes "factory farms" and "genetically modified food and growth hormones." Republicans, as you can imagine, support both. Nelson even started his own short-lived biodiesel company in 2004 that produced fuel through "contemporary biological processes." This is a Texan who is aligned against fossil fuels. He might as well be vegan.
Back in 1980 when O'Rourke was a child and Cruz newly hatched, President Jimmy Carter invited Nelson to perform on the White House South Lawn, where he sang a duet with Rosalynn Carter. Nelson claims he later smoked a joint on top of the White House roof. Who is more likely to join him in such a pursuit now? Beto or Ted? Nelson still jams with the Carters, which is adorable.
Nelson, who has supported candidates as disparate as Dennis Kucinich and Gary Johnson, flat-out admitted he voted for Obama in 2012. He called same-sex marriage a "human rights issue" in 2013, plainly stating "people are people where I came from." I just hope O'Rourke is "woke" enough for Nelson.

Conservatives can be very possessive about the performers they enjoy. They'd prefer they have conservative principles, but if not, they'd rather the performers have no principles at all. The latter is helpful if you're going to support Ted Cruz, who now will have to settle for Ted Nugent covering "Always On My Mind" at his next event.
Follow SER on Twitter.
Wonkette is solely funded by one percent of our readers. JOIN THEM! JOIN THEM TODAY! MASH THAT DONATION WIDGET! DO IT AGAIN! If you are able, thank you and please.
Stephen Robinson
Stephen Robinson is a writer and social kibbitzer based in Portland, Oregon. He writes make believe for Cafe Nordo, an immersive theatre space in Seattle. Once, he wrote a novel called "Mahogany Slade," which you should read or at least buy. He's also on the board of the Portland Playhouse theatre. His son describes him as a "play typer guy."