Devin Nunes Lackey Kash Patel Sues Politico For BESMIRCH STATEMENTS
lawsplainer
November 19, 2019 11:18 AM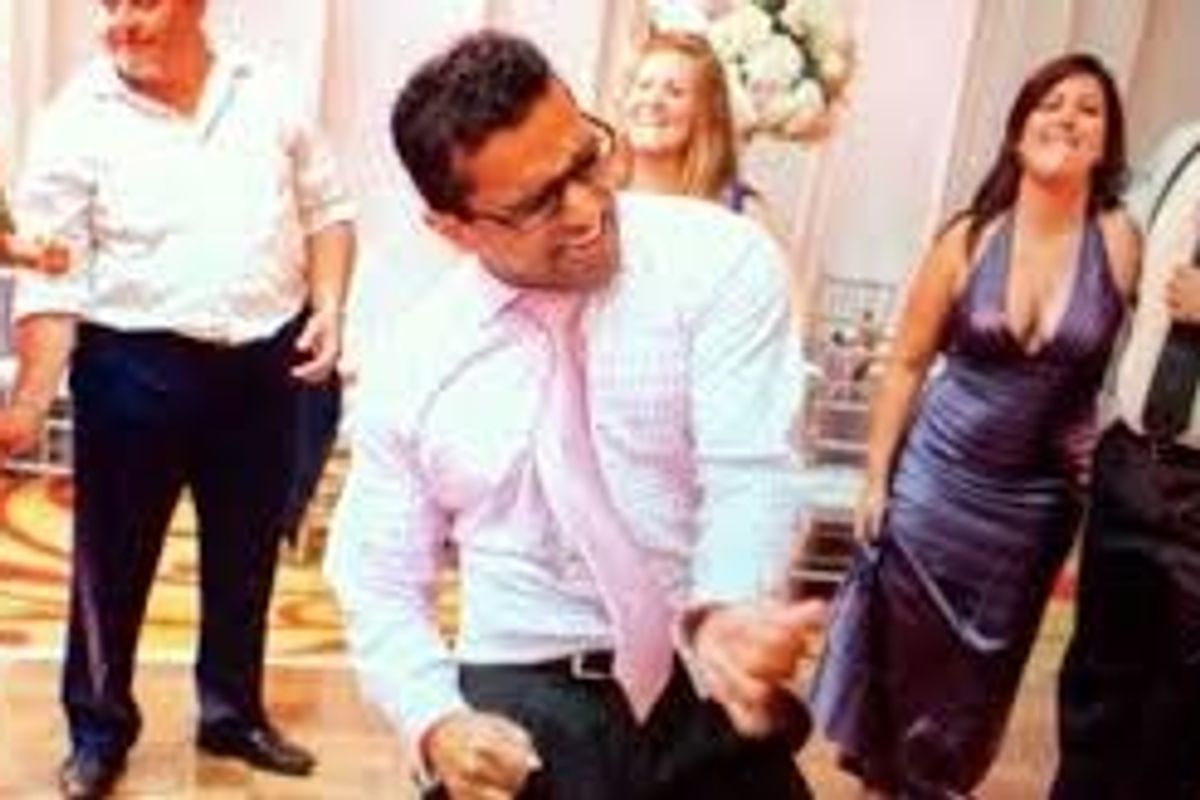 In the matter of Kashyap "Kash" Patel v. Politico, LLC, Natasha Bertrand, and Robert Allbritton, Wonkette files this Motion to Dismiss For THIS ISN'T A REAL LAWSUIT, YOU ASSHOLES.
TO WIT:
You know this isn't a real lawsuit because it was filed by Devin Nunes's lunatic libelslander lawyer Steven Biss, who still has an earthlink.net email in the year 2019, is currently suing a Twitter cow for hurting Devin Nunes's feelings, and actually typed the words "From the beginning of recorded time, the law has faithfully protected a person's 'absolute' right to an unimpaired reputation."
You know this isn't a real lawsuit because the plaintiff, Devin Nunes's former HPSCI stooge Kashyap "Kash" Patel, now of the National Security Council, is referred to as "Kash" throughout. Not "Patel," not "Mr. Patel," not "Plaintiff" -- just "Kash."
You know this isn't a real lawsuit because Patel is suing Politico and its superstar reporter Natasha Bertrand who "covers 'national security' issues" (scare quotes original) and is also "a contributor to extreme left-wing programs, such as those broadcast by MSNBC." According to Patel, Bertrand uses her Twitter account "to smear Politico's opposition," by which he means himself of course, not the Daily Beast or BuzzFeed.
---
You know this isn't a real lawsuit because it claims that Bertrand was part of a CONSPIRACY with Adam Schiff, who "has been described as a congenital liar and a inveterate leaker" [sic] by parties unnamed.
You know this isn't a real lawsuit because it dispenses with the Speech or Debate Clause and immunity for government witnesses testifying about their work by summarily concluding that, "Schiff conducted the interviews like a Star Chamber or Kangaroo Court, and, in so doing, stripped the witnesses of any privilege or immunity from defamation that they may have enjoyed."
You know this isn't a real lawsuit because it describes multiple statements of objective fact as defamatory, including "Patel joined the National Security Council's International Organizations and Alliances directorate in February and was promoted to a senior counterterrorism role around the same time as Trump's fateful call with Ukrainian President Volodymyr Zelensky," and "Democrats have been especially interested in Patel's role in the Ukraine scandal given his intensive work as Nunes' top staffer on the House Intelligence Committee to discredit the FBI and DOJ officials investigating Russia's election interference," and "Patel's name has been brought up in several recent depositions." All of which are factcheck true!
You know this isn't a real lawsuit because it actually uses the words "defamatory gist and sting," which is no BESMIRCH STATEMENTS, but it's close.
You know this isn't a real lawsuit because it claims to demonstrate actual malice by pointing to that one time when the Washington Post gave Schiff "4 Pinocchios" as science proof that he's an untrustworthy source, while simultaneously naming nine other Democratic HPSCI staffers who might also have been Bertrand's source, and citing zero evidence that any of them had anything to do with her stories on Fiona Hill and Lt. Col. Alexander Vindman's testimony. The fact that eight of the nine staffers' names were redacted from the Hill transcript and so their presence at the hearing must have been leaked by someone else who was in the room is a nice touch.
You know this isn't a real lawsuit because it actually contains this passage: "Yet, hungry to support Schiff and to proselytize an unwitting American public in Schiff's false narrative, Politico, Bertrand and [Politico publisher Robert] Allbritton published the First and Second Politico Pieces without even waiting for an accurate transcript of the Hill and Vindman interviews. Incredibly, the Defendants relied upon Schiff – a demagogue with an axe to grind against the President, against Congressman Nunes, and against Kash."
You know this isn't a real lawsuit because it claims that Fiona Hill and Alex Vindman's transcripts prove that "Defendants' reporting was categorically and knowingly false," when in fact Hill testified that someone in the Executive Secretary's Office told her, "Oh, the President wants to talk to your Ukraine director ... to talk about some of the materials ... so we might be reaching out to Kash." Which reasonably led her to believe that Patel had been presenting himself to the president as the Ukraine director, because there aren't that many guys named Kash on the NSC, exactly as reported in Bertrand's story and ours and the New York Times's, which was published the same day as Politico's and had multiple NSC sources.
You know this isn't a real lawsuit because there is no way on God's Green Earth that Patel will subject himself to discovery about whatever insane cowfarts he may or may not have printed off 8chan to feed to President Babyfingers.

You know this isn't a real lawsuit because, GAWDALMIGHTY, what the hell does this have to do with actual law? "Defendants chose to manufacture and publish false and scandalous statements and use insulting words that were unnecessarily strong and that constitute violent, abusive and hateful language, disproportionate to the occasion, in order to undermine public confidence in Kash and smear Congressman Nunes and the President. The words chosen by the Defendants evince their ill-will, spite and actual malice."
You know this isn't isn't a real lawsuit because Patel just got promoted and remains in his post, and yet somehow claims "actual damages, including, but not limited to, insult, pain, embarrassment, humiliation, mental suffering, injury to his reputation, special damages, costs, and other out-of-pocket expenses, in the sum of $25,000,000.00" for the calumnious accusation that Patel, a presidential aide ... provided information to the president. And by the by, before this humiliating lawsuit, Patel was best known for authoring the idiotic Nunes Memo and being issued a rare Order on Ineptitude from a federal judge in Texas after he spectacularly botched the mundane task of ordering a transcript, and then showed up to defend his conduct in court without a suit or tie. So perhaps Patel's reputational issues have less to do with Politico and more to do with being an incompetent buffoon.
And lastly, you know this isn't a real lawsuit since it was filed in Henrico County, Virginia, where none of the parties reside or maintain a business or have a registered agent, and where exactly no part of the "injury" arose other than the publication on the interwebs and the Twitters of Politico's vile calumnies. Hey, Virginia! Now that Democrats will control both houses of the legislature, how's about you crazy kids pass a real anti-SLAPP statute and get rid of these junk lawsuits by making the loser pay? You could call it the Slap the Stupid Out of Steven Biss Act. Just copy off California's paper, and you can guarantee that Devin Nunes, Kash Patel, and Steven Biss will be out of your hair forever. Happy drafting!
Follow Liz (AKA your FDF) on Twitter!
Please click here to show us some love for wading through all this cowshit!
Liz Dye
Liz Dye lives in Baltimore with her wonderful husband and a houseful of teenagers. When she isn't being mad about a thing on the internet, she's hiding in plain sight in the carpool line. She's the one wearing yoga pants glaring at her phone.