NYPost: Confused Jewish GOP Donors Think Michele Bachmann Is A Jew
News
August 30, 2011 01:45 PM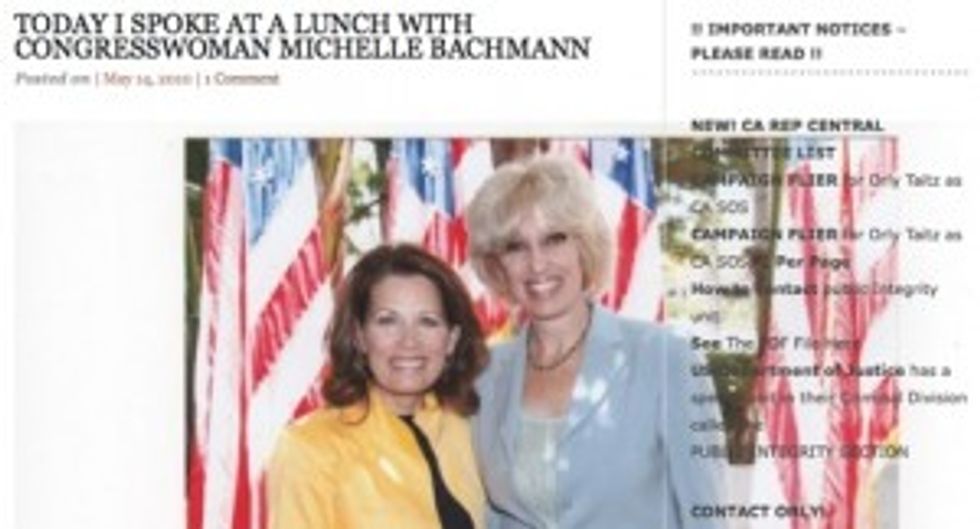 Corrupt goon Rupert Murdoch's Florida retirement community gossip ragThe New York Post has some hottt new rumor skull-hacked from the brains of a mysterious gaggle of senile Jewish GOP donors claiming that these sorely confused purse holders are mistakenly sending fat checks to Michele Bachmann's campaign under the impression that she is "the Jewish candidate." Wait till Michele's Jesus hears about this!? We are guessing these donors spotted Michele's mangled attempt at the word "chutzpah" on the retirement home's 24-hour Fox News Channel beam, otherwise there is no possible explanation besides "this is made up." Sure, the article cites one anonymous crabby Mitt Romney fundraiser as the source of the rumor, but who can trust Mitt Romney's people? Oh, uh, apparently because this fundraiser believes the Jewish GOP dollars rightfully belong to mystery-religion Mittens.
---
Republican presidential candidate Mitt Romney is facing a new challenge: He's having trouble raising money from some Jewish donors who mistakenly believe one of his opponents, Michele Bachmann, is Jewish.

Some Jewish donors are telling fund-raisers for Romney, a Mormon, that while they like him, they'd rather open their wallets for the "Jewish candidate," who they don't realize is actually a Lutheran, The Post has learned.

"It's a real problem," one Romney fund-raiser said. "We're working very hard in the Jewish community because of Obama's Israel problem. This was surprising."
The NYPost also has a service tip for Jewish GOP donors who need to get a clue by pointing out Michele Bachmann "doesn't look Jewish," or human, or lizard, or vegetable, or whatever. [NYPost]