Obama Wants to SWAT-Team Your Ham Sandwich
News
May 18, 2010 01:20 PM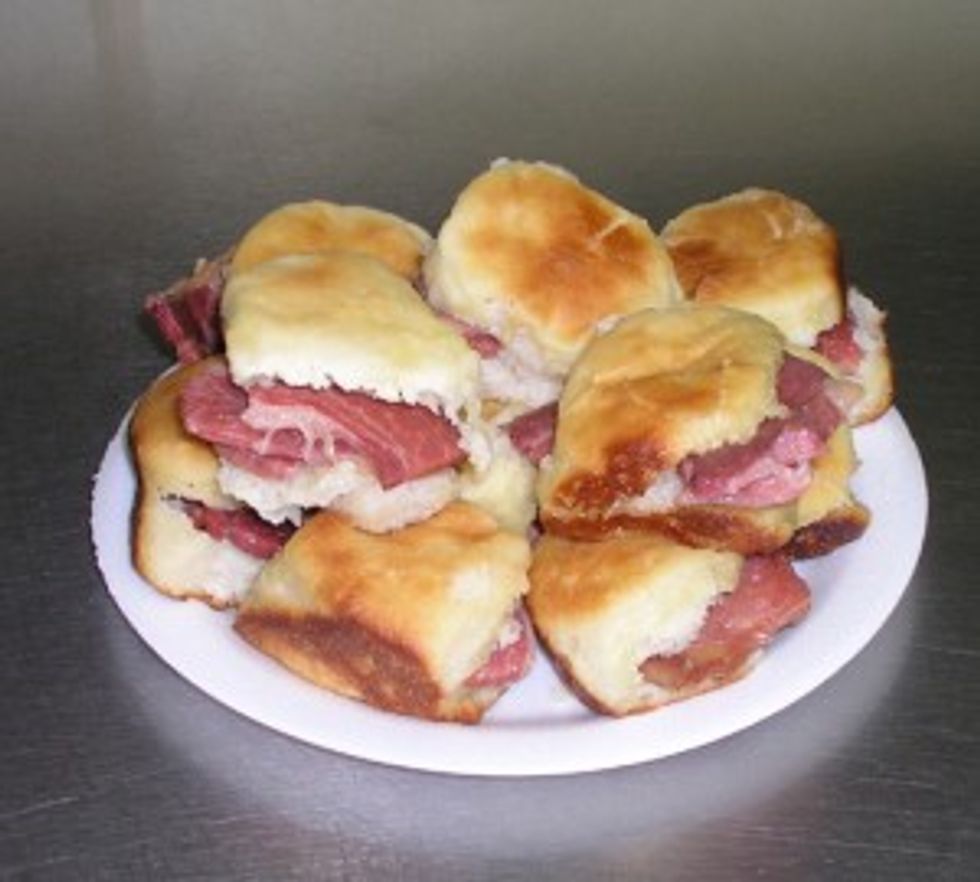 To remake Americans in his own smokin' little hottie-body image, Barack Obama wants his storm troopers at the Food and Drug Administration to reduce the salt content in many beloved Real American foodstuffs. Not just the breaded jalapeno poppers and mozzarella sticks that the Founding Fathers invented in honor of Lady Liberty and her son, Liberty Jesus, but also America's most nutritious and culturally significant food ever, the country ham. This is like the Civil War all over again, except worse.
---
Truth-seeking ham rights blog the Lincoln Tribune has published a new Federalist Paper called "Federal War on Salt Could Spoil Country Hams" that describes Obama's war on pig meat:
If the food police get their way, North Carolinians [and other Real Americans] can kiss their country hams, bacon, and fresh Bright Leaf hot dogs goodbye. These Southern specialties might not disappear altogether, but, if the health agency's crusade against salt is successful, they never would taste the same again.
And there's no way for these poor ham-and-freedom-loving people to fix the problem under Obama's draconian new mandates because of the notorious Country Ham Conundrum:
Candace Cansler, director of the National Country Ham Association, said U.S. Department of Agriculture regulations require country hams to have at least 4 percent salt content. Any less and the meat is subject to microbial contamination.

[. . .]

Cansler said the salt content of the average country ham is between 5 percent and 8 percent. She said setting a maximum of 6 percent or 7 percent would not be impossible, but it would impose costs and complications on producers.
Unless these producers turn to making "moon hams," a la moonshine, there will be no more genuine country hams, and millions of babies will starve to death.
Luckily, Virginia Republican Keith Fimian is running for Congress on a platform that includes a promise to annihilate anyone who doesn't drop the ham sandwich. If Fimian wins, Obese-Americans will be able to keep their country hams and families can continue having synchronized heart attacks every Sunday at the dinner table.