Obamacare Only *Mostly* Dead! Wonkagenda For Fri., Feb. 3, 2017
POTUS
February 03, 2017 09:19 AM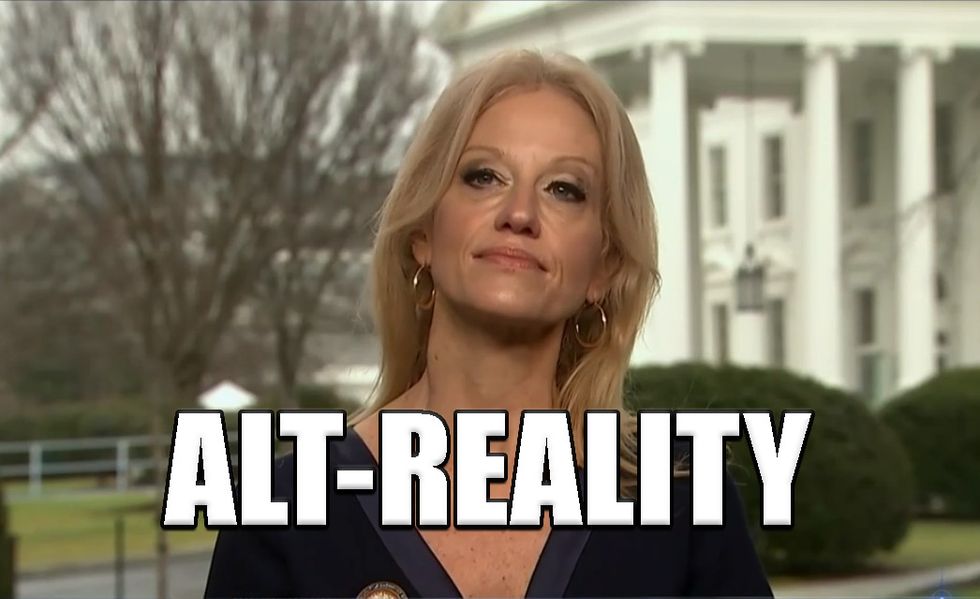 Morning Wonkers! Here's some of the things we may be talking about today!
---
The Johnson Amendment, which restricts political speech by tax-exempt churches, might be "destroyed" so that Jesus can rise from the grave and vote Republican (after pledging his allegiance to his dad, the flag, and President Bannon).
Later today Trump will probably reverse regulations on businesses, which may be an attempt to calm the fears of Wall Street and nervous Congressional Republicans who are shitting themselves over Trump's hard-on for tariffs.
The GOP kind of, sort of, maybe, might be choking on it own words as "repeal and replace" is starting to look more like, "Repair...and stuff!"
The Senate used the Congressional Review Act to kill the stream protection rule, an Obama administration law that made it a crime to dump toxic mining trash into waterways. Suck it, Planet Earth!
BUT WAIT, THERE'S MORE! Those energy companies that profit off raping the natural world won't have to tell you which places in Not America give them money after the Senate gets rid of the SEC disclosure rule. Paperwork is hard! #ThanksRex!
Let's take some time to ask why Sillyanne Conway thinks there was a massacre in Bowling Green, Kentucky (there wasn't). Is she sleepy? Is she high? Is she, perhaps, A Idiot?
Congressional IT staffers are under investigation for an alleged procurement scam being run out of the House that could have possibly affected 20 different lawmakers. It's really a fancy-pants way of saying, "We think some assholes were stealing taxpayer money."
That raid in Yemen we told you about yesterday just took another turn down Clusterfuck Highway as ex-Obama officials are denying they had anything to with killing people for computer parts, and they're blaming it all on Trump.
Trump's schizoid White House has said that Israel could, like, maybe ease up on all the settlements, but it's also not going to tell them what to do because we're buds, and Israel can do what it wants.
Israel may pass an anti-BDS law that would bar people boycotting Israeli goods from getting temporary residency permits in Israel, and NGO's think that might be kind of illegal.
Nikki Haley went to the U.N. and said mean things about the "Russian occupation of Crimea," which we ALL know is total bullshit because there are no Russians in Ukraine, just magnificent freedom-fighting independence rebels who just happen to carry Russian weapons, dog tags, passports, and uniforms.
That NOT TRUE tabloid story about Melania Trump being an ALLEGED illegal alien pee hooker from this summer was thrown out of a Maryland court after the judge was all, "WTF? Why are you

here

?"
Fancy clothing stores have "You're Fired" Ivanka Trump's clothing line because of its LOW SALES due, in part, to a boycott.
Melania's office in the White House might be the best, or the worst, job in D.C. It depends on how you look at it.
Arnold Schwarzenegger and Donald Trump are currently engaged in a slap fight on the Internet. Anyway, here's a perfectly acceptable excuse for a '90s movie reference! Be well!
Here's some Nice Time baby gorillas!
Dominic Gwinn
Dominic is a broke journalist in Chicago. You can find him in a dirty bar talking to weirdos, or in a gutter taking photos.