Celebrate Flag Day Like a Real Pro-American American (Sarah Palin)
News
June 14, 2010 02:55 PM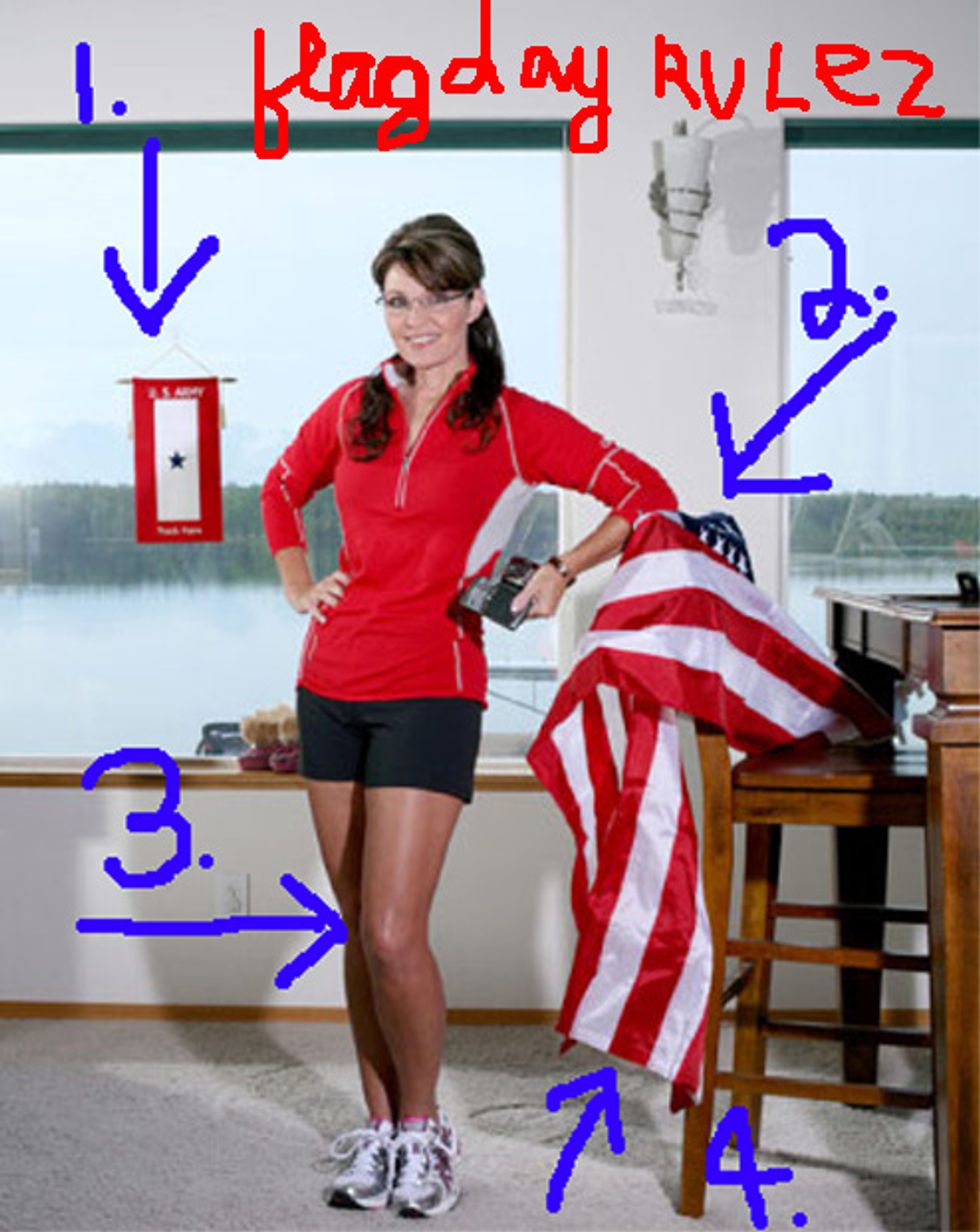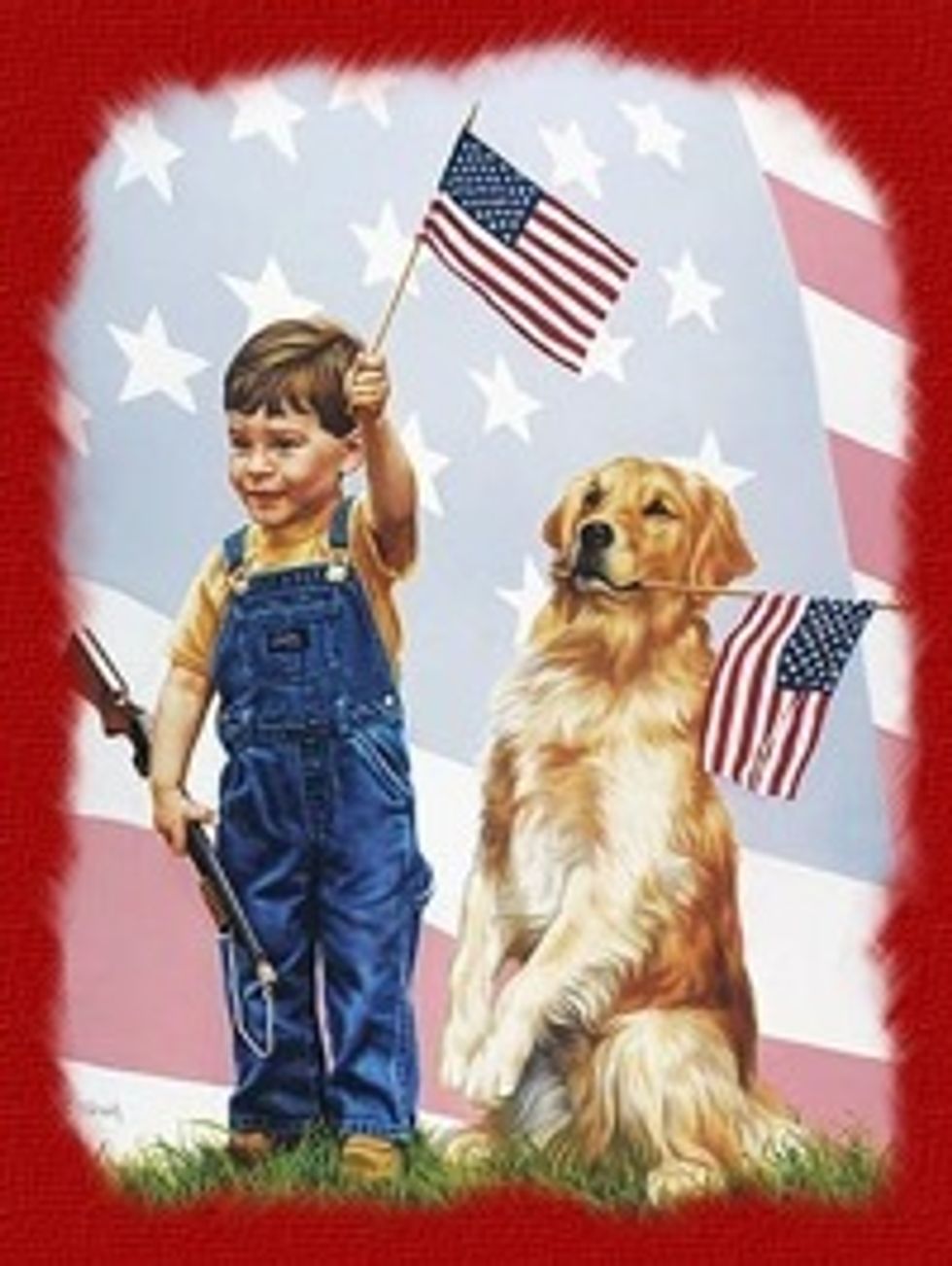 Today is Flag Day, when we celebrate the time Betsy Ross beat one of her slaves who was really good at graphic design until he came up with a flag that was suitable for a young, self-important nation. And we also commemorate that one time when Teddy Roosevelt beat up a guy who was blowing into a handkerchief that sort of looked like an American Flag. So how does one properly observe Flag Day?
---
According to experts, take the number of flags you usually fly and multiply that by two, then add three flags. If you usually wear a flag pin or t-shirt, keep doing that, but if you don't, you have to find somebody who hasn't sung "The Star-Spangled Banner" today and beat them up for disrespecting the flag on its special day. Here is how to display the flag with dignity: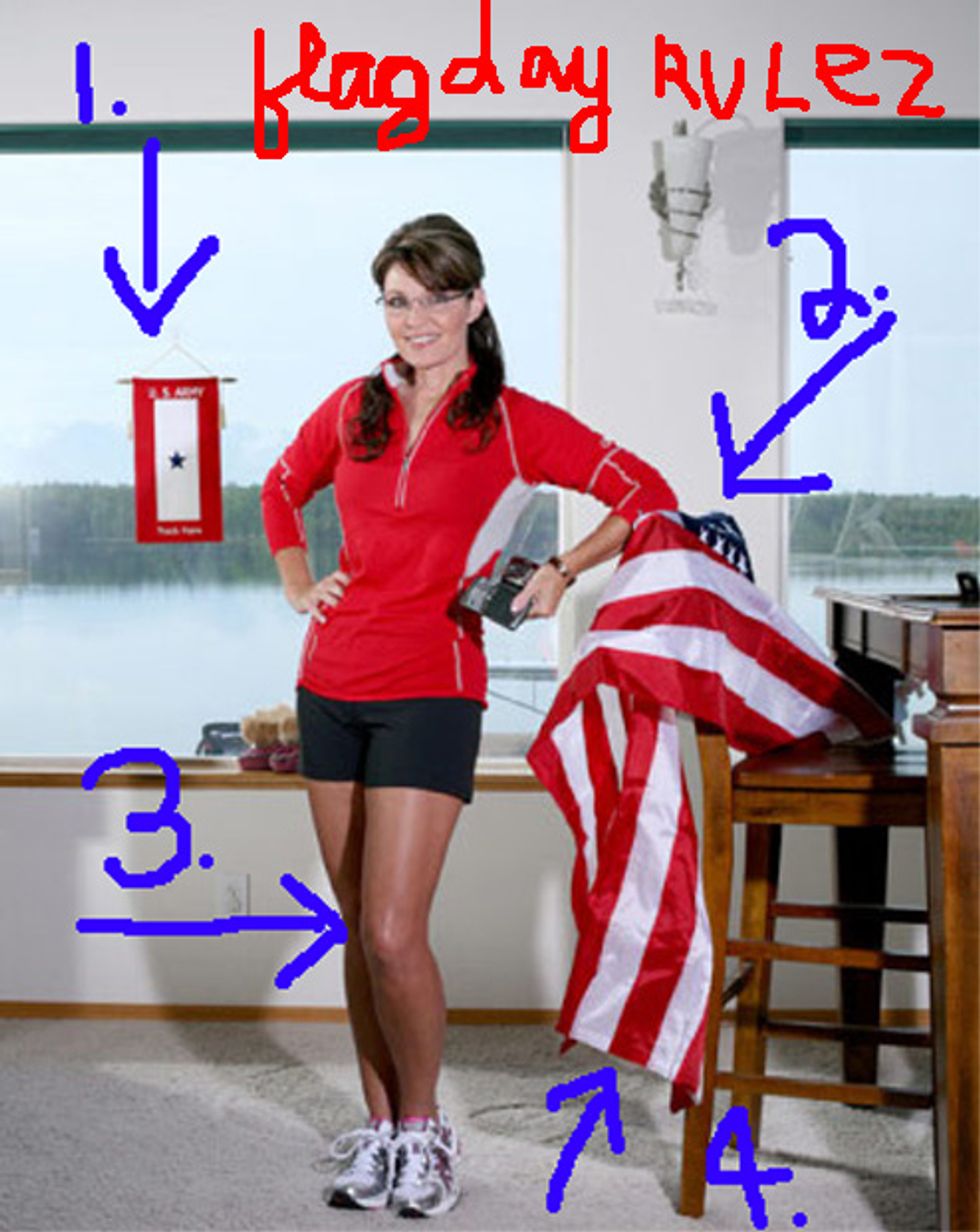 1. Get an Army flag, too, from Big Lots or whatever. Israel flags are fine, too.
2. Throw the flag over the bar stool -- the one covered in baby vomit and cheeto dust -- and just lean on the American Flag, like a slob.
3. Wear pantyhose while jogging, for some reason.
4. If the flag touches the carpet, ticks could get on it. That's not allowed according to the Constitution.