Oh Here's Your iPhone Nutz, NOW STOP SENDING IT, NOT EVEN FUNNY JESUS CHRIST COME ON
News
June 08, 2010 02:55 PM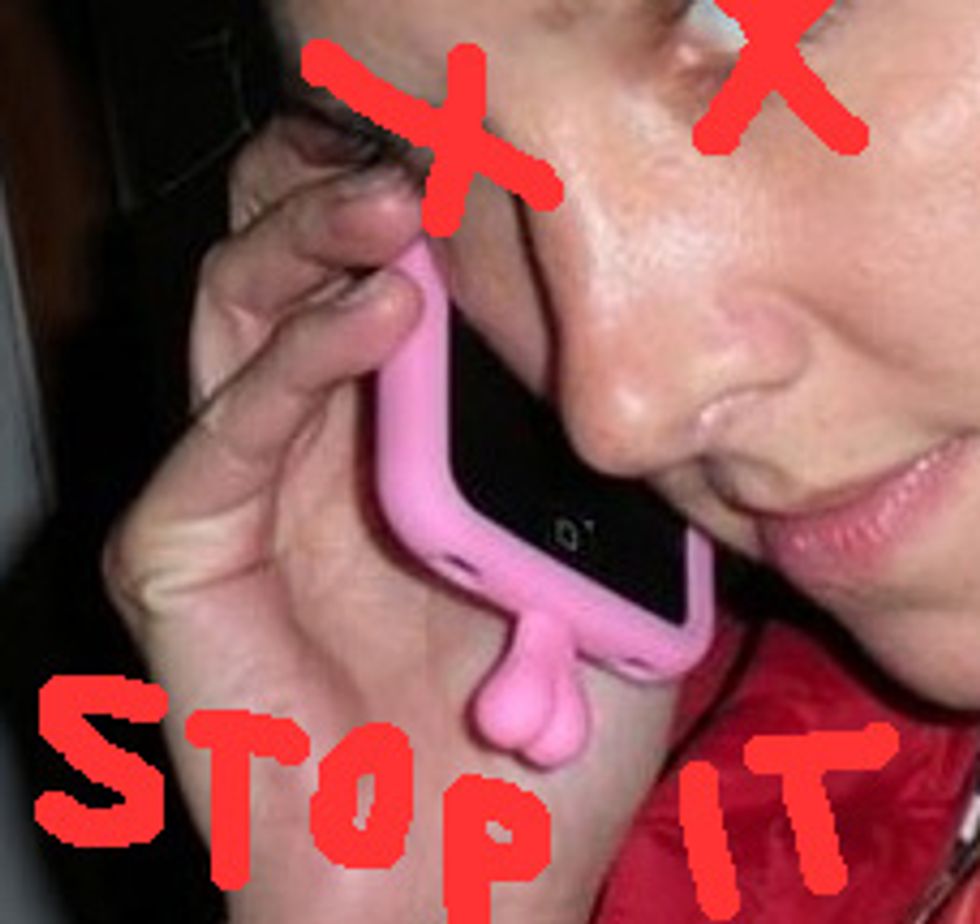 Thanks,six-hundred-and-forty-four readers who sent links to the wacky new novelty item, "Truck Nutz things for your iPhone." Thanks! Got it! Oh, you wanted us to post this? Why, exactly? Was it supposed to be funny?
---
It's not funny.
When you act like dumb white trash, guess what? There is no "irony defense." When you're walking around in public with miniature plastic testicles hanging off your idiot novelty iphone holder, you are being a vulgar cretin. The difference between a liberal yuppie smirking at the plastic testicles hanging off the expensive cell phone and a redneck high-school dropout with plastic testicles hanging off the trailer hitch of his four-payments-late pickup? None, except the liberal yuppie thinks he knows better than to act like a vulgar cretin.
And then he buys a $15 novelty testicle pouch for his minature iPad.
Have some respect for yourselves. God knows nobody else it going to do it for you.