Old Gingrich Campaign Flyer Looks Like a Ransom Note
News
January 18, 2012 03:45 PM
The Wall Street Journal has unearthed a treasure trove of memorabilia from Newt Gingrich's early career, including this terrifying Son of Sam-esque campaign flyer from one of his early runs for Congress. So it turns out Gingrich's basic platform -- "Stop complaining, you lazy ass" -- has remained more or less unchanged for decades.
---
The full thing, which actually appears rather punk, given the "he's running against a 20-year incumbent" aspect: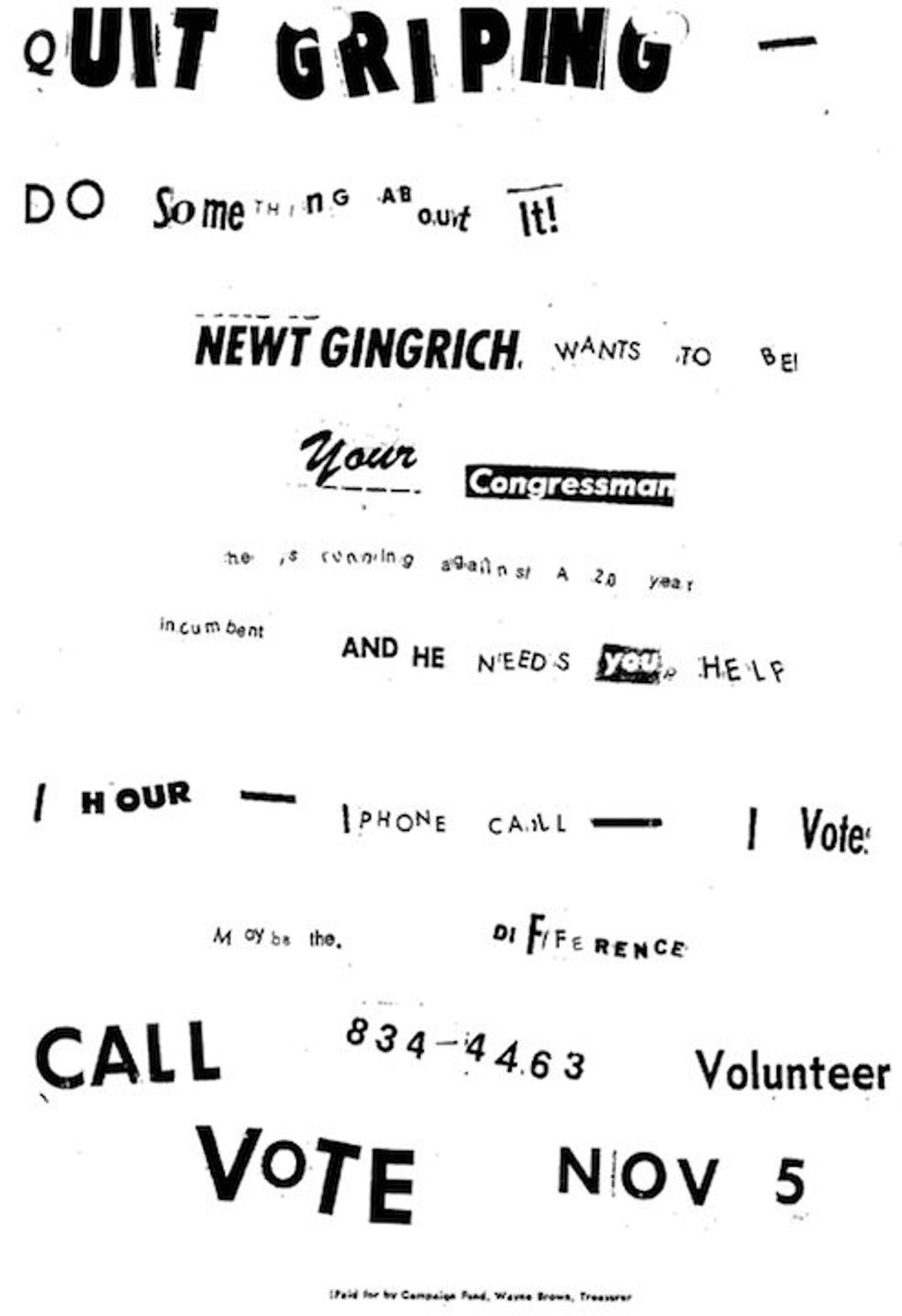 Also included in this Book of Newt is an evaluation (page one) from a professor at Tulane University, where Newt earned his master's and PhD degrees. The prof gave Newt top marks for his potential, but less-than-top marks for the "quality" and "quantity" of his work and his "ability to get work done" (all were still in the "outstanding" category, however).
There's also a 1975 letter (page 29) from a dean of West Georgia University, where Gingrich taught, recommending that Gingrich be moved from the history to the geography department, with his title changing to Professor of Geography, because "Dr. Gingrich has developed an interest in long-range and broad-range planning for the future. This is clearly more appropriate to the orientation and activities of our department of geography than our department of history." Ouch. Demotion? Also, what the heck is "long-range and broad-range planning for the future"? SPACE MIRRORS. [Wall Street Journal]