Old Jews Will Make Billionaire Jeff Greene Your New Florida Senator
News
June 25, 2010 02:15 PM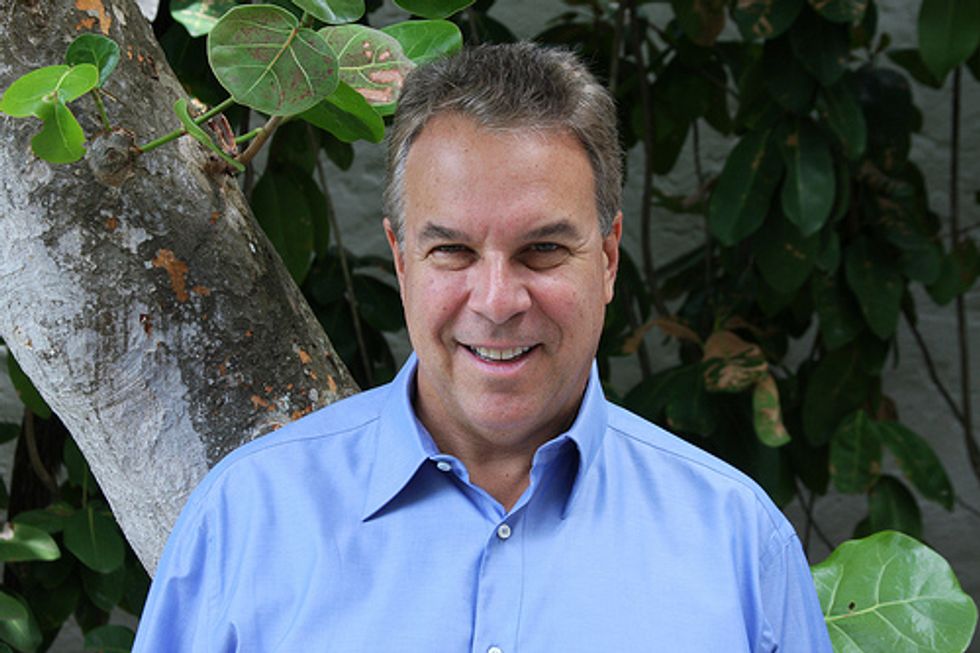 Florida Democratic Senate candidate Jeff Greene has landed himselfa lengthy profile in the scummy Weigel-less Washington Post today. Who is Jeff Greene? He is not, as far as we can tell, related to Alvin Greene. But he's best friends with Mike Tyson, he's sworn enemies with Ron Howard, and he has a good shot at winning the Democratic nominate for U.S. Senate in Florida because the old Jewish retirees have too much time on their hands to just elect a competent and black Congressman like Kendrick Meek.
---
Haven't heard of Jeff Greene? Don't feel bad. The man has a chance at beating Meek because he spends lots of money on teevee ads, some of them not even in Florida, and old people are both the kind of people who actually watch commercials and the kind of people who actually vote in things like primaries and school board elections.
Of course, the most important part of Jeff Greene is CELEBRITIES! "Given all that Tyson had gone through in his life, Greene said the boxer was remarkably stable. Greene met his wife at one of Tyson's birthday parties, and he picked the boxer as best man for his 2007 wedding." Cool beans! And one time Jeff Greene, who made his fortune in real estate, rented out a house to teevee's Opie. Ron Howard sued because the roof was leaking and there was a rat in the house. "Greene lost the case and paid Howard $616,000 during a tough stretch for his business," but there's always money in the banana stand, so Greene was all right.
Most importantly, Greene himself is a Jew.
Greene walked in and received kisses on the cheek from the bubbes in the room. Wearing a dark suit and striped blue tie, he stepped behind a lectern bearing a green "Jeff Greene: Jobs, Results, Florida" sign and unfolded a white paper to "share with you some jokes I got off the Internet." The gag posited things Jewish mothers might have said about famous people ("Christopher Columbus: You didn't call, you didn't write"; "Bill Clinton: Well at least she was a nice Jewish girl"), and the point was to identify him as Member of the Tribe. Greene then launched into a meandering stump speech.
Of course, the old Jewish retirees who come to campaign events, like all old retirees who come to campaign events (they make up 95% of people who come to campaign events), are lots of fun:
Bill Bromberg, 87, approached to chastise him for criticizing career politicians. Bromberg said he and his wife used to push their child in a stroller next to the parents of Sen. Charles E. Schumer (D-N.Y.). "He's a career politician," Bromberg said.
Oh yeah, old man? Cool beans. But perhaps Hitler was an agreeable baby too?
And finally, that Jeff Greene charm:
"I'm not an expert on Muslims," Greene said. But he added that anyone who knows anything about the Koran knows that it contains "all kinds of this crazy stuff. And unfortunately that's motivating a lot of these extremists."
Get ready for a fight for your crazy base, Marco Rubio. [Washington Post]