One Million Moms Mad About Lesbian Porn. Lesbian REAL ESTATE Porn. (It's A Zillow Ad.)
Sex
February 15, 2022 09:19 AM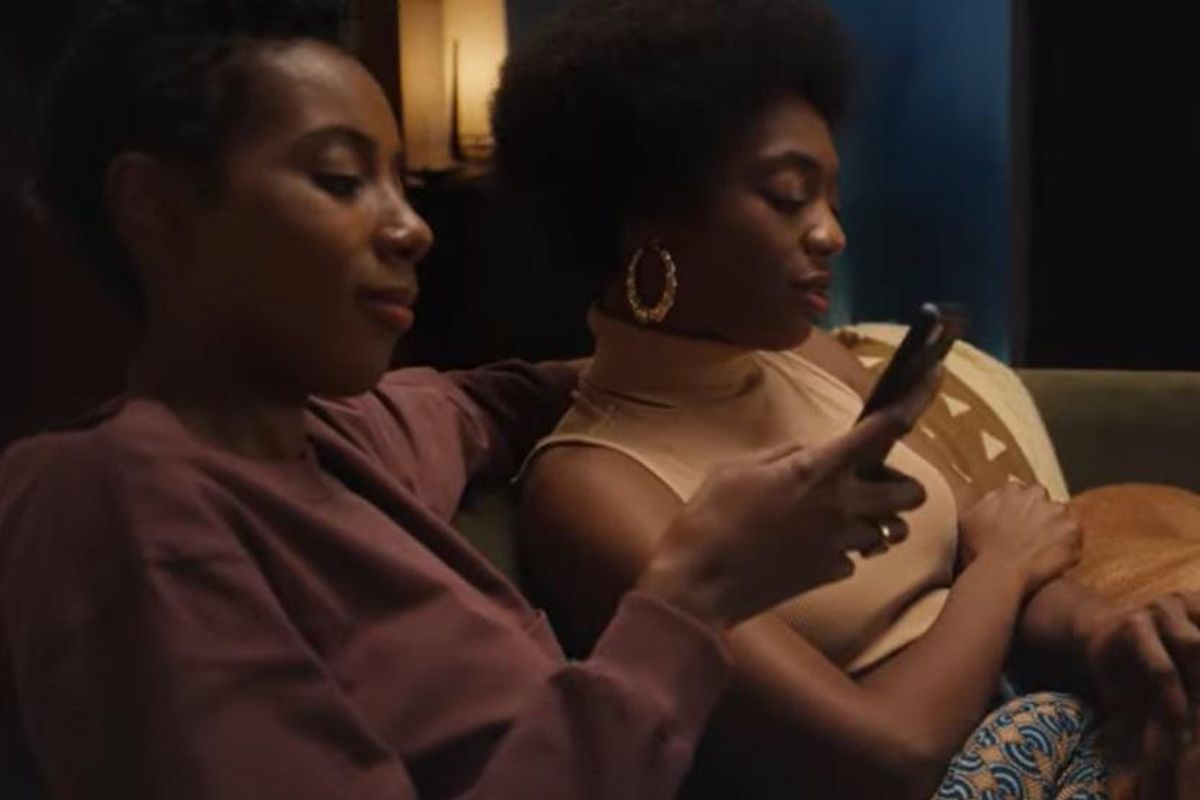 In times like these it's important to stay grounded in our values, so we should check in with the One Million Moms — AKA that busybody Jesus idiot lady from Mississippi — to find out where there might be a nipple or some stray gayness on the television that will scar us for life.
You'd think considering what's going on this week that we'd be here to talk about the "sexual anarchy" Charlie Kirk saw in the Super Bowl halftime show, or maybe the excellent visible penis lines on all those long-distance skaters, but no, this missive is about a different kind of porn: real estate porn. Monica Cole saw a Zillow ad, and it gave her the shakes. The lesbian shakes. And so she wrote out an email, because that's what she does.
---
Zillow should be ashamed of their latest commercial for attempting to normalize sin by featuring two women together.
Oh lord she's literally upset about real estate porn. She saw lesbians on the television and they were in a Zillow ad and they were ...
The newest commercial for Zillow features two women playfully and lovingly stroking, caressing, and tickling each other's hands.
They were touching each other, lovingly. They were doing hand-tickles! Those lesbians probably have bathing suit areas! And this makes her mad because ...
The ad states, "Ah, the Feeling of Finding Your Place." This commercial promotes same sex relationships and the LGBTQ agenda.
What is the world coming to when REGULAR non-lesbian folk can't look at Zillow and dream about houses they can't afford? Now we have to sit there and think about lesbians "finding your place." Bet that's some kind of demonic vagina reference!
There is concern about the way this advertisement is pushing the LGBTQ agenda, but an even greater concern is that the commercial is airing when children are likely watching television.

Airing this advertisement during family viewing time crosses a line that Zillow should have never crossed.
You know how kids are about Zillow. Whatever Zillow says, kids do.
Here's that Zillow ad, if you're willing to run the risk that the devil might turn you into a lesbian who loves open-concept kitchens if you watch it.
Cute ad!
You'll be happy to know, also, that because of late-breaking One Million Moms developments, we were lying at the top of this post. Turns out the "one million" moms (Monica Cole) indeed didsee the outline of a pubic mound during the Super Bowl halftime show and Cole said GRRRRRR the way she always does (we are guessing) when she sees the outline of a pubic mound she goes GRRRRRRR (we are guessing) and folks say "Why's Monica Cole going GRRRRRRRRRR?" and everybody in Tupelo where she lives says "oh she must have seen the outline of a pubic mound." At least we figure that's what conversations between Cole's neighbors might be like. Allegedly.
Unfortunately, this year's Super Bowl 56 halftime performance, featuring rappers Dr. Dre, Snoop Dogg, Eminem, Kendrick Lamar, and R&B singer Mary J. Blige, was extremely vulgar.
We think they pre-wrote all this stuff, because LOL no it wasn't.
The language was inappropriate even though partially bleeped out.
Partially bleeped!
But the nearly naked backup dancers were the other part of the performance that made the halftime show anything but family-friendly.
Nearly naked!
The backup performers were shaking their scantily clad rear ends and numerous other body parts as they twerked around the stage.
Rear ends! Other parts!
The dancers incorporated stripper-like moves, such as spread-leg squats, crotch shots, and a full view of a couple of females' backsides.
Crotch shots! Spread-leg squats! Backsides!
How are children supposed to learn about respect and dignity when this is what they see on one of the world's biggest stages?
From parents who teach them about things like consent instead of ignoring them because they're busy writing angry "I saw a booby letters" to the internet?
Oh well, guess we'll never know.
[Joe.My.God / ibid.]
Follow Evan Hurst on Twitter right here!
Wonkette is funded ENTIRELY by a few thousand people like you. If you're not already, would you pls consider being the few thousandth and one?
Evan Hurst
Evan Hurst is the managing editor of Wonkette, which means he is the boss of you, unless you are Rebecca, who is boss of him. His dog Lula is judging you right now.
Follow him on Twitter RIGHT HERE.