One of Michele Bachmann's 10,000 Children Refuses To Pose For Playgirl
News
April 20, 2011 12:15 PM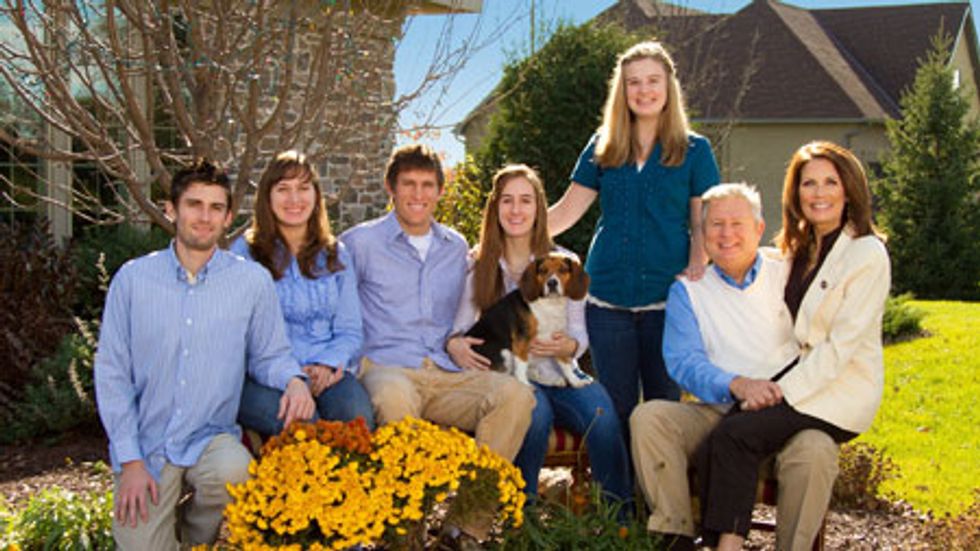 Playgirl is still alive somehow. And we guess it's because it does stuff like this: finding Michele Bachmann's 28-year-old son and asking him to pose nude in their publication, for publicity. He said no, of course. But considering Bachmann has five children and has foster-parented 23 others, something she brags about on the campaign trail, statistically there's a pretty good chance one of them would do it if enough were asked. The real scandal here, though, is that, while Bachmann and her husband "biblical therapist" Marcus went to good, barely-accredited Christian schools like Oral Roberts and Regent University, their son Lucas goes to UConn. Rebel!
---
"As you can certainly understand," Lucas wrote back to Daniel. "One must have a certain degree of anonymity when treating patients in the mental health community." [...]

"Lucas is principled, which is also really compelling for our readers," Daniel said.
Lolz.
Anyway, it's pretty impressive that this Bachmann has turned out to be a normal human being. Good for him! His mother is, well, his mother. And his father has a sprawling therapy practice that tries to "treat" people to stop being gay by reading the Bible. Here's a, uh, video of this man:
[PopEater]