Open Thread: Study Suggests Link Between Swearing And Honesty. NO SH*T!
Science
January 09, 2017 04:48 PM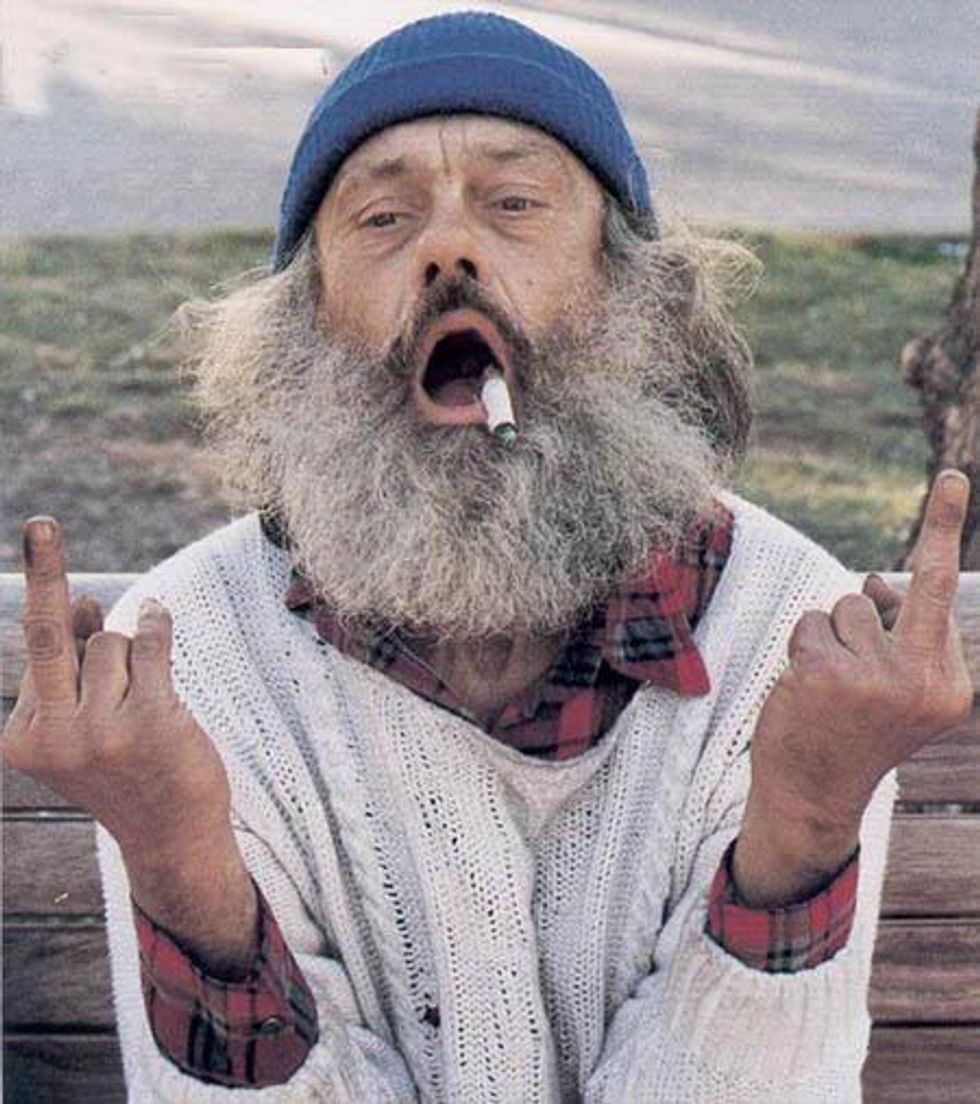 We have no reason to doubt this.
---
Excellent news from the world of social science! A new fucking study by researchers from the Universities of Hong Kong, Stanford, Cambridge and Maastricht appears to have found a goddamned link between swearing and honesty, we shit you not. The paper, titled, "Frankly, we do give a damn: The relationship between profanity and honesty," claims that people tend to swear more as a means of self-expression than as a way to be shitty to other people, and asserts (haha! "ASS HURTS!") a connection between the amount a person swears and their personal honesty. As with any research, you're going to want to be a little skeptical about these gerbil-dicks and wait for the sumbitch to be replicated before you take it as fucking gospel, you know?
So here's the bloody buggery turdwipe of a research design:
They first asked a group of 276 participants about their swearing habits, as well as how honest they were in different situations, and found the most honest people were also the heaviest swearers. [...]

In a second study the researchers tested these findings in a more real-life setting, by analysing the status updates of more than 73,000 Facebook users.

They measured for honesty (previous research shows liars prefer to use third-person pronouns than first-person ones and more negative words) and profanity.

Again, they found that honest people were more likely to use profane language.

Then, they used previous data to compare the integrity levels of US states with how often they swear -- where they found the same conclusion.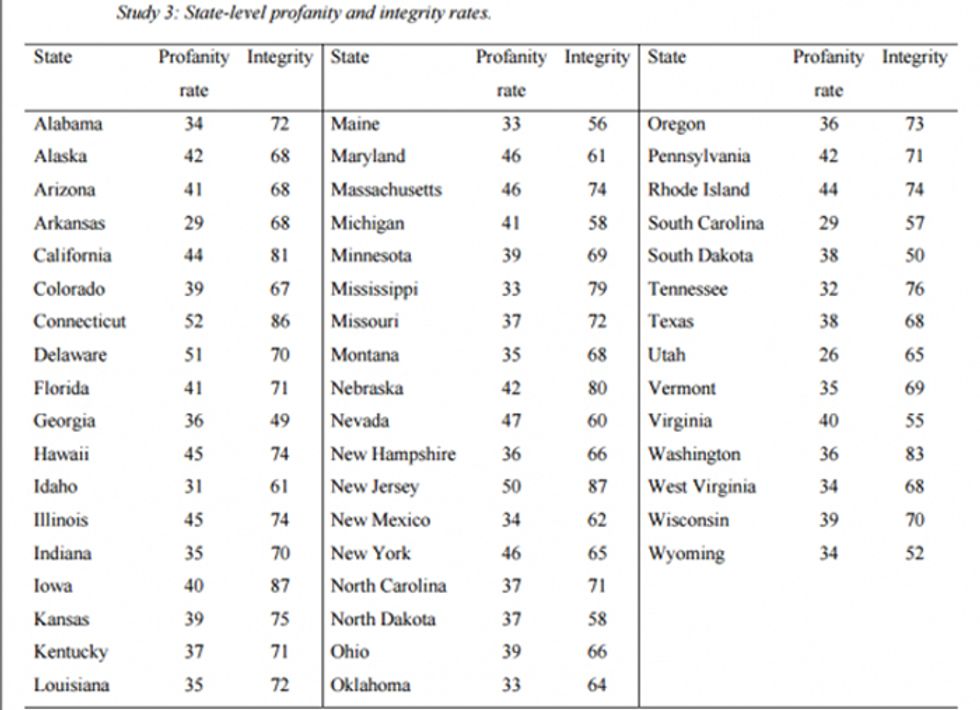 We can see some big-ass goat-felching problems with some of the assumptions at work in this fucking fucker, not the least of which -- Christ on a turgid love-muscle sucking pogo-stick! -- is asking people to rate their own honesty, but encourage you filthy fuckaducks to go read the original cocksplat for yourselves, that you might better determine whether this is a promising direction for future social science, or the work of a bunch of hoofwanking bunglecunts.
Prior research has asserted a link between intelligence and swearing a lot, so who fucking knows, really?
Enjoy your open thread, and while you're at it, take the time to ponder why we so often label something "profanity" when it is not in fact profaning any deity, but is merely obscene.
Balls.
[The Independent via Newsweek]