OPERATION TOP KILL TO KILL THE OIL
News
May 26, 2010 03:04 PM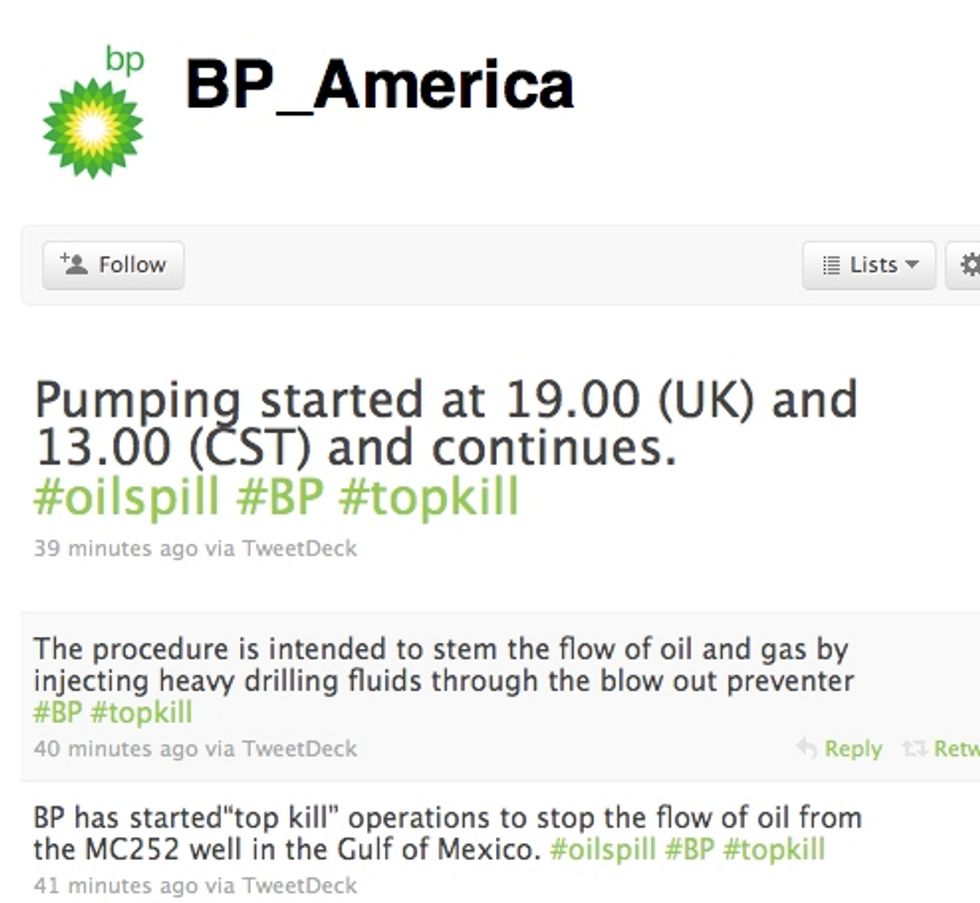 Obamar has given BP permission tocommence OPERATION TOP KILL, which according to BP involves a bunch of "heavy drilling fluids" (gross) committing MURDER EVERYWHERE. It will take millions of hours to complete this risky drilling-fluid-cum-murder fucking cement bomb of death, and CNN will cover it all, to confuse you.
---
This is a video of some robots dancing like idiots in the water. Is this really the time for dancing, robots? At the start of OPERATION TOP KILL, which will literally determine the future of America? (Essentially, "do we have one year or 18 months before every important computer number drops to zero?")
Good luck operators of OPERATION TOP KILL! Get those Muslims!
(Oh god, Rick Sanchez is going to be "guiding us through" this shit for the next two hours, on the CNN. Run.)
[NYT]