Orly Taitz Scores Procedural Victory in Birther Lawsuit, America Is Saved
News
January 05, 2012 07:11 PM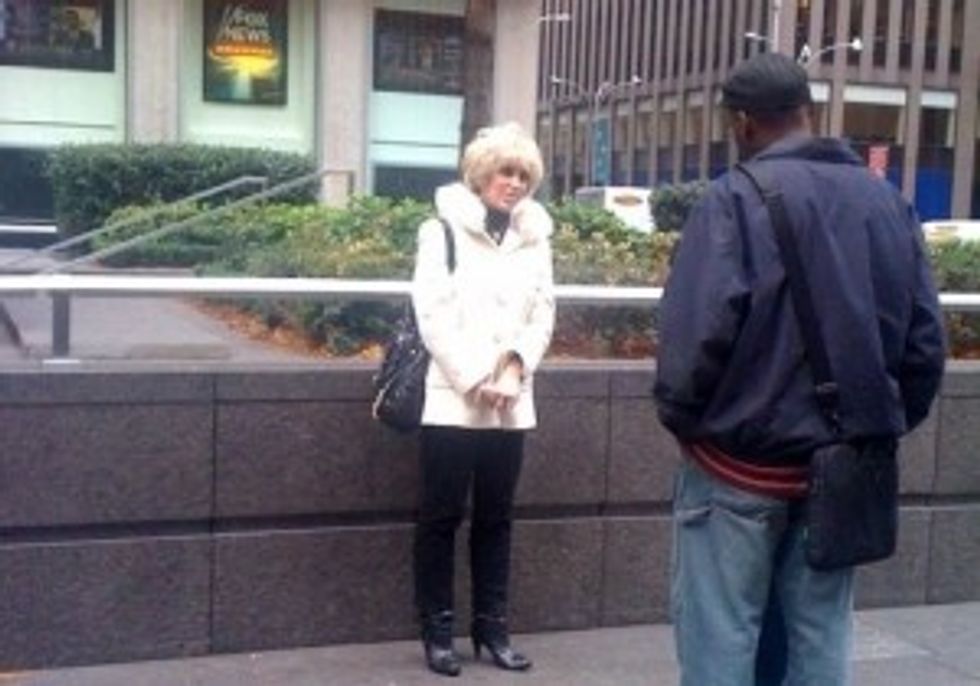 Leading American source for legal humor Orly Taitz HAS HIT THE JACKPOT, AT LAST with a majorly awesome minor procedural win in a Georgia court, because a judge denied the Obama Administration's request to dismiss whatever greasy piece of paper full of crayon streaks she filed lately on the grounds that Georgia election law allows any random-ass yahoo to "challenge the qualifications of a candidate" on any ballot. It is the equivalent of celebrating your acceptance letter to the University of Phoenix, BUT OH GAWD WE ARE SPOILING THE FUN ALREADY. Okay, okay. Let's try to be calm about this and let our birther drag queen give her acceptance speech, right after the jump!
---
She has just won all of the golden dildos in all of History put together times a hundred according to this official "statement" from her website:
THANK YOU GOD!!! I AM READY TO CRY! AFTER 3 YEARS OF BATTLE FOR THE FIRST TIME A JUDGE RULED THAT OBAMA'S MOTION TO DISMISS IS DENIED. I CAN NOW DEPOSE OBAMA AND EVERYBODY ELSE INVOLVED WITHOUT ANY IMPEDIMENT.
God is pleased to have helped, in this matter of banal state election codes written by humans who did not anticipate the annoying nonsense of out-of-state birther weirdos with too much time on their hands. Let's be awful and check the fine print from Judge Michael Malihi's order:
Both the Secretary of State and the electors of Georgia are granted the authority under the Code to challenge the qualifications of a candidate. The challenge procedures are defined in Code Section 21-2-5(b), which authorizes any elector who is eligible to vote for a candidate to challenge the qualifications of the candidate by filing a written complaint with the Secretary of State within two weeks after the deadline for qualifying. O.C.G.A. § 21-2-5(b).
Ah yes, "the electors of Georgia" is what we were referring to in that "random-ass yahoo" part earlier, since Taitz managed to locate a couple of them to sign on to her lawsuit in this state where she does not live and is not running for Senate. Ha ha, she's running for Senate! That is a weird and True Thing about a deranged sociopath dentist named Orly Taitz.
Anyway, the real winner here is the United States, which is one judicial victory closer to that total state of Freedom known as "insanity." GIVE THANKS, YOU CRETINS. [Columbia Ledger-Inquirer]