Discover more from Wonkette
Wonkette is filthy, hilarious, liberal news. YOU CAN HANDLE THE TRUTH!
Over 15,000 subscribers
2008: Year of the Furries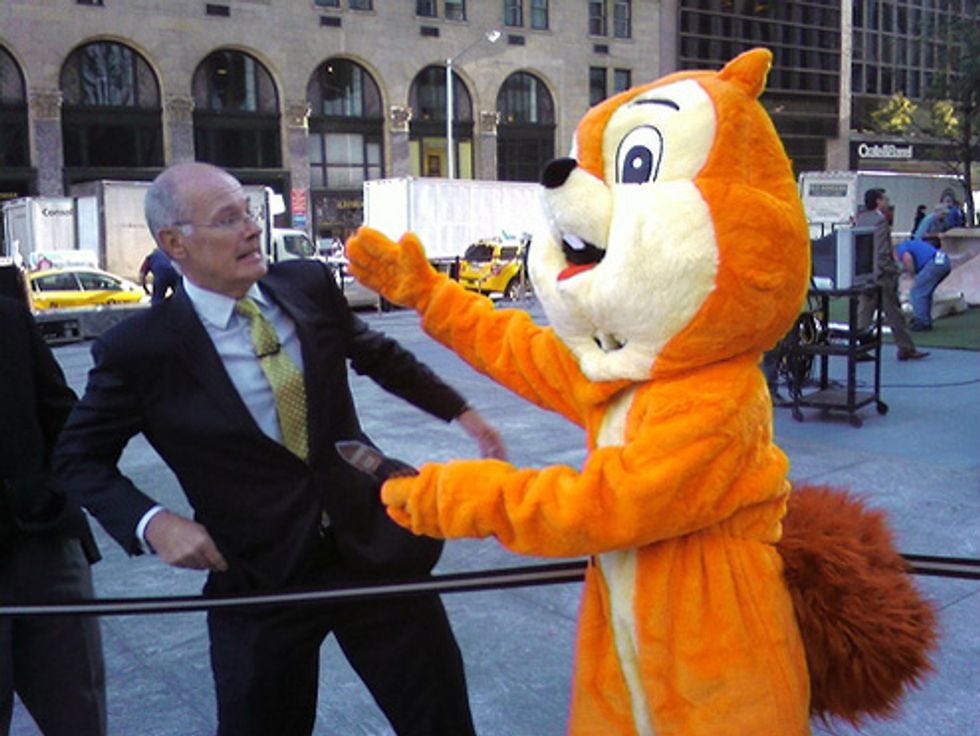 In honor of the American god Jesus, who was buried in his Christmas fur suit 6,000 years ago today, let's remember the furriest year of all. To start off the furry fun, here's the evil half-muslin ACORN Squirrel raping teevee star Harry Smith!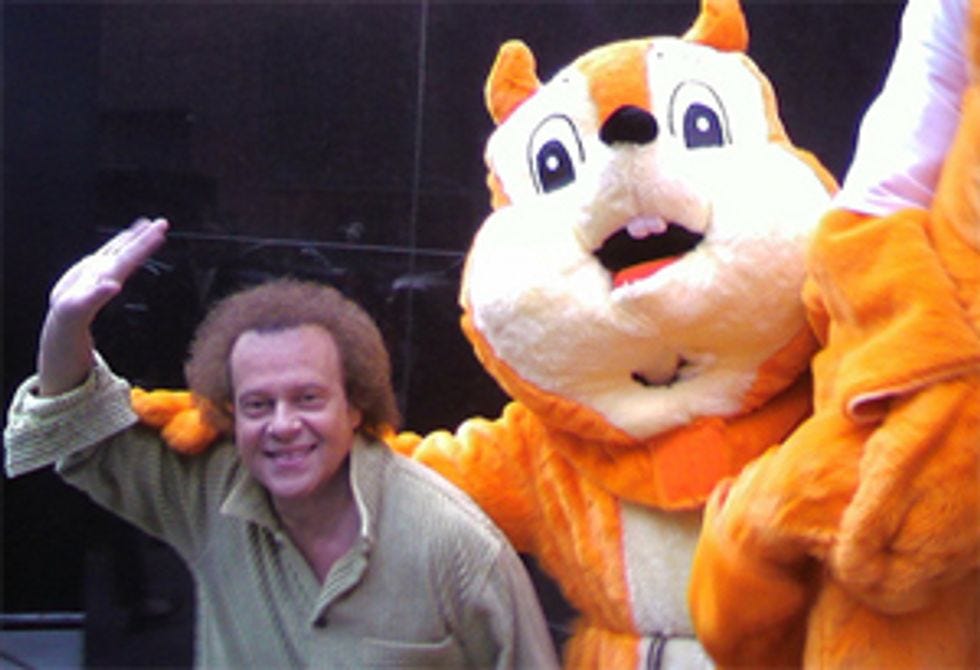 Ha ha, you probably did not expect an everscarierpicture of these ACORN furries, this time practicing their love on teevee's Richard Simmons. But here it is ... it's a Festivus Miracle!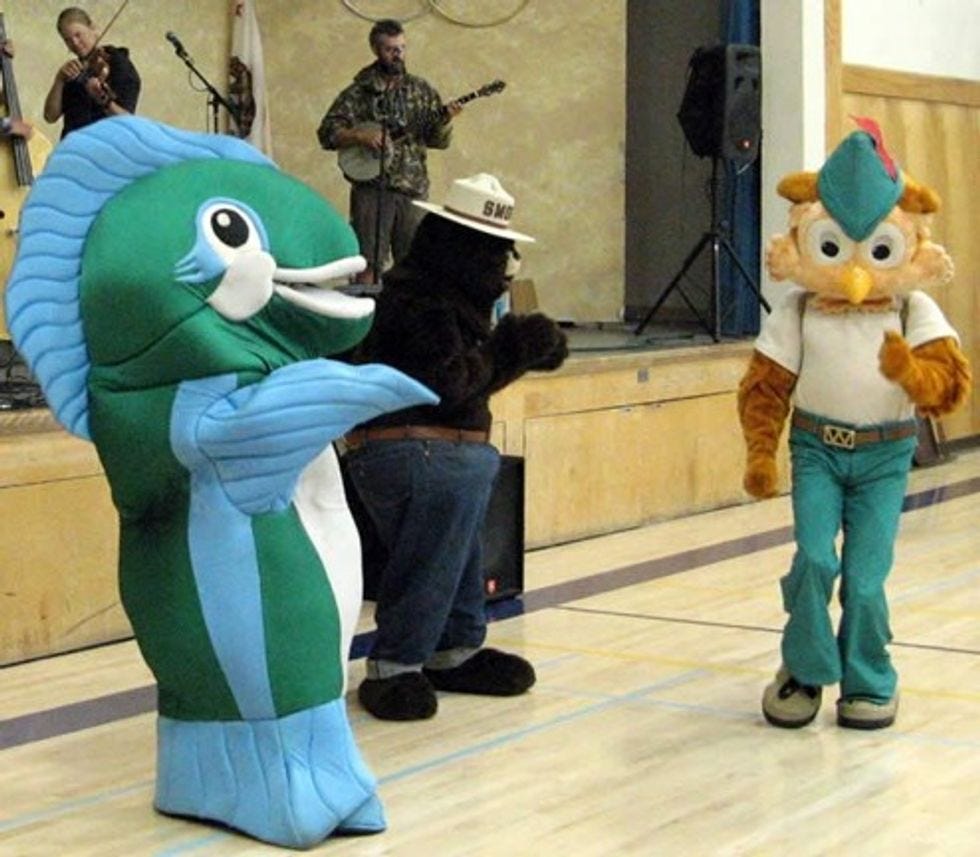 Oh, hey, it is a Nature-Time Furry Jamboree! The band "Phish" is performing, also.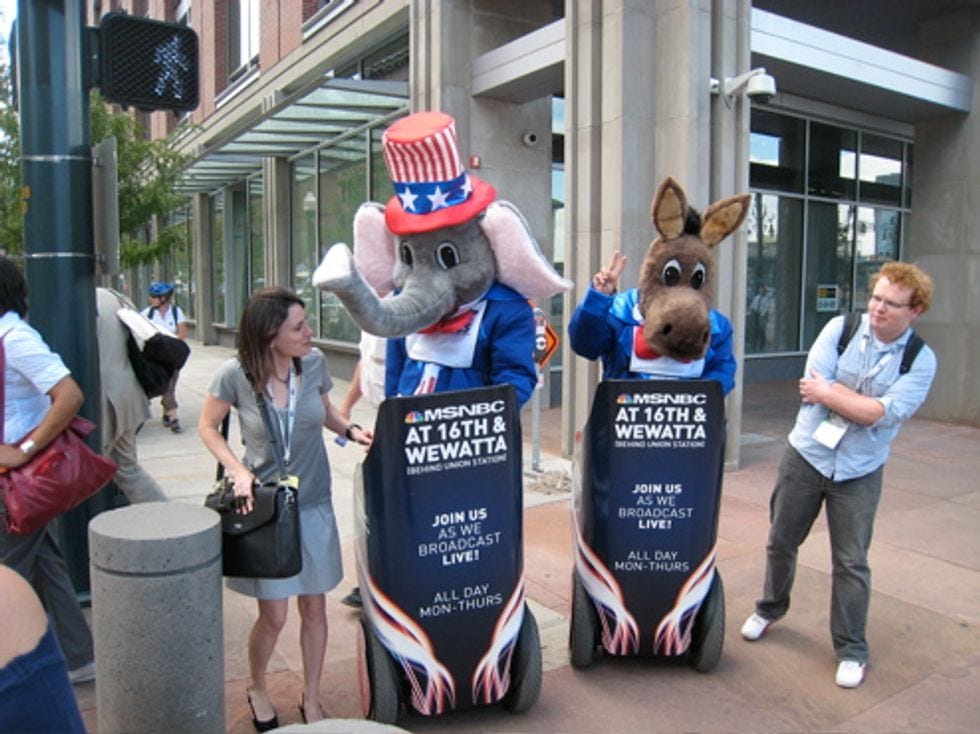 Wonkette editors Sara K. Smith and Jim Newell spoke to Tucker Carlson and Dan Abrams about their new roles at MSNBC. 
It's a little known "inside the beltway" fact that every government press conference includes a couple of furries in the back row who give free handjobs to all the reporters. 
Is that John McCain? Our eyes never really recovered from this precious photograph.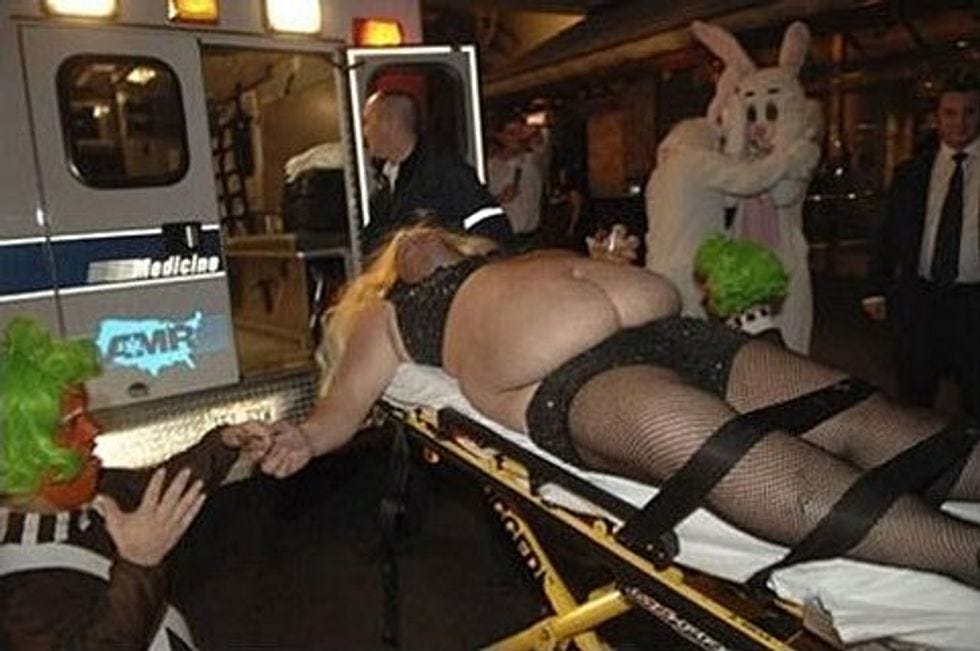 WTF?
Oh,right. The only event in the world where giant foam-costume versions of the Mount Rushmore presidents aren't the stupidest thing around is at the White House, during the annual eggroll festival. Here is the person who has officially been the President of the United States for eight long years, with his sex puppet, the Easter Monster.
Merry Christmas, America!