Discover more from Wonkette
Wonkette is filthy, hilarious, liberal news. YOU CAN HANDLE THE TRUTH!
Over 15,000 subscribers
45 Charming Garden Designs We Didn't Know We Needed! Tabs, Thurs., June 30, 2022
Missouri hospitals stop giving you Plan B, a contraceptive, after you've been raped, because Missouri is soooome shit right now! (Kansas City Star) 
Moms and kids in Missouri, where in practiceyou can't abort an ectopic pregnancy now until after the fallopian tubes have ruptured and you've died (the Missouri law actually originally banned aborting ectopic pregnancies too, but that part was deleted from the bill after severe backlash), best of ... well, best! (Lawyers Guns & Money) 
 NBC News did some journalism at crisis pregnancy centers. You guys aren't going to believe this, but the CPCs might be telling some fibs????
Sorry if they're about to (or did) outlaw your IVF along with banning saving your life during an ectopic pregnancy, whoops. (Contemporary OBGYN) 
Has anybody in Michigan not signed to get the constitutional amendment enshrining the right to an abortion on the ballot? Because it seems like everybody in Michigan has signed it. — Axios 
How much did the founders regulate guns? They regulated them a lot. Here is some history I did not know, and neither does Samuel Alito, but I'm not the one who just pretended to give a history lesson while ensuring any fucking malevolent jackass can murder entire classrooms of children. How much didn't the founders regulate abortion? Not at all until the 1850s, at which point our national history begins. (Politico mag) 
R. Kelley, GO TO PRISON. — Buzzfeed 
Lying down on floor, never getting up: the unserved warrant for the white woman, now in her 80s, who helped to kidnap Emmett Till has been found in the courthouse basement. (WJTV) 
Two Spirits, One Heart, Five Genders. When the European explorers came, like literally back to Christopher Columbus, the first thing they did was try to wipe out Native Americans' "Two Spirits," their bi- or gay or nonbinary or trans members. (Indian Country Today) 

Thank you for the thread, Whores of Yore. (I bet Whores of Yore wishes their handle weren't "whores of yore" for this thread.)
"This is Osh-Tisch (left) (1854-1929), a warrior, shaman, & artist of the Crow Nation. Osh-Tisch's name translates to "Finds Them and Kills Them". She was a Crow badé (also spelled boté & baté), and what is sometimes called a "Two Spirit" person. Thread"

— Whores of Yore (@Whores of Yore) 1591558684 
Speaking of whores of yore! UNIONIZE MEDIEVAL WENCHES. (And dudes.) — HuffPost 
Some recipes to make when you lose your bodily autonomy. (Grudge Report) 
I love garden hacks that I don't hate! Pretty pictures aqui. — More Hackz 
And pretty pictures aqui! Please enjoy an impromptu fashion show, brought to you by Tallulah and Donna Rose.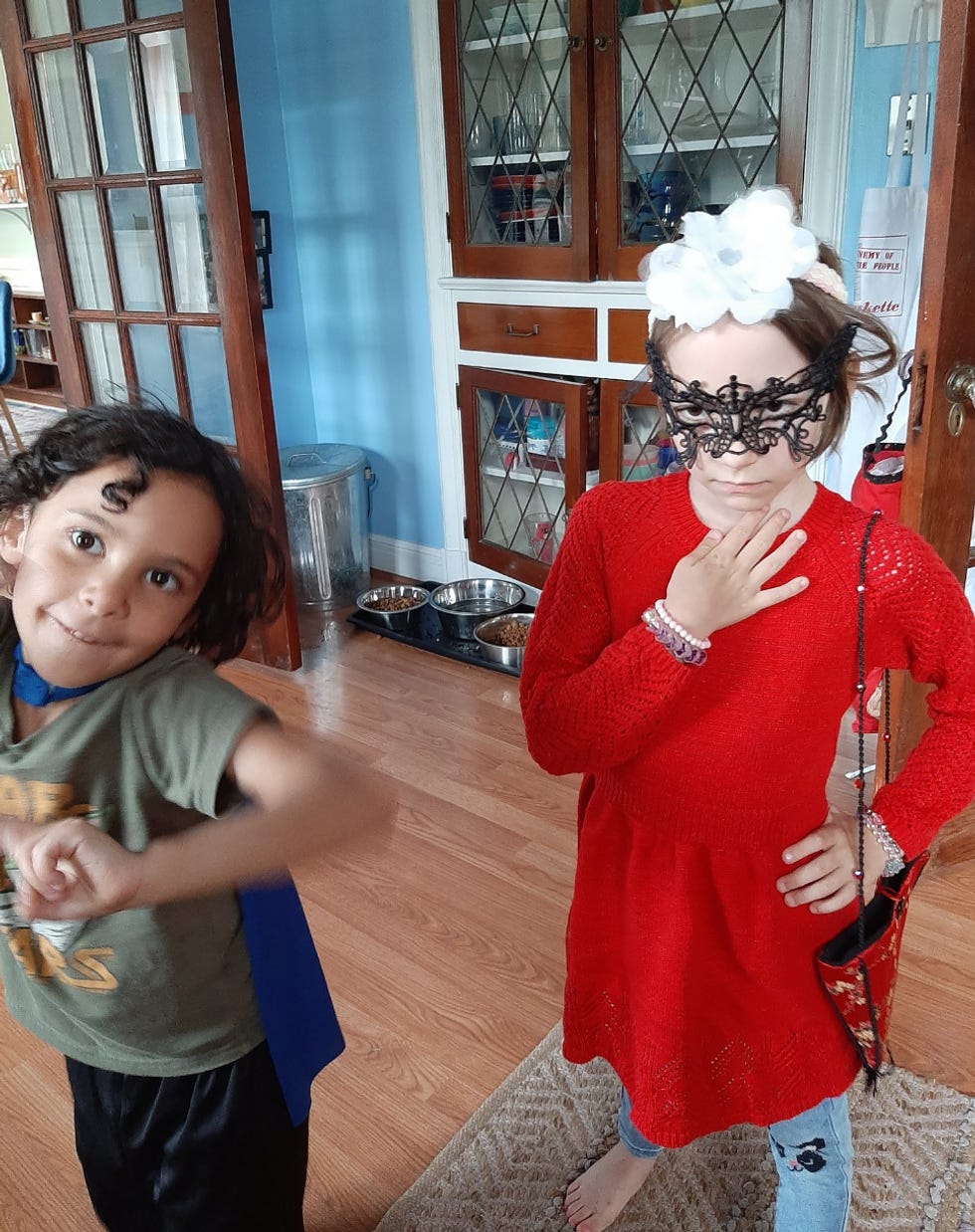 Do your Amazon shopping through this link, because reasons .
Wonkette is ad-free and paywall-free and runs ENTIRELY on reader donations. Donation us, reader, if you are able!