Discover more from Wonkette
Wonkette is filthy, hilarious, liberal news. YOU CAN HANDLE THE TRUTH!
Over 15,000 subscribers
A Children's Treasury Of Exciting Photos From Today's Last-Gasp 'Kill The Bill' Hollerfest
Former/current/whatever Wonkette videographer Liz Glover joined your editor today for a jaunt to the grassy knoll that Congress' south side overlooks, where today's lingering health care protesters (the ones who hadn't yet fucked off for the Sizzler) were staring up at the House of Representatives' balcony to yell, chant, and sing against this bill that extends a very basic sense of lawfulness to the individual insurance market. It was a beautiful spring day in the Mid-Atlantic, which inspired Liz to wave her Axis Of Evil mini-flags in celebration. Just had 'em in her bag of stuff, like every Patriot should.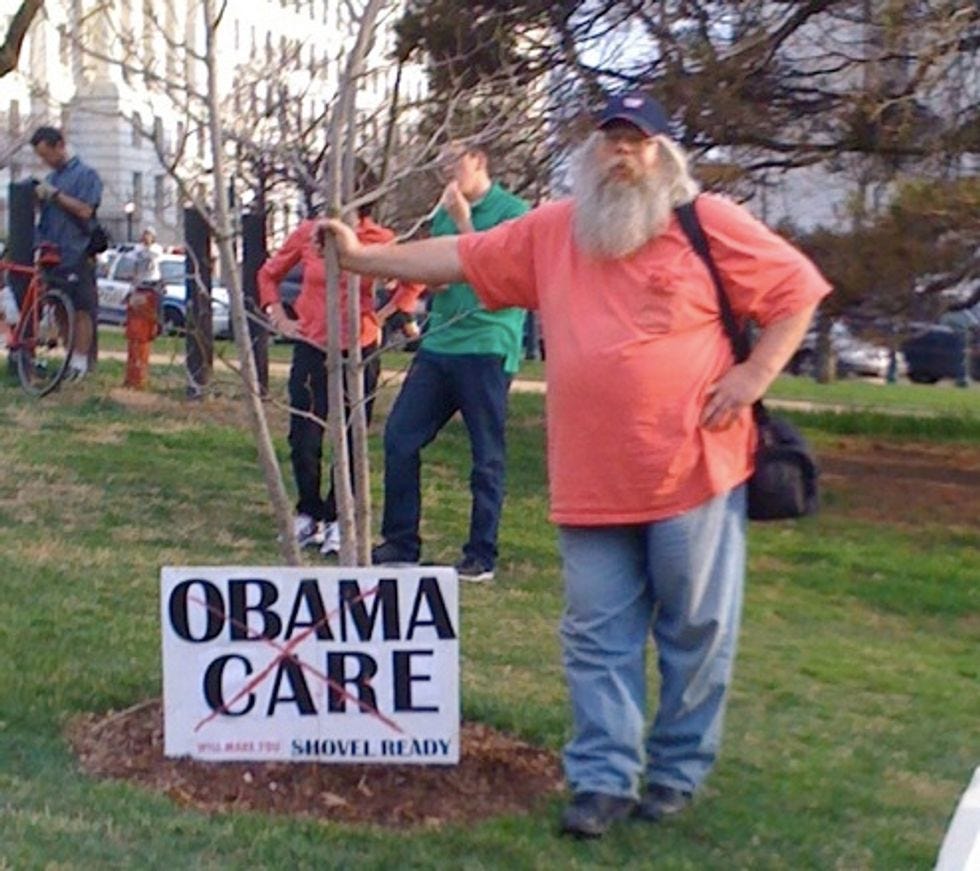 Santy Claus indicates that he's just gonna dig up this fuckin' tree, stupid fuckin' Congress...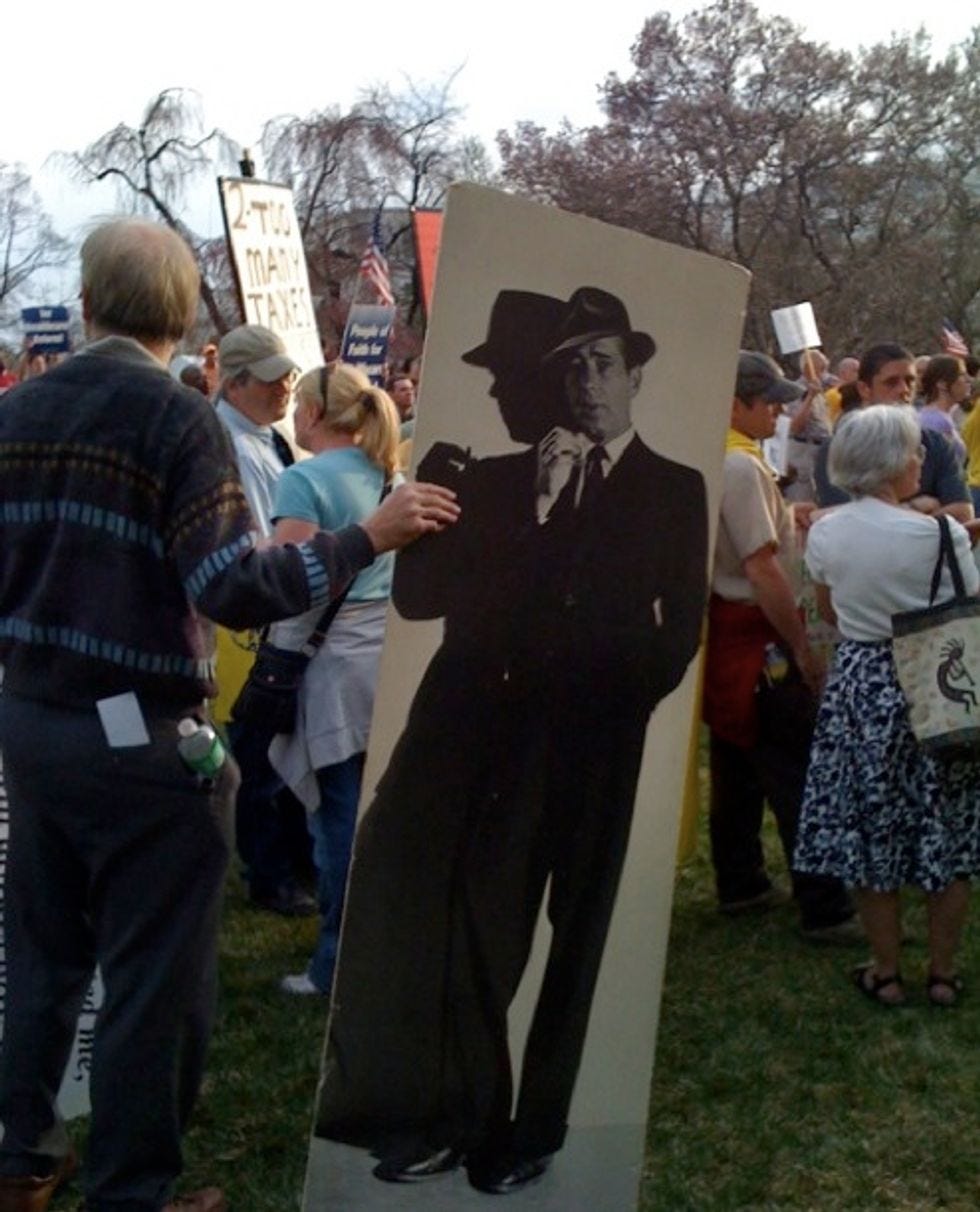 Exactly.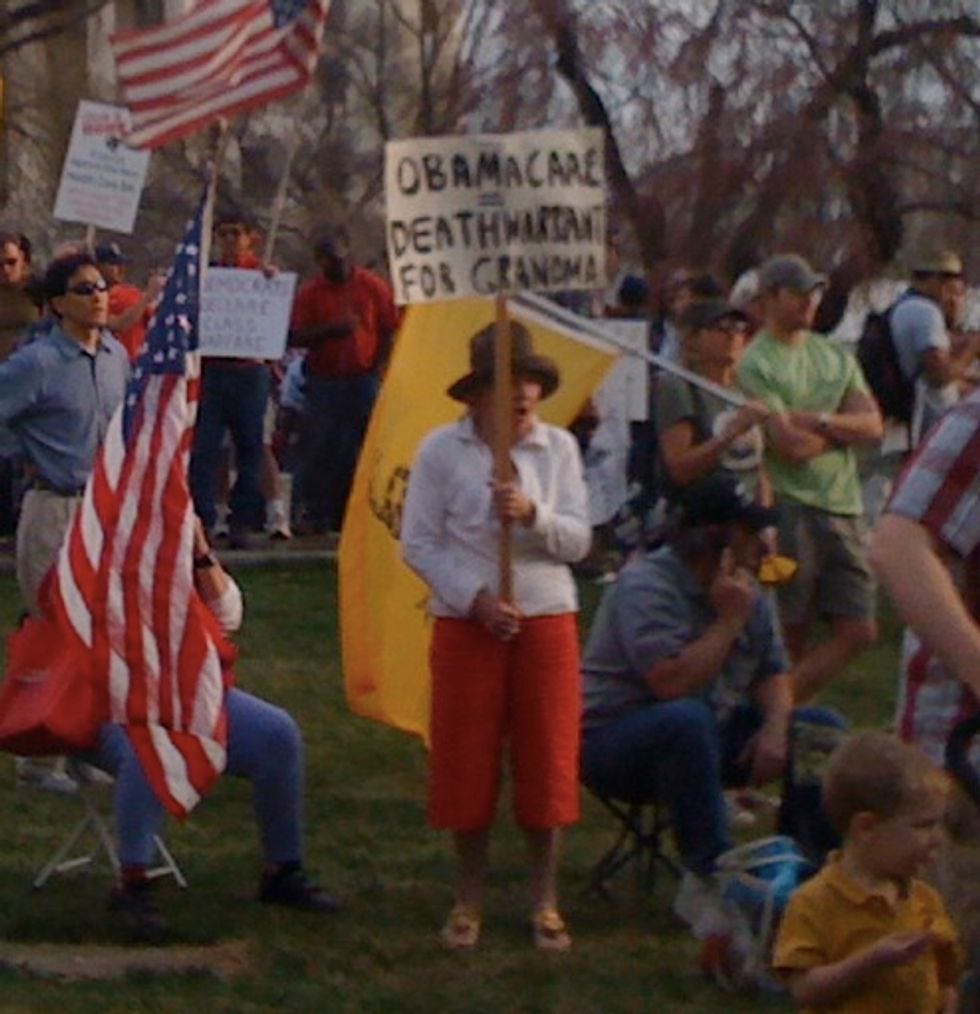 No one should be scared about this health care bill, except for this elderly lady, who thinks the government will show up to her door Monday morning and murder her. Sucks to be her, because she's right! READ THE BILL.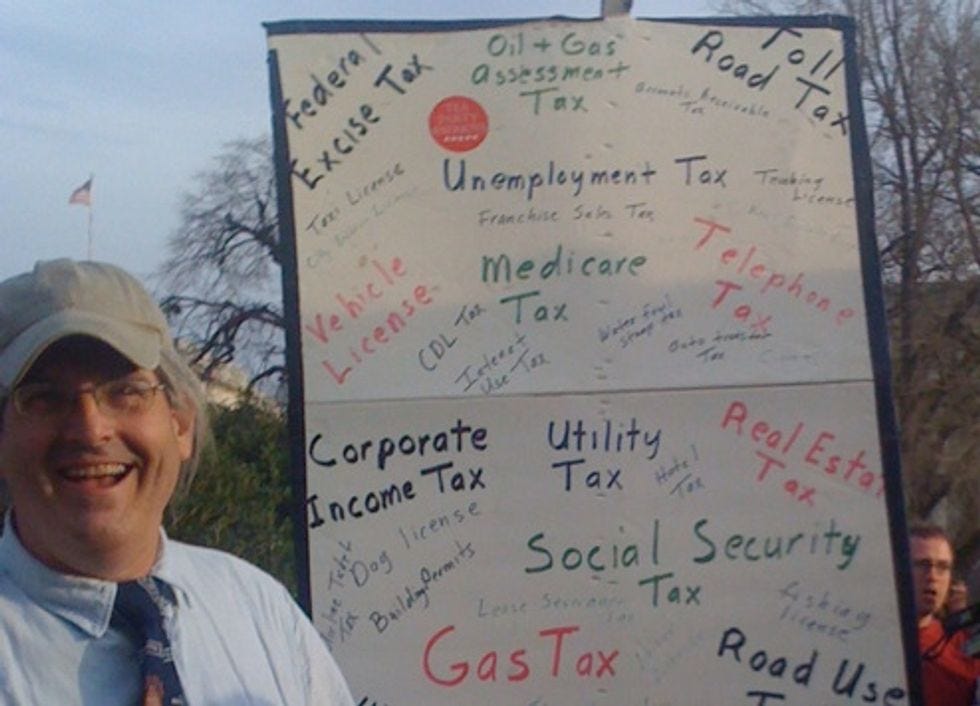 He knows of all the taxes! Study this one a bit, you'll find all sorts of evil taxes unrelated to health care. "Telephone Tax," that's a biggie. We should pay for telecom infrastructure with Jeebus' love. Will the MSM ever acknowledge this?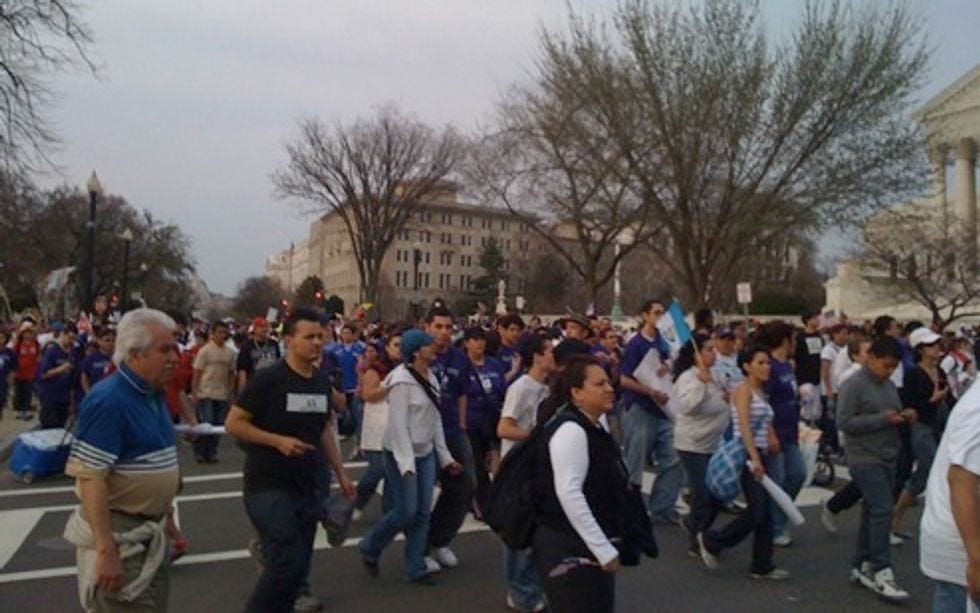 Oh, right, a mere 200,000 Mexicans also held a protest today, for Amnesty. Thehopewas that we'd show up just in time for the Teabagger-Mexican clash, but even Teabaggers can tell when they're outnumbered. ANOTHER DAY, MINORITY GROUP!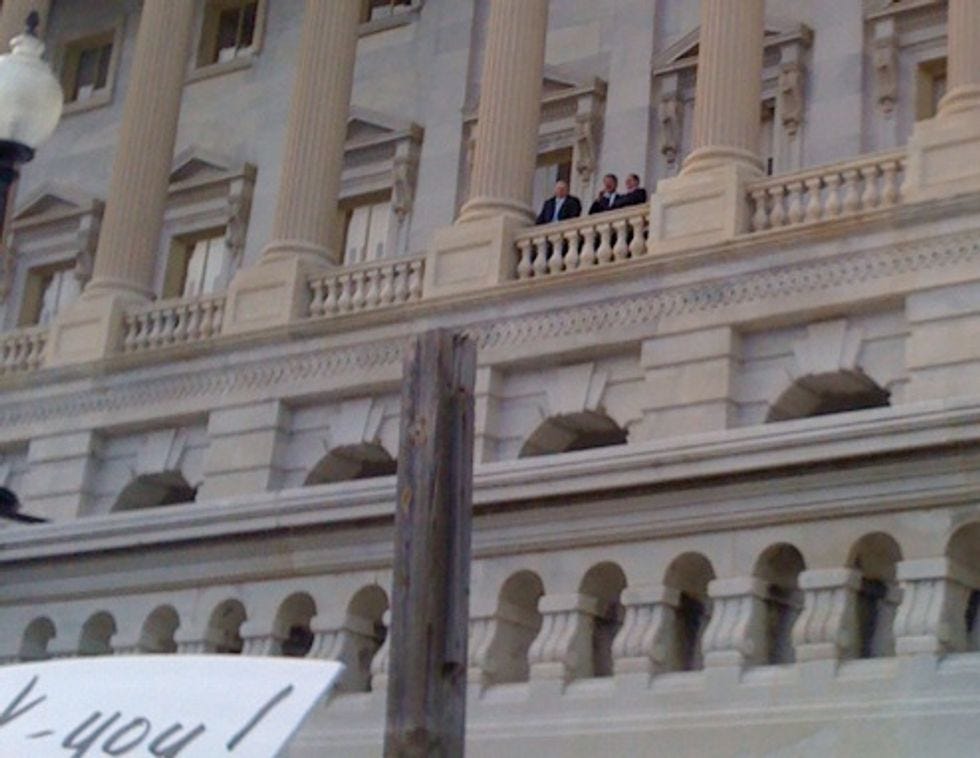 God, these congressmen are assholes. They were just up there on their beautiful neoclassical palace's sweeping balcony, smoking cigars, pointing at people.
Some folks in this town have got it made.