Discover more from Wonkette
Wonkette is filthy, hilarious, liberal news. YOU CAN HANDLE THE TRUTH!
Over 18,000 subscribers
A Children's Treasury Of 'Joe Wilson Tries Out Honest Labor' Photos
 
South Carolina Congressman Joe "You LIE!" Wilson is currently riding around his district in a big fancy bus, surprising local proles by showing up at their work places and pretending like he gives a fuck about what they do all day. His road trip is officially called the "Joe Means Jobs" tour, which is Wilsonian for "vote for me and I'll reward you with a bowl of this gruel, made from sun dried-palmetto bugs and the teardrops of impoverished families." Let's see where Wilson has experimented with performing real work for a change, shall we?
This is Wilson's official rock star-style bus full of pro-job attitude. Hopefully it has air conditioning, because heat can wither even the heartiest Protestant work ethic: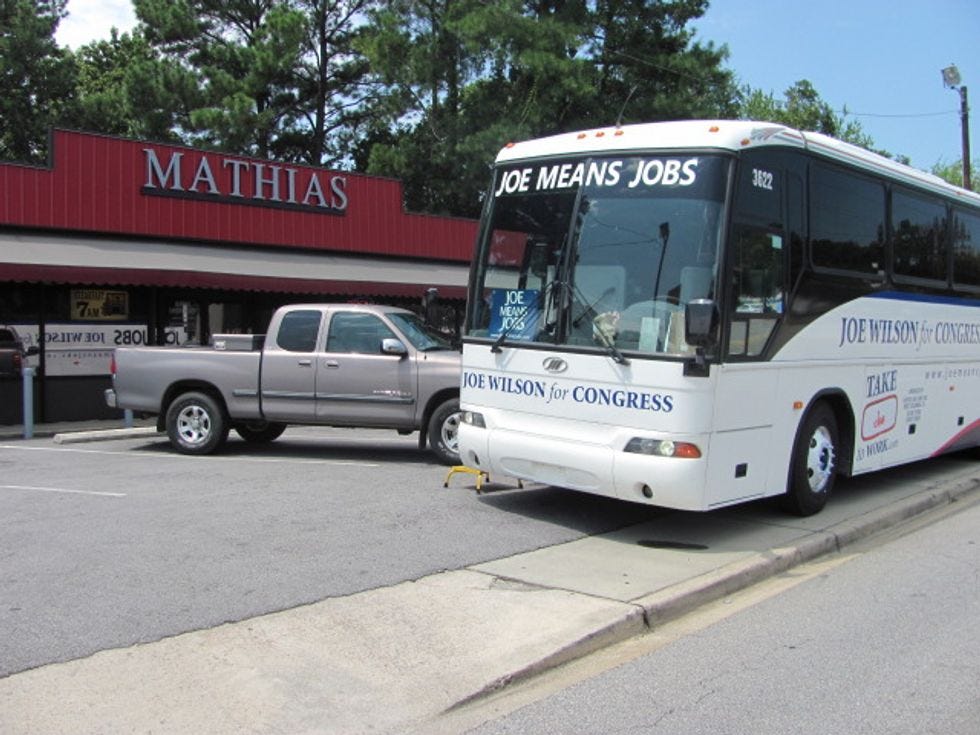 Notice that Wilson decorated his own bus without accepting any government assistance. Learn by example, folks:
Wilson served barbecue to constituents to help them store up fat and gristle in their arteries in preparation for the coming winter: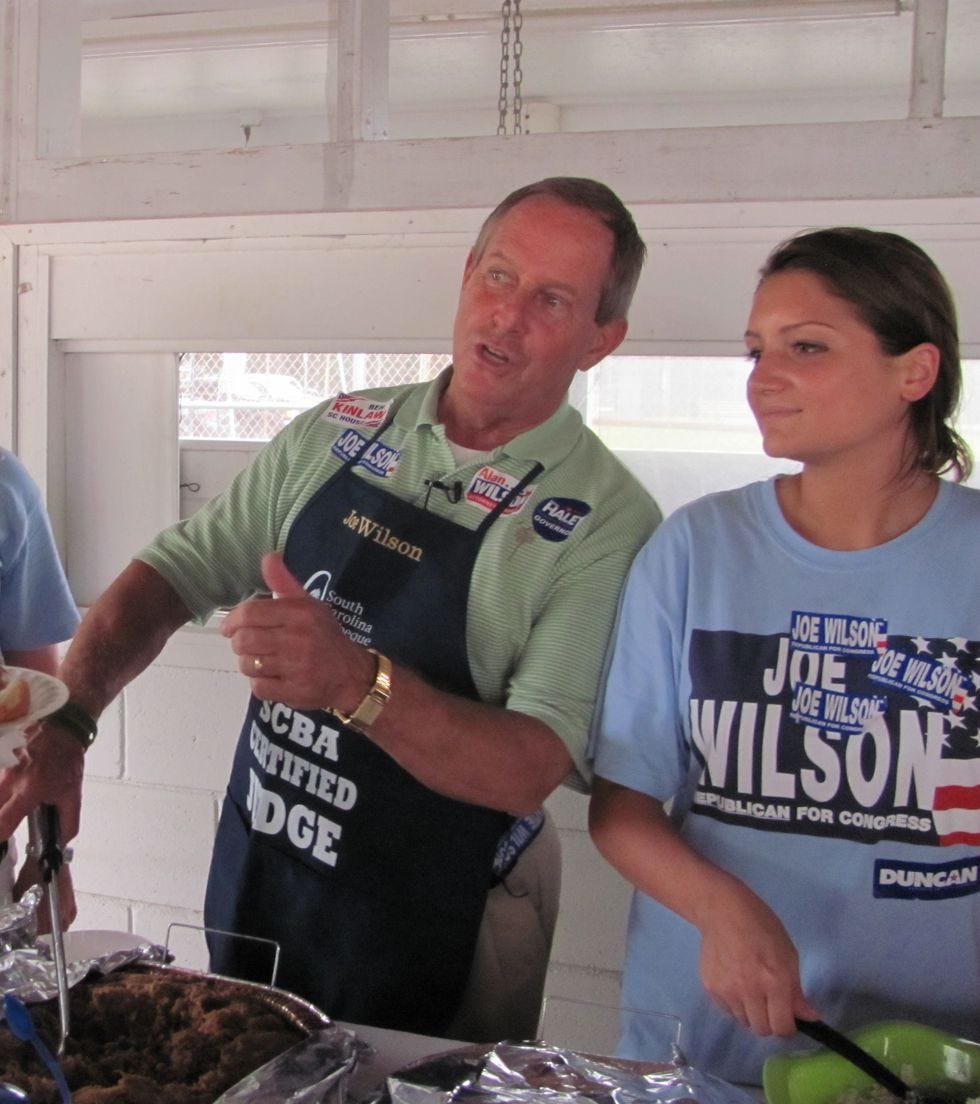 While visiting a hospital in his district, Wilson asked this man if he could try on his chef's hat. When the man said no, he was punished with a 45-minute speech on ObamaCare's failures: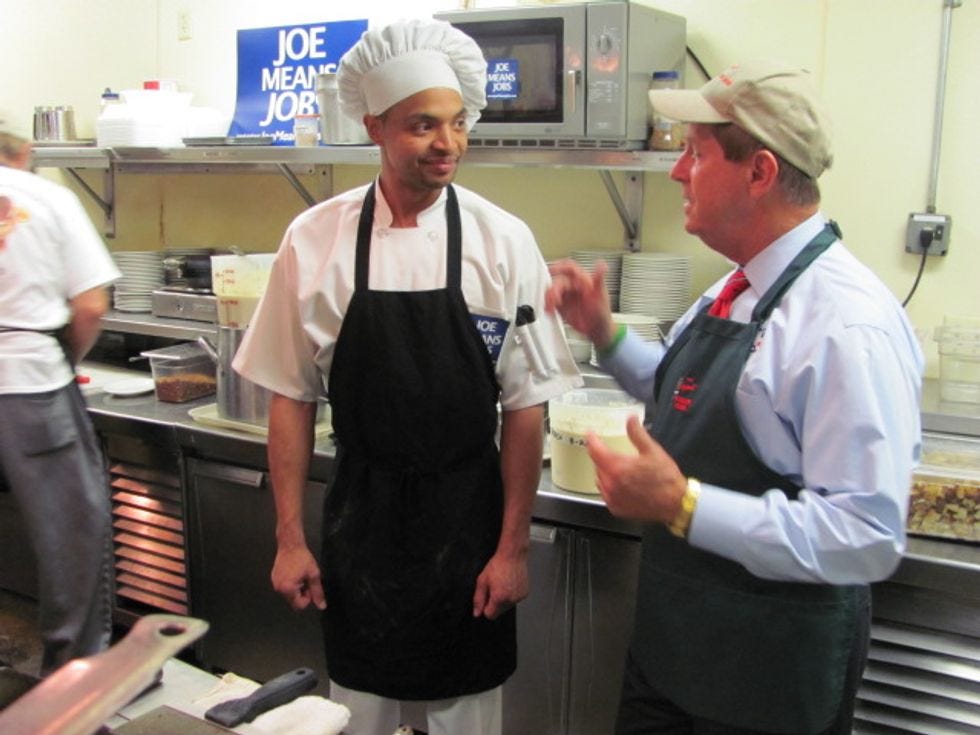 At an auto body shop, Wilson did something with a car (video NSFW -- weird noises):
At a steel plant, Wilson dipped some steel in some steel-dippin' sauce, then sat in a lawn chair and watched it dry. He told the workers that cap and trade would "put a cap in your job's ass, if you feel me."
At Mooneyhan's Auto, Wilson talked to a reporter (neglecting his own Congressman job duties would destroy America) and then performed a break inspection. "Joe said he's changed several tires," says his blog, "but never an impact wrench (the thing that makes that cool noise, you'll know it when you hear it, just watch a NASCAR race)." Yeah, you know it -- that sound: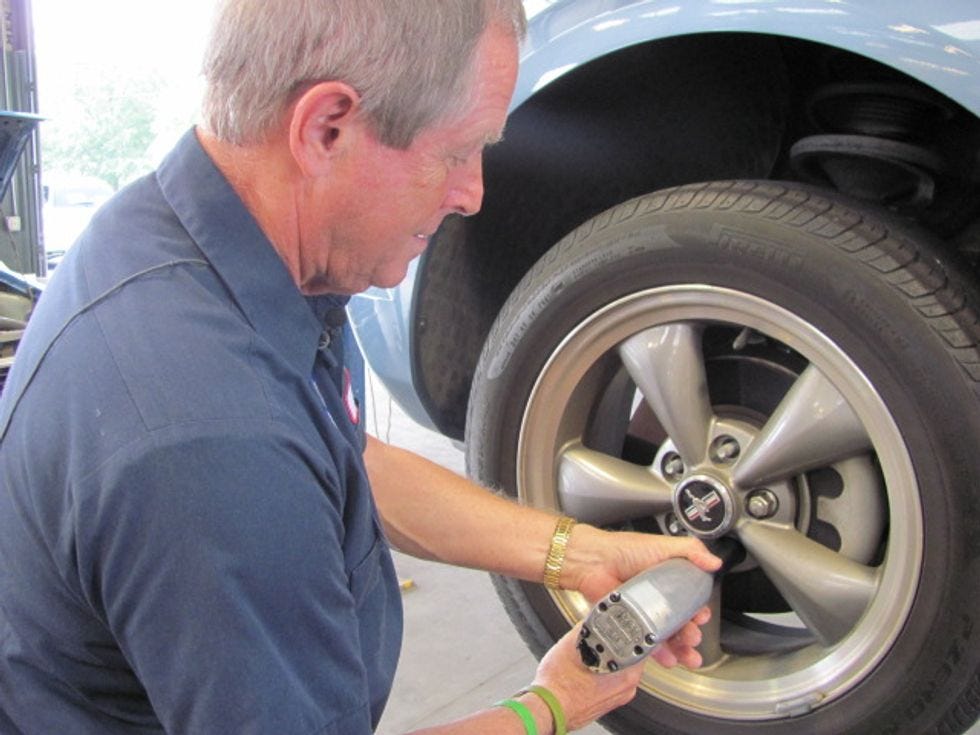 Fruit-touching is one of America's fastest-growing professions. Wilson explores this exciting new field: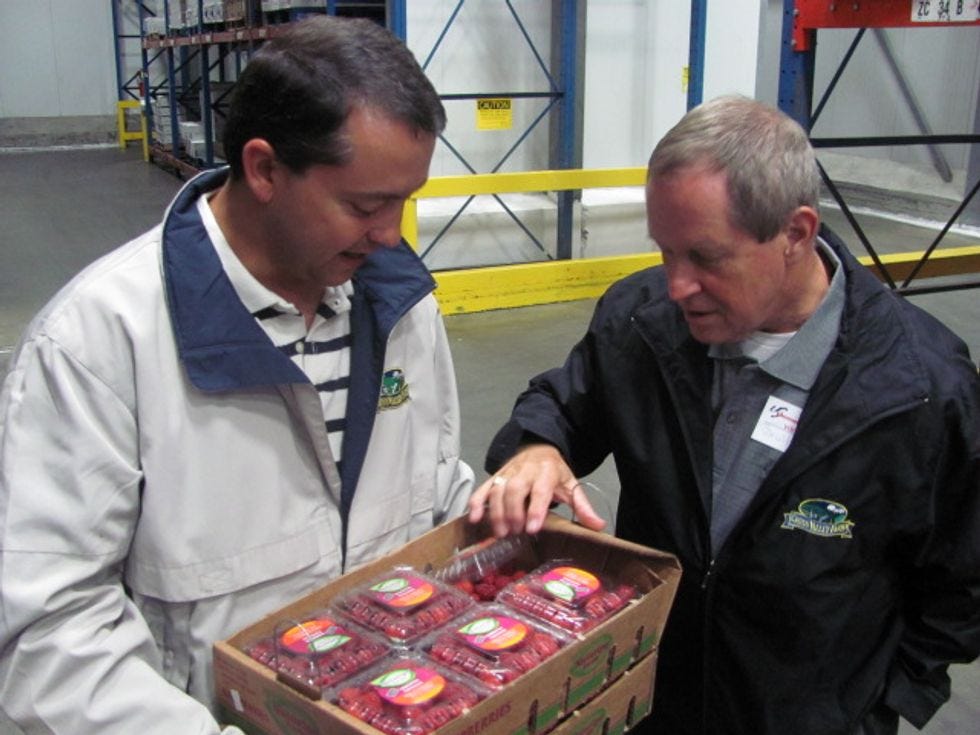 This dog was dead until Wilson touched it with his blessed, berry-scented hands. The dog woke up, stood tall and proud once again, and later went home with its family, very much alive: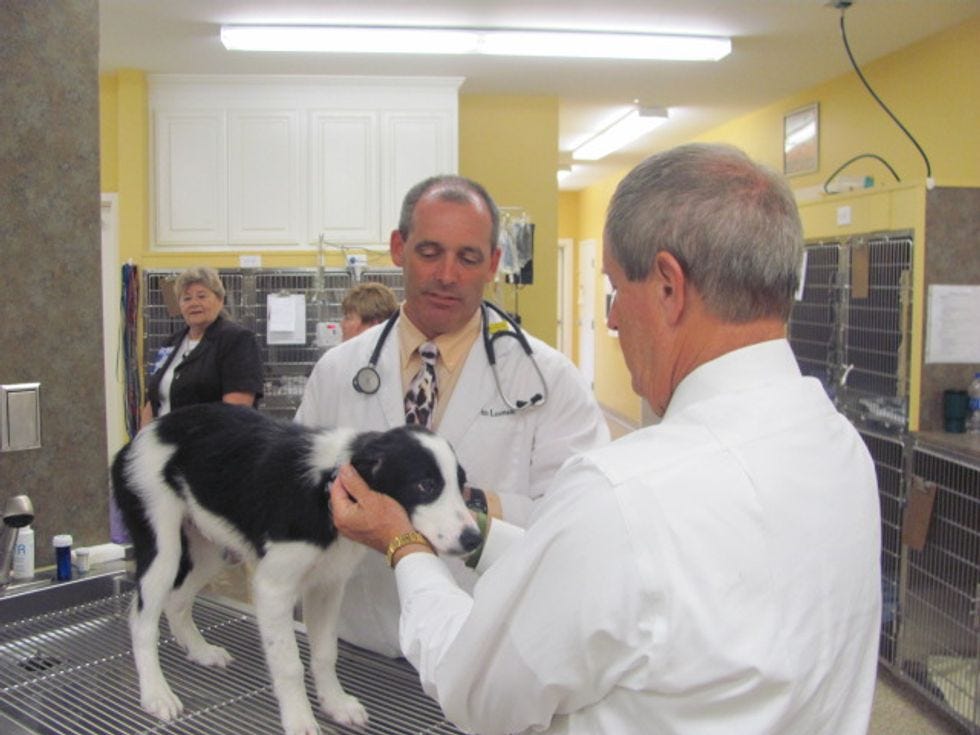 That lady standing behind the dog's bum is like, "whoah, I just saw a miracle!"
At a barbecue restaurant, Wilson poured yellow goo on some organs for people to eat/get stomach cancer with:
Along with this picture comes a special aside:
Joe loves chicken livers so much, would you believe he shared some with the lovely Roxanne Wilson while he proposed to her. (Folks, we just can't make this stuff up, chances are he might be the only member of Congress who was chowing down on chicken livers while doing something so important as a marraige proposal.)
Wilson's "Journey to the End of the Jobs" adventure has only just begun, so your Wonkette will check back and see what other vocations our casually blue-collar congressman tries out for a few minutes (MANICURIST please). What other colors of goo will he pour? What other kinds of miracles will he perform? And will anything he does even come close to producing a single job? Stay tuned. [ Joe Means Jobs Website ]