Discover more from Wonkette
Wonkette is filthy, hilarious, liberal news. YOU CAN HANDLE THE TRUTH!
Over 18,000 subscribers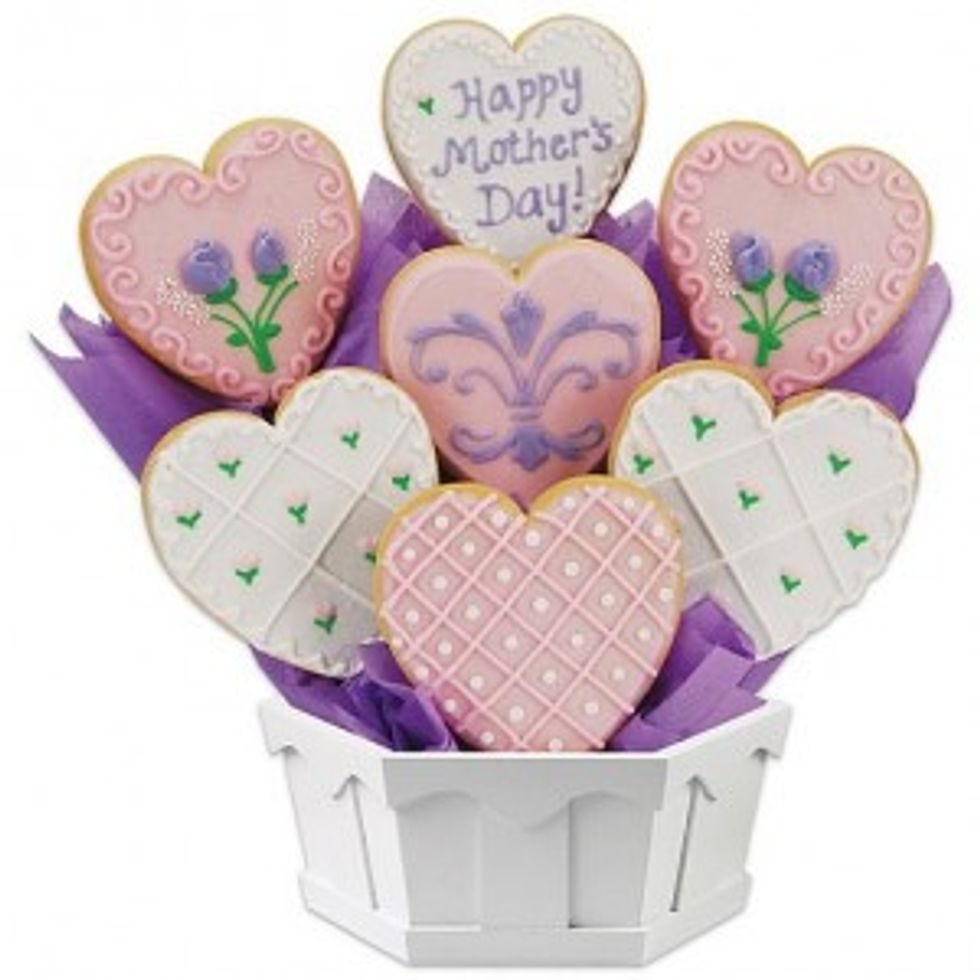 Mother's Day is Sunday, May 9 -- that's so soon! For all you procrastinators who haven't yet decided what to get the beloved babymakers in your lives, here's a handy-dandy gift guide. These items are all on sale at the exclusive online boutiques CafePress and ZazzleMart and are so much better than flowers, because, like our freedoms, they will never die. So grab your clicky-mouses and your credit cards, and let's start shopping!
If every mother in America had a pair of Sarah Palin prison slippers that they could stare at all day long and derive inspiration from, they might form a "mom army" and fight to get our country back: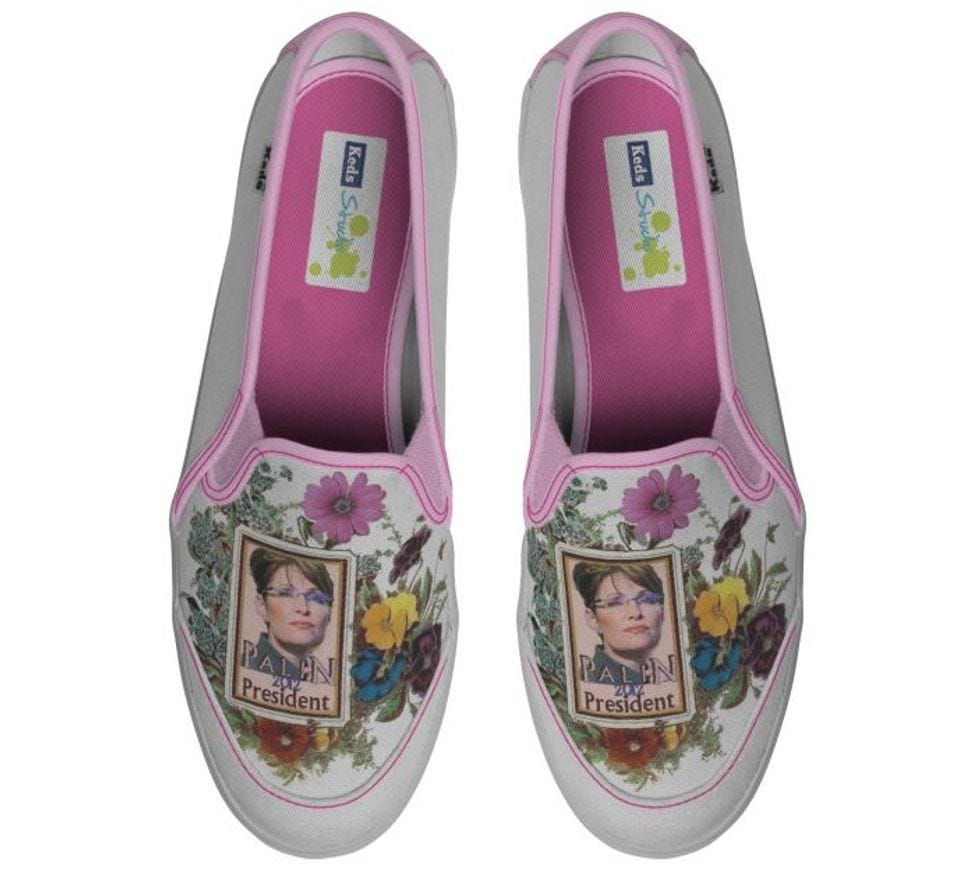 Texas Governor Rick Perry told Newsweek the other day that he wants our country back. And your mother wants Rick Perry! She just won't admit it. But Rick Perry doesn't want your mother, because he's gay. Look, Rick Perry shoes ! They're gay:
If your mom prefers to be less advertorial about her politics, then undergarments are a sensible option. How about a Joe Biden commemorative cuss word thong?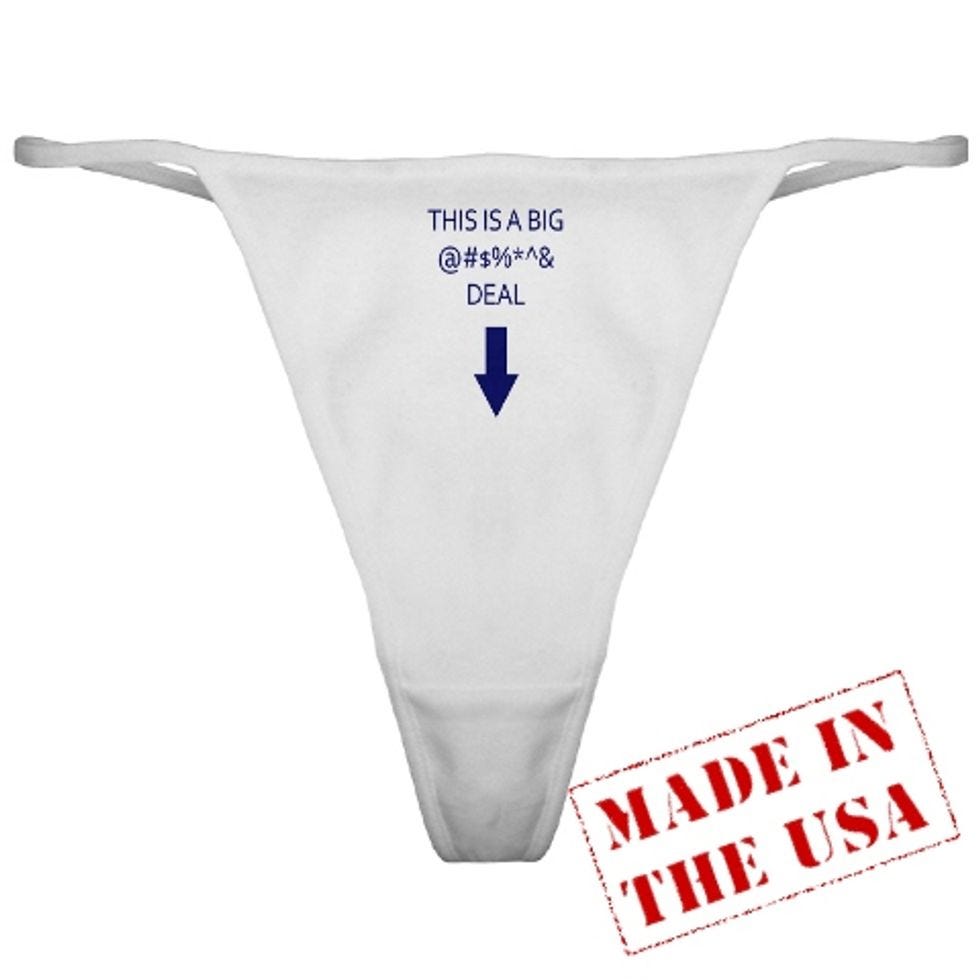 The downward-pointing arrow reiterates that you've never forgotten where you came from (unless your mom was like ours, and delivered you Cesarean-style). It also Bidenizes your mother's "special place," which Dad probably will not like, but mother almost certainly will.
Is your mom an elderly escapee of one of Obama's FEMA death camps? Then she needs death panel panties :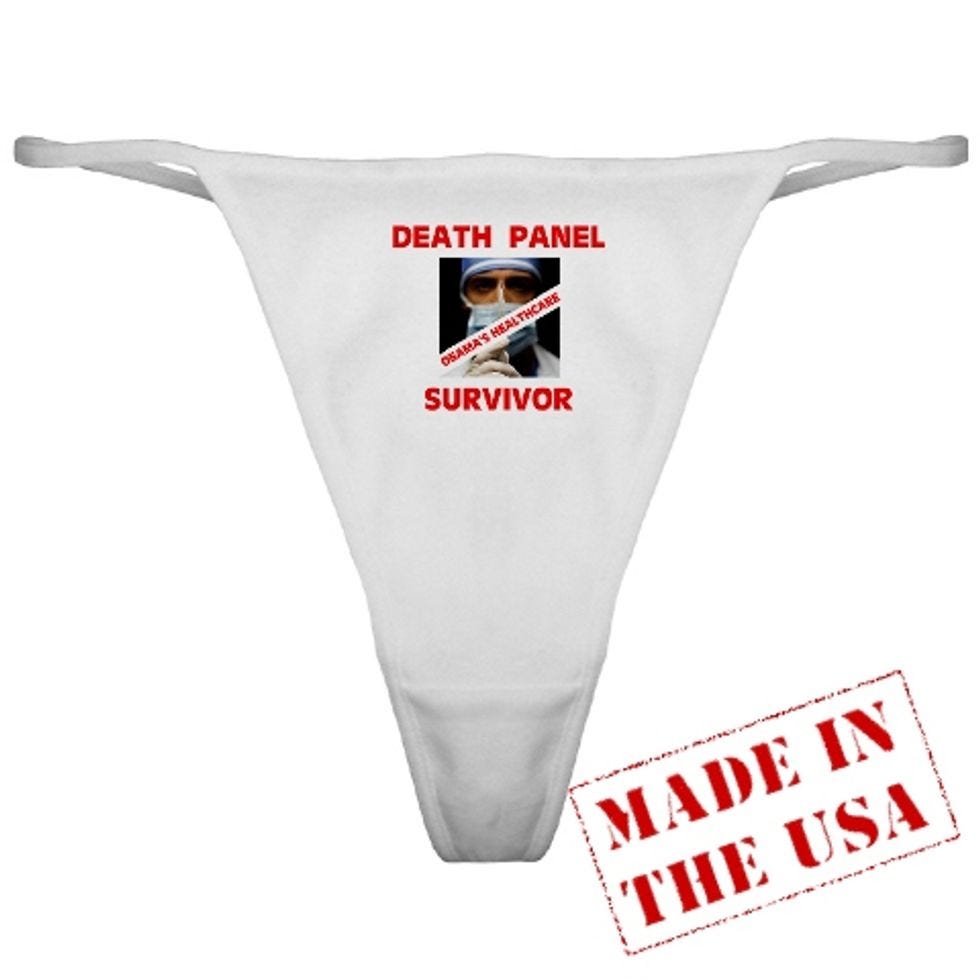 Every time she looks down and sees the picture of the doctor holding up the scalpel thingie, she'll celebrate freedom. How can that be bad?
 This thong is for welfare mothers: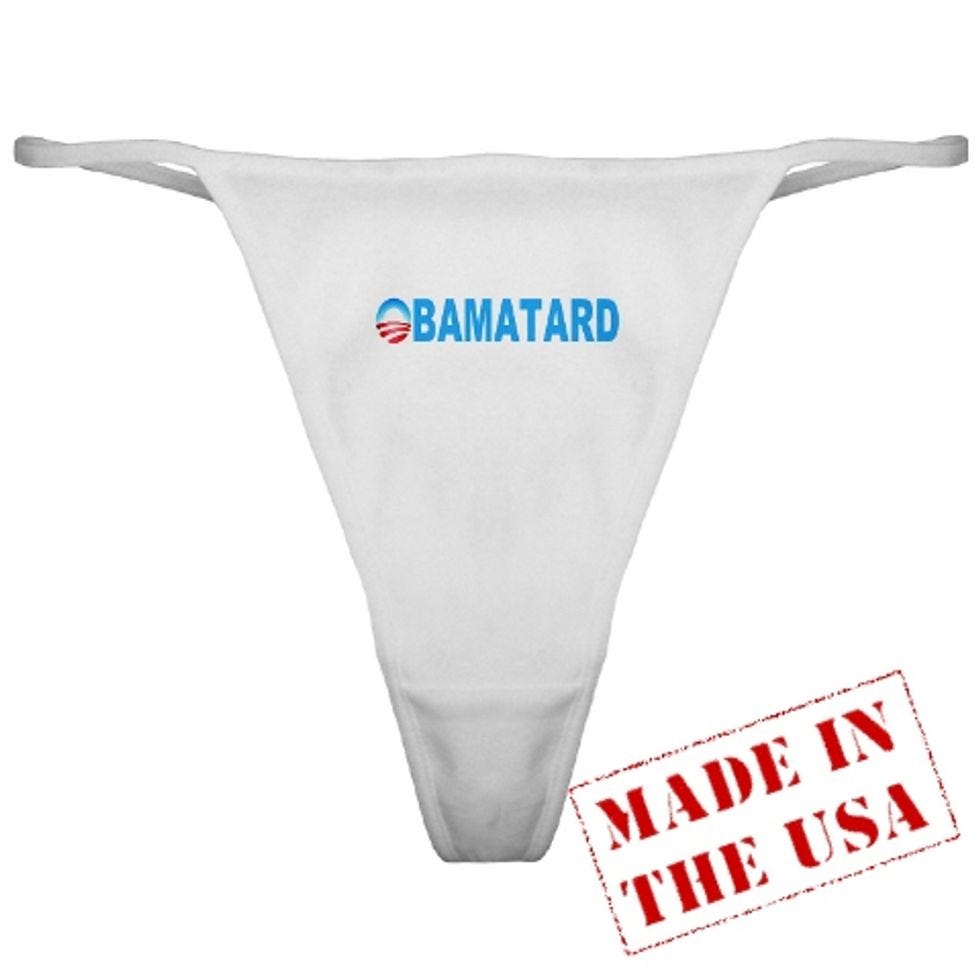 Does your mom refer to the nudists' senator, Scott Brown, as a "hunk" or a "dreamboat"? This thong lets her declare her crush in style and in secret (please don't tell your father, it would destroy him):
Unfortunately the Scott Brown thong refuses to stay on the wearer's body, for it must be free. But it does come with a patented "modesty arm" attachment, so Mom can cover herself up.
OK, enough with the thongs already. Before Naked Nopants came along, America's moms dreamed about being romanced by Rahm Emanuel — The Politico's Sexiest Man Alive 2009, and an original Chippendale's dancer. These days Rahm's too busy running for governor of Chicago to give your mom a thrill, but this furry snuggle creature can make a good fill-in on those cold and lonely nights (assuming Dad's left the picture somehow, or they sleep in separate rooms because of his Republican "proclivities"):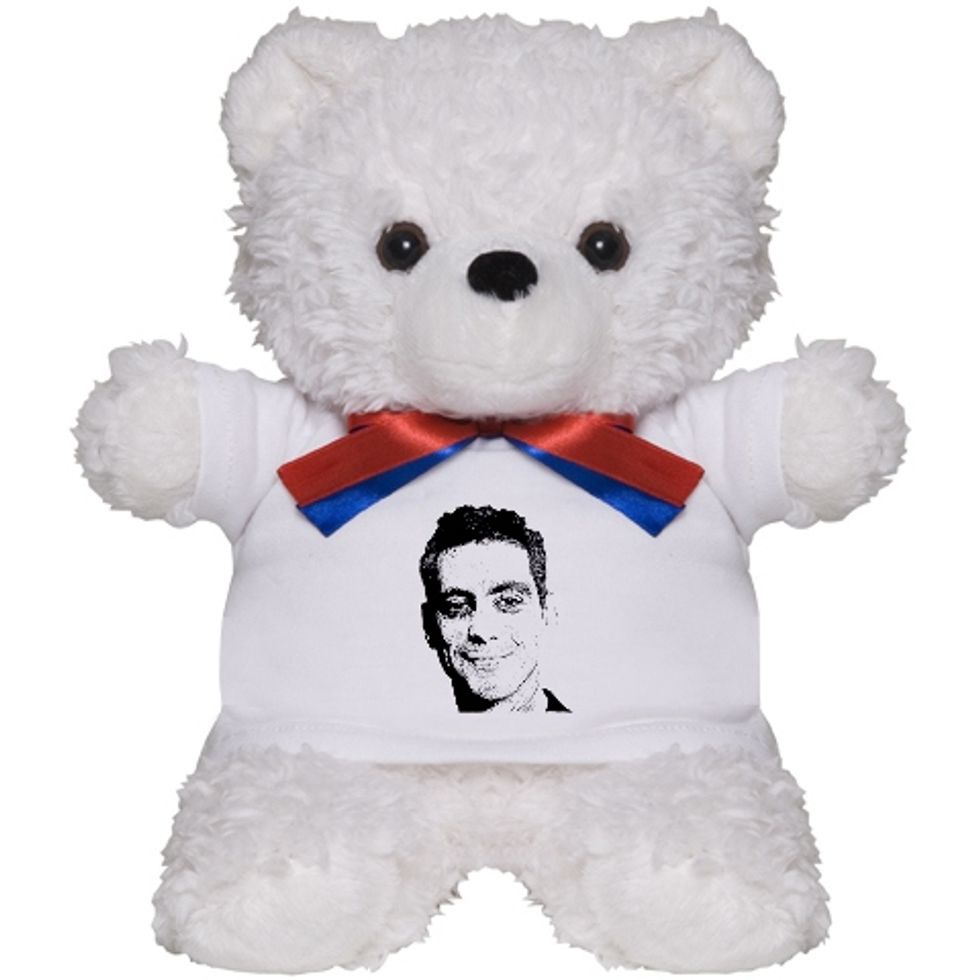 If your mom's athletic and supports the newly formed Florida Oranges Party, she'll love the Charlie Crist skateboard :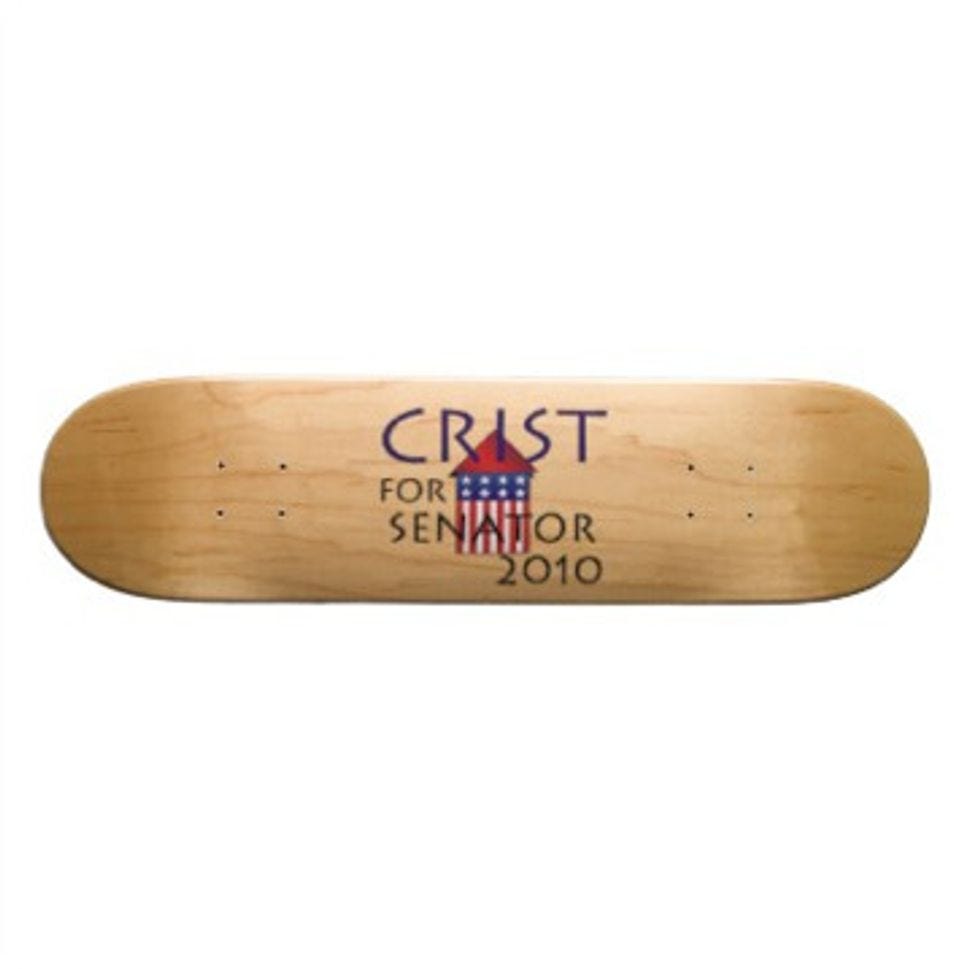 Who's your momma? And who's John Galt? Help Mom keep everyone straight about these matters with an American exceptionalism tee , which will flatter her ideological framework and also warm her heart:
Don't let Mom write her Tea Party manifestos on that boring ol' plain-ruled paper: Be a good kid and get her some "American custom letterhead" by Shepard Fairey protegee "BrazenHussy." (Unless you can somehow find her an actual, monster-sized arm-with-flag to occupy the entire Midwest with, then get her that instead.)
If your mom is always losing track of time, this Ron and Nancy Reagan Clock will help her stay the course: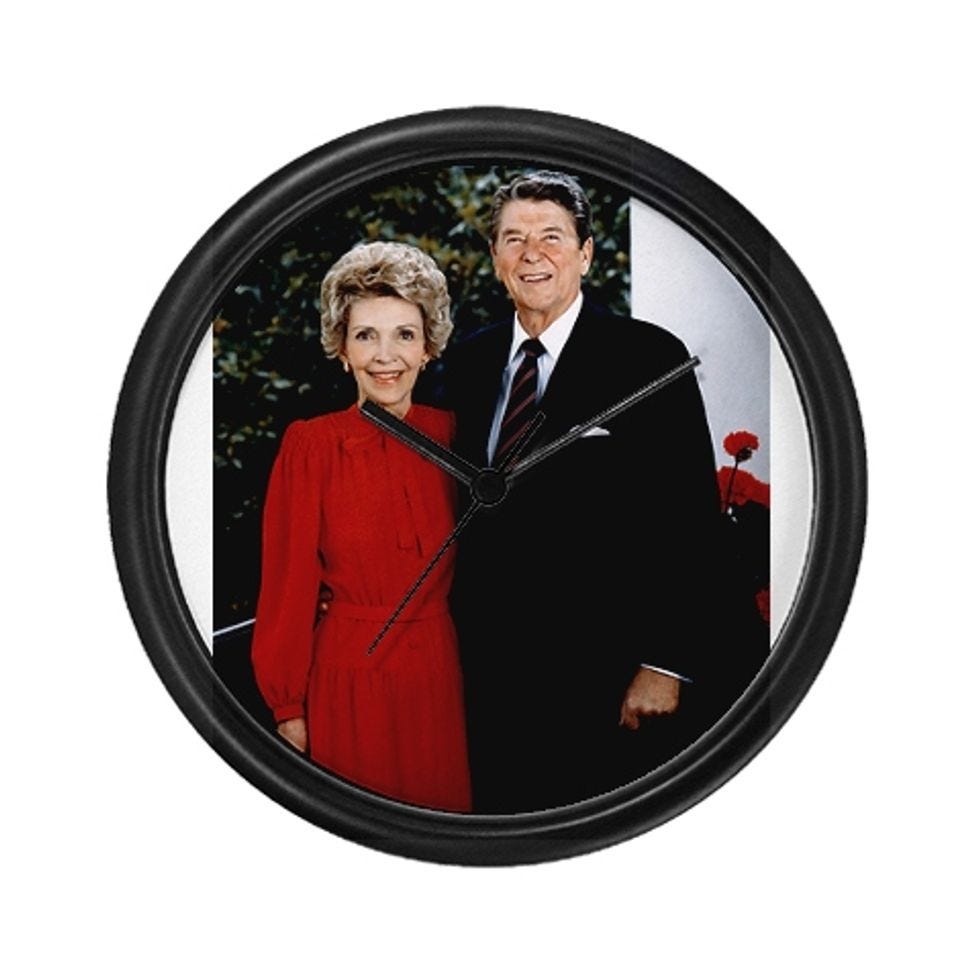 Well, that wraps up our shopping excursion. Hope you don't have to file bankruptcy after buying all these items! Just ask your dad for some money if you have to. Come on, it's for your mother , for crissakes.