Discover more from Wonkette
Wonkette is filthy, hilarious, liberal news. YOU CAN HANDLE THE TRUTH!
Over 18,000 subscribers
A Children's Treasury Of Wonkette Readers' 'Political Halloween Costumes'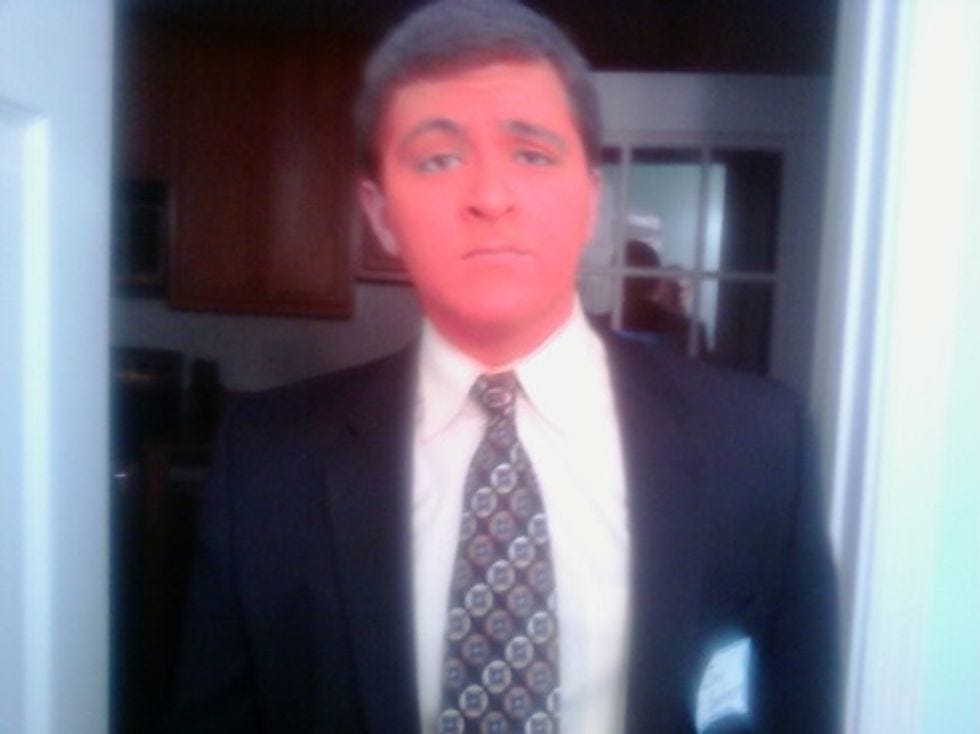 Oh look, we've finally written "this post." Thank you to all of the operatives who sent in sexy pictures of their vulgar pagan bacchanalia dress. Our favorite would have to be this one from "J.R.'s friend Ross," dressing up as ol' orange tar-lungs, John Boehner. MILLIONS MORE, below.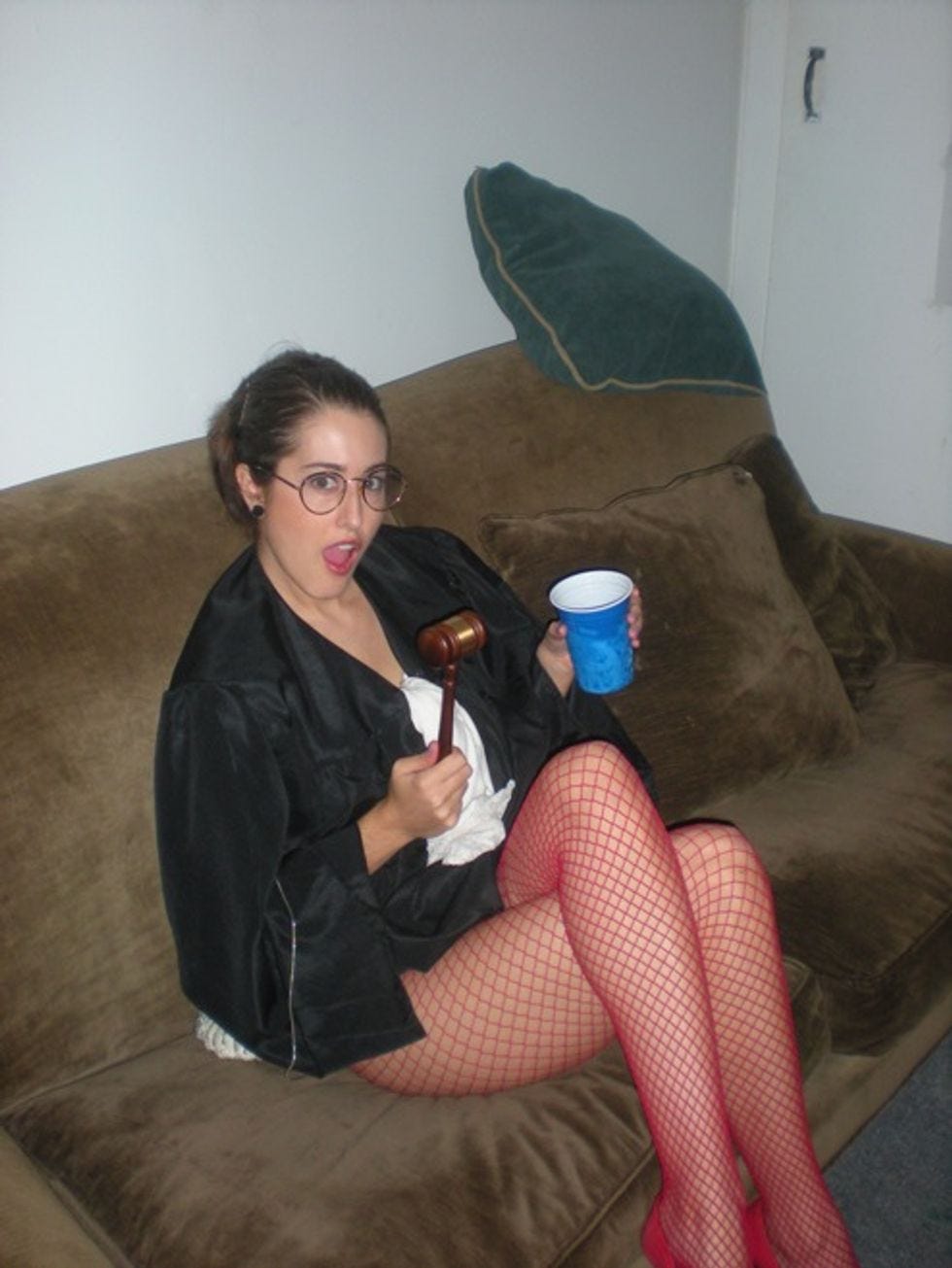 "Brooke H." went as "sexy Ruth Bader Ginsburg," as if to imply that a "sexy" before the name "Ruth Bader Ginsburg" isn't superfluous?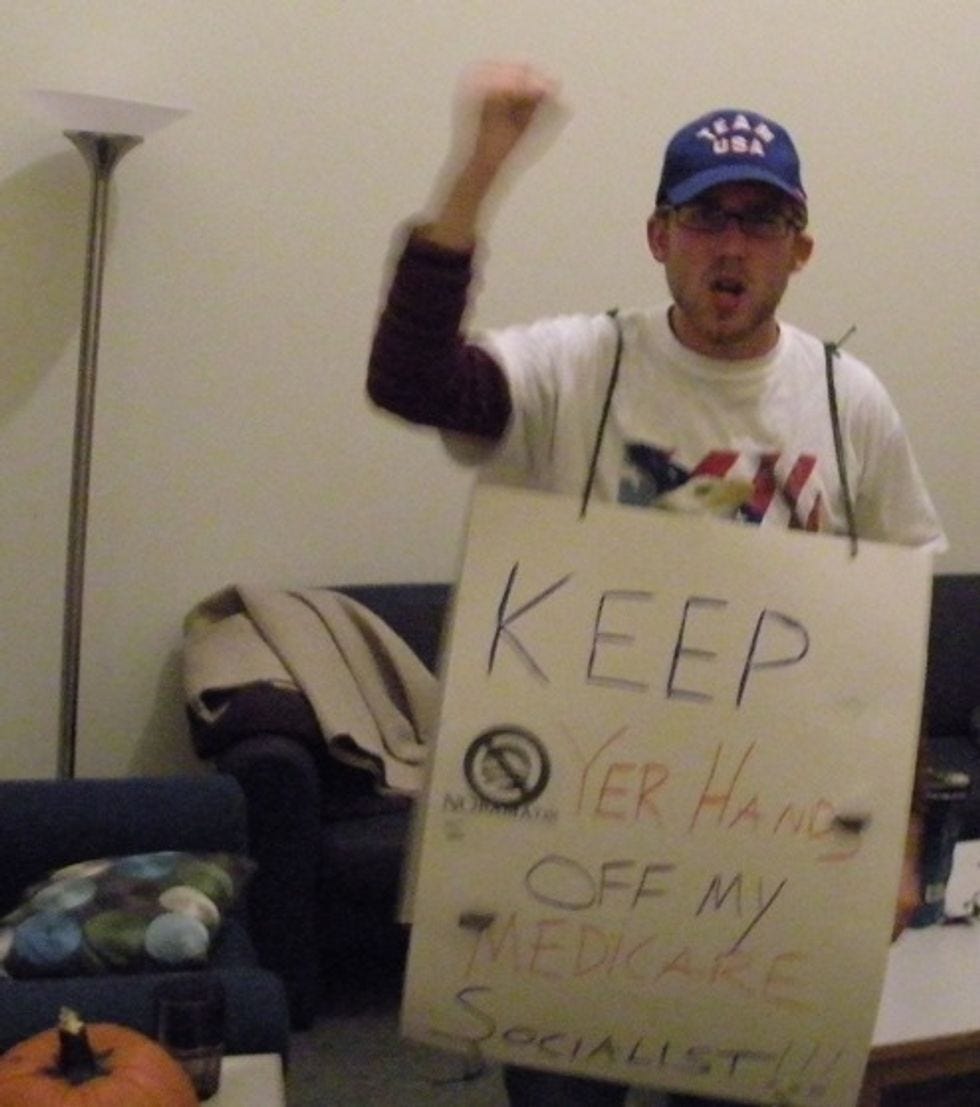 "Bryan K," like so many others, went as a common confused racist. Much like "Brooke H.," "Bryan K." needs to do a better job decorating his house.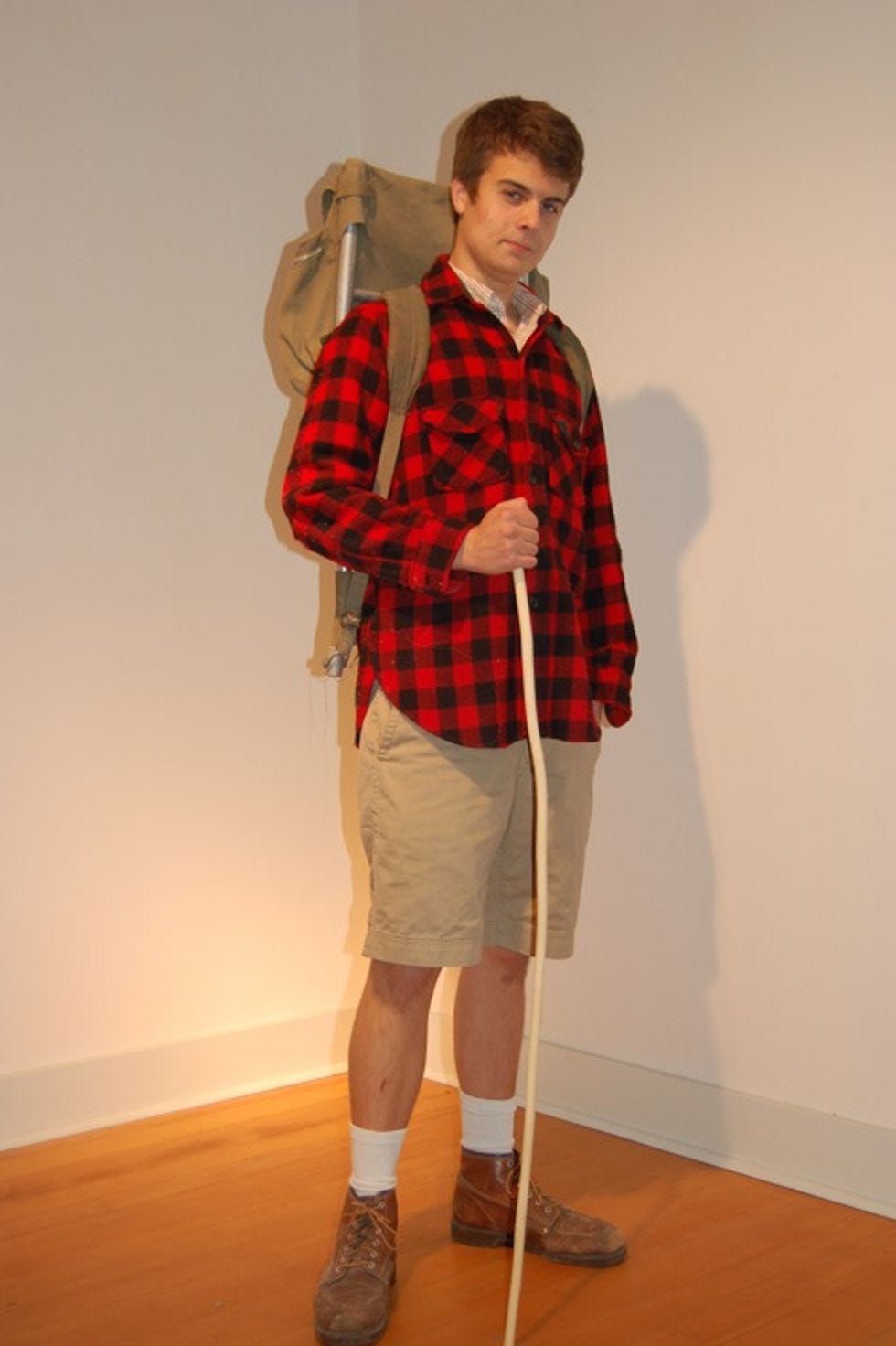 "Carl B." dressed as a lie that Mark Sanford once told.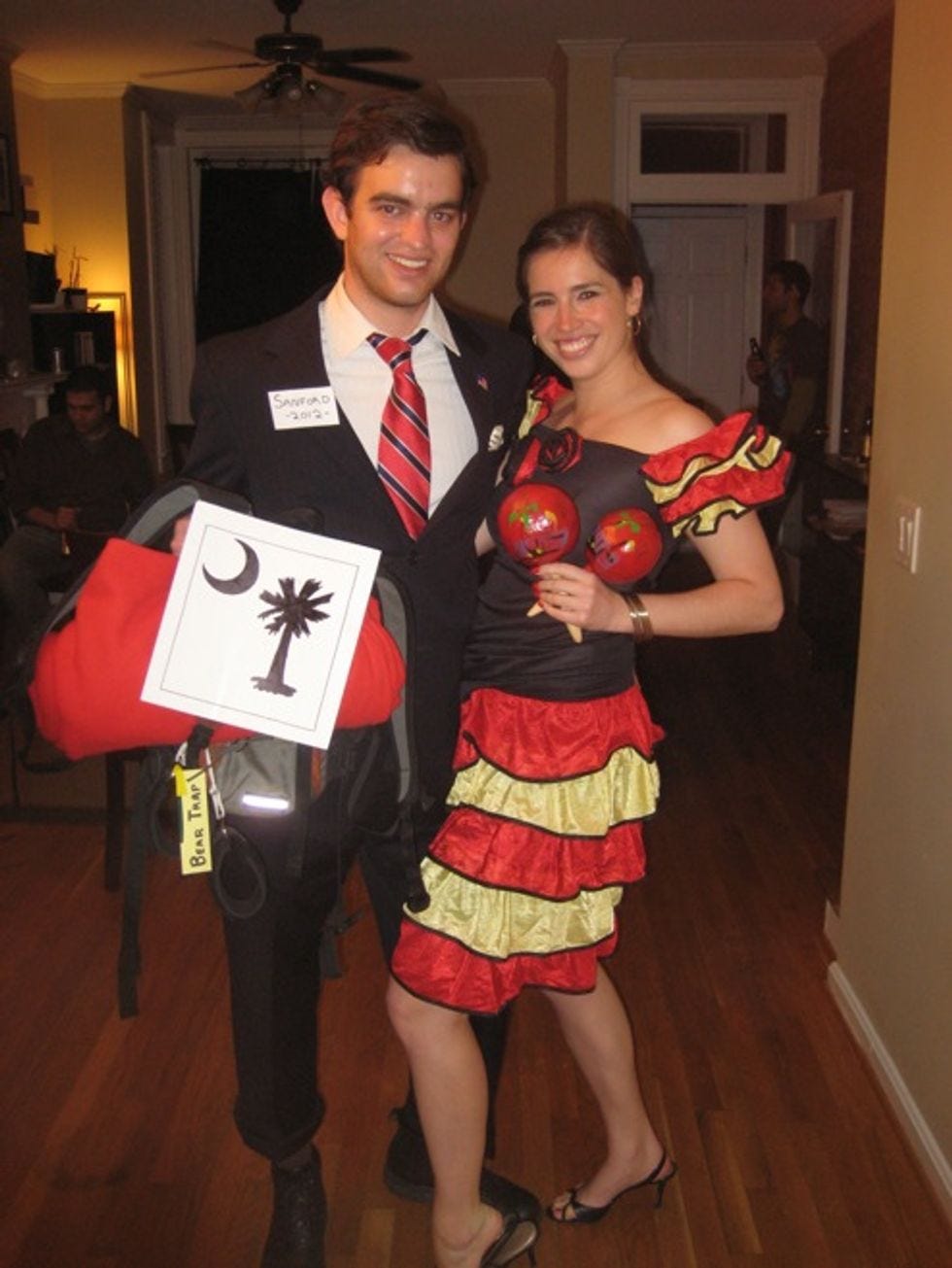 "Carolyn C." and her boyfriend did the "other" Mark Sanford costume, of the governor and his Argentinian Firecracker, who famously had sex together this year.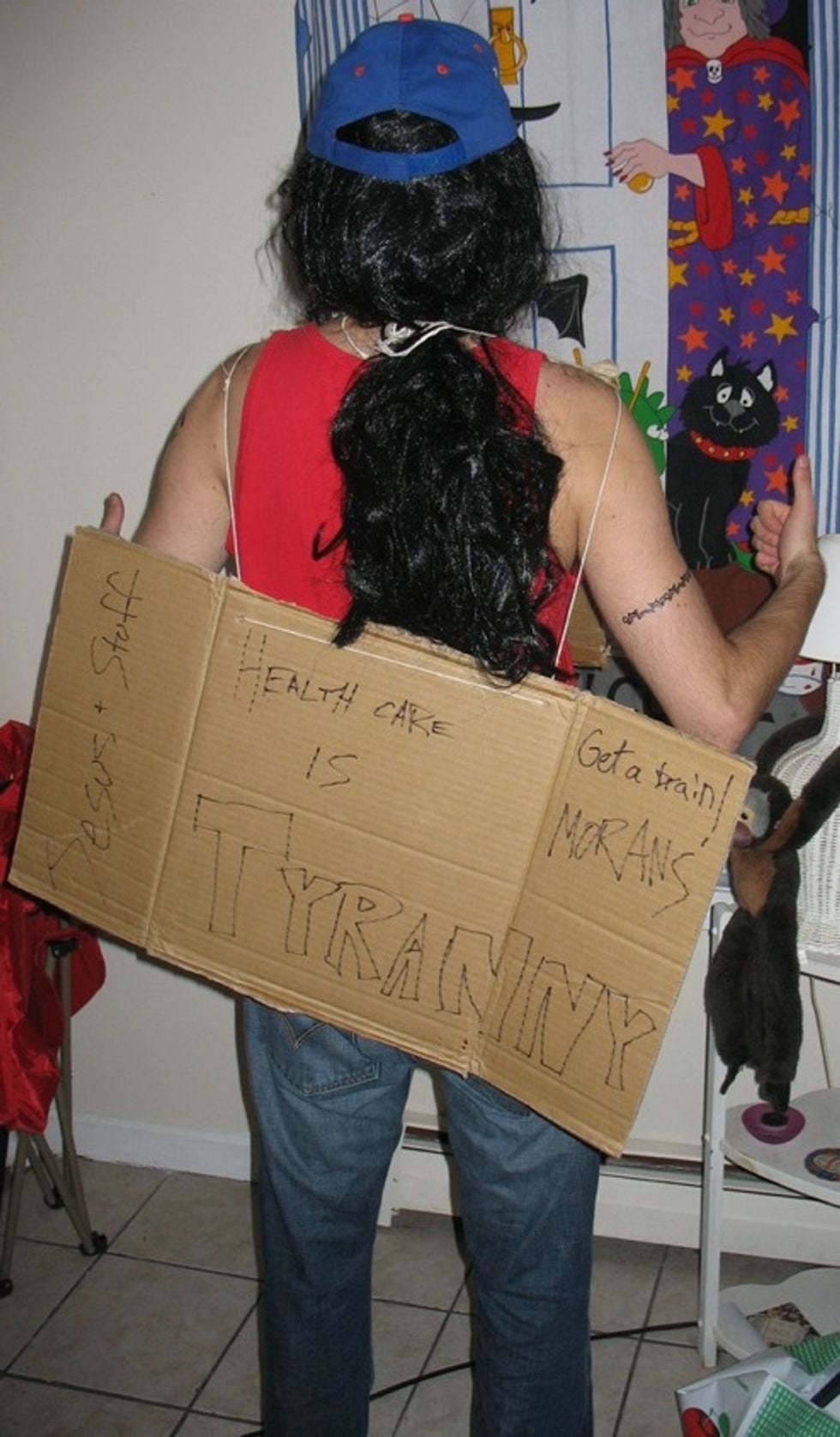 "Genevieve"'s boyfriend went as the fictional teabagger "Cletus," with lots of hair and a sign that includes the awesome phrase, "Jesus + stuff."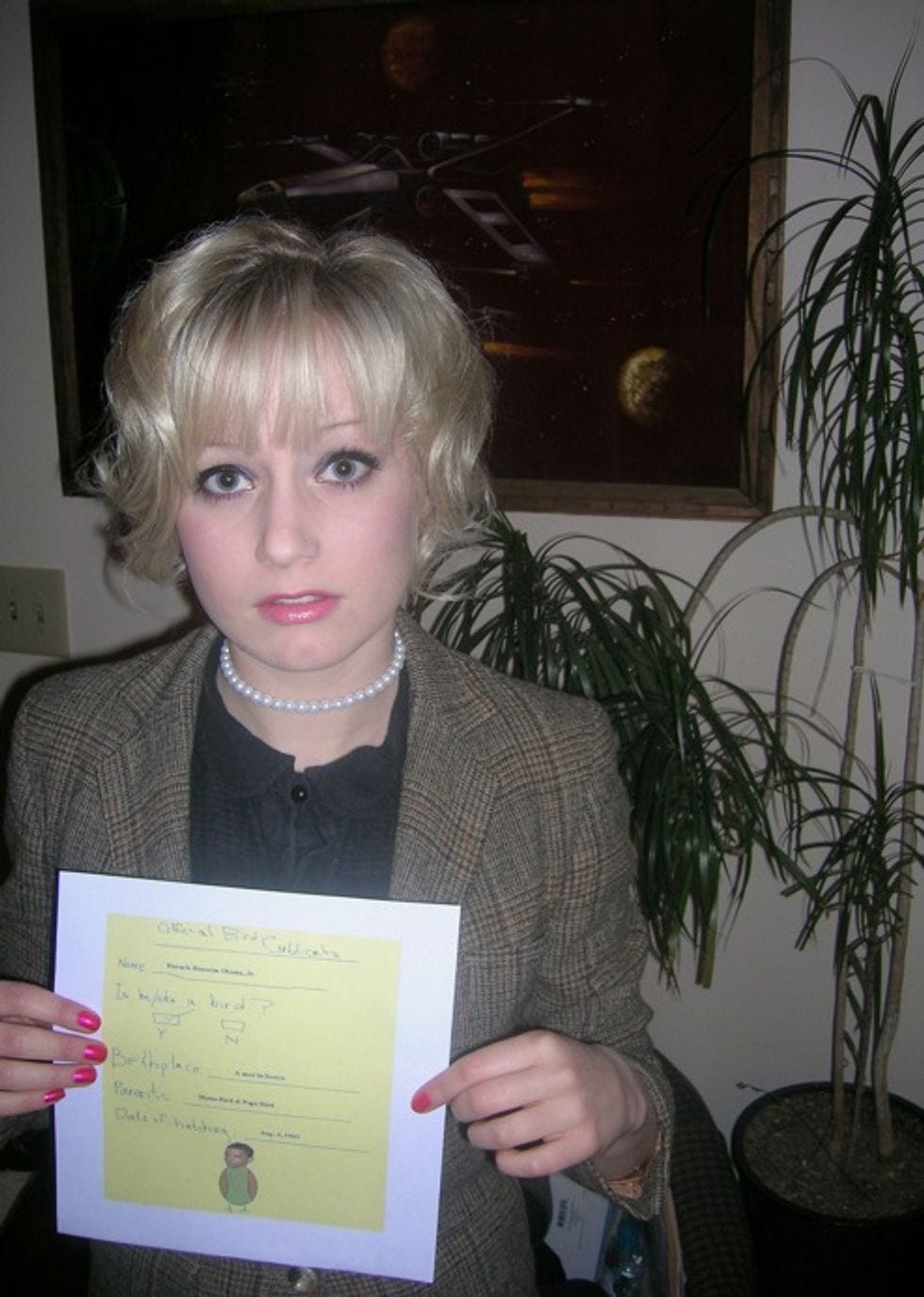 "Kelsey G." went as celebrated queen birther lawyer-dentist Orly Taitz, and even brought along Barack Obama's actual real-life bird certificate.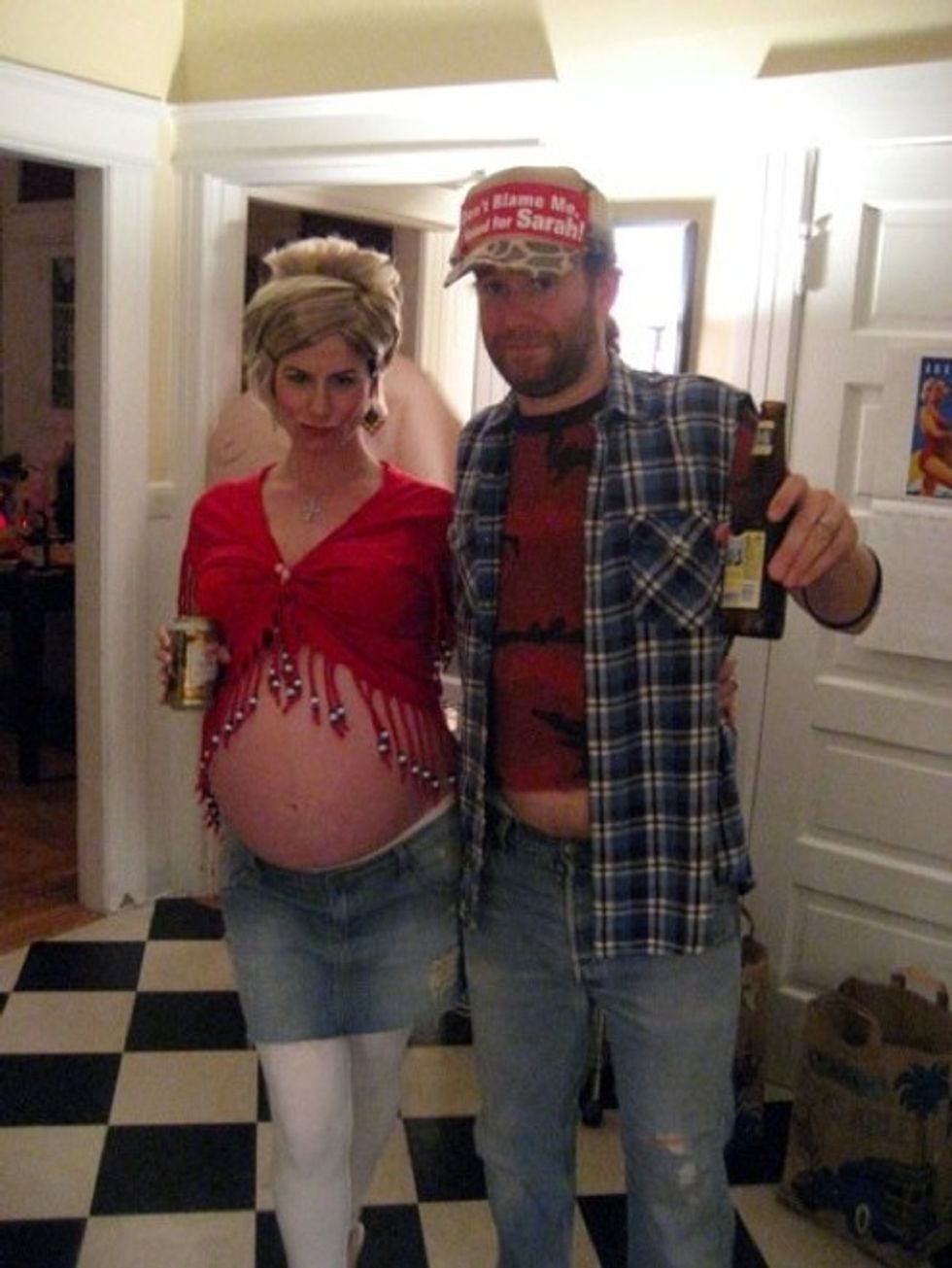 "Lee H." and his wife also went as racists! "Lee" adds, "my wife really is 8 1/2 months pregnant." Chug that High Life, pregnant wife lady!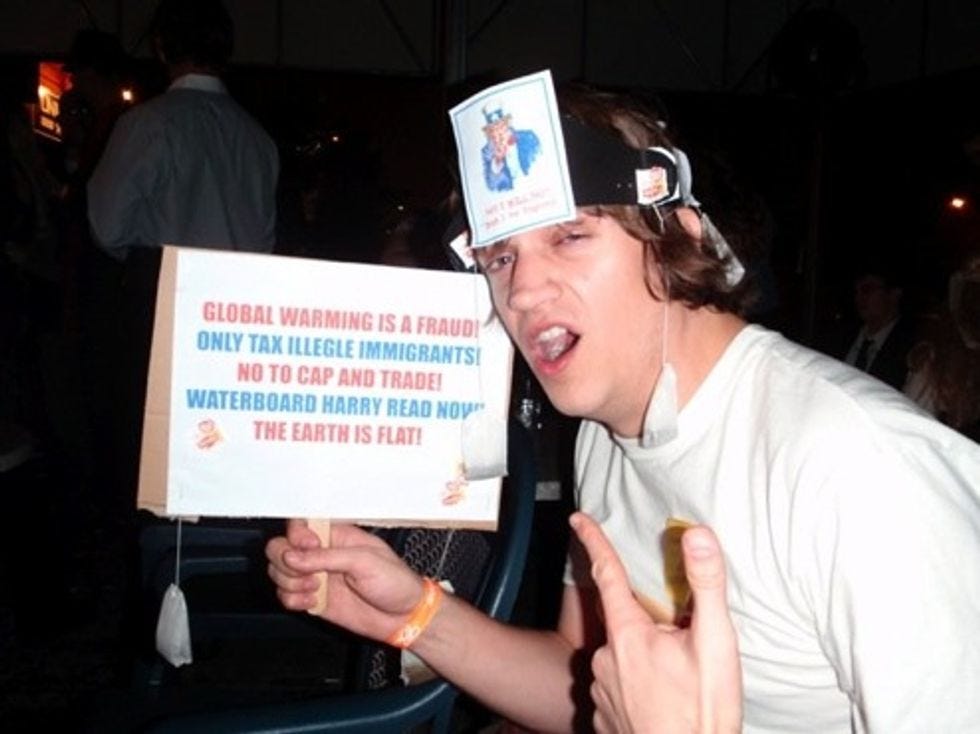 "Michael L." just went insane and looks to be having a great time.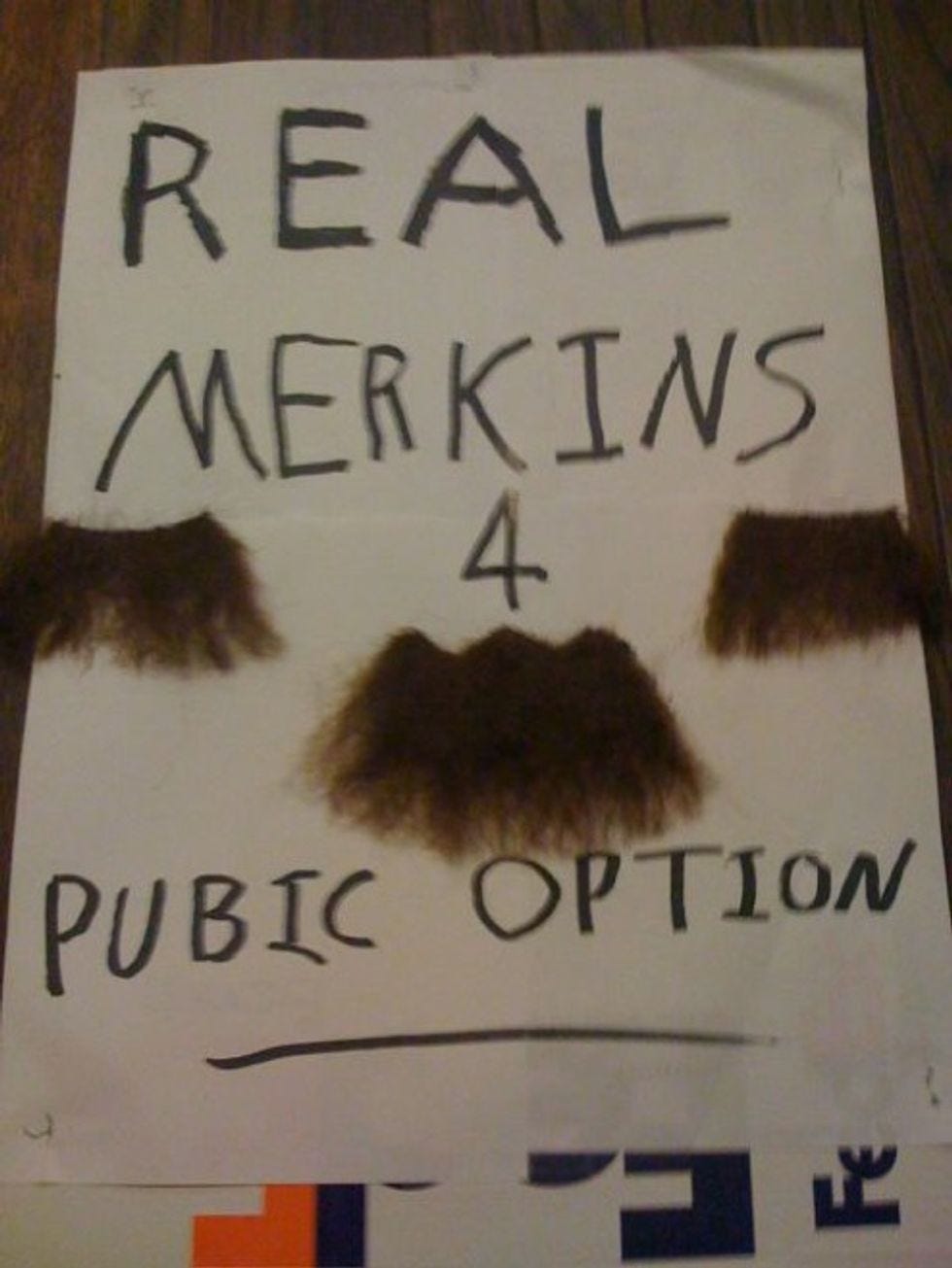 "Randy C." presumably carried around this sign, covered in his buddies' pubes.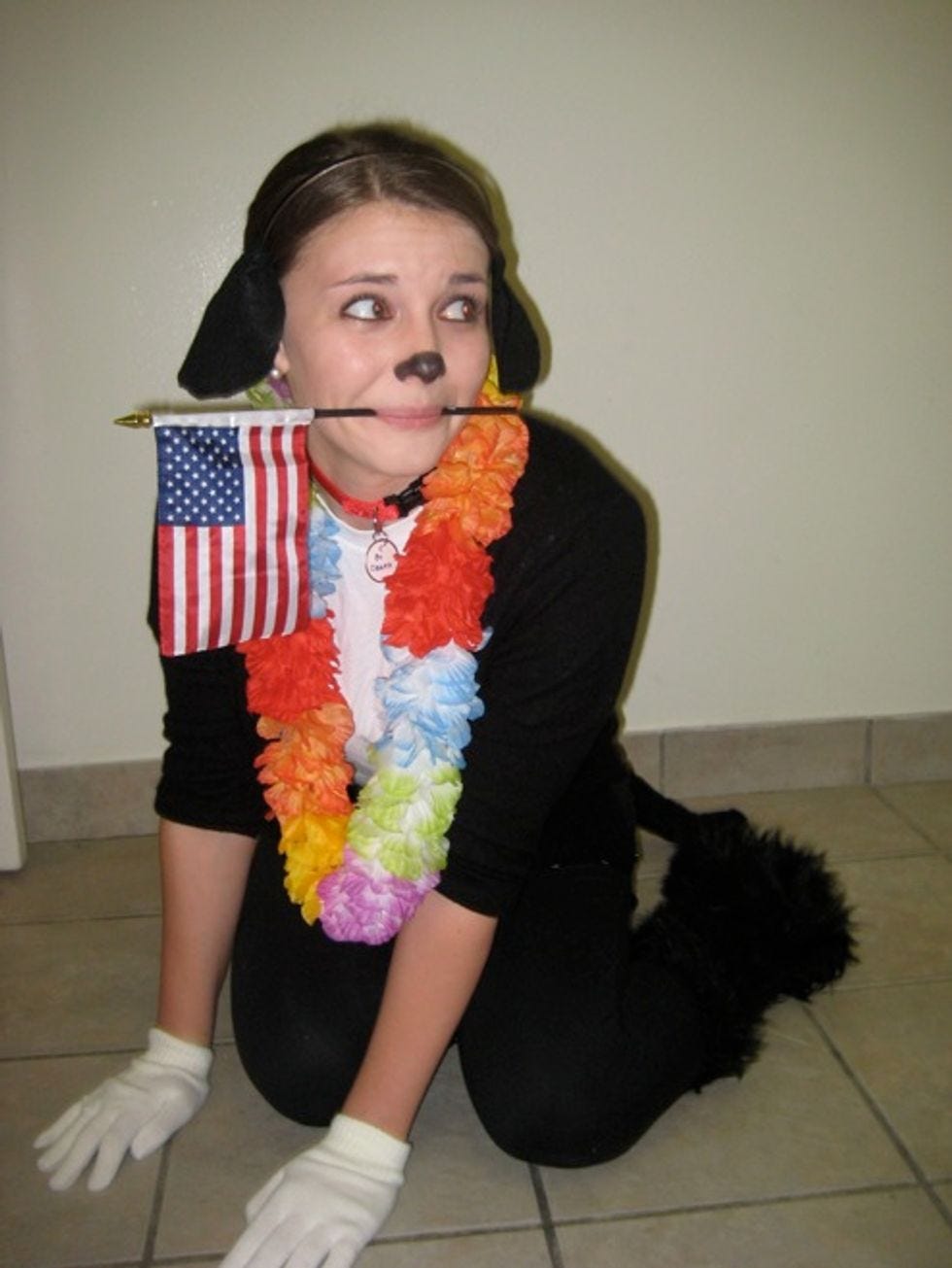 "Sara B." went as Bo, the Mexican water dog that Barack Obama stole from Ted Kennedy on his death bed.
Sorry if we forgot any!