Discover more from Wonkette
Wonkette is filthy, hilarious, liberal news. YOU CAN HANDLE THE TRUTH!
Over 18,000 subscribers
Oh look, I wrote you a story!
"What's to-day?" cried Scrooge, calling downward to a boy in Sunday clothes, who perhaps had loitered in to look about him.

"Eh?" returned the boy, with all his might of wonder.

"What's to-day, my fine fellow?" said Scrooge.

"To-day?" replied the boy. "Why, Christmas Day."

"It's Christmas Day!" said Scrooge to himself. "I haven't missed it. The Spirits have done it all in one night. They can do anything they like. Of course they can. Of course they can. Hallo, my fine fellow!"

"Hallo!" returned the boy.

"Do you know the Poulterer's, in the next street but one, at the corner?" Scrooge inquired.

"I should hope I did," replied the lad.

"An intelligent boy!" said Scrooge. "A remarkable boy! Do you know whether they"ve sold the prize Turkey that was hanging up there -- Not the little prize Turkey: the big one?"

"What, the one as big as me?" returned the boy.

"What a delightful boy!" said Scrooge. "It's a pleasure to talk to him. Yes, my buck."

"It's hanging there now," replied the boy.

"Is it?" said Scrooge. "Go and buy it."

"Walk-er!" exclaimed the boy.

"No, no," said Scrooge, "I am in earnest. Go and buy it, and tell them to bring it here, that I may give them the
direction where to take it. Come back with the man, and I'll give you a shilling. Come back with him in less than five minutes and I'll give you half-a-crown."

The boy was off like a shot. He must have had a steady hand at a trigger who could have got a shot off half so fast.

"I'll send it to Bob Cratchit's!" whispered Scrooge, rubbing his hands, and splitting with a laugh. "He shan't know who sends it. It's twice the size of Tiny Tim. Joe Miller never made such a joke as sending it to Bob's will be!"
And what a fine story I wrote you!
But why did I write you such a fine story as this? BECAUSE I AM EMBARRASSED TO ASK YOU FOR MONEY TWICE (A MILLION TIMES) IN ONE MONTH, BUT THE SAME FOUR THOUSAND PEOPLE WHO HAVE BEEN GIVING US MONEY EVERY MONTH FOR ALL THE YEARS IN A ROW CANNOT DO IT ALL ON THEIR LONESOME AND IF SOME OF THE OTHER SEVEN HUNDRED FORTY-NINE THOUSAND OF YOU* WHO VISITED LAST MONTH HELPED SOME THAT WOULD BE GREAT.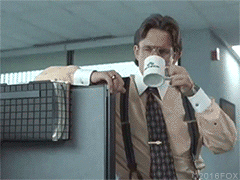 (My bad, I looked at the wrong "readers" column when I said 511,000 before.)
Seriously, we are underwater a few months in a row now which means all our lovely reserves are spent and I will be able to pay the staff but not myself next month, and that hurts my feelings. 
So if you are not already donating to your Wonkette, and you have an extra $2 or $5 or $10 or $100 a month, please consider clicking the widget below, hitting one-time or monthly (monthly), and click Paypal or Stripe to complete your one-time donation or subscription (subscription).

Because you love Wonkette, and we literally cannot do it without you. (Unless you are poor, in which case you have PERSONAL PAPAL DISPENSATION from me, pope of Wonkette. PUT AWAY YOUR DONATION-WIDGET-CLICKING FINGER, YOU, IT IS NO GOOD HERE.) We don't take ads because they're evil, a nuisance, and such small portions! Do you want us to die? I mean, all of you besides that hilarious new guy who came to the white dudes post today and was just APPALLED that we are DUMB TEENYBOPPERS, which is so funny and like: yup.
Robyn and I will see you tomorrow, unless we see you first!
SHUT UP I SAID WE LOVE YOU. Oh I didn't? Well SHUT UP WE LOVE YOU.
Now sled on into your OPEN THREAD.