Discover more from Wonkette
Wonkette is filthy, hilarious, liberal news. YOU CAN HANDLE THE TRUTH!
Over 18,000 subscribers
Bad news, we guess: Americans have just quit having babies. Why? Oh,no reason at all, everything's fine, la la la. The birth rate for the main procreating age range of wommens, 20-24, dropped by a shocking 9% in just two years (2007-2009). In the doomed American Southwest, the birth rate plunged by 10%. Overall, it's a 4% drop nationwide across all age groups -- the biggest decline since thelasttime America nearly plummeted off the cliff of history, the mid-1970s. And that's why Americans now love this dumb thing we accidentally made up, "LOLrats."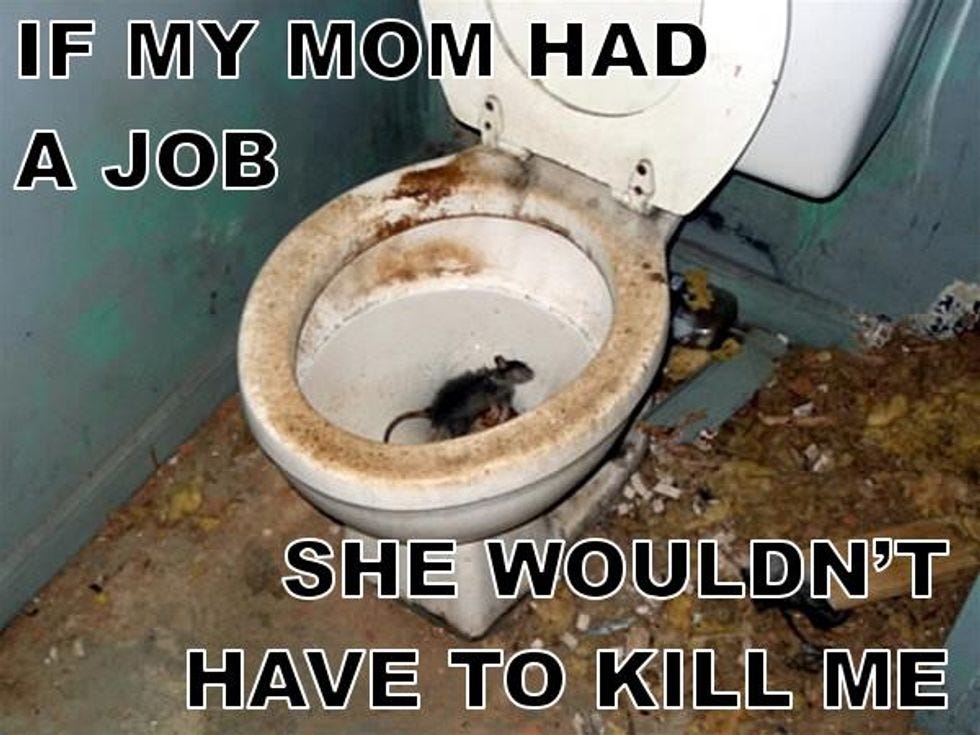 We were just looking for a good background for teabagger fartsack Paul LePage's new "Wonkette File Photo," and came across this lovely image of a rat drowned in a filthy toilet. And so we immediately showed this to Jack Stuef, and claimed it was "Detroit's new City Hall" or something, because Jack is from Detroit and enjoys hearing about the rancid vacant lot that now comprises his hometown.
And, well, Jack's response was as terse and boring as usual, so we immediately put the picture on Twitter -- claiming rightly that it was the "Picture of the day." Many people on the Twitter immediatelygave us grief, as if they don't look at pictures of dead turd-rats in filthy toilets all day long, for work.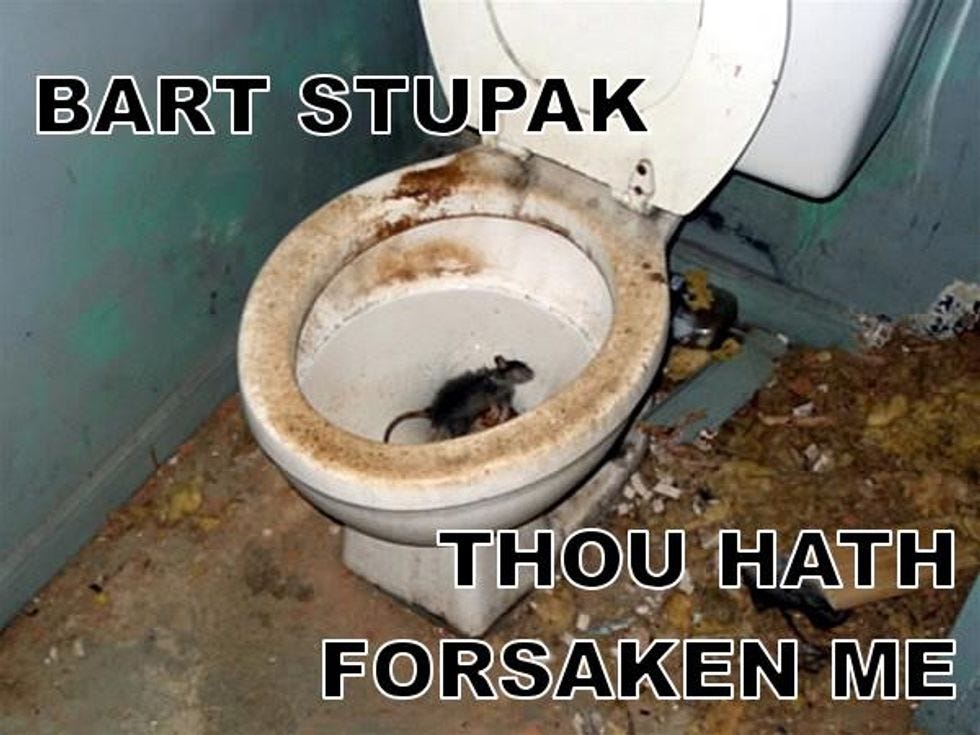 Butthen, Twitter person @iconridge made this terrible variation, and before long the juvenile delinquent/Wonkette commenter "Trouble Dog" produced the last two versions you are looking at in disgust right now.
BIRTH OF ANATIONMEME. [ Los Angeles Times ]