Discover more from Wonkette
Wonkette is filthy, hilarious, liberal news. YOU CAN HANDLE THE TRUTH!
Over 18,000 subscribers
Dear Men Of The World,
2016 was the year America elected a man who proudly announced that he grabbed women by the pussy and kissed them without permission, and laughed and said, "and if you're a celebrity, they just let you do it." A man who thought it was cute and cheeky to brag about walking around dressing rooms full of naked beauty teenage pageant contestants.
2016 was the year that this country, many women included, decided that this kind of behavior didn't matter enough to disqualify a man from becoming president of the United States.
Something about that moment made something click in the heads of women across this country. It's not a huge coincidence that so much of this is coming out now, right around the anniversary of that dreadful day.
Let it be known that 2017 is now the year of women saying "Not anymore, motherfucker."
 The goddamned day of reckoning has come. 
If you have sexually assaulted anyone; If you have shown someone your dick who did not want to see your dick; If you have sexually harassed anyone; If you have casting couched anyone... you have to know right now that your time is coming. You know who you are. You are probably sitting there right now, worrying about when that will be, when those you hurt will find the strength to come forward. Because the question is no longer if, but when.
You, my friend, are not going to get what Louis C.K. got, what Bill Cosby got, what Harvey Weinstein got. You're not going to get the years and years of, "Oh, maybe all those women are lying," or the years of cheeky jokes made by those "in the know." You're not going to get to see your career skyrocket while those you harassed or assaulted see theirs stagnate simply by virtue of their not wanting to be around someone who masturbated in front of them against their will. You're not going to be protected and swaddled by those in enough awe of your talent to overlook the fact that you are a sexual predator. You're not gonna get, "Ugh, but I still really love 'Rosemary's Baby.'" Those days are over. 
We are fresh out of fucks to give.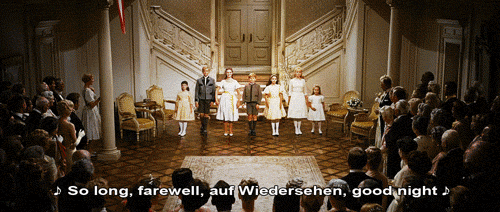 So I have a proposal. Not a modest one.
Rather than ignoring those coming forward for years, hoping they will just eventually fade away, rather than issuing statements from your spokespeople about how you'd never do such a thing, rather than enlisting former Israeli spies to find ways of discrediting those about to take you down, you just come out with it yourselves right now. 
That's right. Take out an op-ed in the New York Times, hold a press conference, send out a tweet and tell us all the things you know we're going to find out eventually. Be the fella with enough courage to say "I showed my dick to women who did not want to see my dick. I touched women without their permission. I thought my power entitled me to do this, but I was wrong." And then go the hell away.
This shit is coming out one way or another. The only question now is what you are willing to put others through in the process. If you're going to make each of your victims come forward individually. If you're going to make journalists write lengthy exposés on your misdeeds. If you're going to allow those who respect, care about or work with you without knowing the kind of person you are to make fools of themselves.
If you are a celebrity/sexual predator, especially, it is time for you to stop being famous right now. Stop making things people will like and spend their money on and then feel dirty about later when they find out you are a disgusting predator. Make room in that world for more women, and for more men who are not disgusting predators. For people who are just as goddamned talented as you are, but who don't abuse their power.
Maybe you pulled some casting couch bullshit with someone. Maybe you used your celebrity to intimidate them into watching you jerk yourself off. Maybe, just maybe, you're a very famous comedian who once followed a certain someone around for an entire evening, refusing to go away, which eventually culminated both in her deciding the only way to get you to go away was to just pretend to pass out on a couch and you hysterically screaming "She's just faking being asleep so she doesn't HAVE to fuck me" at her friend. Whatever it is that you did, I hope you are reading this, and I hope you know your day is coming. I suggest you get ahead of it. 
Coming forward, taking these men down? It's not fun. It is not a good time. It is exhausting and it's hard. It feels horrible, scary and uncomfortable. It means your parents having to find out you were hurt in that way. It means being "that girl" or "that guy." It means going several nights in a row without sleep followed by days where you don't want to do anything but sleep. It absolutely sucks. You can save everyone that trouble by having the decency to come forward yourself.
For those of you coming up in this brave new world, who maybe once thought that climbing the ladder of success would involve getting to sexually harass or assault women who would keep quiet forever because they were so very intimidated by your power? I do not regret to inform you that ladder is now out of service. Don't even try it. It will not go well for you. 
If you do not think you can manage to go about life without sexually harassing or assaulting anyone, do yourself a favor and become a hermit. Do not interact with others. Isolate yourself until you can figure out how to exist in this world the way so many others have before you -- without sticking your genitals in the face of anyone who has not explicitly expressed a desire for you to do so. It is far less difficult than it sounds. You can do it. I believe in you.
Take a look at this number. Since this tweet was first posted yesterday afternoon,105,000women have retweeted it.
And that number includes only women who have been on Twitter and happened to see this tweet since yesterday afternoon. There will very likely be more once this is published. I think it is fair to say, at this point, that there are likely more women who have had this kind of experience than those who have not. What does that mean? That means that there are a whole lot of you out there who have some goddamned explaining and going away to do.
Get on it.
Sincerely,
Me. Us. Everyone.
 Support sexual harassment free zones, like Wonkette! Click here to donate!