Discover more from Wonkette
Wonkette is filthy, hilarious, liberal news. YOU CAN HANDLE THE TRUTH!
Over 15,000 subscribers
Barack Obama Will Molest You From Space With His Vermiform Cock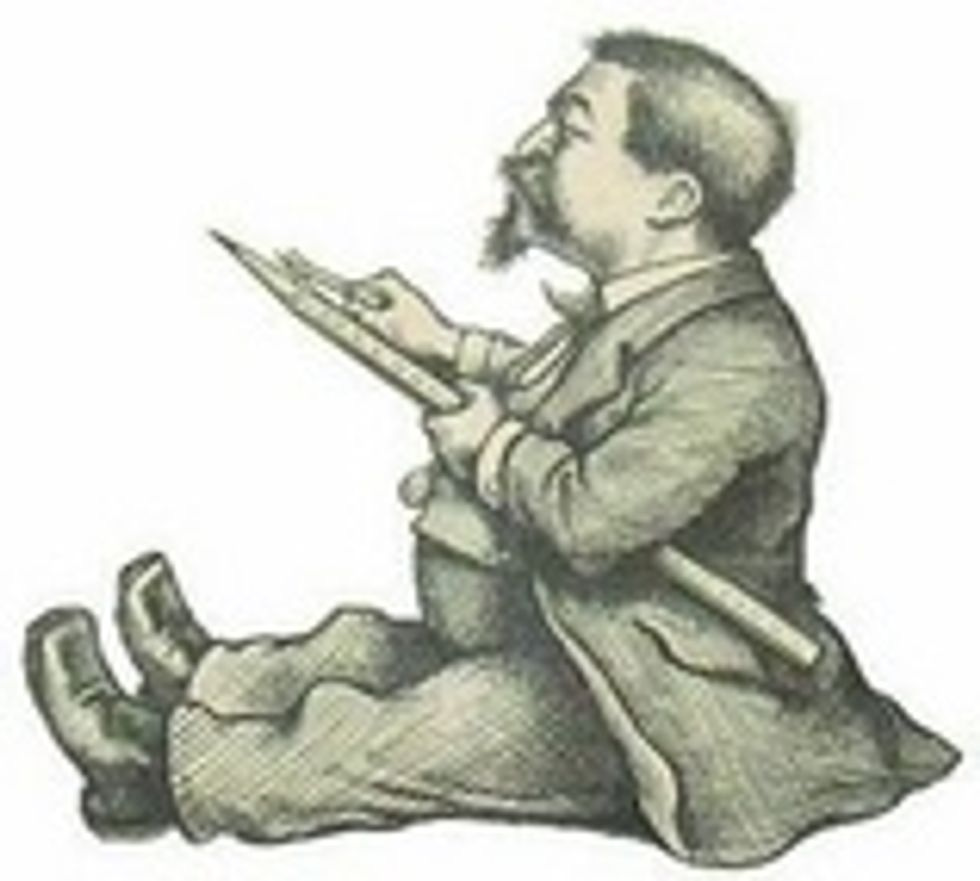 By the Comics Curmudgeon  
Guys, it's come to my attention that you're all a bunch of lonely sex-starved losers, and that you turn to your Wonkette for brief glimmers of eroticism that will make your sad, lonely lives feel like they might be worth living again! Also, according to our records (admittedly not updated since March of 2009 or thereabouts), you are all totally hot for Barack Obama, and want to kiss and hug him and make him your boyfriend and also do dirty sex things with him. You will not be able to do any of this, of course, because the president has a phalanx of security goons surrounding him at all times. But some of these cartoons will be the next best thing!

 You know the drill by now, probably! Click the comics to make them bigger!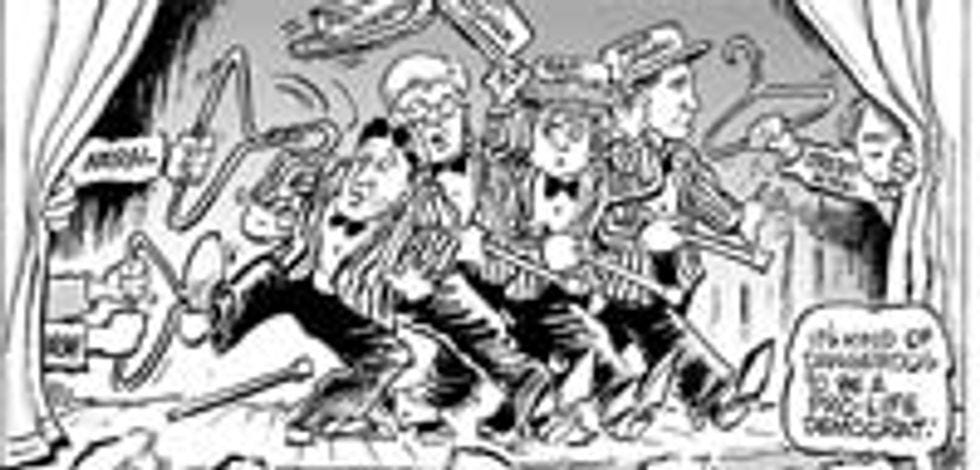 Ha ha, except before you get to your Obaman dessert, you've got to eat your vegetables -- specifically, your abortion vegetables. Check it out, all the pro-life Democrats have formed some kind of old-timey barbershop quartet. They're touring vaudeville stages all across the nation, singing in tunes in delightful four-part harmony about how that cluster of cells clinging to your uterine walls is just as much a citizen as you are! The sinister abortion lobby tried and failed to use the absence of these fetus-protecting heroes from the halls of Congress to extend the legal definition of fetal viability to the beginning of the 220th trimester. Ironically, this just made things worse for our anti-abortion tunesmiths, and they soon found themselves the victims of a medically unsupervised back alley/on-stage abortion.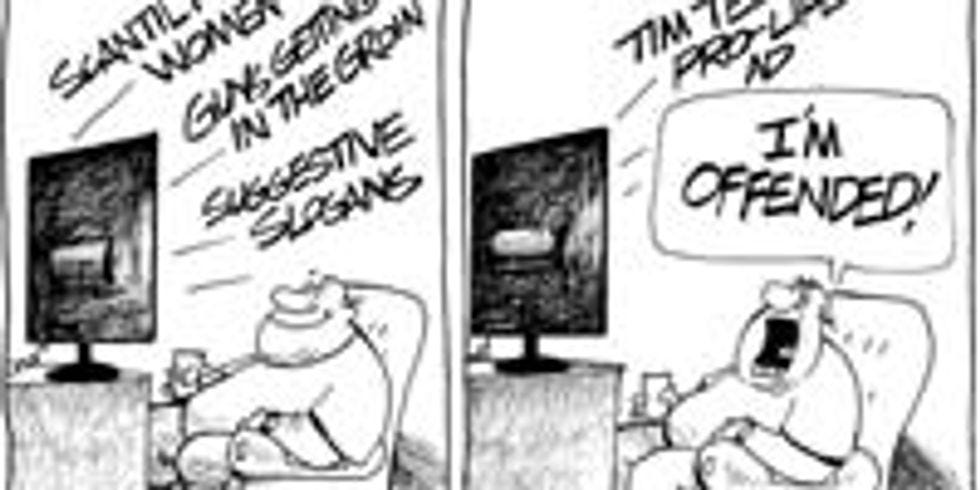 And yet despite this, controversy about abortion simply would not go away, and indeed threatened to invade the most sacred American institution: the insanely expensive advertising that runs during the Superbowl! Don't these people know that this is a "safe space" for beer ads or sock puppets, or ads about how we must count every Dorito, for America ? Since all ads on either side of this topic desperately avoid the term "abortions," most Americans would be too drunk or stupid to even notice it was happening, of course. But there is one group who will suffer, and that's those whose TVs are equipped with Closed Captioning For The Monumentally Stupid. Such televisions don't just show the action; they bellow out descriptions of what's happening in phrases easy enough for a kindergartner to understand, leaving no room for willful ignorance about CONTROVERSY on the part of viewers!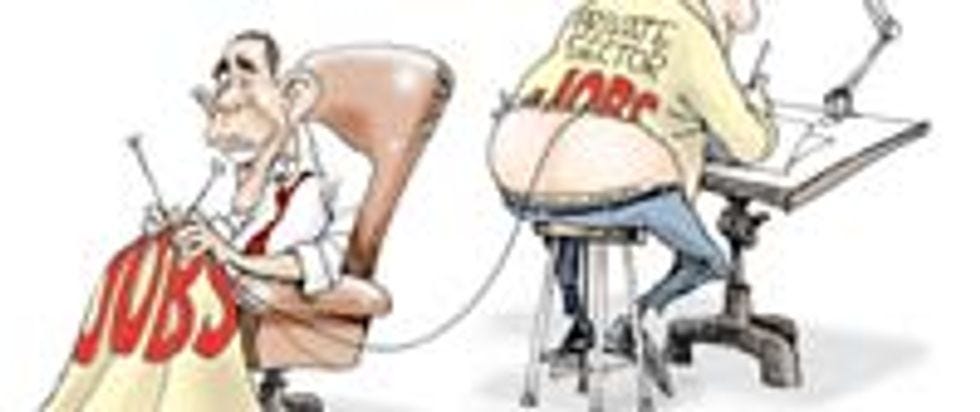 Oh, right, but I was going to show you some sexy Obama stuff! One of the great things about Obama is that he is all about we, the people, being sexy. Like, most people would regard the trend of waistlines on jeans dropping closer and closer to the buttcrack and think either "Ew!" or "Hubba!" depending on their feelings about the sexiness of lower backs. But not Obama! He thinks, "How can I make sure that every American's sexy lower back is properly showcased? Even the 'forgotten Americans' with big guts and skinny legs? Their lower backs have earned their place in the sun too!" Our president will work to right this wrong, no matter how long it takes!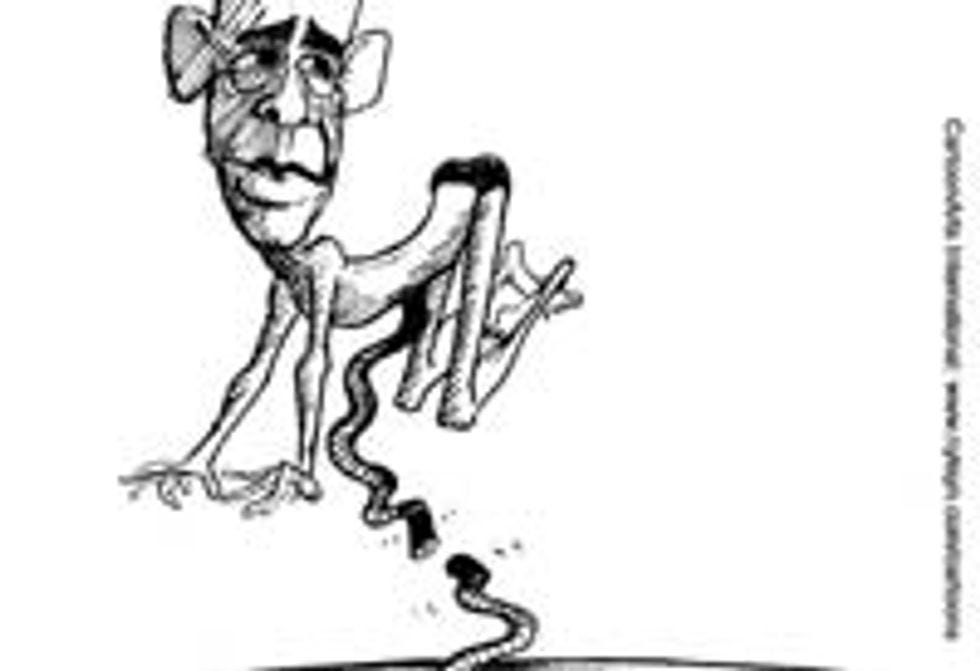 Having made America worthy of sexing, Obama cancelled NASA's moon launch plans and used the extra money to shoot himself into space and then just stone cold fuck the nation, with his miles-long worm-like penis. This freakish sex organ, carefully hidden from the American public up until this point, has grown continuously from the moment of Obama's birth, until now it has reached the point where it can only be fully unfurled when the president is in Low Earth Orbit. Unfortunately, even his mighty genitalia was unable to withstand the shear forces involved in extending from sea level into outer space, and it snapped in two, with the break happening somewhere in the troposphere. Don't mourn for the president's dong, though! It will grow back, like a gecko's tail!

Which is not to say that the experience is a comfortable one for our gallant leader! As you can see, as a reaction to the trauma, one of his testicles has ballooned to an unnatural size. While this will help cushion him as he plummets through the Earth's atmosphere back to the surface, it will take quite some weeks for the swelling to subside, weeks during which diplomatic visits with foreign leaders are sure to be awkward.

Meanwhile, back in space -- or, more specifically, in the afterlife, which scientists have proven to take place in space -- J.D. Salinger was harassed by a vicious swarm of cherubs, who turn out to be assholes! Ha ha, you think you can escape irritation even in death? Not with God's adorable little dickheads there to make eternity terrible!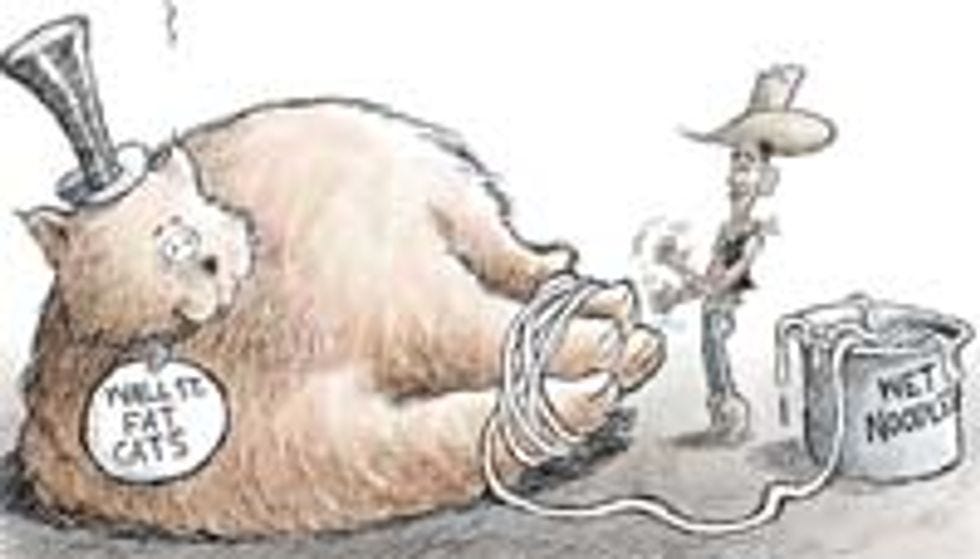 His genitals restored to their normal state, Barack Obama moved onto the next sexual frontier: consensual light bondage with hyper-obese furries who enjoy Victoria-era cosplay and tickle-pleasuring. You go right on finding the core of erotic beauty if every American, no matter how weird, Mr. President!