Discover more from Wonkette
Wonkette is filthy, hilarious, liberal news. YOU CAN HANDLE THE TRUTH!
Over 15,000 subscribers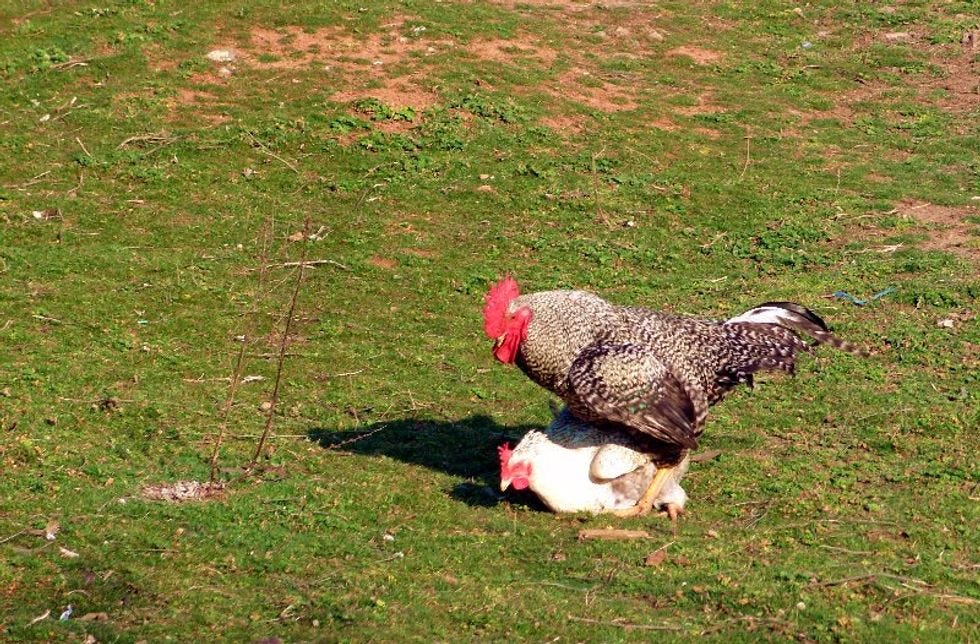 Congressman Darrell Issa (R-Richest Man in Congress) became a regular feature on the Conservative Top 40 charts this year with his songs of IRS malfeasance. Now, with the holidays fast approaching, Issa's releasing a Christmas album -- no new content, just the old favorites in a shiny new package, and it can be yours for just $14.95!
The Daily Caller's Big Tobacco shill Patrick Howley describes Issa's latest report as a BOMBSHELL, but since Yr Wonket prefers a more fact-based approach to reporting, we're giving the link to Politico , America's high school newspaper.
President Barack Obama's chief congressional inquisitor on Tuesday will release his final report on the IRS tea party targeting scandal with a number of questions still unanswered, as he passes the gavel to the next House Oversight chairman.

The California Republican repeats evidence of mistreatment of conservative groups and argues that political leanings influenced the agency that's supposed to be a neutral law enforcer, according to a copy of the report obtained by POLITICO.

Missing from the report: evidence that the White House orchestrated a plot — a connection Republicans originally sought to make but later scaled back as they failed to find a smoking gun. But they still slam IRS officials for what they call biased behavior.
To recap, there's literally nothing new in this latest 200-page report. Like the House's repeated votes to repeal Obamacare, or a child insisting on watching the same episode of Dog With A Blog for the seventeenth time in a row, Darrell Issa's report will add nothing new to the national conversation.
Not that any of that will stop Patrick Howley and The Daily Caller from running a clickbaity headline about Issa's report :
The Daily Caller has obtained an advance copy of a House Oversight and Government Reform Committee report set to be released Tuesday morning that definitively proves malicious intent by the IRS to improperly block conservative groups that an IRS adviser deemed "icky." (That's right. "Icky.")
Actually, the reported you "obtained" (read: had leaked to you by Issa's staffers) says nothing of the sort. Here's the actual email in which the word "icky" is uttered, because context matters unless you're moon-faced skidmark-on-the-underpants-of-democracy Patrick Howley.
"It appears that the org is funneling money to other orgs for political purposes," a Cincinnati-based IRS agent working under Lois Lerner [Wonket note: So, not actually Lois Lerner, then?] wrote to tax law specialist Hilary Goehausen in April 2013. "However, I'm not sure we can deny them because, technically, I don't know that I can deny them simply for donating to another 501(c)(4). . . . Any thoughts or feedback would be greatly appreciated."

"I think there may be a number of ways to deny them," Goehausen replied. "Let me talk to Sharon [Light] tomorrow about it and get some ideas from her as well. . . .This sounds like a bad org. : / . . . This org gives me an icky feeling."
So is that the "BOMBSHELL" in Patrick Howley's headline? One IRS underling using the word "icky" to express her misgivings about the shady financial dealings of a group abusing the tax code for the purposes of advancing Tea Party priorities? Or is it this, from Politico?
The committee also point to what another IRS employee said in an interview, that the tea party groups were different because of what they believe: "These [Tea Party] organizations mostly concentrate their activities on the limiting government, limiting government role, or reducing government size, or paying less tax. I think it[']s different from the other social welfare organizations which are (c)(4)."
Gosh, it's almost like awarding tax-exempt status to 501(c)(4)s really is a judgment call based on a bunch of factors. If only Chairman Issa had been told that by the Washington Post more than a year ago, he might have avoided wasting taxpayer time and money.
[ Politico / Daily Caller ]
 Follow Dan on Twitter .