Discover more from Wonkette
Wonkette is filthy, hilarious, liberal news. YOU CAN HANDLE THE TRUTH!
Over 18,000 subscribers
DOJ Sues Over Sanctuary Policies, Because F*ck Immigrants Is Why
Don't worry, we haven't forgotten about the other DOJ news.
Welp, Donald Trump and Bill Barr are going after immigrants and the state and local governments that try to help them again.
In a trio of lawsuits filed Monday, the Department of Justice went after New Jersey, California, and King County, Washington, for laws and policies that seek to protect immigrants from the Nazis at the Department of Homeland Security.
Barr bragged about his xenophobic new lawsuits in remarks to the National Sheriffs' Association, making references to "criminal aliens" and claiming detaining immigrant families is "a vital part of how we keep our country safe."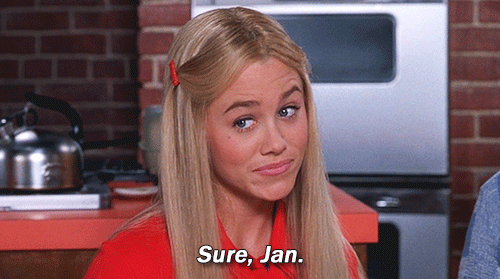 Like his boss, Barr is a fan of claiming sanctuary cities "breed crime," although there is no evidence that sanctuary policies lead to an increase in crime rates. Said Barr to his assembled crowd of fascist sheriffs:
Unfortunately, in various jurisdictions, so-called "progressive" politicians are jeopardizing the public's safety by putting the interests of criminal aliens before those of law-abiding citizens. They have put in place policies and laws designed to thwart the ability of federal officers to take custody of these criminals and thereby help them escape back into the community. They often proudly brand their jurisdictions as "sanctuaries," and package their obstructive policies in idealistic and misleading rhetoric about "protecting the immigrant community."
Barr also whined about how
[t]he New York City Human Rights Commission has recently issued enforcement guidance stating that the "use of certain language, including 'illegal alien' and 'illegals,' with the intent to demean, humiliate, or offend a person or persons constitutes discrimination."
Because the importance of dehumanizing human beings by referring to them as "illegals" is a salient issue for the attorney general to take up.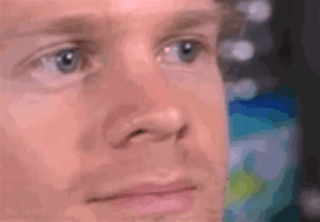 The lawsuit against New Jersey targets a directive from the state attorney general that prohibits law enforcement and other state officers from sharing information with ICE about the release dates and status of people in their custody. The directive also requires state officials to "promptly notify a detained individual, in writing and in a language the individual can understand" if ICE files an immigration detainer for them. The DOJ is sad that this directive has made it harder for it to arrest and deport people.

What a pity.
The lawsuit against King County, Washington — where Seattle is located — challenges a policy that prohibits ICE from using King County International Airport (also called Boeing Field) to deport people or transport immigrants to/between detention facilities.
After the executive order was issued, the ICE contractor in charge of fueling and aircraft maintenance at the airport stopped servicing its flights. No other contractor in the Seattle will work with ICE. Because of this, ICE has had to relocate these flights to Yakima, Washington. According to the DOJ ,
This has created significant operational difficulties and additional costs for ICE due to: (1) the increased costs of flying in and out of Yakima's airport, (2) the road conditions between Yakima and Tacoma, which often make transportation of detainees difficult, and (3) the inability to house detainees in or near Yakima in the event of delays or inclement weather.
How sad for them.
And the lawsuit against California challenges A.B. 32, a new law prohibiting private prisons and immigration detention centers in the state. This, says the DOJ , will require it to move the people in its immigration concentration camps to other states "at great cost, potentially isolating prisoners and detainees from their families and causing overcrowding in neighboring states."
Because god forbid we stop imprisoning people who haven't committed any crimes.
Officials in all three states have promised to fight back against this latest power grab by the feds.
It's no surprise that the President, facing re-election, has suddenly decided to challenge the Immigrant Trust Dire… https: //t.co/couv0MY9uz

— AG Gurbir Grewal (@AG Gurbir Grewal) 1581374493.0 
It's ironic that the party that loves to scream about "states rights" and "freedom" when it comes to things like women's healthcare and prohibiting discrimination is now all about forcing local governments to bend to the will of the US executive.
Federalism for me, but not for thee.
[ King Co. Complaint / NJ Complaint / CA Complaint / Herr Barr ]