Discover more from Wonkette
Wonkette is filthy, hilarious, liberal news. YOU CAN HANDLE THE TRUTH!
Over 15,000 subscribers
Won't anyone think of the children from shitholes?
In a meeting with Congressional leaders where he rejected a bipartisan Senate proposal on immigration, Donald Trump once again reminded us who he is. The Washington Post puts it too kindly, saying he'd grown "frustrated with lawmakers" after they proposed extending temporary protected status for people from Haiti and El Salvador, and then, according to "several people briefed on the meeting," Trump let himself be Trump:
"Why are we having all these people from shithole countries come here?" Trump said, according to these people, referring to countries mentioned by the lawmakers.

Trump then suggested that the United States should instead bring more people from countries such as Norway, whose prime minister he met with Wednesday. The president, according to a White House official, also suggested he would be open to more immigrants from Asian countries because he felt that they help the United States economically.
Trump also added a an extra-special slur for people from Haiti, insisting he'd reject any deal that includes those people:  
"Why do we need more Haitians?" Trump said, according to people familiar with the meeting. "Take them out."
And that's the real meaning of America, Charlie Brown.
Oh, hey, and today is the anniversary of the 2010 earthquake, which took at least 100,000 Haitians out and led to the granting of temporary protected status for Haitians here in the USA. But everything's just great there now, so get rid of them. It's not like they're from a nice country like Norway.
The White House didn't deny that the incident happened, unlike the New York Times report saying that in June, Trump said Haitians "all have AIDS" and that Nigerians, once they saw the USA, wouldn't "go back to their huts." Instead, this time out, thestatement from White House spokesperson Raj Shah blithely insisted America First: We want Mexicans from Norway, not Mexicans from Haiti: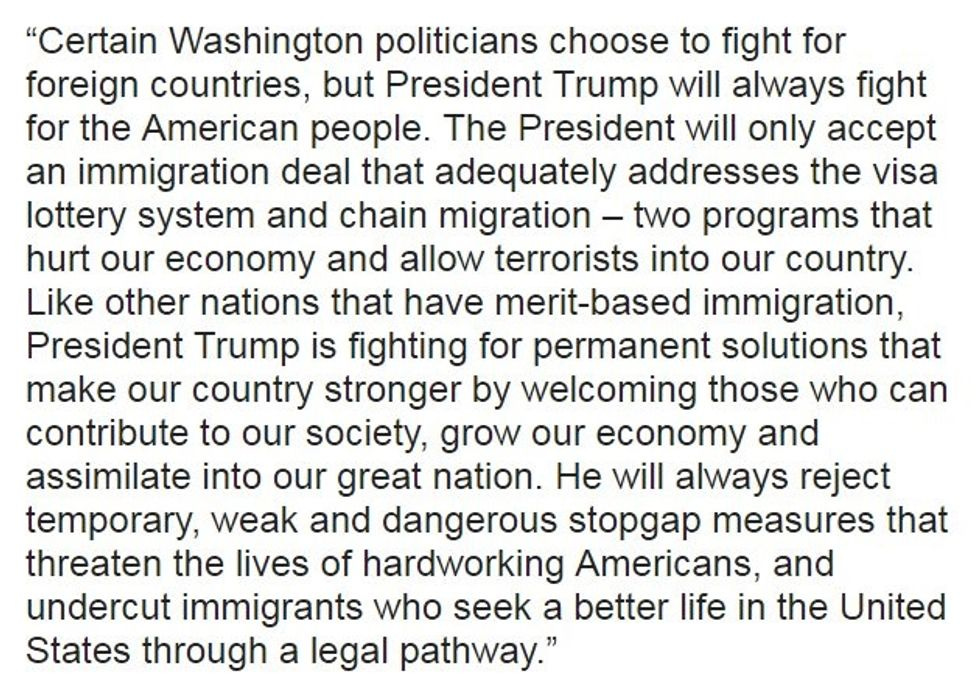 Donald Trump, for his part, took to the Tweet machine this morning to deny he'd said what all the sources agree he said. And also, shame on those nasty senators for trying to mess up DACA by trying to fill America up with Haitians. With whom, by the way, he has a WONDERFUL relationship: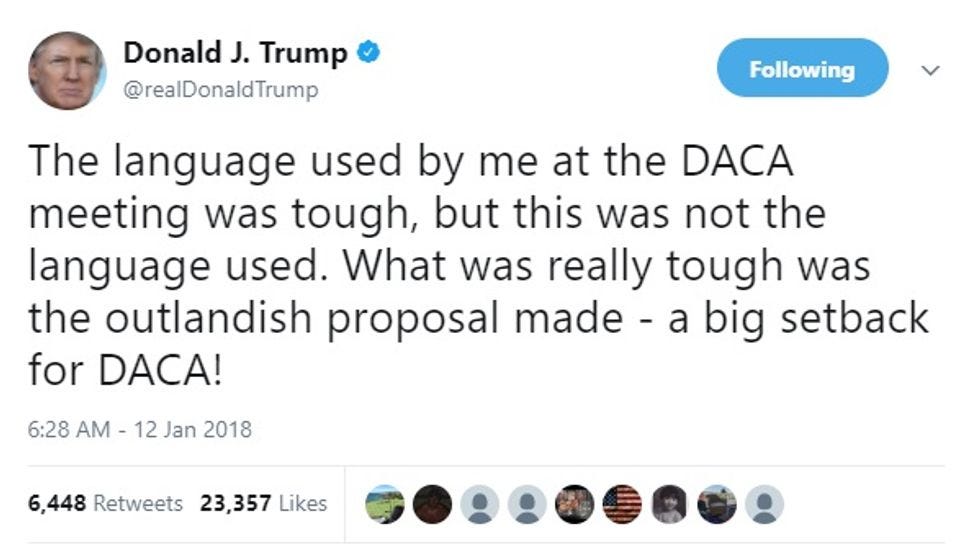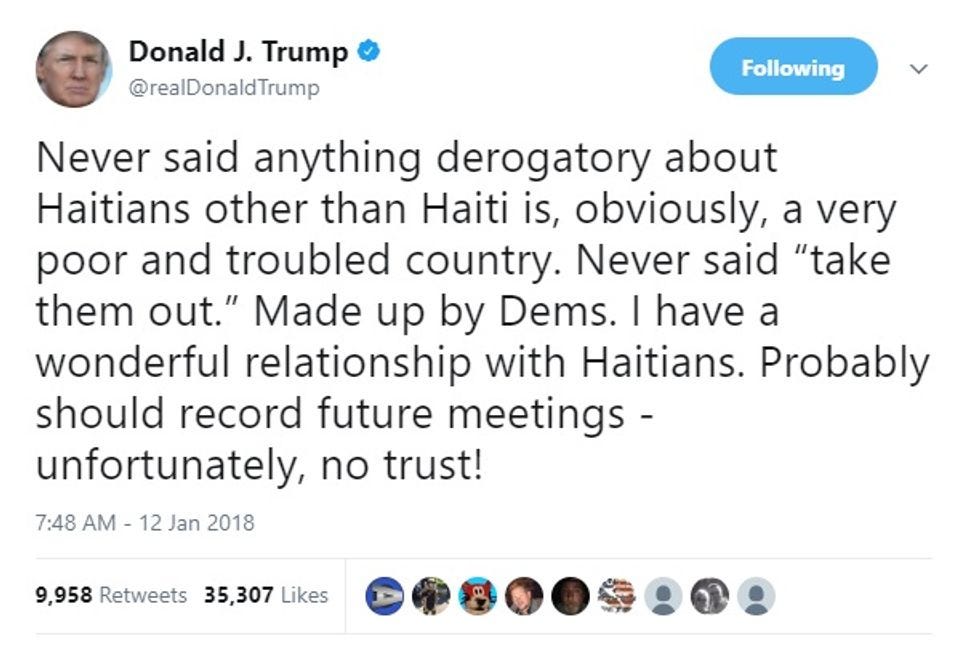 Illinois Senator Dick Durbin, the only Democrat at the meeting, says Trump's a goddamn liar, and that he's "seen the comments in the press, and I've not read one of them that's inaccurate":
Sen. Durbin on Trump comments. Was in the room. Calls racist language heartbreaking. @cbschicago   pic.twitter.com/lKM5QDPr5r 

— Mike Puccinelli (@MPuccinelliCBS2) January 12, 2018