Discover more from Wonkette
Wonkette is filthy, hilarious, liberal news. YOU CAN HANDLE THE TRUTH!
Over 18,000 subscribers
Every Month Confederate Heritage Month In Mississippi!
If Gov. Tate Reeves loves it so much why doesn't he marry it.
The South just keeps rising again in Mississippi, where Republican Gov. Tate Reeves has reportedly declared April "Confederate Heritage Month." This is the fourth year in a row that Reeves has insulted Mississippi's Black residents, who account for 38 percent of the population. Their Confederate "heritage" is enslavement and white Mississippians' Confederate "heritage" is treason in pursuit of slavery, followed by an all-American-delivered ass whooping.
This 30-year-tradition started with Gov. Kirk Fordice, the first Republican elected governor in Mississippi since Reconstruction-era Adelbert Ames, who was a very different type of Republican. Ames fought on the American side of the Civil War and actively worked to advance the rights of formerly enslaved Black people, even appointing the first Black officeholders in state history. That's heritage worth celebrating, but Reeves sides with the white supremacist traitors.
Reeves's 2023 proclamation is dated April 31, 2023, which does not exist. He must have cheaped out on those defective calendars where April has 31 days and there's an extra month called "Smarch." The proclamation states:
Whereas, as we honor all who lost their lives in (the Civil War), it is important for all Americans to reflect upon our nation's past, to gain insight from our mistakes and successes, and to come to a full understanding that the lessons learned yesterday and today will carry us through tomorrow if we carefully and earnestly strive to understand and appreciate our heritage and our opportunities which lie before us.

Now, therefore, I, Tate Reeves, Governor of the State of Mississippi, hereby proclaim the month of April 2023 as Confederate Heritage Month in the State of Mississippi.
So, even if we take someone willingly named "Tate Reeves" at his word, it's unclear how Mississippi residents can "carefully and earnestly strive to understand and appreciate" Confederate history without breaking the state's own laws banning schools from teaching critical race theory. After all, race did factor heavily into the Civil War. It was not a color-blind enterprise.
PREVIOUSLY:
 Mississippi's Goddamn Racist Flag Is History 

 Mississippi Might Just Oust Gov. Tate Reeves For Elvis Presley* (Technically His Democratic Cousin) 
Last year, when Reeves signed the anti-CRT law, he absurdly claimed that because of critical race theory, students were being "dragged to the front of the classroom and … coerced to declare themselves as oppressors" and "taught that they should feel guilty because of the color of their skin or that they are inherently a victim because of their race."

C'mon, white Mississippi teachers probably still refer to the Civil War as the War of Northern Aggression. They aren't going full Jane Elliott Blue/Brown Eye on students.
Look, if you don't want white kids feeling guilty because of the color of their skin, maybe don't devote a whole month to fawning over the evils of the Confederacy. When Mississippi formally seceded in 1861, the state secession committee declared (in writing and everything):
Our position is thoroughly identified with the institution of slavery-- the greatest material interest of the world. Its labor supplies the product which constitutes by far the largest and most important portions of commerce of the earth. These products are peculiar to the climate verging on the tropical regions, and by an imperious law of nature, none but the black race can bear exposure to the tropical sun.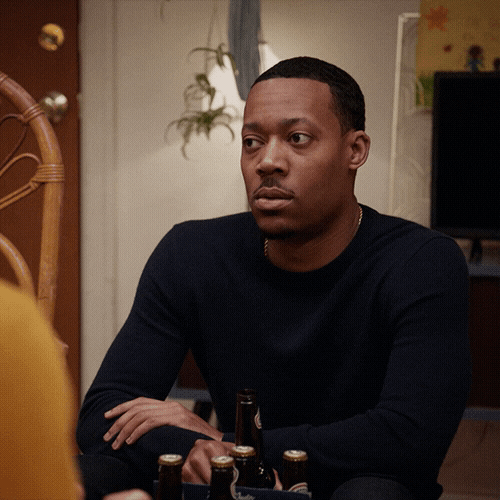 They continued explaining why their lazy, pasty-asses needed to keep Black people working to death in subhuman conditions.
These products have become necessities of the world, and a blow at slavery is a blow at commerce and civilization. That blow has been long aimed at the institution, and was at the point of reaching its consummation. There was no choice left us but submission to the mandates of abolition, or a dissolution of the Union, whose principles had been subverted to work out our ruin.
A true Confederate Heritage Month might involve taking students to the site of a Mississippi plantation, on a hot day, and asking them to imagine working from sun up to sun down, even if you're a six-year-old child or someone who's nine months pregnant. Or better yet, Black Mississippians could spend the month kicking any white person in the ass who proudly boasts about their Confederate heritage. That sounds like fun, though my foot might get sore by April 31.
[ Mississippi Free Press / Mississippi Today ]

  Follow Stephen Robinson on  Twitter if it still exists.  
Catch SER on his new podcast, The Play Typer Guy. 
Did you know SER has his own YouTube Channel? Well, now you do, so go subscribe right now!
Click the widget to keep your Wonkette ad-free and feisty.