Discover more from Wonkette
Wonkette is filthy, hilarious, liberal news. YOU CAN HANDLE THE TRUTH!
Over 15,000 subscribers
Finally, Sexy Sexy Pictures Of Wonkette's Inaugural Ball 2009!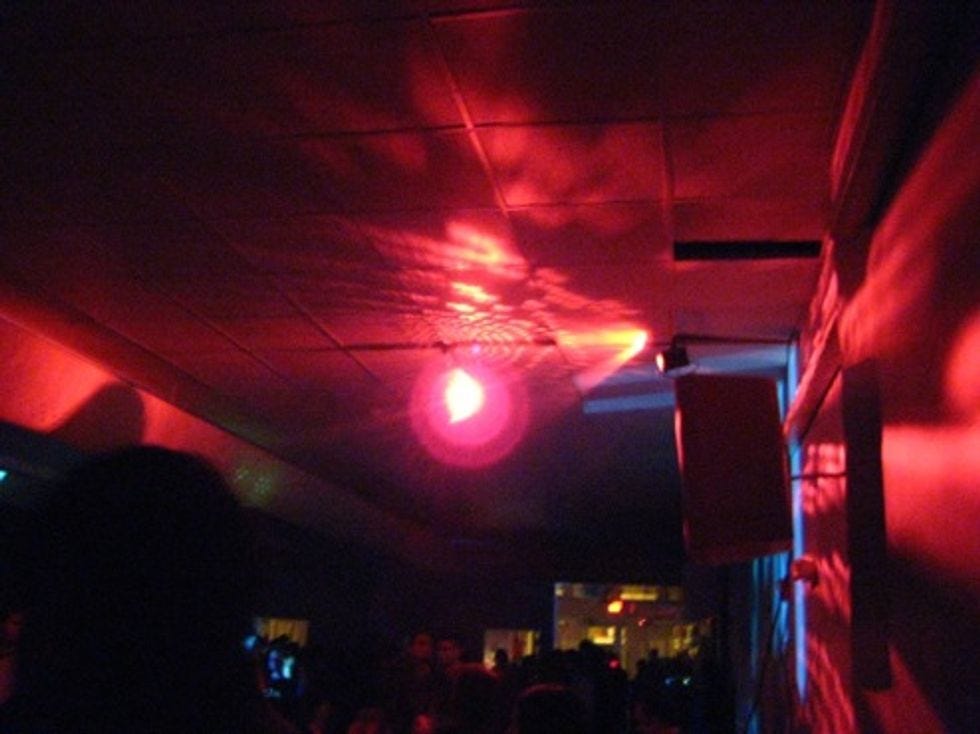 As you all have read various times on this blog, Wonkette, we hosted an Inaugural Ball Friday to commemorate the first president, Barack Obama. Hundreds of people showed up just in time for the bathroom to break completely. Liz Glover even showed up to her party, eventually! No one was killed, but hey, we can't have ALL the excitement. Now let's check out some sexytime photos for you losers who didn't fly in for this one night or were too cold to leave your houses.
The doors opened at 10, just in time for sexy men to appear on the wall. MMHMM.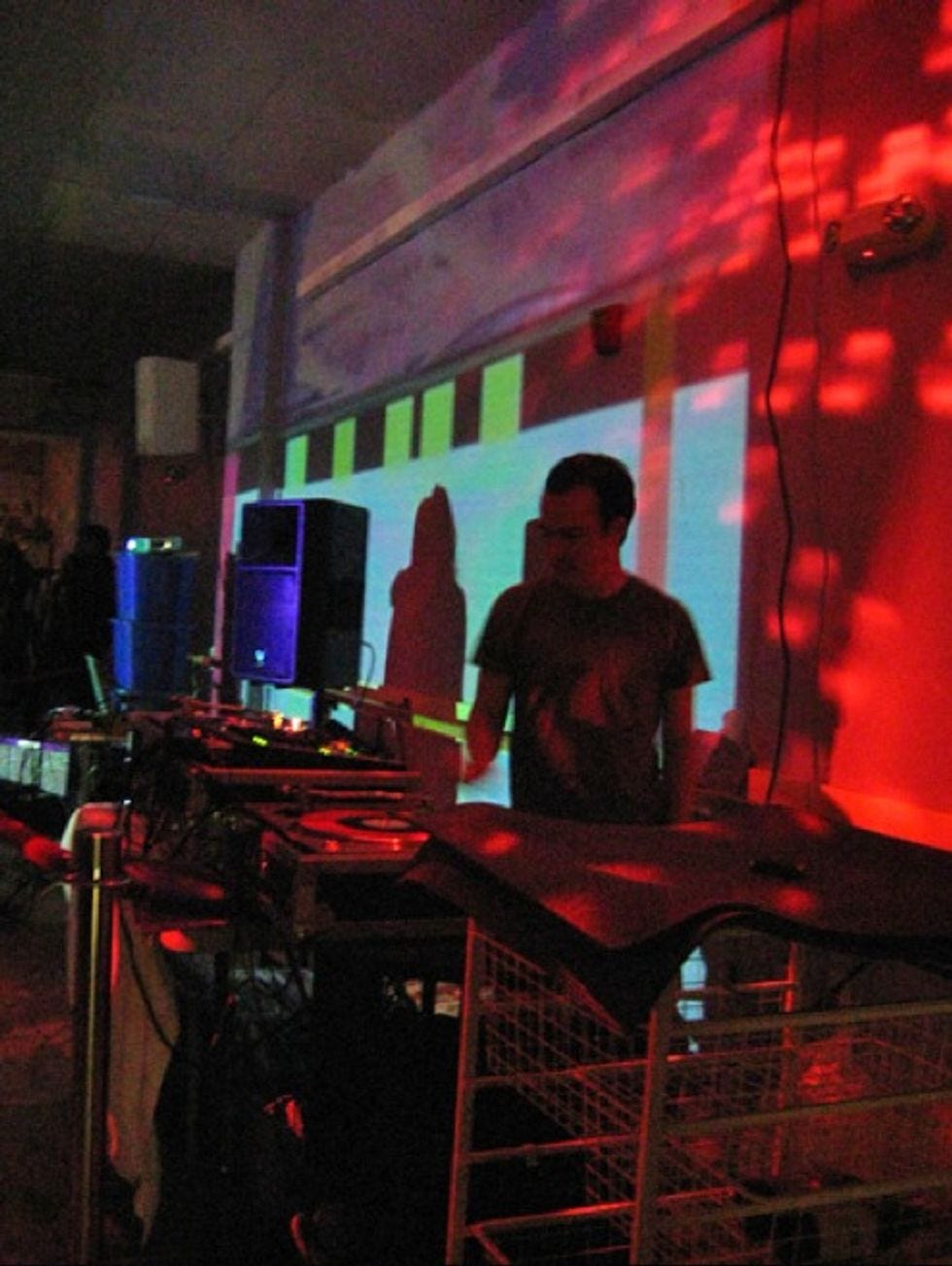 DJs Andrew Morgan and Beautiful Swimmers and duo Big Gold Belt and crew set up the whole thing between the hours of 8 and 10 p.m.! They are Real American Heroes, with the setting up and the playing of music.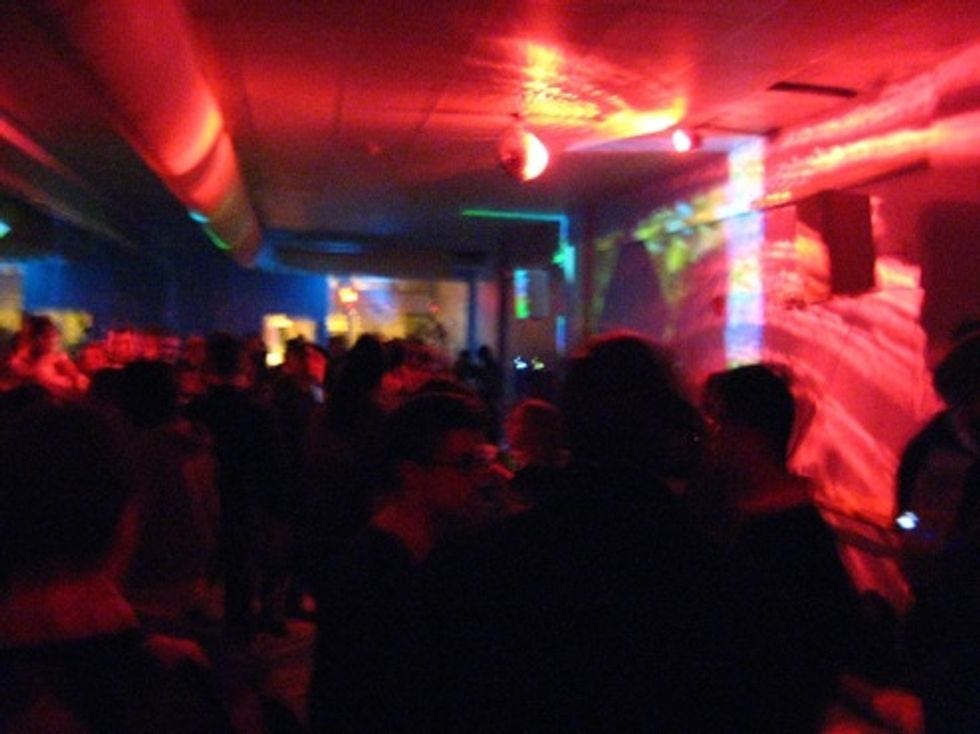 Then YOU PEOPLE showed up, some with your own beer, some to drink our fancy kegs of Yuengling beer! A lot of people went outside to pee and their pee was just stone cold freezin' on the ground. Oh boy!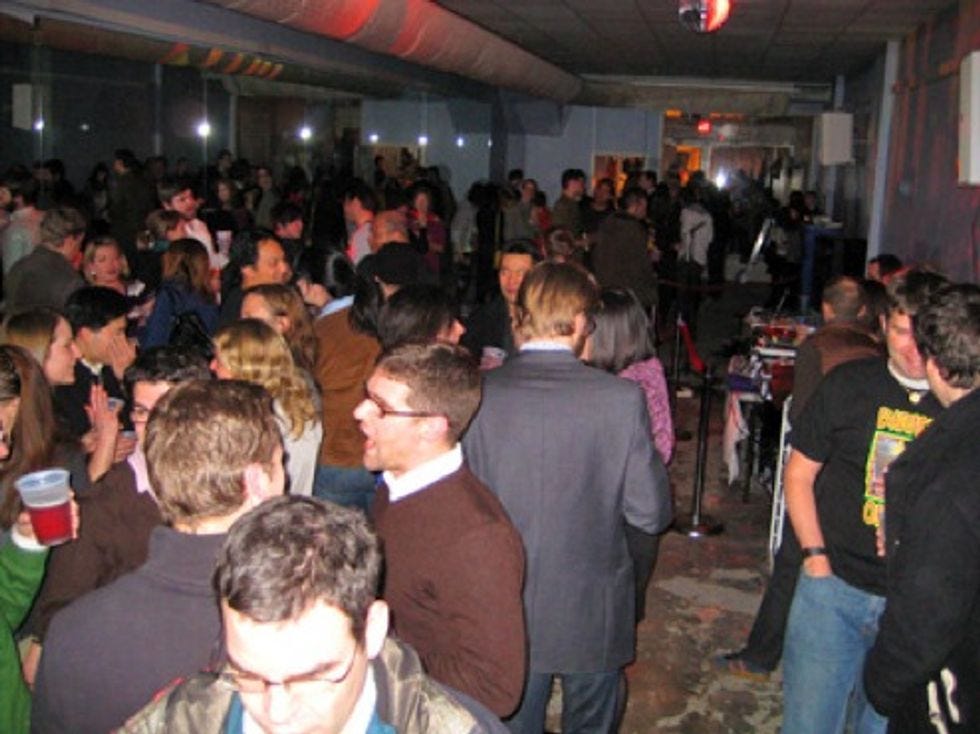 Hey local employers, here are the hippies you need to fire!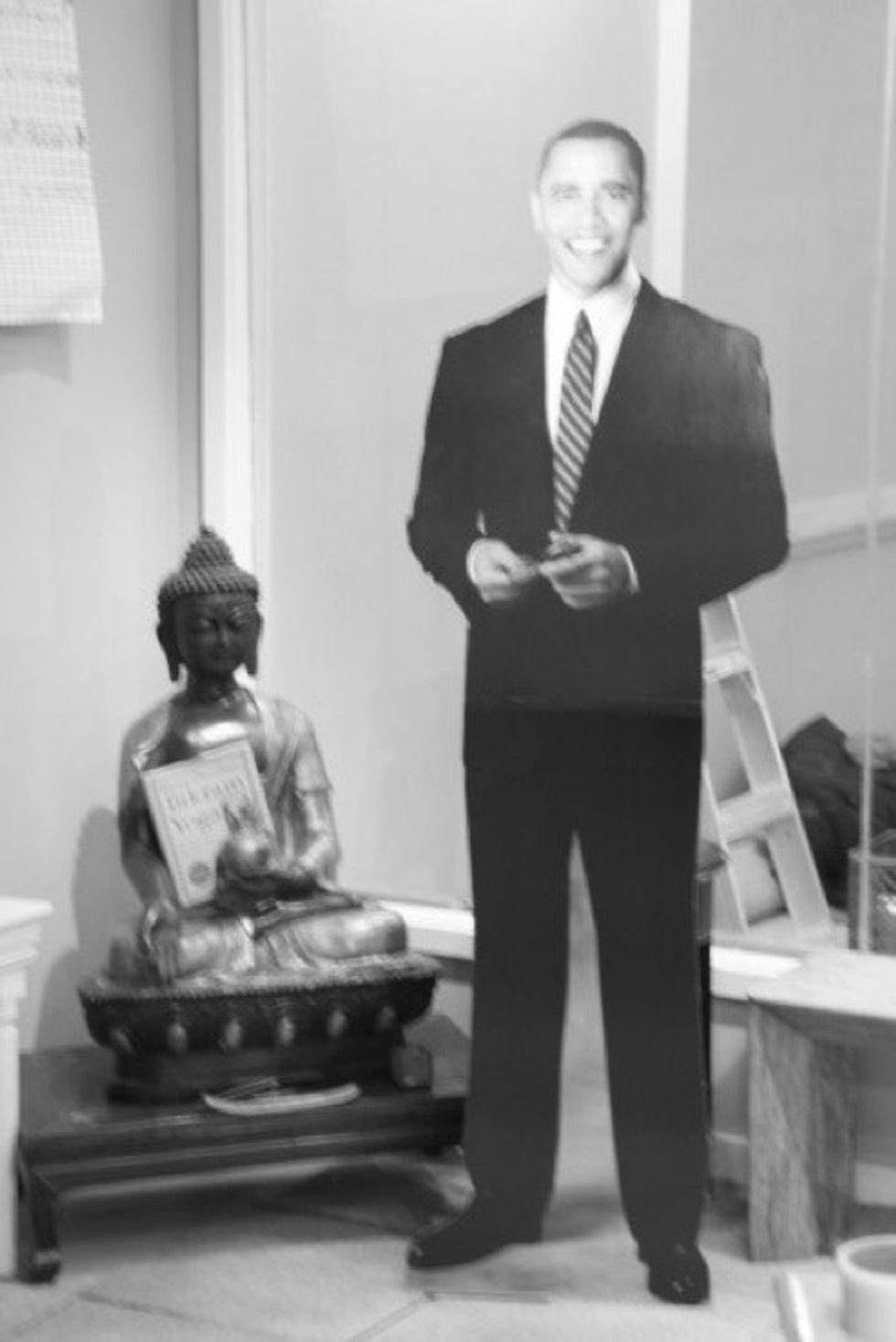 Ken made your associate editor go to Union Station to purchase Barack Obama for $42.95, during rush hour. Here he is with his own personal Allah, "Buddha," greeting the guests.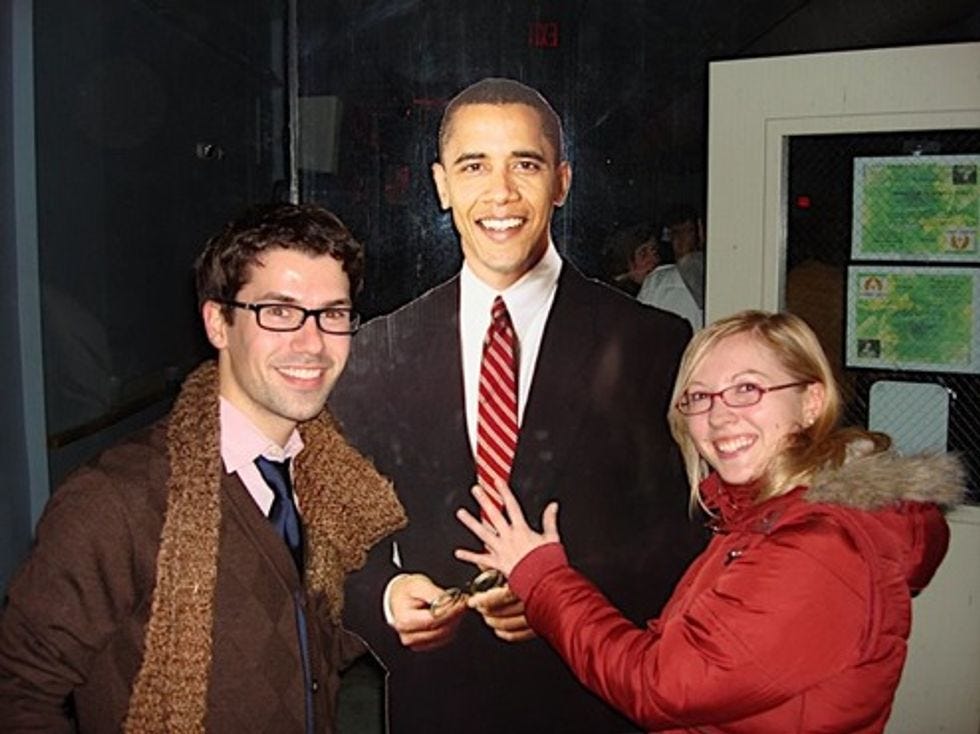 Oh look, these people are trying to mate with Obama!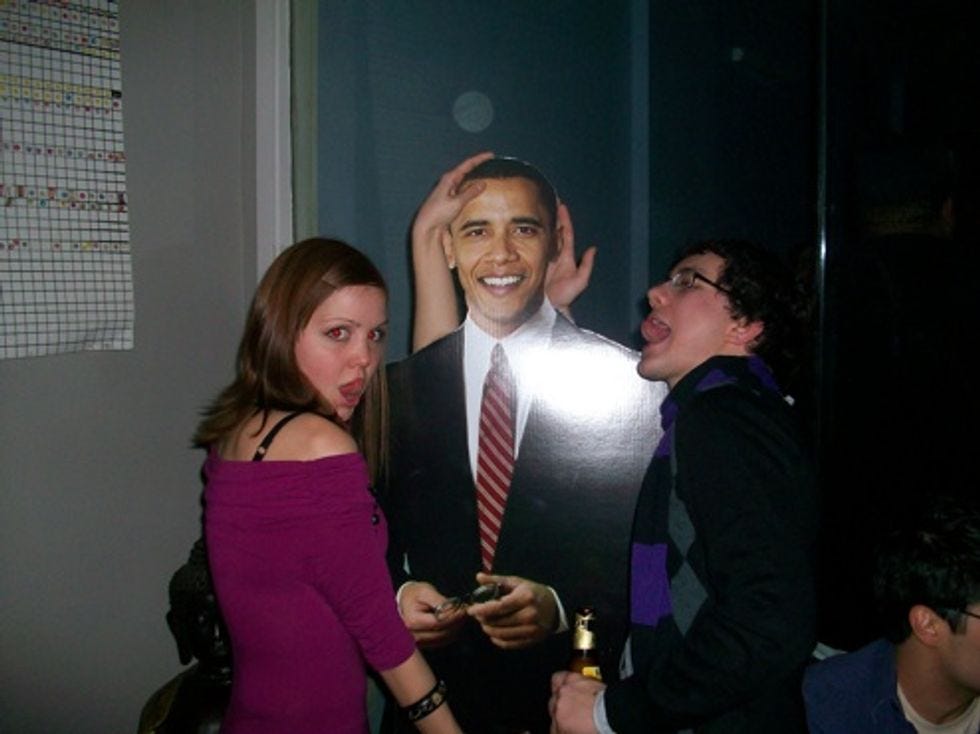 These people too!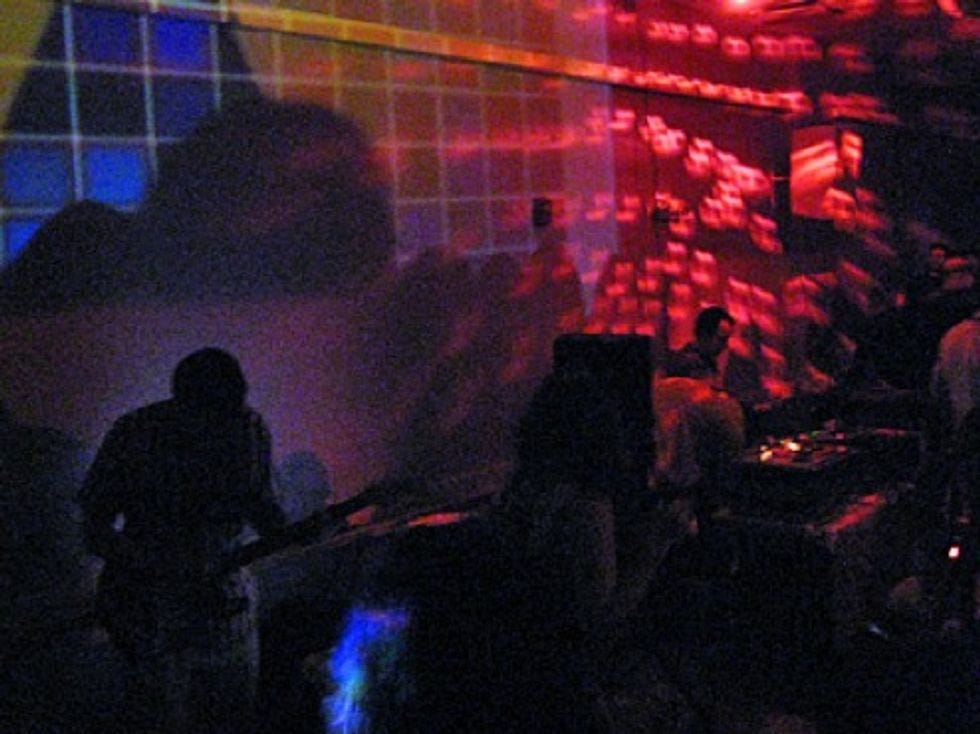 Big Gold Belt, aka "Luke and Christina," performed at some point. Christina wore a fancy leotard, and everyone had a Good Time.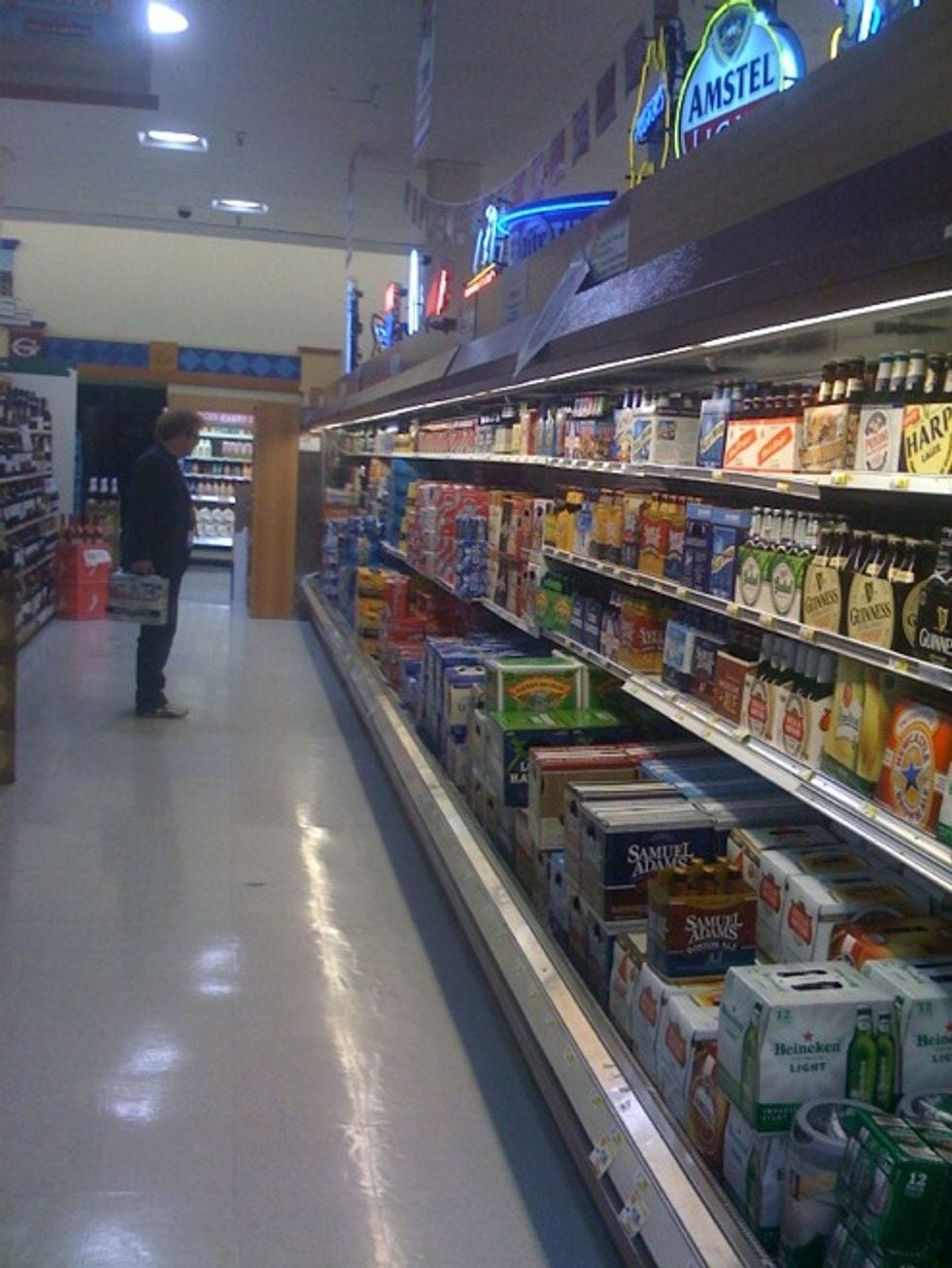 Shortly after Liz showed up to her own party at midnight, the beer ran out! Your associated editor made a loud screaming announcement that he was going to Save The Party by going to the 24-hour Giant supermarket to pick up more beer. Here he is, holding beer, at the Giant. The Giant "guy," however, soon told him that they stop selling alcohol at midnight. He pointed in a direction and said, "you can try Maryland." Liz and your associate editor therefore drove to "Maryland," to buy alcohol, at 1: 00 a.m.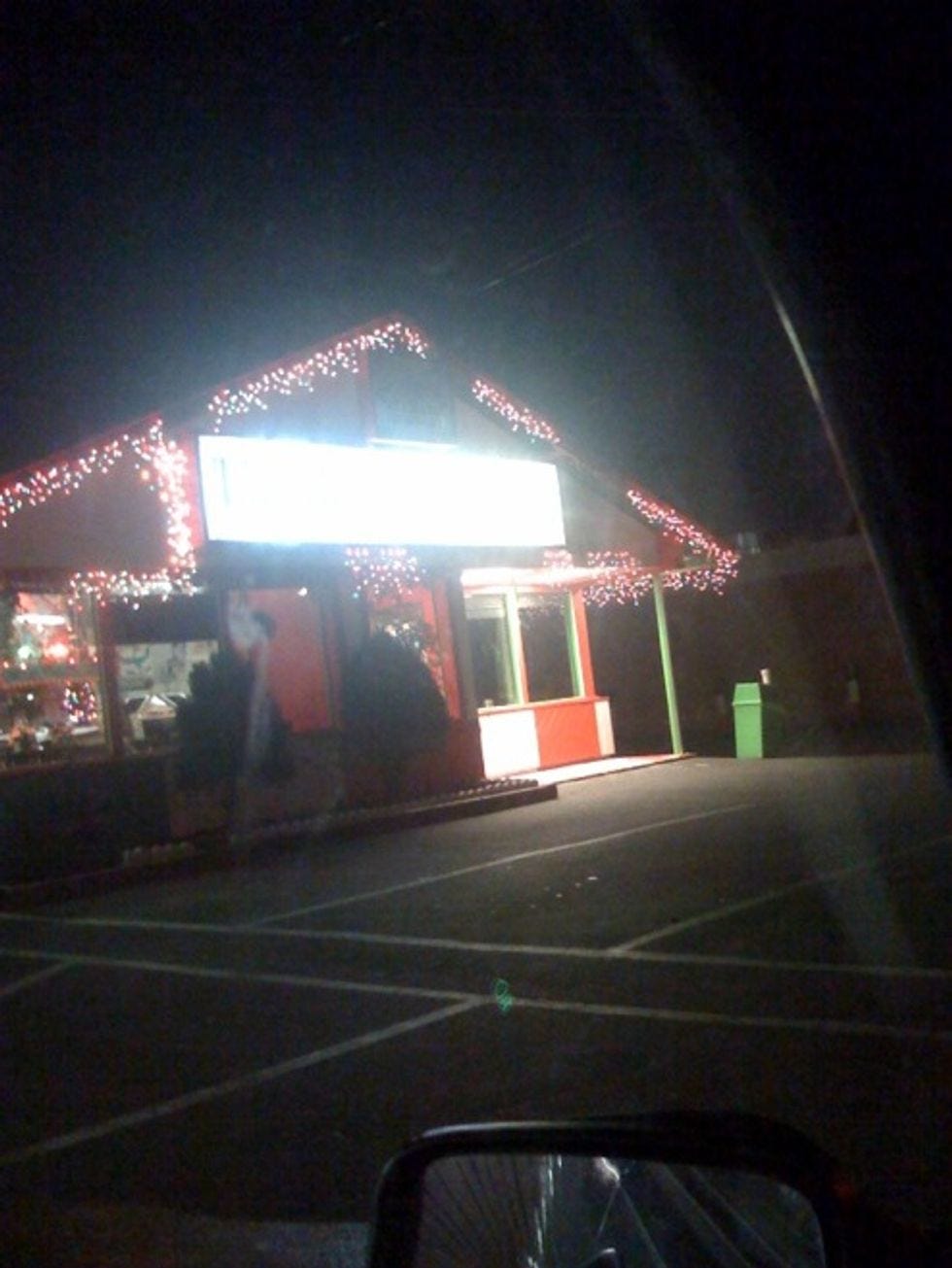 Ladies and gentlemen, we present "Maryland." It was closed and we failed. But liquor magically appeared at the party when we returned.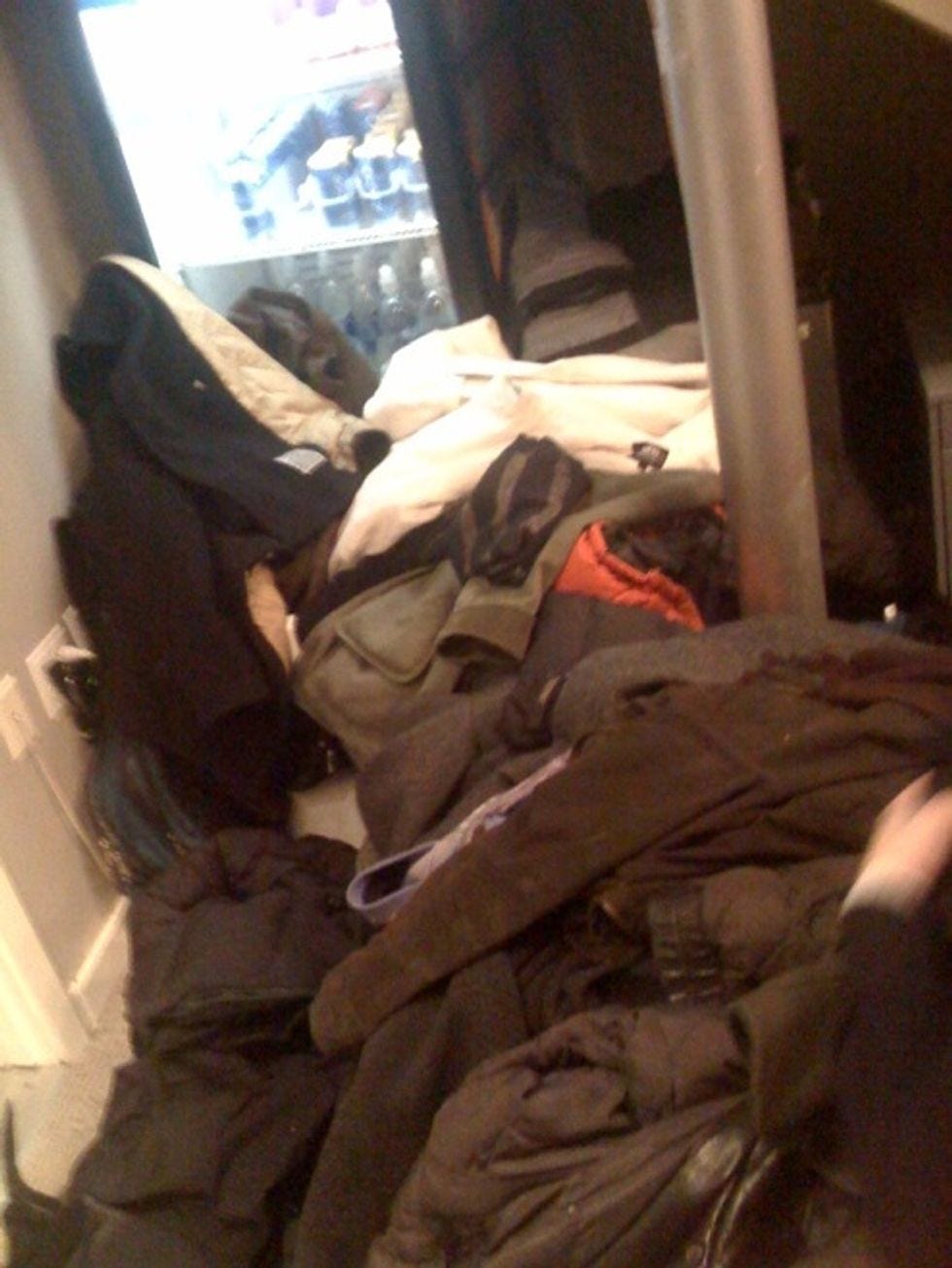 Ha ha, here is our "coat check," or at least a tiny portion of it. There were many coats, the end.
 Thank you to all parties involved in this successful production: attenders, attenders who brought their own alcohol, DJ Andrew Morgan, Ari G and Maxmillion Dunbar, Luke and Christina with Big Gold Belt, Ken Layne (who will hopefully reimburse all of this, ha), Nikolas Schiller,operatives "Altin," "Heather," "Matthew" and "Jon" for sending in these photos, and Wonkette's brother "Adam" for helping pick up kegs in his CR-V. And America. And Liz Glover.