Discover more from Wonkette
Wonkette is filthy, hilarious, liberal news. YOU CAN HANDLE THE TRUTH!
Over 18,000 subscribers
OMFG Le Pain Quotidien Is So Effing Good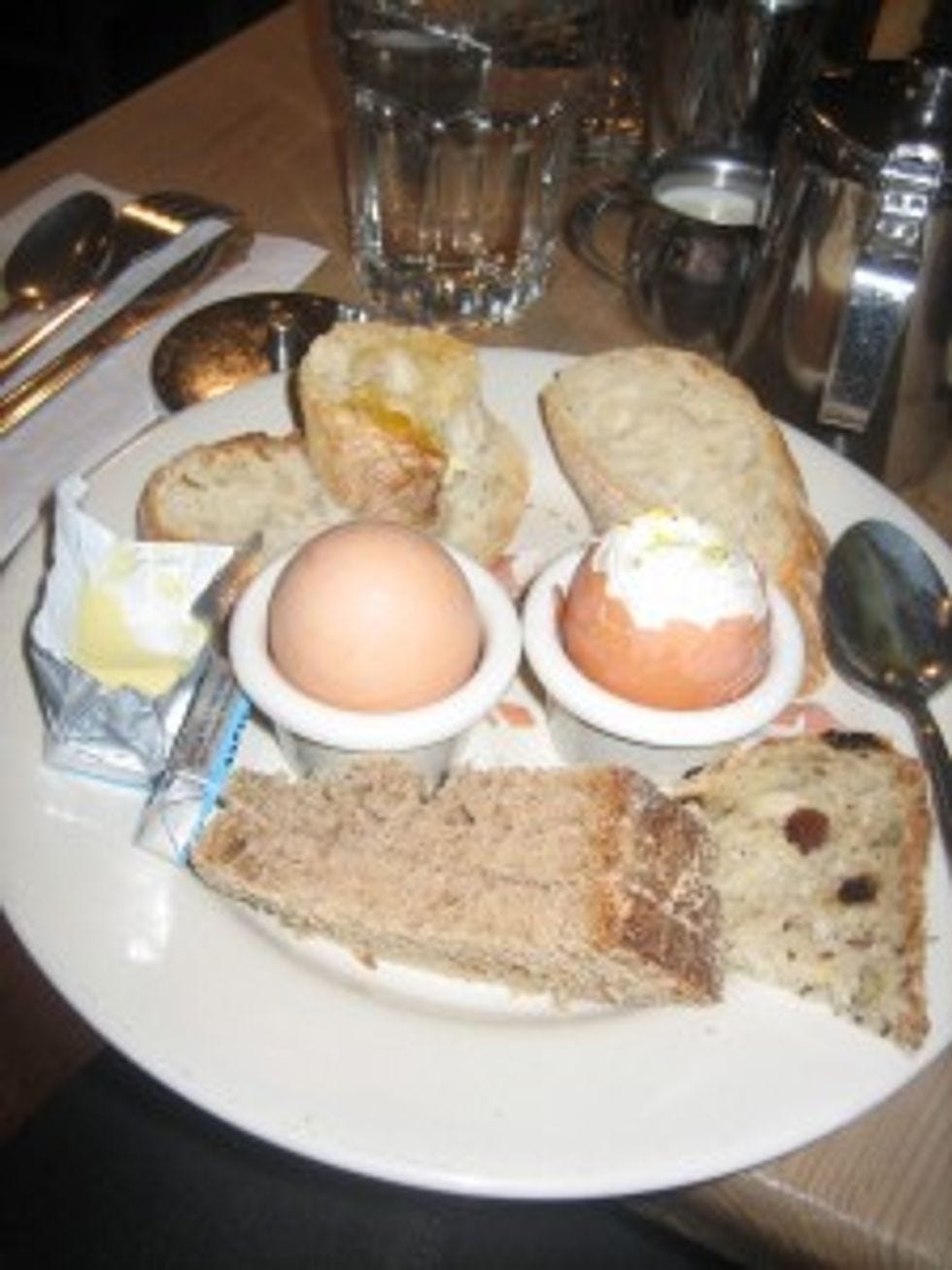 Never has plain old bread and a cup of joe tasted so good. No wonder Le Pain Quotidienis so popular -- the food is simple and delicious enough to stand on its own. And usually, your Wonkette doesn't buy the whole organic hoo-ha, but LPQ really makes it work.[This is the last review from our Malaka Gharib! Wish her luck with her new "real" job. -- Ed.]
LPQ is an international bakery chain based in Belgium, and they've got restaurants in random places, including Turkey, Bahrain and Russia, and there's a handful of them here in DC. But they've only got one motive, and that's to bring delicious bread to the masses.
Besides tarts, croissants, pastries and the usual items you'd see at any European bakery, there's a great selection of cafe food: tartines (which means "sandwiches" -- that took us a second to figure out, too), salad, soup, omelets and dessert. LPQ also sells their top-quality condiments, too, so if you fell in love with the jam or the mustard, you can take some home with you (it's a tad pricey, but tasty).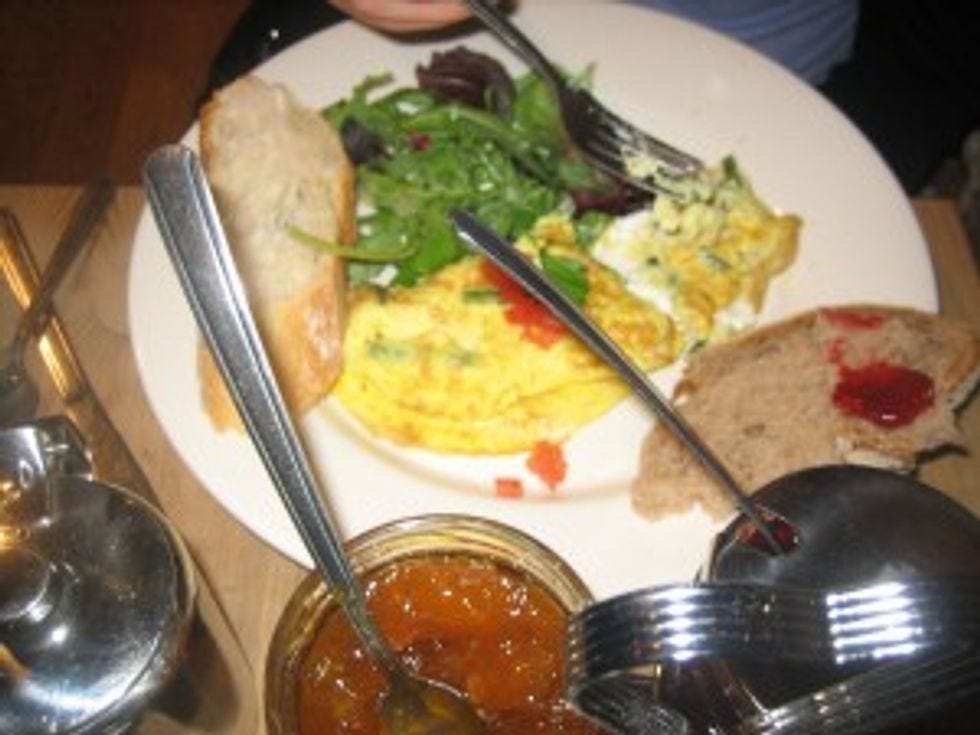 On to the food! The soft-boiled egg plate was such a dream: two eggssurrounded with different kinds of beautiful organic breads, with plenty of chunky apricot and raspberry jam and salty butter for spreading. The omelet was fluffy and had the perfect amount of salty, soft goat cheese and asparagus folded into it.
A lot of people seemed to be ordering the Atlantic smoked salmon tartine with dill and scallions, so if you're in a sandwich mood when you go there, be sure to get that.
The only bad part was the service -- it was atrocious. OK, so the place was busy and there was a line out the door, but it took the waitress about 10 minutes to give us a menu. And then we had to ask the busboy for a cup of coffee.
Another complaint about LPQ is that the portions are fairly small for the price you're paying, but really, how is that different from eating out at like, Jaleo or CoCo Sala or any other restaurant in DC?
 Le Pain Quotidien, 2815 M St NW, Washington DC, (202) 315-5420.