Discover more from Wonkette
Wonkette is filthy, hilarious, liberal news. YOU CAN HANDLE THE TRUTH!
Over 18,000 subscribers
GOP Convention To Be Blood-Soaked Reenactment Of Second Punic War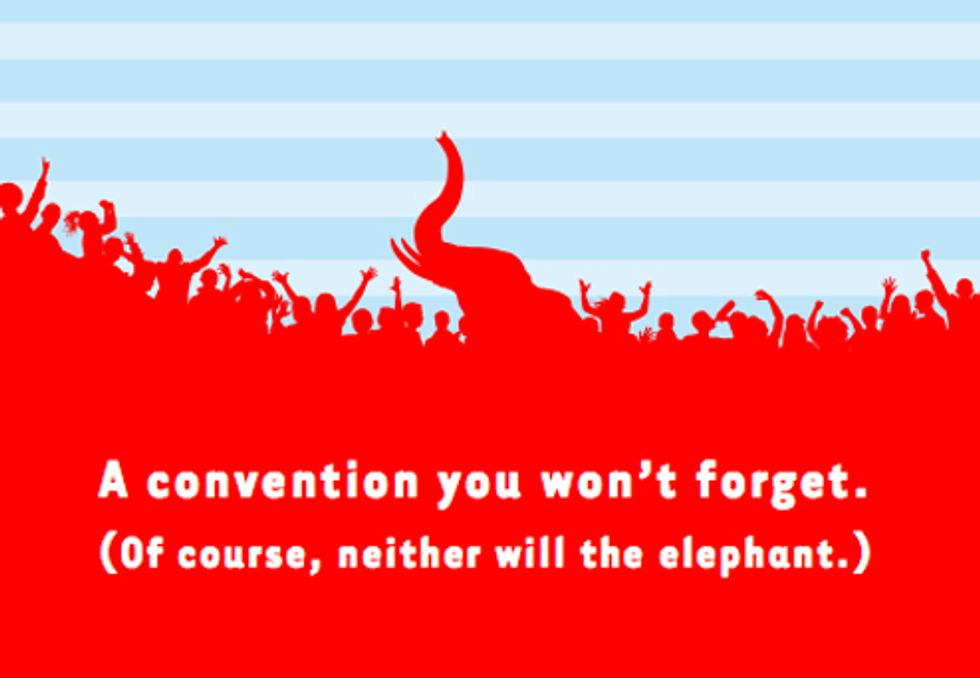 Thank you to Wonkette pamphlet operative "Taylor" for sending us this fantastic brochure from the Minneapolis Saint Paul 2008 Host Committee about the exciting upcoming convention. How rad will it be? Well if this pamphlet is any indication, John McCain will enter the arena with his seven children and two wives on a War Elephant -- decorated in gold, rubies and fine silks -- carrying the Sword of Gryffindor in one hand and the dripping, severed head of Chuck Hagel in the other; he won't even have to speak because everyone will just be cold goin' nuts at the sight of this.
On the second page of this Hype Pamphlet, they've eschewed the War Elephant for a cropped computer-game elephant and placed it in the Twin Cities' various hot spots.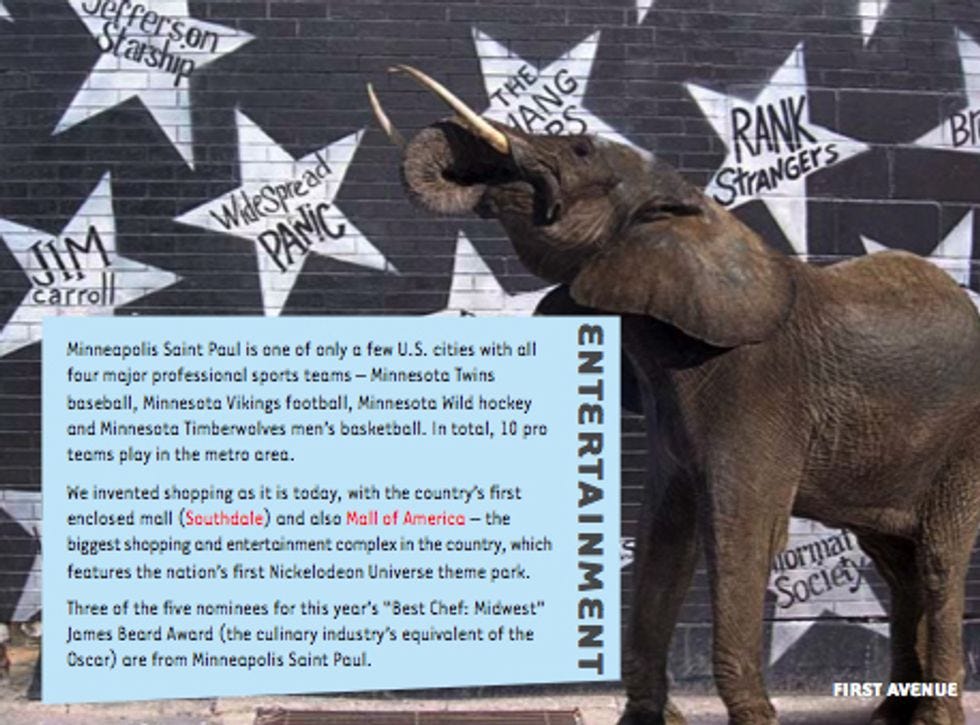 Here's Mr. Elephant starting out his fun tour of the Twin Cities. Mr. Elephant just arrived in America, you see! Only weeks earlier, he was playin' with his elephant friends in Africa, just swimmin' and runnin'. Then John McCain and a team of RNC interns poached him during one of their routine slave-capturing missions. "I know exactly how we can use this big fella here -- we'll take him straight to the convention!" shouted one of the interns.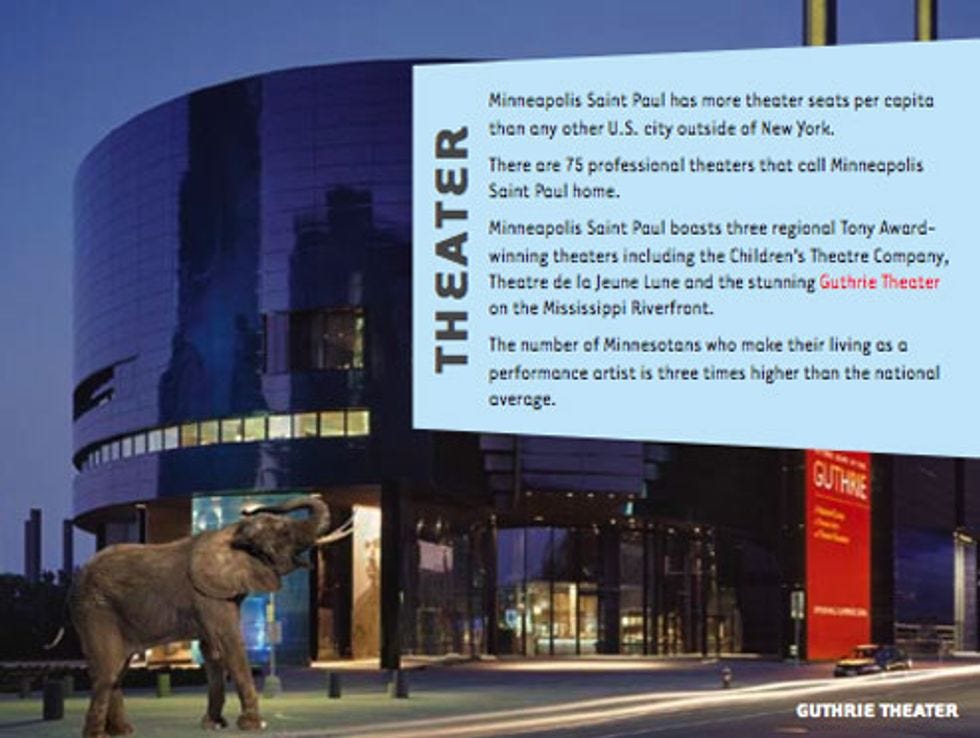 "I'm gonna go see my first American play, right here in Minnesota," Mr. Elephant decides later that night. "What's playin'?Phantom of the Opera? Heck, I don't care, I'll see anything!"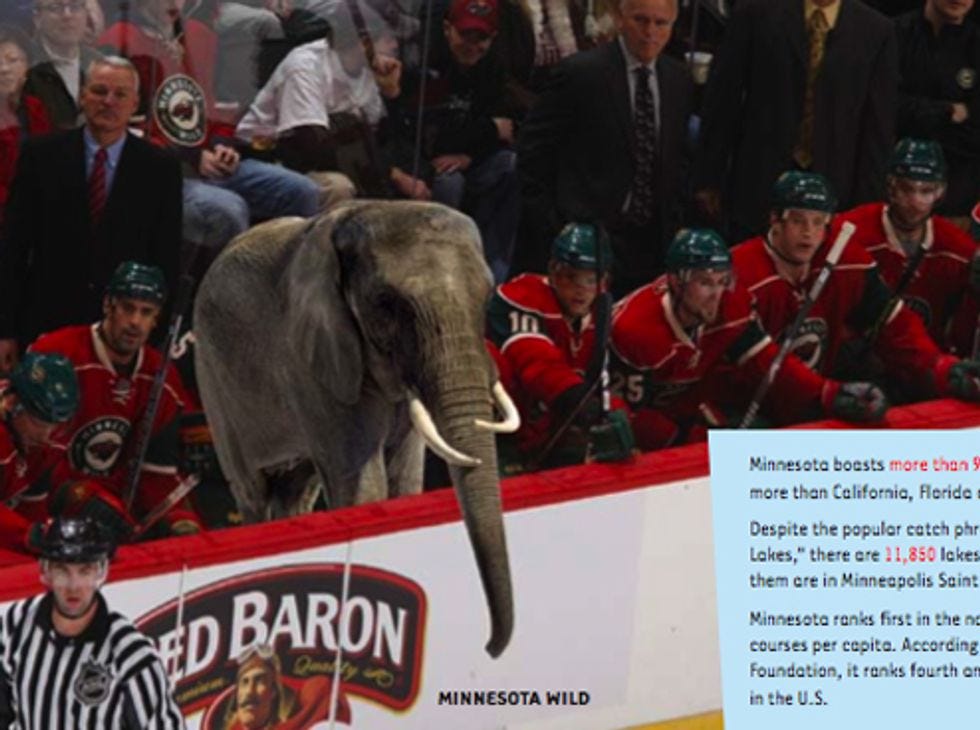 Mr. Elephant has to use the restroom, but where's a toilet big enough for an elephant? Right here, on the laps of a Minnesota hockey team, during the middle of its off-season in late summer.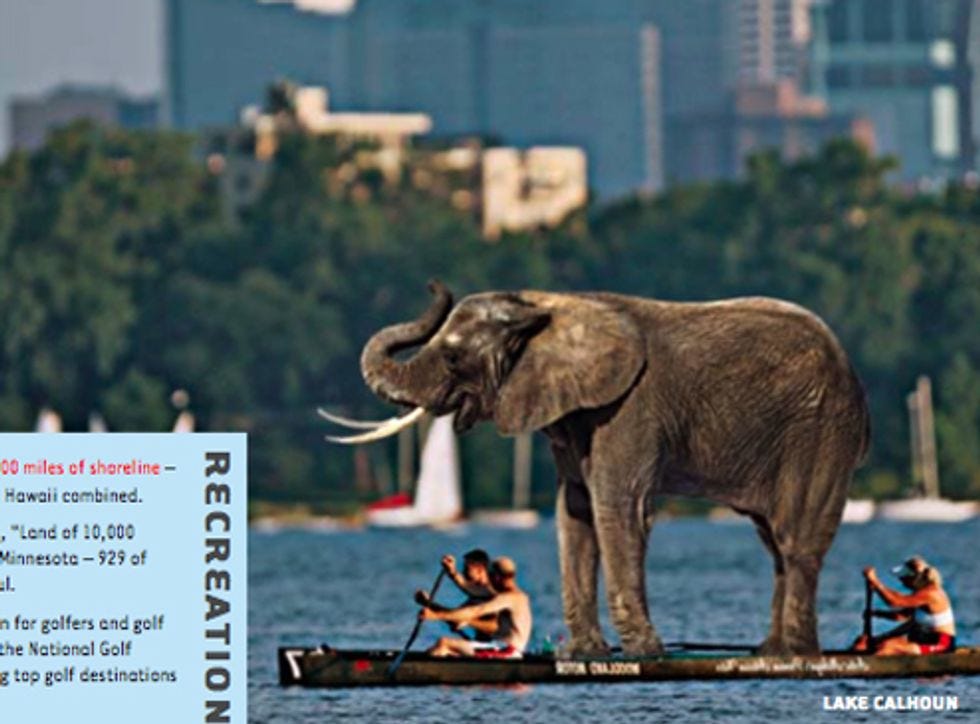 Where's a million-ton elephant to stand these days? How about right here, in the middle of this canoe.