Discover more from Wonkette
Wonkette is filthy, hilarious, liberal news. YOU CAN HANDLE THE TRUTH!
Over 15,000 subscribers
Jews, Corned Beef and Irish Folk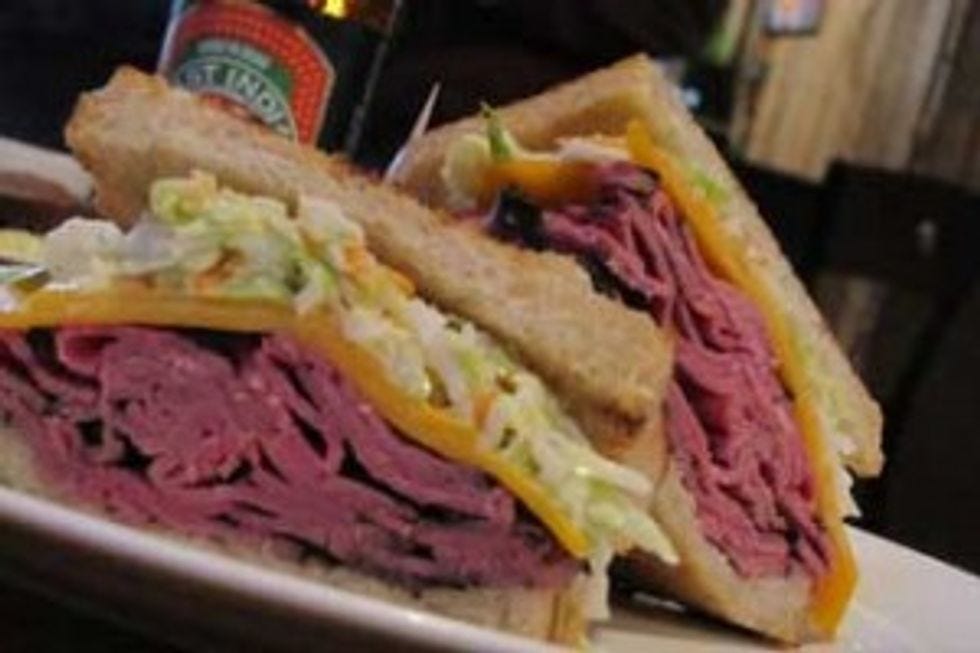 Star and Shamrock isn't your bubbie's kitchen. It hasn't been sanctified by a Rabbi, it's not going to bring about the Second Coming and it's no Katz's, Carnegie's, or Eli's (an actual Kosher Deli in DC). What is it then? It's a pub/deli in the predominantly black Atlas District where maybe ten Jews actually live. As it is a bar/deli, this means it's going to be loud and crowded. 
It also means that your food will be greasy, as bar food tends to be, and may not be presented that nicely, ya know, as bar foods tends not to be. (There is no excuse for their latkes though they suffer from a lack of pepper and onion.) It all comes down the following: if you're a Jew looking to fulfill your one religious obligation, which is to regularly eat corned beef sandwiches, and/or you're Irish and like beer and tuna melts, and/or you're a goy who likes Jewish-y food as well as beer, you can happily and successfully satisfy yourself at Star and Shamrock. And, just throwing it out there, Jews don't really eat latkes outside of December, but whatever.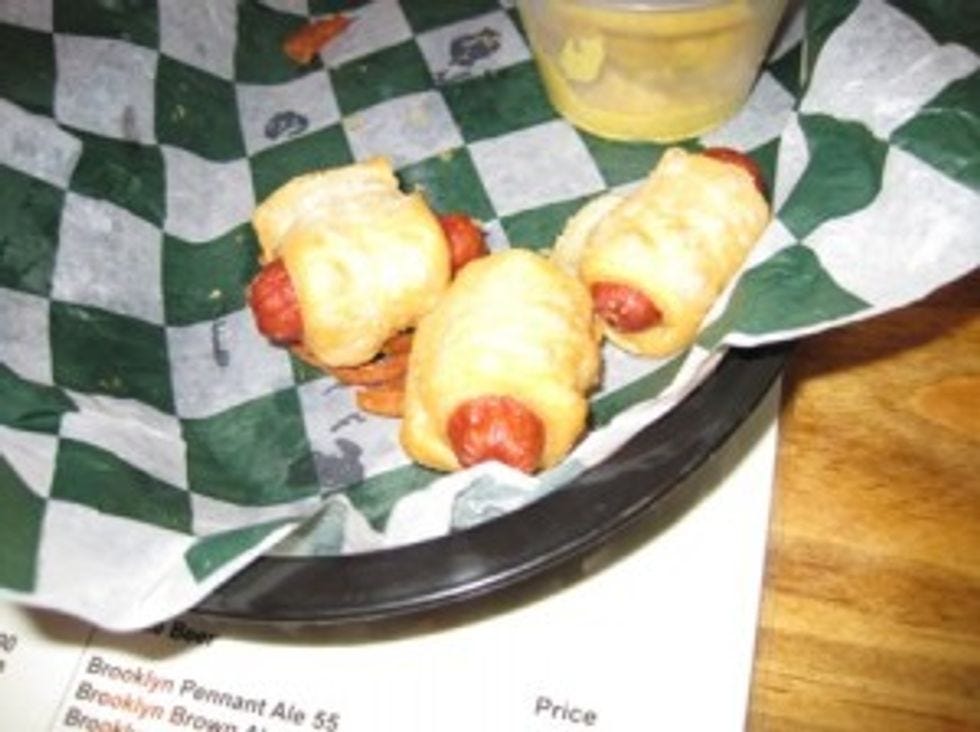 Star and Shamrock really delivers in the deli department. They serve corned beef, pastrami, beef brisket, roast beef, chopped chicken liver as well "Jewish salami" and "Jewish bologna," and by "Jewish" they mean Hebrew National, as meat tends to not have a religious affiliation. Other Jewish-y items on the menu include matzoh ball soup, fried matzoh balls, and kosher kornies, which are Hebrew National hot dogs wrapped in dough, battered and fried.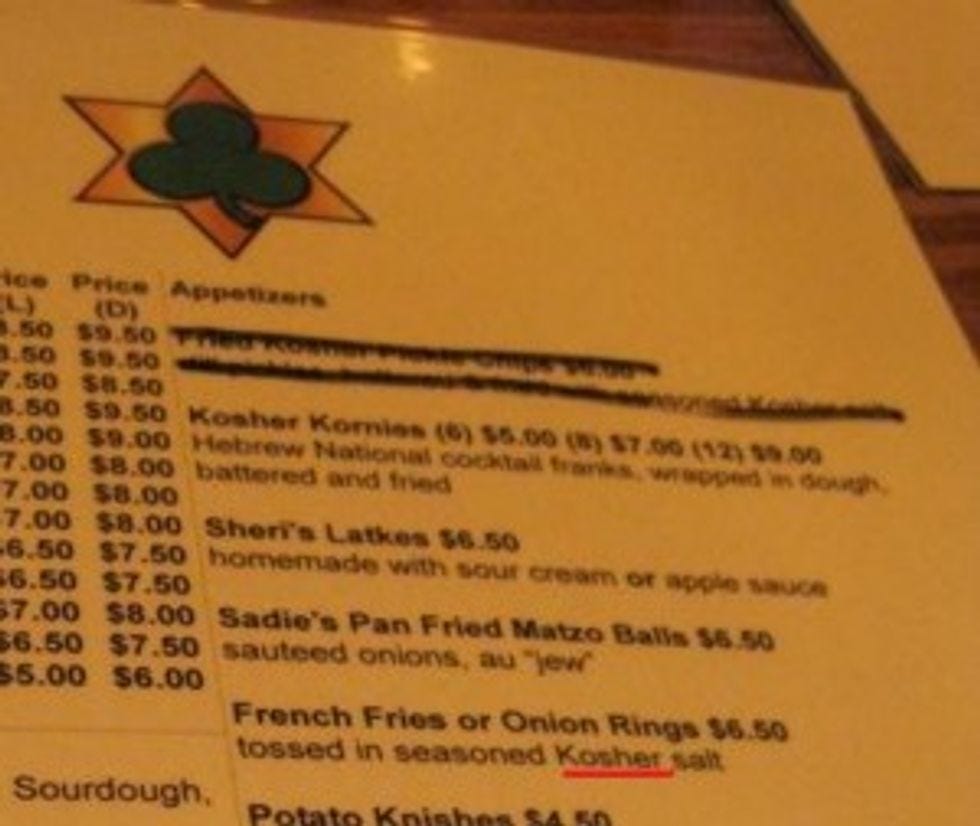 If you're looking for kosher food, which someone in the Wonkette universe may want, they do serve kosher meat, but the kitchen isn't kosher, so there went that. But don't worry, they do use the super-kosher ingredient "kosher salt" on the fries and onion rings.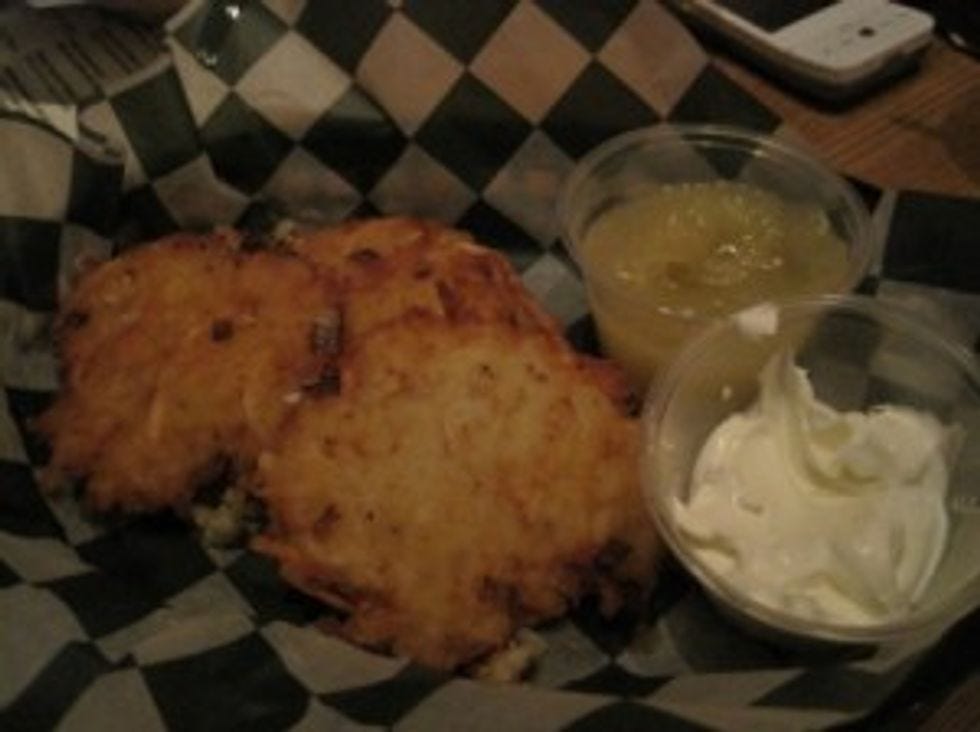 These are the latkes (which again, desperately, desperately need to be made with more pepper and onion), but why get one latke when you can get the Jewish version of KFC's Double Down, the "Latke Madness sandwich" -- corned beef, grilled sauerkraut, and swiss cheese sandwiched between 3 huge latkes slathered in Thousand Island dressing.
Onward to the Irish, who supply the establishment's beer and whiskey. There are 11 beers on tap, including Guinness, Kilkenny Irish Cream Ale, Harp and Magner's Irish Cider. They also have a dozen or so Irish whiskeys as well as rye, bourbon, and scotch. As for Irish food, they offer a shepherd's pie as well as the most Irish dish of them all, the "McTuna Melt," which is tuna salad, hot peppers, and melted cheese on "Jewish rye."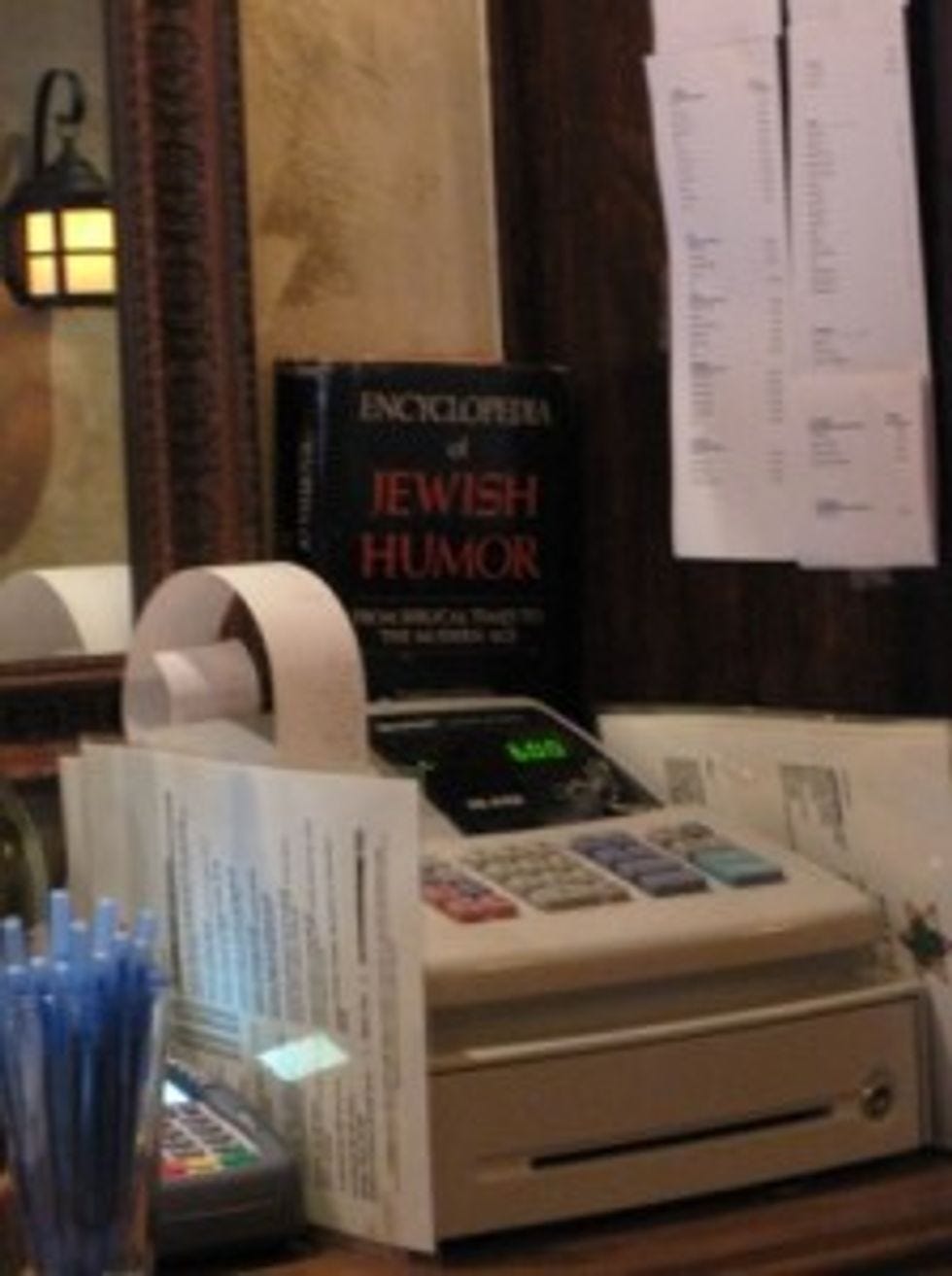 This book will come in handy when the bartenders are in need of a Jewish joke from biblical times.
The "shtick" at this place is unbearably annoying (you can get fried matzah balls, "au jew") and we could have played along by throwing some Jewish jokes and key Jewish words like "holocaust" and "stingy" into this review, but we didn't, because that would be annoying and slightly distasteful. Just eat their corned beef sandwich, wash it down with some whiskey and call it a day.
 Star and Shamrock, 1341 H Street NE, Washington, DC 20002.