Discover more from Wonkette
Wonkette is filthy, hilarious, liberal news. YOU CAN HANDLE THE TRUTH!
Over 18,000 subscribers
Obamacare Website Crashes On Final Enrollment Day, Total Coincidence, Nothing To See
Fix it? Why would they want to fix it?
 [Updatedwith new development; see end of article.] Yesterday was the open enrollment deadline for people to sign up for plans on the Obamacare exchanges for 2020. You might think the Department of Health and Human Services would take all the steps necessary to make sure Healthcare.gov, the signup site, could handle all the extra traffic expected on the final day of open enrollment -- and if not, to make damn sure anyone having problems could get signed up. Hahaha, if you expect that, you have not been paying attention! On Sunday afternoon, as traffic got heavier, this is what greeted people trying to sign up for insurance: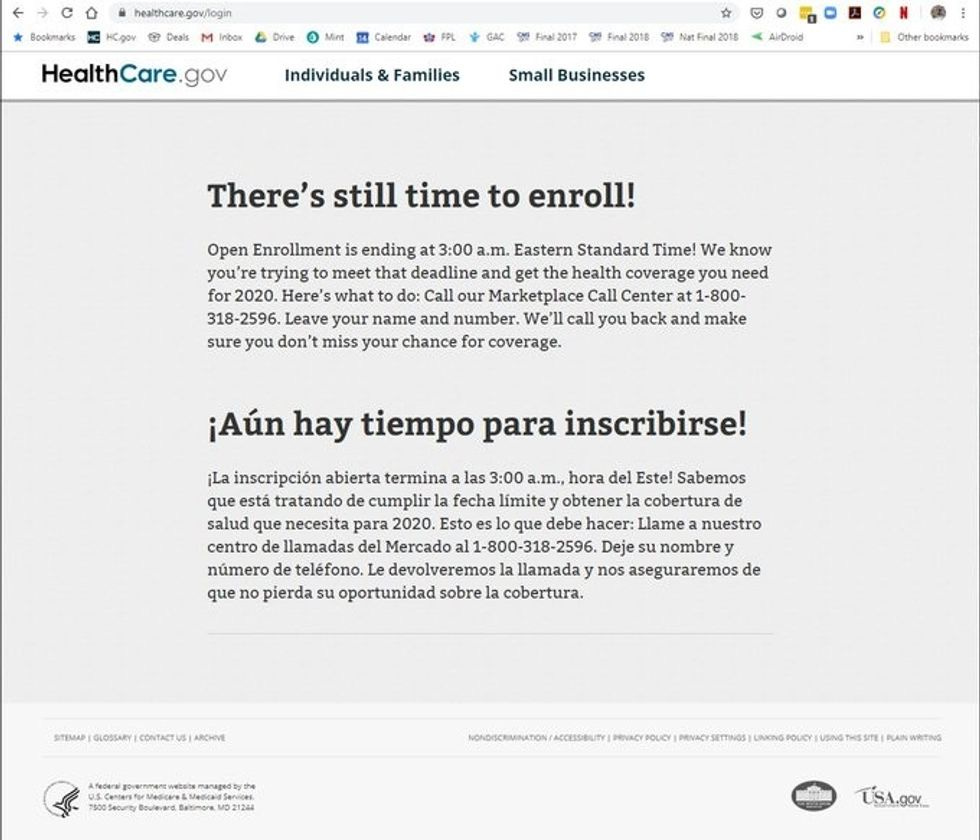 A spokesperson for HHS's Centers for Medicare and Medicaid Services (CMS), which is in charge of running the website and helping Donald Trump dismantle Obamacare with plausible deniability, told The Hill  that the site "remains open for business." Just not actually signing anyone up while it was all glitchy, you see. Besides, said the spokesperson, anyone who left a message at the phone number shown on the error screen would hear back from CMS and get their insurance. The spokesperson also said the site has a friendly "waiting room" function that handles heavy traffic, although they also said it would only affect a "portion of customers." But that message up there is no "waiting room," it's just a note on the front door saying "Good luck, try leaving a message."
Joshua Peck, who ran CMS during part of the Obama administration and later co-founded the nonprofit Get America Covered to counter the Trump administration's efforts to gut the ACA, said this crap couldn't possibly be happening at a worse time:
@CMSGov The https: //t.co/vukmhBMkkk website problem is ongoing (2 hours now). Sometimes the login page loads, somet… https://t.co/RzjBo4cDg3

— Joshua Peck (@Joshua Peck) 1576451666.0 
The outages led a whole bunch of prominent Democrats to call for CMS to extend open enrollment another day:
The Trump administration must extend the deadline to enroll for health care coverage. Any delay or attempt to keep… https: //t.co/5EXhdWuUv8

— Elizabeth Warren (@Elizabeth Warren) 1576456622.0 
This is unacceptable. The Affordable Care Act is the law of the land and any American attempting to #GetCovered sho… https: //t.co/DZ1e4GxuNY

— Pete Buttigieg (@Pete Buttigieg) 1576451707.0 
CMS never said a word about extending the enrollment period, although a spokesperson helpfully reassured healthcare reporter Amy Lotven Sunday evening that anyone leaving their info on the site or at the call center would for sure get coverage. As healthcare blogger Charles Gaba pointed out, that's hardly a very effective way to deal with the agency's site going belly-up on the highest enrollment day of the year:

Ugh. Again, there's a big difference between procrastinating and waiting until the last minute...and *not being abl… https: //t.co/yzCdvBXyre

— Charles #GetCovered-ba (@Charles #GetCovered-ba) 1576455427.0 
As of this morning, CMS hasn't said anything on its website, which conveniently doesn't even mention that embarrassing Obamacare or ACA at all: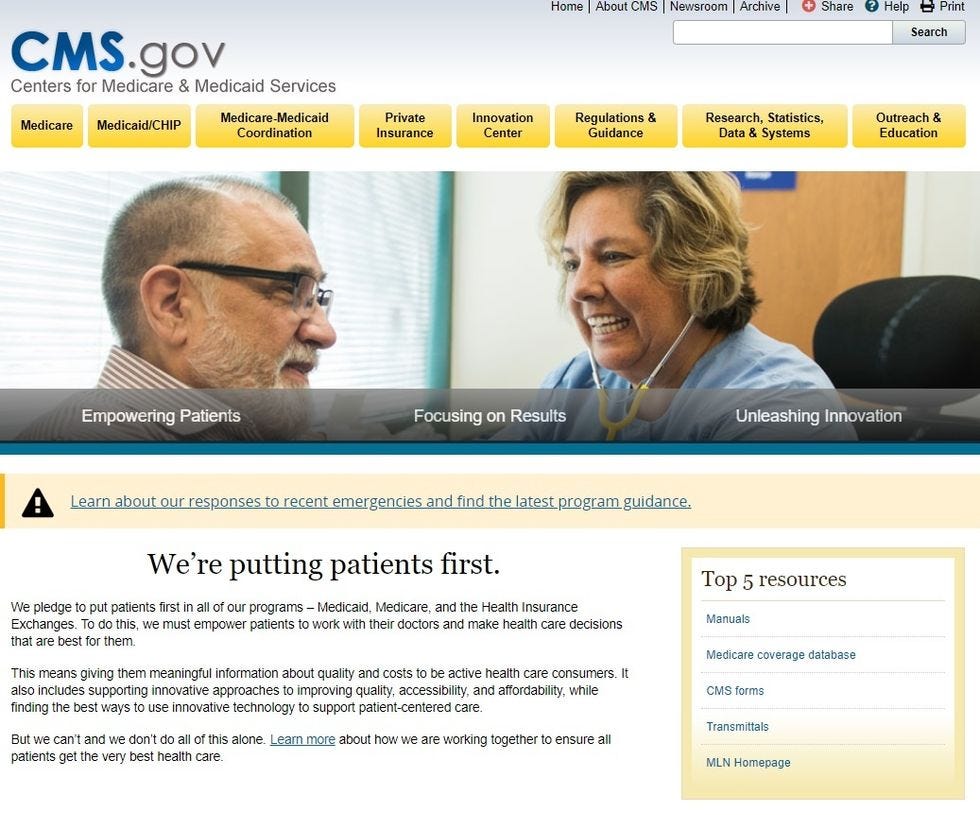 Nothing in the "newsroom," either, and no mention of the outages in the Twitter feeds for HHS Secretary Alex Azar, or CMS Administrator Seema Verma. Maybe it never actually happened. It's the holiday season and there's a lot of impeachment news -- maybe this story, like the ACA website, will just go away.
UPDATE: Wellthat took a good damn while! Just before 1: 00 PM Eastern, the day after the delays cropped up, Verma announced on Twitter that Open Enrollment will be extended until 3 AM EST Wednesday.
We at @CMSGov want to ensure a seamless shopping experience for everyone seeking coverage, so starting at 3 pm ET t… https: //t.co/SacV4G0uk6

— Administrator Seema Verma (@Administrator Seema Verma) 1576519039.0 
Yr Wonkette is glad we were able to convince her to fix this.
[ ACA Signups blog / The Hill / Joshua Peck on Twitter]

Yr Wonkette is supported entirely by reader donations. Please send us money to help us make sure shit like this doesn't get lost in the cracks.