Discover more from Wonkette
Wonkette is filthy, hilarious, liberal news. YOU CAN HANDLE THE TRUTH!
Over 18,000 subscribers
Seven Things To Think About That Are NOT Trump Comparing Porn Star He Banged To His Daughter Ivanka
George Booth always makes us think nice things.
So we already had the story about Donald Trump allegedly paying hush money to a performer in "adult movies" (a category that really should cover how-to videos on home repair and doing your taxes). We already nodded in agreement with the tweets pointing out that such a story would consume any other presidency, but for Donald Trump, it's just the third weirdest thing this week. And we've already processed the fact that evangelicals continue to think Trump is the Maccabees' knees. But this Spin piece about In Touch's reprint of a pre-nondisclosure agreement interview with Stormy Daniels brings some seriously squicky thoughts to mind.
A frequent theme throughout the interview concerns Trump being taken aback by how smart and business savvy Daniels was, with Trump going so far as to tell Daniels that he wanted to put her on The Apprentice. One of Daniels's quotes on the subject which In Touch published in the print edition of the story but not online, is particularly striking.

"We had really good banter," Daniels told In Touch. "He told me once that I was someone to be reckoned with, beautiful, smart, just like his daughter"
Yep, it's the old Ivanka's so hot that if she weren't his daughter, he'd date/bang her story, only now in the guise of Trump telling the actual person he was banging that she reminds him of his hot daughter. But only in terms of her business savvy, a shred onto which we will hold with all of our strength until we die.
What with brain bleach not actually being a thing that exists, Yr Wonkette, as a public service, would like to offer you seven things you can think about other than Donald Trump comparing his porn star paramour to his own daughter. You could add others in the comments, if only Wonkette allowed comments!
1) New Yorker cartoons.Try to remember some of your favorite New Yorker cartoons, maybe even the ones you laughed at! We are particular fans of George Booth and his goofy-looking dogs, mustachio'd men in sleeveless undershirts, and dotty hausfraus! Think good thoughts about a pussycat, if you can. No, do not think of Donald Trump calling his pornstar mistress "Kitten," that is doing it completely wrong.
2) Is this dress blue or gold?That is a fun thing to think about! You could look up how the neuroscience behind it works, too -- and to help you avoid thinking of Donald Trump imagining his very own daughter while sliding a strapless dress off his porn star chatelaine's supple form, we will not even link to the neuroscience stuff so you will not think of such things.
3) Invent a new username for your online posts.It could be something breezy and media-insidery, like "If Axios Summarized Tolstoy," or maybe a phrase from the current news, like "Shithole ShitShow In The Shithouse," or "God Don't Let Me Think Of Trump Lusting After His Daughter."
4) Consider a favorite philosophical paradox.Think back to that freshman philosophy class you had to take because you needed the credit even though it wasn't even related to your major. Try to remember some of the great philosophical conundrums like Zeno's Paradox or Hempel's paradox. Or why Donald Trump would be foolish enough to have sex with his porn star moll, to whom he compared his daughter, without even wearing a conundrum. 
5) Enjoy this classic Edward Gorey cartoon!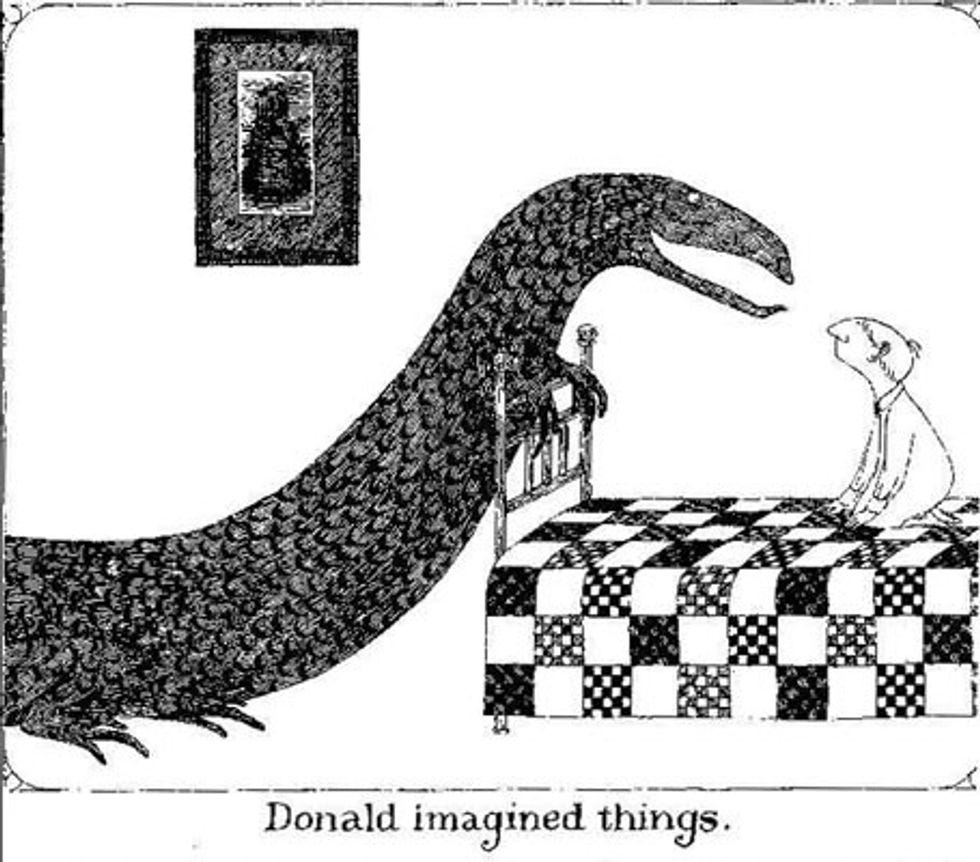 Just don't let yourself think of Donald imagining his daughter Ivanka while having mediocre sex with his porn-star mistress, who went by the pseudonym "Stormy Daniels." Remember that he imagined her to be a financial genius like Ivanka, not bangable like Ivanka.
6) Try to recite some tongue twisters real fast!Try these amusing tongue twisters to keep your mind occupied! This one can become a little naughty if you don't say it carefully!
I saw Susie sitting in a shoe shine shop.

Where she sits she shines, and where she shines she sits.
This one is twisty and especially made for Wonkette readers!
How can a clam cram in a clean cream can?
Or how about this one? It's tricky!
Eleven benevolent elephants.
Sort of makes you wonder how the Republican party could embrace a guy whose family values include embracing his own daughter as if she were his porn star doxy, doesn't it?
7) Cute animals and great literature!Go find photos of adorable animals and then add captions from great literature to them! You could be a big hit on Twitter!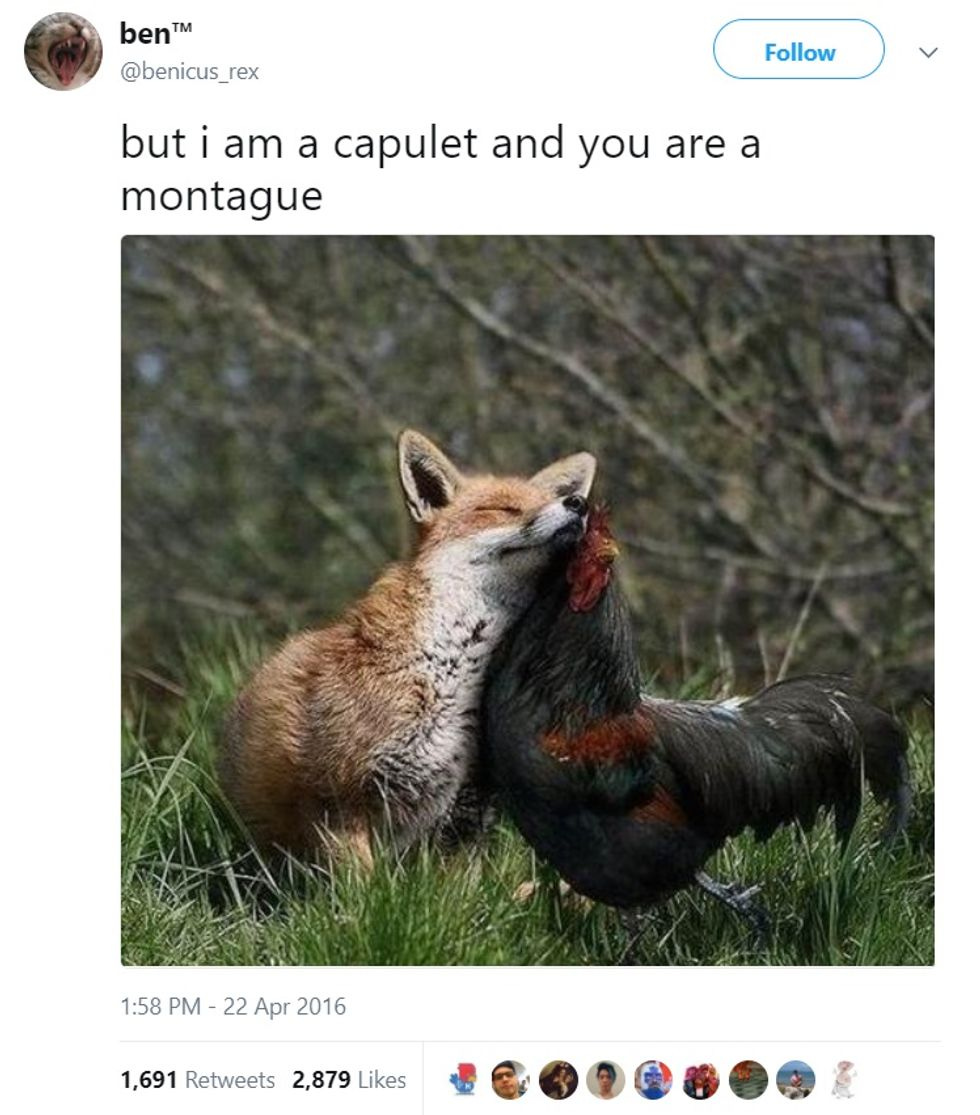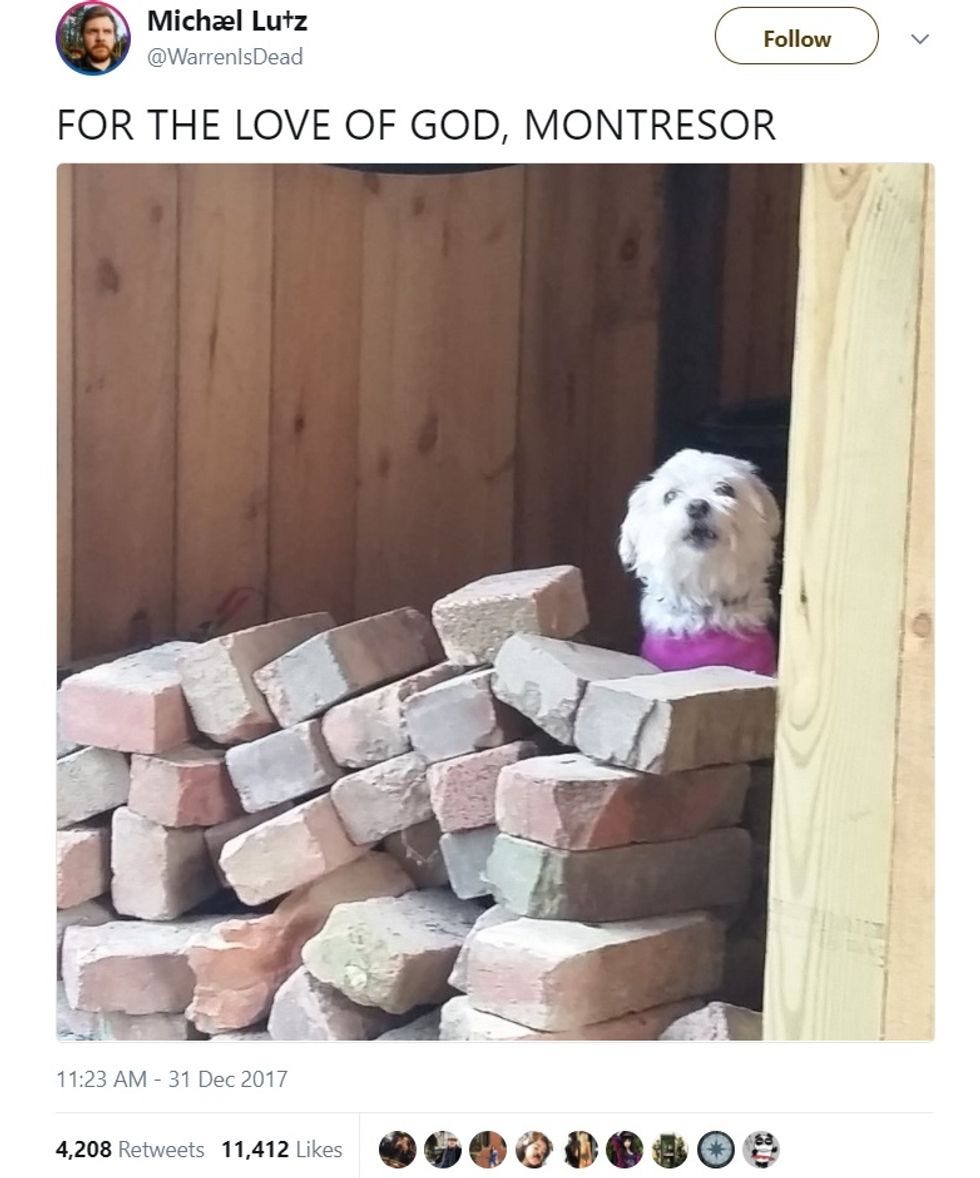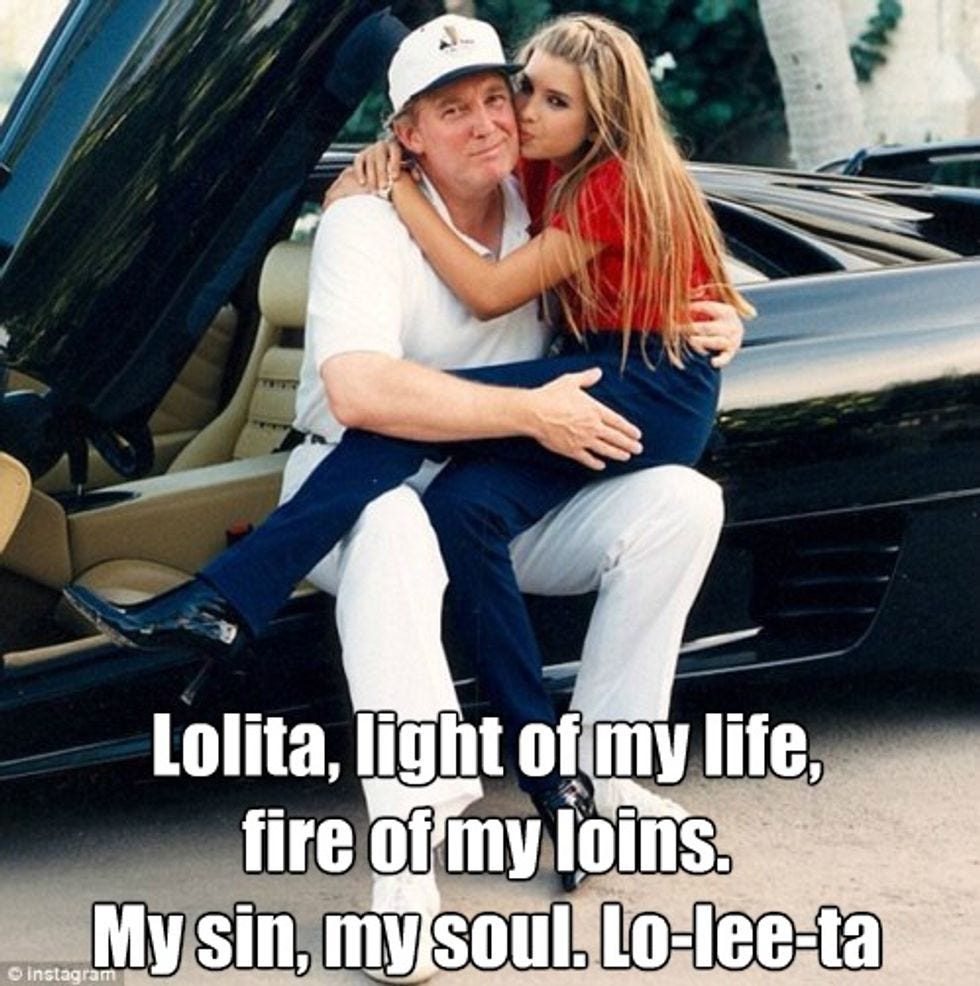 Oh, and the porn star he was fucking reminded him of his daughter. Humbert Humbert never did THAT shit.
We hope you have found this an amusing and worthwhile distraction, one which helps you avoid any and all thoughts of Donald Trump mentally undressing his daughter, whose business acumen really got him hot under the proverbial collar.
Which he never wore while having sex with his porn star inamorata.
This kitchen floor isn't going to lie on itself, so we're knocking off early and this is your OPEN THREAD.
 Yr Wonkette is supported by reader donations. Please click here to send us money to keep us writing for you, which is the opposite of paying off a porn star to not talk about her affair with Donald Trump. And she reminded him of his daughter. 
[ Spin ]