Discover more from Wonkette
Wonkette is filthy, hilarious, liberal news. YOU CAN HANDLE THE TRUTH!
Over 18,000 subscribers
These Creative Christmas Trees Will Win Santa's Heart! Tabs, Thurs., Sept. 22, 2022
FUCK YOU WONKETTE IT'S BARELY FUCKING FALL. Your morning news roundup!
HOW did Wonkette miss Melania's QVC Christmas? There's a fucking BE BEST ornament, and it's fuckin ugly! I fire us all, every one. (Fox News) 
Remember when???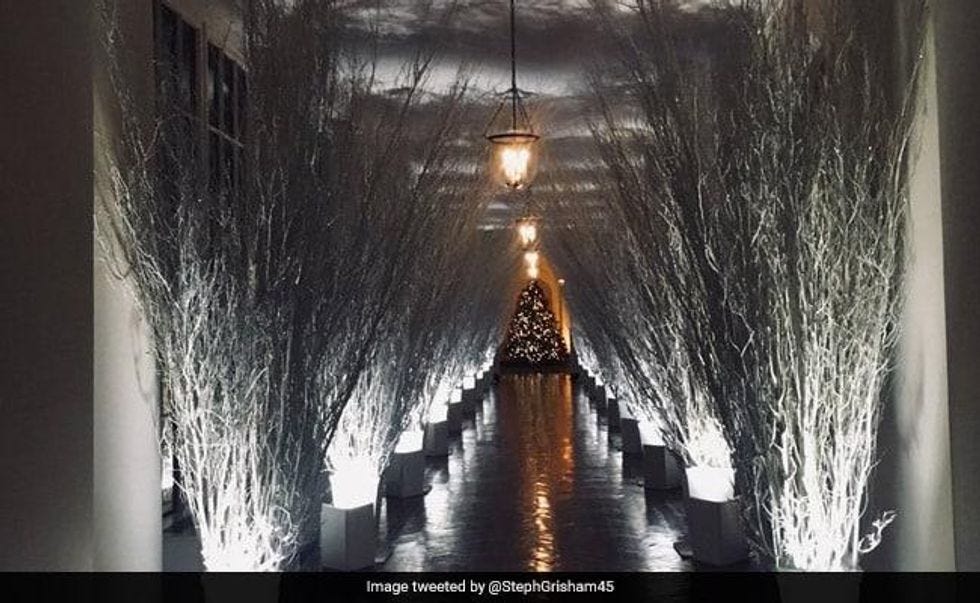 Melania's Max Schreck Christmas  
Special Master Dearie stopped Judge Aileen Cannon's gaslighting. — Gift link, Jennifer Rubin at Washington Post 
The neo-Nazis following the Republicans' lead upside down smile emoji. (Vice) 
The "unprecedented flood" of book bans this year. I'm sure Bill Maher and Bari will get right on it. — Daily Montanan 
Book-banning wingnuts are a tiny minority, says Cory Doctorow. They're also "vicious, paranoid, hateful creeps."
It's real and it's spectacular. 
Putin's army is reportedly opening the prison doors to serial killers and at least one cannibal, so that is great fun for everyone. (Daily Beast) 
From August, bail reform works actually. Here's the studies and the data and "tough on crime" mayors lying. (Serial murder and cannibalism are rarely eligible for release.) — New York Daily News 
Black and Latino Chicago residents have shit-tons of lead in their pipes. One home tested had 73 times the EPA limit. Let's get cracking on that lead pipe replacement(White House) promised in the BIL. (Guardian) 
This is a fun profile/interview with Rep. Ruben Gallego of Arizona. 1) Don't say Latinx , actual Latinos almost universally hate it. 2) He's totally gonna primary the shit out of Kyrsten Sinema, you know he's gonna whether he admits to it just yet or not. — Vice 
This fucking idiot.
"Laura says hydroxychloroquine works. It's perfectly safe, so just approve it," they write that Trump told Azar during the phone call.

When Azar protested, the then-president told him, "Laura takes it. It's safe," Baker and Glasser report.

"I want it approved today. That's an order," he ultimately demanded, according to the book.
Thanks for the splainer on "vaccine-derived" polio, Politico. It IS an unfortunate and inartful phrasing!
Christmas trees? What the fuck, it's barely fall. (The Ecofeed) 
 Do your Amazon shopping through this link, because reasons .
Please Wonkette going through this Christmas and the next 50. We love you!