Discover more from Wonkette
Wonkette is filthy, hilarious, liberal news. YOU CAN HANDLE THE TRUTH!
Over 18,000 subscribers
You Fucking Love Science, So Vote Some Fucking Scientists Into Office!
Science in America is under attack. We are seeing the dumbification of our country, just so a few Trump bootlickers can make some extra bread to buy another fur-lined yacht or diamond tipped backscratcher or mahogany and ivory swastika. Let's list just three egregious examples of egghead evisceration (did you know that alliteration is a subset of consonance ?), shall we?
 1. The Department of the Interior Removes All Mention of Climate Change From Its Strategic Plan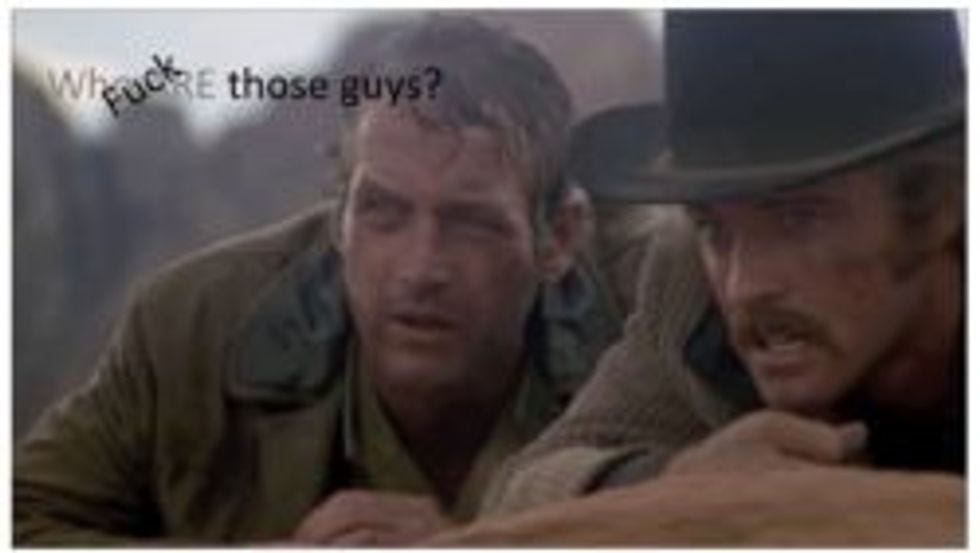 Is this surprising? No. Is it disgusting, cynical, craven and just flat out a dick move by an administration with more dicks in it than a Richard Nixon cosplayers convention? You betcha. Here's the department's mission statement: "The Department of the Interior protects and manages the Nation's natural resources and cultural heritage; provides scientific and other information about those resources; and honors its trust responsibilities or special commitments to American Indians, Alaska Natives, and affiliated island communities." That's going to be pretty hard to execute when the new strat is all about letting oil and gas companies prospect in lands previously closed to them and about policing the border. One of the DOI's revised success metrics now assesses how many acres of public lands are made available for oil and natural-gas leasing. Better download some photos of bears now, so you remember what they look like. Instead of a focus on preservation of public lands, going forward, the strategic plan emphasizes the DOI's role in policing the US-Mexico border. It intends to deploy its stormtroopers, I mean, law enforcement officers, "to decrease illegal immigration and marijuana smuggling on DOI managed public lands."
 2. Rick "Oops" Perry is our Secretary of Energy. 
Let's all say that together. "Rick Perry is our secretary of energy"! Now the left side of the room. Now just the men. Now … anyway. An agency in charge of a lot of scientific stuff (there's that term again) is led by an ex-cotton farmer who said in 2006 that voodoo (intelligent design) should be taught alongside fucking fact (evolution) in Texas schools. Who were the last three before him? Ernest Moniz , a PhD physicist; Steven Chu , a NOBEL PRIZE WINNING PhD physicist; Samuel Bodman , a PhD chemical engineer from MIT. So, we've gone from renting "A Beautiful Mind" to "Dumb and Dumber" for our Friday movie night.
 3. Health and Human Services now says that life begins at conception. 
The Trump administration's plan for Health and Human Services changed the health agency's mission to "serving and protecting Americans at every stage of life, beginning at conception." First of all, no it fucking doesn't. I KNOW that the whole "where does life begin?" is a difficult question, but I'll tell you this. It's NOT when the sperm fertilizes the egg. Yeah, that's a living cell that COULD turn into life. You know what else is? A fucking fat cell. A fat cell is alive and with enough science (not quite there yet people) that cell could be forced to replicate, differentiate and turn into a baby. Think about that next time you want to diet and MURDER INNOCENT CHILDREN YOU MONSTER!
Here's a quick bunch more: Pendejo-in-Chief pulls us out of the Paris climate change agreement; "clean, beautiful coal"; Pruitt guts Obama era Clean Power Plan; allowable methane release levels from natural gas wells increased; National Oceanic and Atmospheric Administration's climate science advisory committee dissolved; the new head of NASA is the first ever politician and not someone who actually knows something about, you know, space (no, executive director of the Tulsa Air and Space Museum and Planetarium doesn't count). I could keep going, but I have to go vomit and stab my eyes out at the same time. Be right back.

Okay, I'm back.
Ugh. What ARE we going to do, people?
Well, here's an idea. Let's elect more scientists and science-savvy peeps to office. A group called 314 Action is all about that babybee. I've quoted some mission statements up top, so how about one more. One fucking sweet one! "We are committed to electing more STEM candidates to office, advocating for evidence-based policy solutions to issues like climate change, and fighting the Trump administration's attacks on science." I just got the biggest science boner ever. Metaphorically speaking of course. This is a family websi … oh, that's right, it's Wonkette. Literally. If you are a STEM dude/dudette and have the cojones, please run for office. Help us in our time of need! If not, then support candidates that are pushing STEM somehow.
Here's a good one to get you started. Jess Phoenix is running for the House in California's 25th District against incumbent Steve Knight. Help a volcano scientist beat a Republican! Now, there's one thing that you will be able to say when you get back home from helping a STEMmer gain office. And you may thank God for it. Thirty years from now, when you're sitting around your fireside with your grandson on your knee and he asks you, "What did you do in the great American War against science?" you won't have to say, "Well... I shoveled shit in Louisiana."