Discover more from Wonkette
Wonkette is filthy, hilarious, liberal news. YOU CAN HANDLE THE TRUTH!
Over 18,000 subscribers
Know That Thing When A Pomeranian Finds Out It's Going To The Groomer Even Though It HATES The Groomer?
Newsmax is just a very good network.
Meet this dork Grant Stinchfield, who hosts a show called "Stinchfield" on Newsmax, because that's his real name. This is his bio. It's not very impressive.
He's already tweeted out   the clip we're about to show you, and he typed "Nailed it," in case you were wondering whether he thought he did a good job today on TV, whether he feels like he was a very big tough guy who owns the libs. He does.
Stinchfield had on as a guest a veteran named Joe Saboe, who's working on getting all the remaining Americans out of Afghanistan. You can read about Saboe's work right here. Stinchfield started by trying to get Saboe to say Americans left in Afghanistan are trapped in a "hostage situation," and Saboe just is not taking the bait, because he actually knows what's going on and he's not a moron.
The super hilarious fun starts around the 2: 30 mark.
STINCHFIELD: I think you and I can both agree this never needed to happen, if the government knew what it was doing, we wouldn't have Americans in this situation.
Haha, Stinchfield thought he was being so clever. He thought he was finally gonna get to do his MAGA little dick club propaganda and that Saboe would go along with it.
Saboe did not go along with it.
SABOE: Yeah I agree with that. I think multiple administrations leading up to this had multiple opportunities to try to set this up for success, and I think that's not happened ...
Stinchfield was mad. So, so mad. The mean guest who was an expert said "multiple administrations," which means he partially blames Donald Trump our lord and savior that rightwing white Christians worship now that they've fully deleted Jesus from their lives.
This would not stand.
So Grant Stinchfield decided to set the record straight.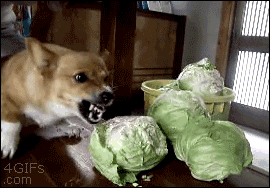 That's right, Grant Stinchfield decided to set the record straight and avenge his mighty lord Trump.
Here he comes. He's on his way.
And he said:
STINCHFIELD: I can tell ya this didn't happen under President Trump, and I know there's a lot of people on the Left ...
blah blah blah blah blah
STINCHFIELD: [Trump] didn't pull out because he knew this would happen ...
blah blah blah blah blah
Saboe tried to gently correct Stinchfield's misunderstanding of recent history:
SABOE: With due respect, Grant, veterans [...] we've followed this closely for multiple administrations, and we know the Trump administration's efforts here were fairly weak, that they were trying to limit the number of people that would get out, and so ...
Uh oh now yer done it! Grant's real mad now! Here comes the wrath!
STINCHFIELD: Joe, I'm gonna cut you, I'm already weak, I'm already low on time, Joe, Joe, CUT HIM OFF PLEASE CUT HIM OFF NOW YOU'RE NOT GONNA BLAME THIS ON PRESIDENT TRUMP ON MY SHOW THAT'S HAPPENING!
Hahahahahahahahahahahahahahahaha.
Stinchfield then thanked Saboe for being a veteran.
Then he verbally abused the veteran some more. Guess Stinchfield has about as much use for veterans as Donald Trump does. 
STINCHFIELD: BUT DON'T COME ON THIS PROGRAM AND TAKE THE TALKING POINTS OF THE LEFT AND BLAME PRESIDENT TRUMP!
Yap yap yap yap yap he just kept yelling. We'd transcribe more but you're already too busy laughing and showing the video to your kids and now your whole family is going like this: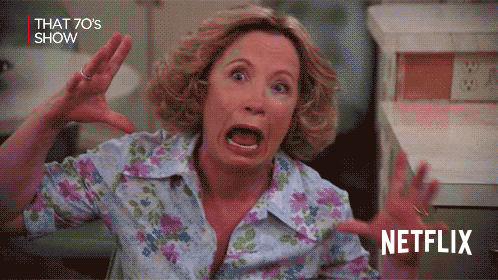 Newsmax sure is a professional and serious place for adults to get their news.

OPEN THREAD.
Follow Evan Hurst on Twitter .

Wonkette is funded ENTIRELY by a few thousand people like you. If you're not already, would you pls consider being the few thousandth and one?
 Do your Amazon shopping through this link, because reasons .