Discover more from Wonkette
Wonkette is filthy, hilarious, liberal news. YOU CAN HANDLE THE TRUTH!
Over 18,000 subscribers
Your Summer Science Reading List, Bitches
You Fucking Love Science! And also books. Let's end this day with a happy!
Summer solstice happened, so you know what that means? It's not yet Decorative Gourd Season, Motherfuckers , but it IS the season for reading at the beach (or "shore" if you're an East Coast elite like me). Don't bother with the latest James Patterson (Bill Clinton, seriously?) or Trump expose of the hour. Read some damn science and better yourself. Now, you COULD do as my son suggests and crack open an introductory calculus textbook, OR, or, or…you could instead pick one or all from the awesome list below that I humbly title:

Seven Fanfuckingtastic Science Books for Non-Scientists That Scientists Also Dig
1 – The Emperor of All Maladies by Siddhartha "not the Herman Hesse one" Mukherjee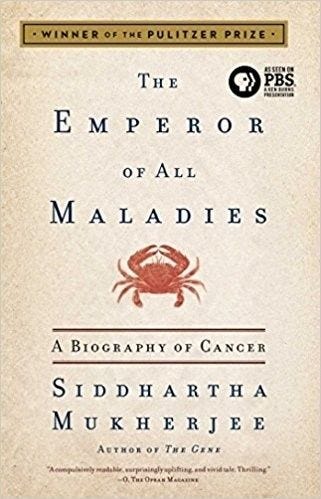 As you may have heard, cancer is a bunch of bitches , not just one disease. Siddhartha Mukherjee wrote a pitch perfect tome on the subject. Dude is a doctor and a science writer (must be sexy then) and got a Pulitzer for this book. Look at it this way. You're on the beach (shore) increasing your chances of future skin cancer and some hottie of your favorite sexual persuasion notices your book. They ask "whattaya readin'?" and you raise your left eyebrow and say, "Only the Pulitzer prize-winning story of how cancer was discovered and everything about it since. Oh yeah, and it's also a Ken Burns mini-series that won't actually put you to sleep." The next thing that happens? Cake at the ocean.
2 - The Soul of an Octopus by Sy "I made Carlos cry" Montgomery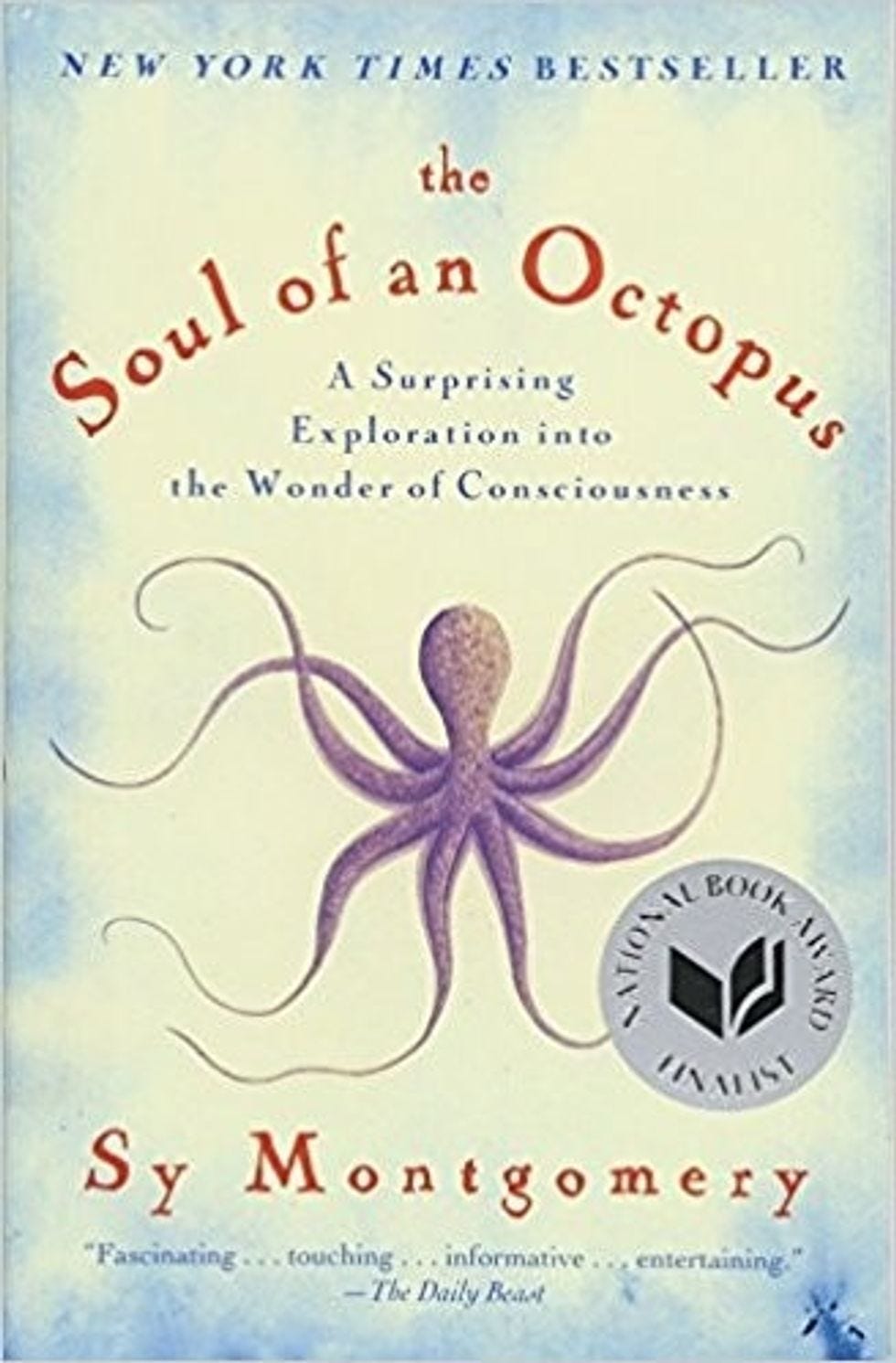 Be warned, if tako sushi is one of your favorite snacks, you might not want to read this book. Sy Montgomery is a naturalist and wonderful writer. Also, when I emailed her about how much I loved her book, she wrote me back a very nice response. Who does that these days? (The editrix does.) The science on octopuses (yes, it's not octopi like I always thought!) is in there and fascinating stuff, but what gets you is the story itself. She develops an honest to god (atheists don't capitalize that word) friendship with an octopus. I fucking cried at one point in the story. Cried. I won't give away why, you'll just have to read this really, really touching and educational book. My wife got this for me, so thanks again, Señora Sagan!
3 - A Brief History of Time by Stephen "I was on the Simpsons" Hawking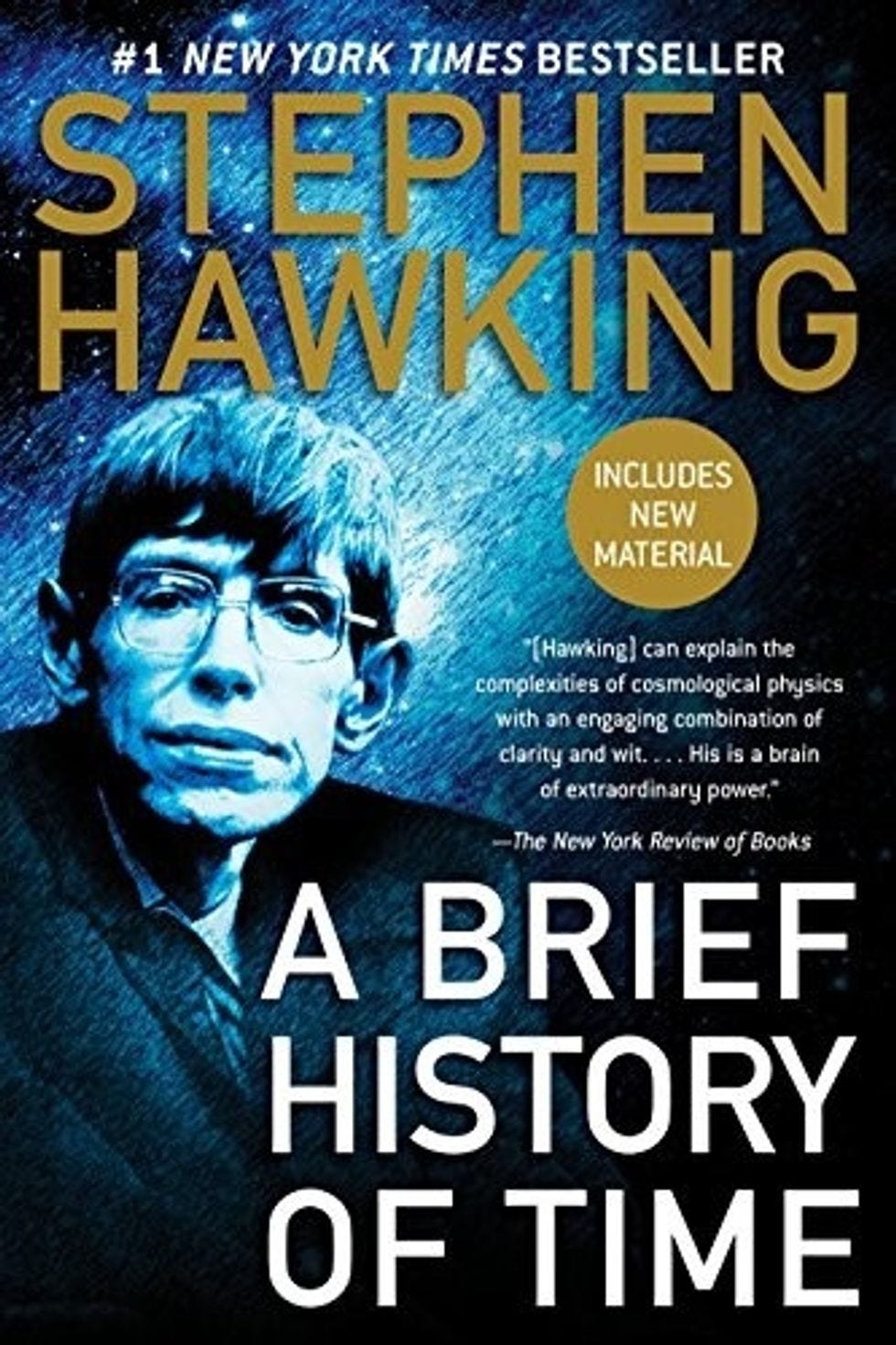 Who to go with for a book on cosmology? I mean, the lazy way would have been to list my cousin's famous book that he also adapted into a tv series where he could wear a turtleneck every week. No, I dig, Cosmos, but for my money, Stephen Hawking's book is better. Both make some very abstract ideas accessible to us non-physicists, but I think the Brit beats the American with his deeper dive into the topics while still letting us understand all the big words. Also, my cuz did the introduction so you kinda get a physicist two-fer.
4 - Surely You're Joking, Mr. Feynman ! By Richard "I have a Nobel and you don't" Feynman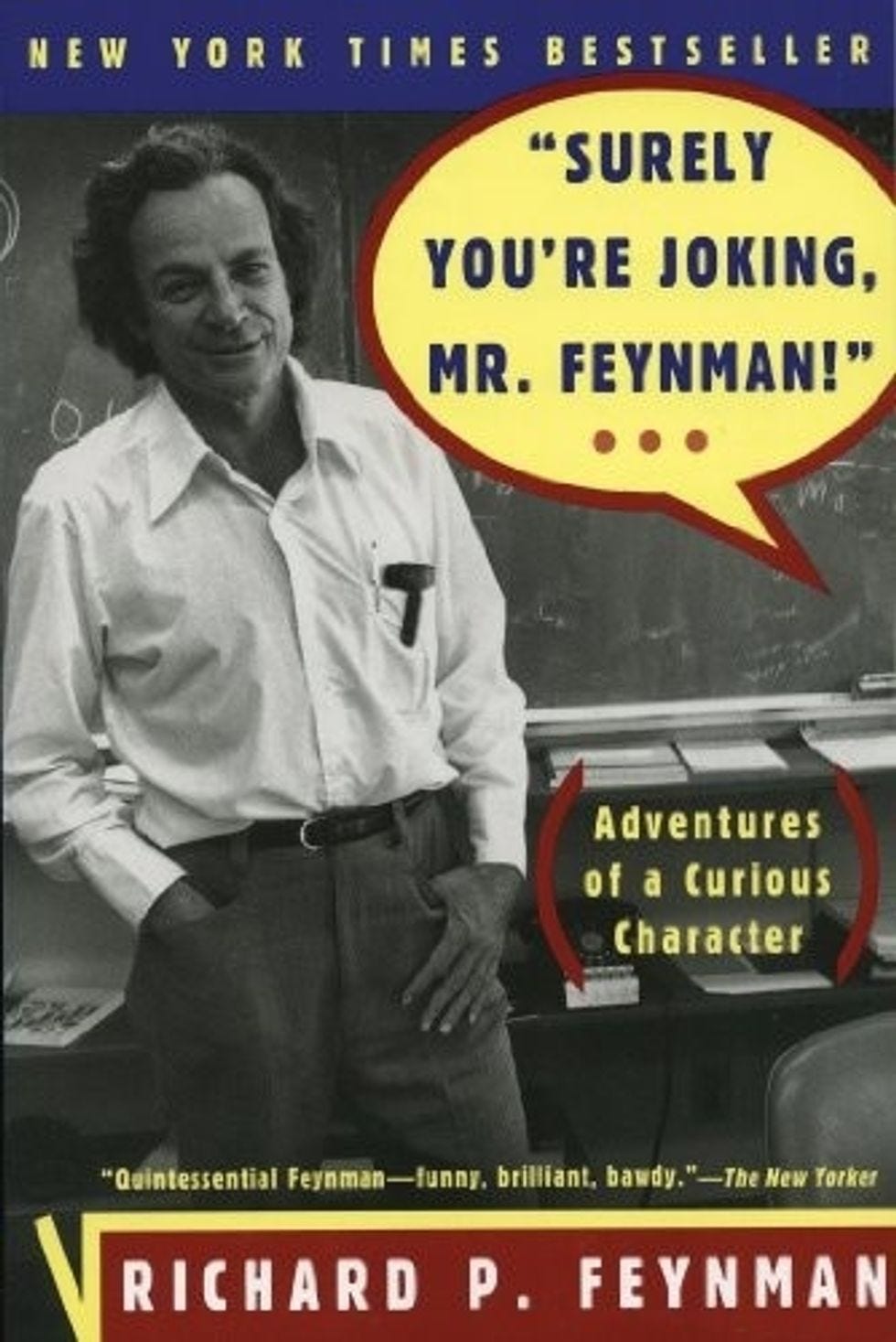 Man, this one is fun. It's got the science in there, talking about his work on the Manhattan Project, giving a lecture with Einstein in the audience, and bits on mathematics. There's no real narrative through line on this one other than it's structured around events in his life. Stories range from an invention for slicing potatoes AFTER they've been cooked to that lecture with Einstein in the audience and I recall something about samba. Of interest, Richard Feynman may have won the Nobel Prize, but he was basically Mr. Pink when it came to tipping.
 There were certain things I didn't like, such as tipping. I thought we should be paid more, and not have to have any tips. But when I proposed that to the boss, I got nothing but laughter. She told everybody, "Richard doesn't want his tips, hee, hee, hee; he doesn't want his tips, ha, ha, ha." The world is full of this type of dumb smart-Alec who doesn't understand anything. 
5 - The Poisoner's Handbook: Murder and the Birth of Forensic Medicine in Jazz Age New York by Deborah "<insert your own joke. I got zippo> Blum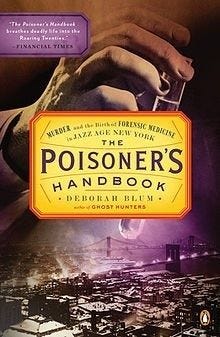 I feel like I'm stretching the "science" bucket with this one, but it is about forensic SCIENCE. If you'll go with me on this, though, WHAT a killer (I'm so punny) read. Jazz age hijinks, old timey CSI and breezy prose to go with the well-researched stories. A death by a different chemical per chapter keeps the flow going almost like a book of short stories.
6 – The Serpent and the Rainbow by Wade "Don't let them bury me! I'm not dead!" Davis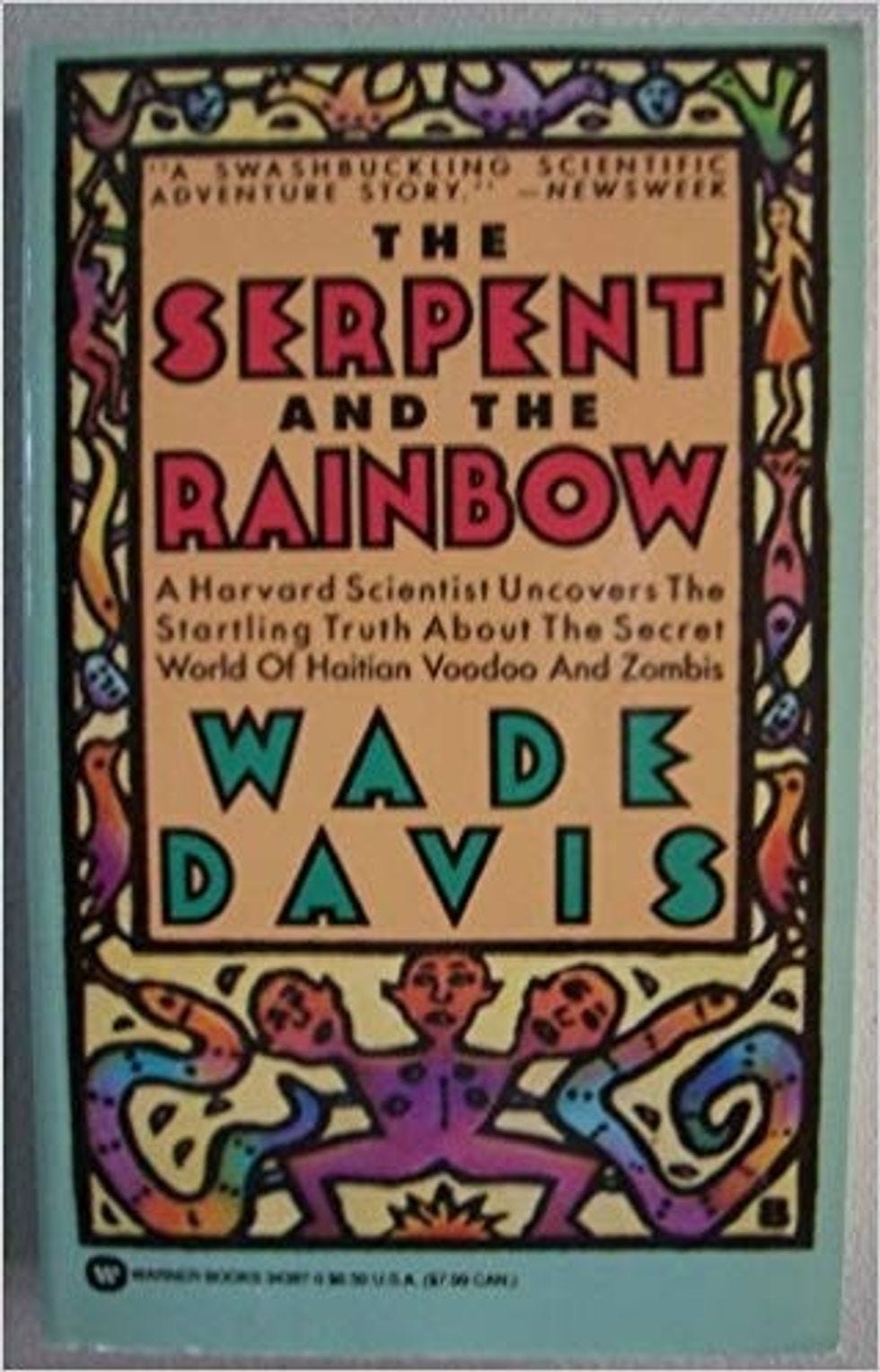 Zombies in Haiti. Boom! I should have just ended with that, but you deserve a bit more in case you haven't heard of it. Wade Davis, a botanist, went to Haiti to find out what the hell the whole voodoo zombie thing was. Equal parts story of self-discovery, Haitian history, and zombie chemistry but all fascinating. Full disclosure, the dude received some criticism from his peers about his actual conclusions related to the zombie toxin. Still, great stuff and when you finish it you can watch the Martin Sheen horror movie that is sorta, kinda based on this.
7 - The Martian by Andy "I can afford a Lambo, now" Weir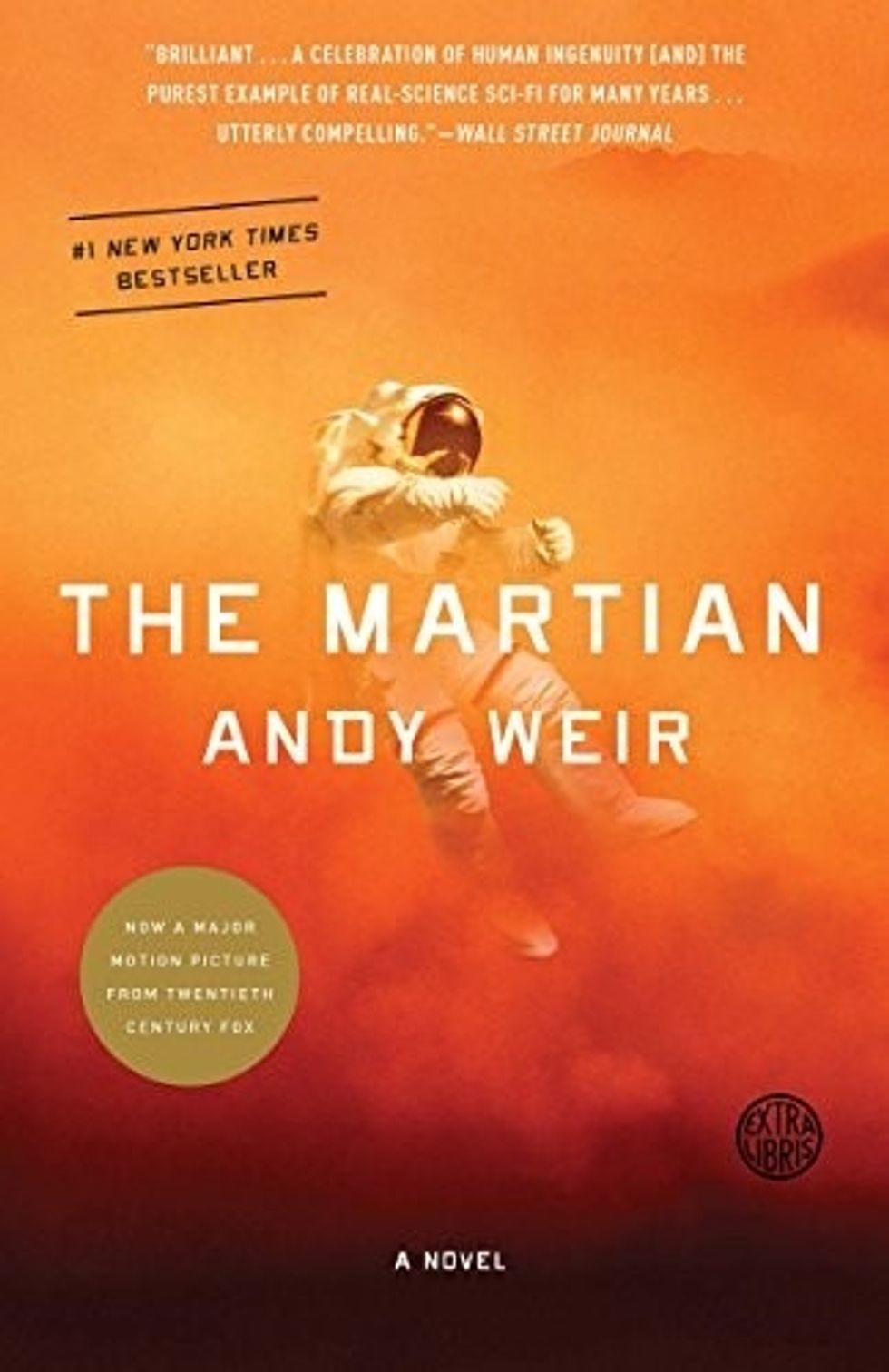 Yeah, I'm cheating here. Science fiction, but really, really well-detailed and grounded in science. You probably saw the movie with Kristen Wiig and I think Matt Damon is in it. Read this one first, if you loved the movie and haven't read the book. It's mostly the same story, but you get WAY more scientific details and an extra adventure he goes on as he drives the buggy to the extraction point that the movie skips.
So obviously lots of others I could have listed but I didn't read the Immortal Life of Henrietta Lacks yet and I'm sure you'll all tell me what I should have listed as well. Yeah, Neil De Grasse Tyson is awesome, I know, but you know what? This isn't the top 50 science books out there. Just six and a plus-one.
If you decide to purchase one or all of those, pretty please use the Amazon links in this article because we get a small percentage of your purchase price. The price of jet fuel keeps going up and the Wonkette Gulfstream is a gas guzzling bitch.
And now it is your OPEN THREAD.