Palin-Beck 9/11 DeathFest Crowd Haunted By Weird Protesters
News
September 12, 2010 01:32 AM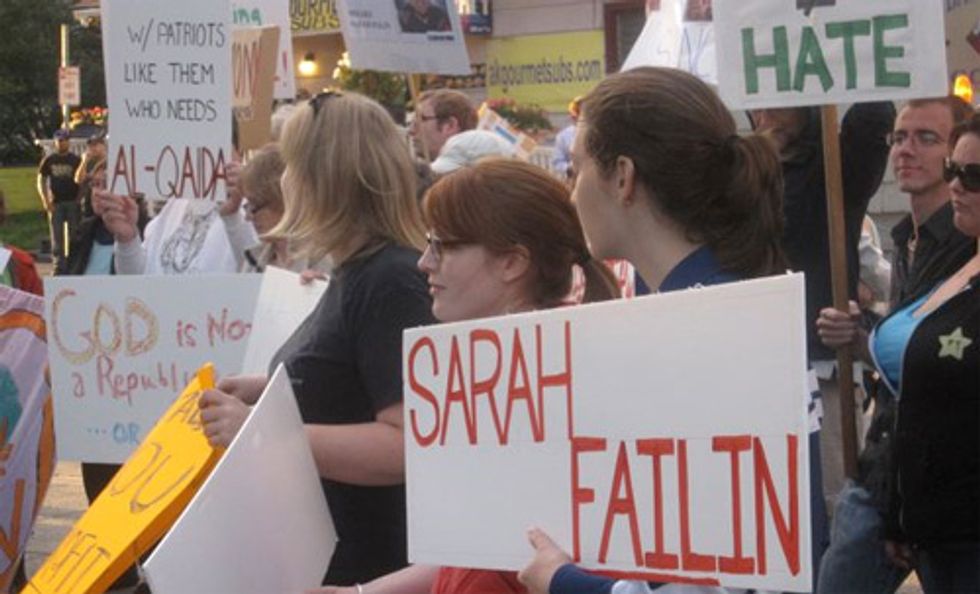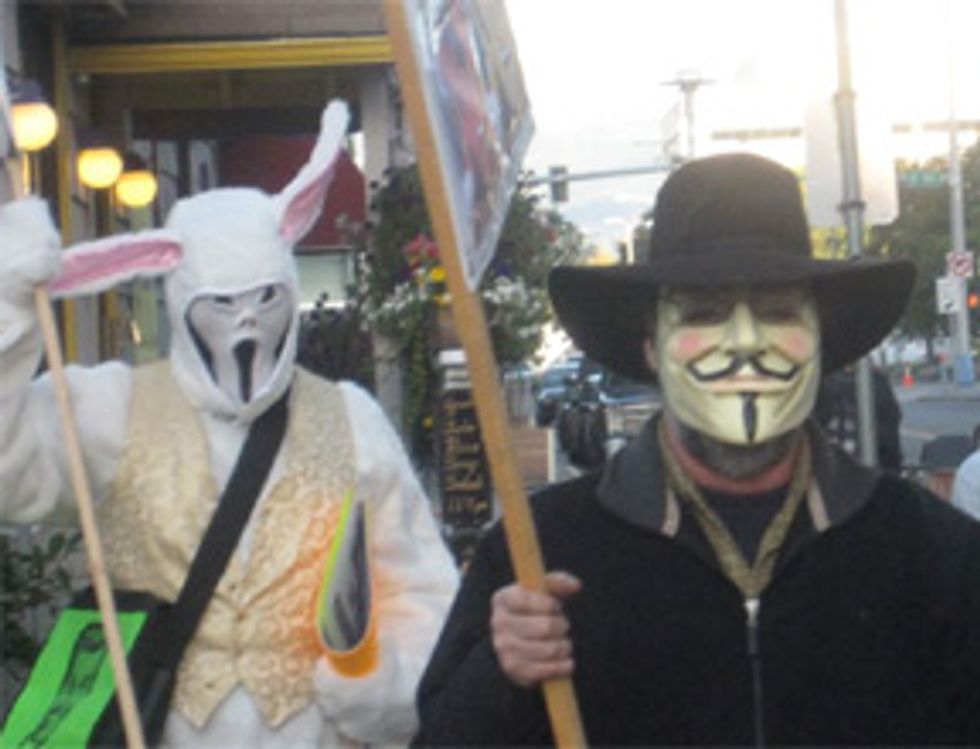 Our brave correspondent in Anchorage continues to send strange dispatches and stranger images to the Wonkette Newsroom, despite the fact that the Wonkette Newsroom is asleep because Alaska is apparently under Japanese Time. But what is the explanation for this picture, Bill Scannell? "The NineEleven Bunny made an appearance. The ground is thick with bitter white people. While lubricating myself in bar across the street in preparation for sitting in the 'Wet Section,' Please know that this email is confidential and should only be read by the intended recipient." What does this even mean?
---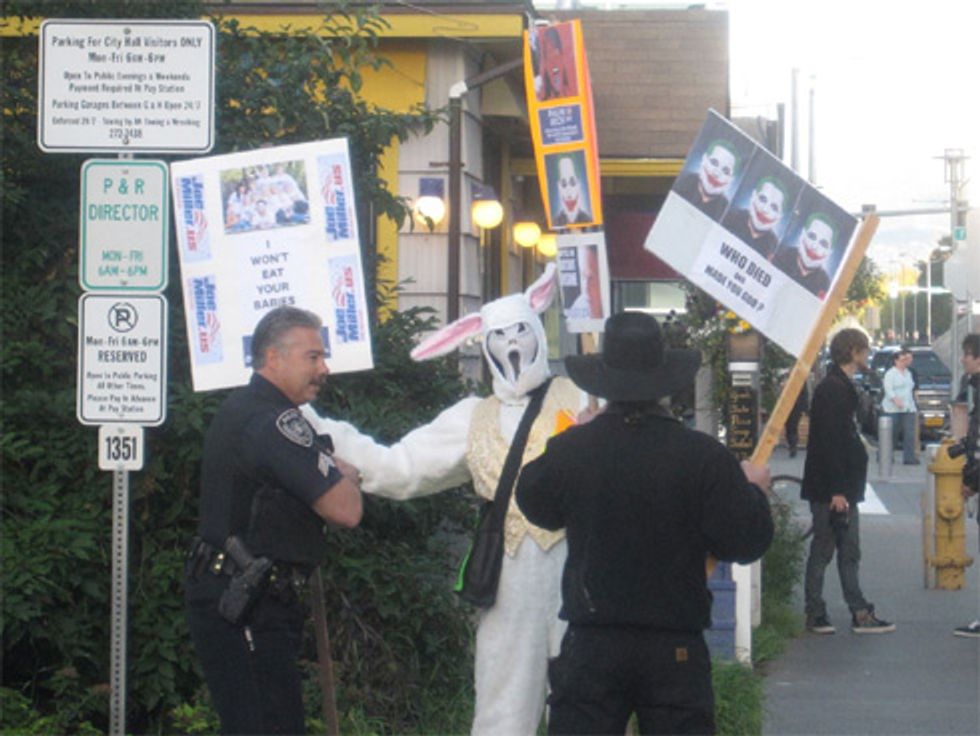 More from Wonkette warblogger Bill Scannell's iPhone:
There are very few Nine-Eleven(tm) death-cult members inside the Grifter Center. The reason for this is that there are exactly two (2) lines for the cultists to go through to be patted-down, TSA style. They do it because they love your Freedom! Approximately 200 protesters, some with amusing signs, greet the patriots at both entrances. Things are disappointingly nonviolent. Your correspondent's attempt to bribe an elderly Mormon couple to run up and down in front of a burning sofa was unsuccessful. Riot averted ... for now.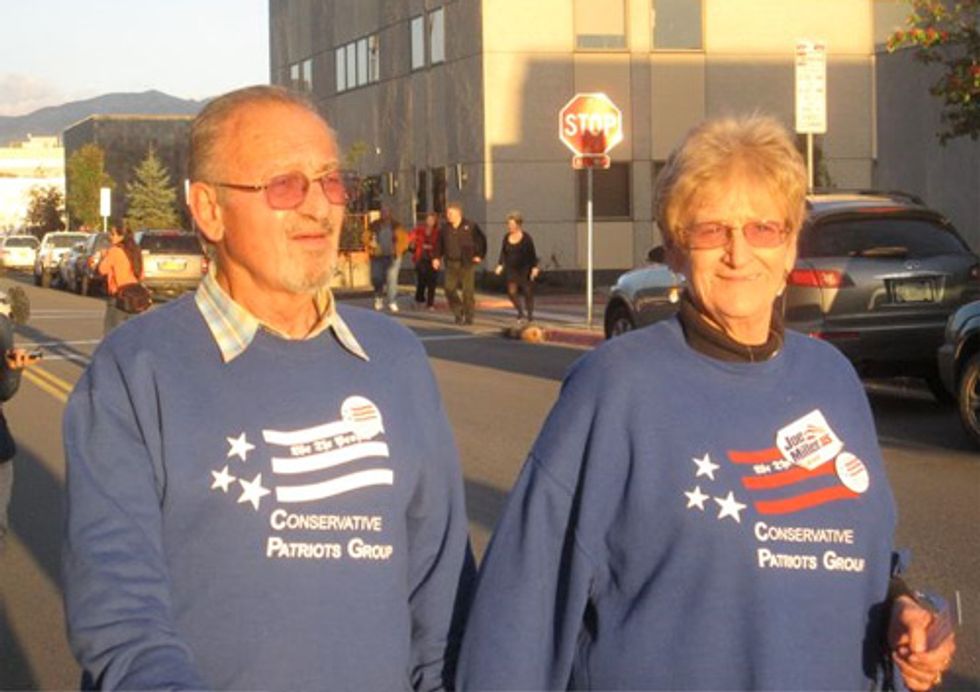 Another young, vibrant and multicultural Sarah Palin crowd.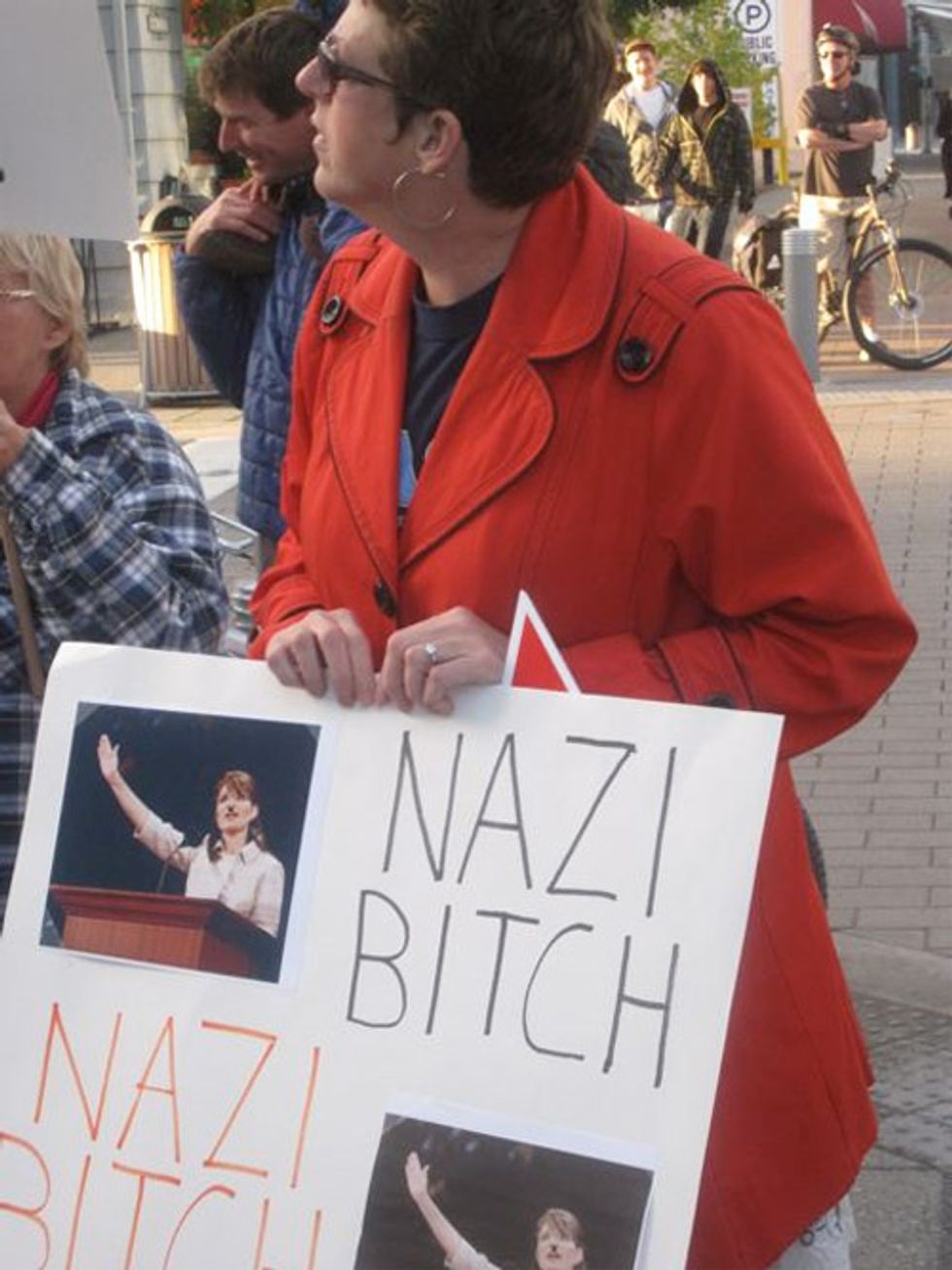 Doesn't this lady know Sarah Palin used to briefly be GOVERNOR of this very state? Show some respect, lady!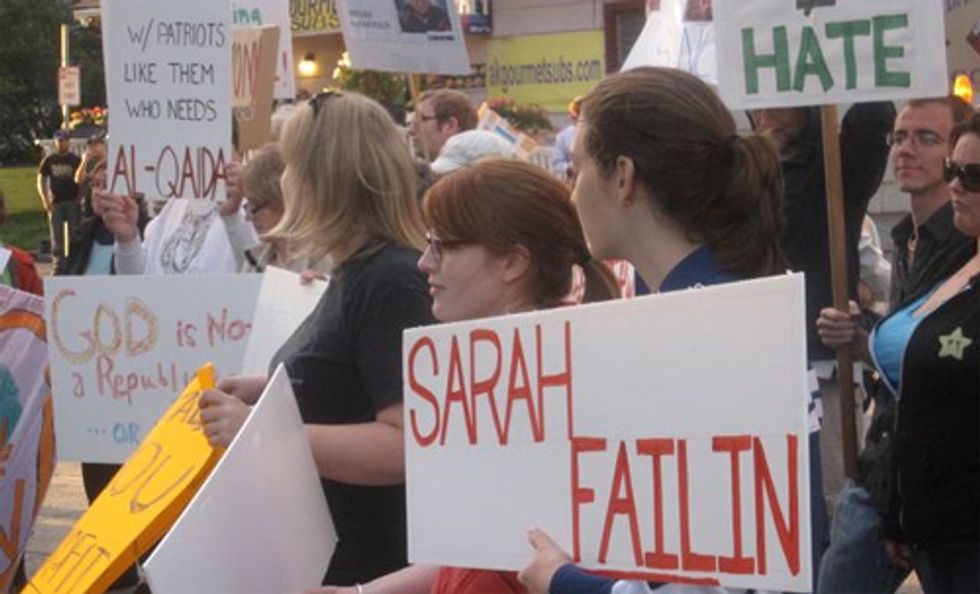 But the average anti-Palin/Beck protester was 50 years younger than the average Palin/Beck supporter, so that's something.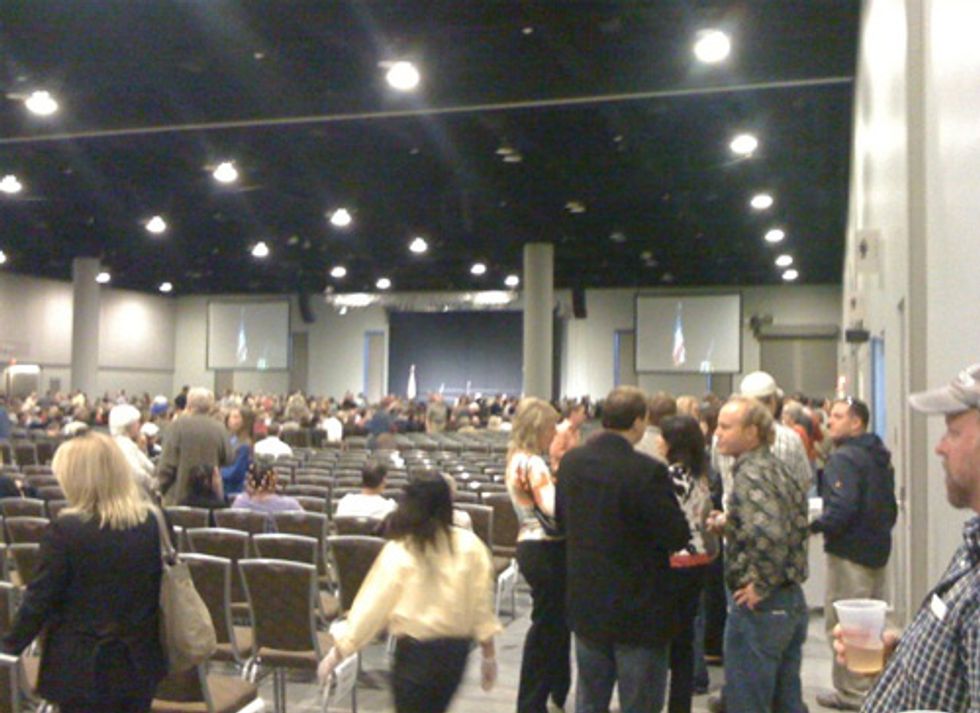 Our correspondent has punctured the defenses and is now inside the stadium:
In the 10 minutes it took for me to go to my car and send the last batch of photos, Beck/Palin (peace be upon them) gave up on their TSA plan and only screened Suspect People. Only white people=no suspects. The hall is full. The stage is nearly barren of decorations, only two old-timey blackboards and an A'merkin flag can be seen.

.... Long line for booze: I'm beginning to understand how Beck's psycho ramblings take root in the teabag mind.

Blackboards have been removed, the flag is still there. Insufferable Christian music plays.