Palin Cleared Of Wrongdoing In Expensive-Clothes Scandal That Rocked Nation
News
May 20, 2009 09:19 AM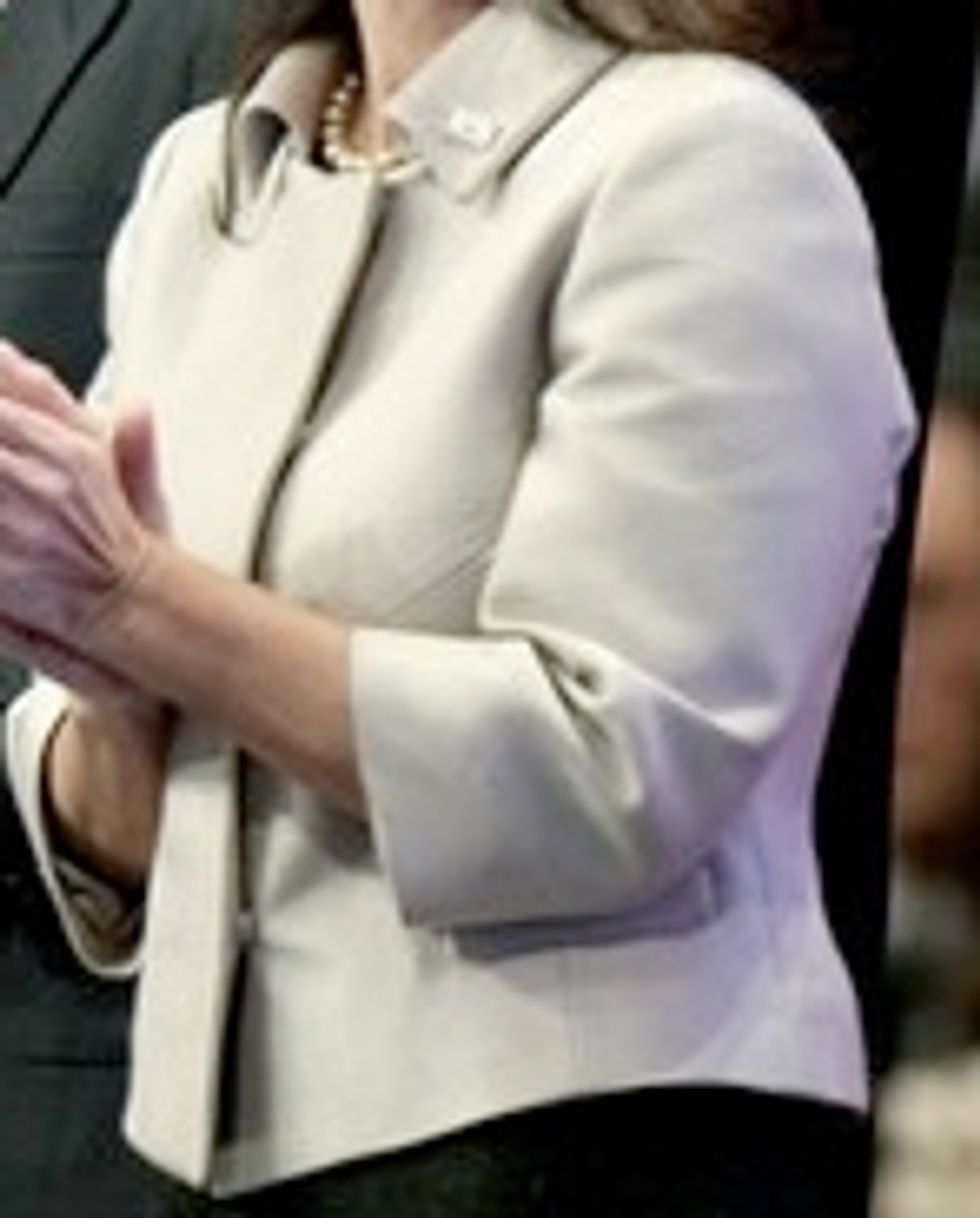 Sarah Palin's long sartorial nightmare is over, as the Federal Election Commission finally decided that the bazillions of dollars spent on her pacifiers, Italian couture jackets, and Victoria's Secret lingerie were legal. Palin's clothes did not constitute "personal use of campaign funds" because the funds in question came from the RNC instead of the McCain/Palin campaign.
---
Still: Sarah Palin should be arrested and immediately sent to Guantanamo for the grievous crime of undergirding her fancy Valentino jackets with cheap, mass-produced mall undergarments from a store whose decor literally resembles the interior of a vagina.
The watchdog group Citizens for Responsibility and Ethics in Washington was not very happy with the FEC's ruling.
"In effect, the FEC is claiming its hands are tied and it could not penalize the RNC or Gov. Palin," CREW said in a release. "This means the FEC will allow political parties to buy candidates whatever they want at whatever cost, and that the candidates and their families can keep these purchases."
FREE MONEY Y'ALLS. The sad thing is you can kind of imagine John McCain pitching the Vice Presidency to Sarah Palin just like this: "I would like you to be my running mate, and in return you'll get shiny shiny shoes." And she did!
FEC: Spending spree to dress Palin was legal [The Hill]