Party Crashing: Wonkette Makes Real-Life Appearance At Hirshhorn Hipster-Fest
News
July 27, 2010 02:59 PM
Every few months, the Hirshhorn Museum charges local hipsters to look at art that is free to look at every other day of the year. After paying, the hipsters must wait in line to then wait in line some more to buy drinks and to dance with Summer Camp, DC's favorite drag queen, at theAfter Hours party. Team Wonkette has become less and less agoraphobic over the years (except for Jack, who still has yet to prove he's real) and was on assignment at the party last Friday night. How could we miss this opportunity to get busy with the hipster underbelly of DC, wear skinny jeans and not really look at the art in favor of drinking?
---
This year we learned that actually showing up in skinny jeans and with someone now on Gawker Media's payroll does not in fact improve your VIP status. No, there were no duck tacos for your Wonkette Party Crashers this time around. There was, however, a tall, leggy Slavic woman who abducted our Cord Jefferson, for the Facebook photos, leaving behind a trail of unused drink tickets as the only clue to his whereabouts.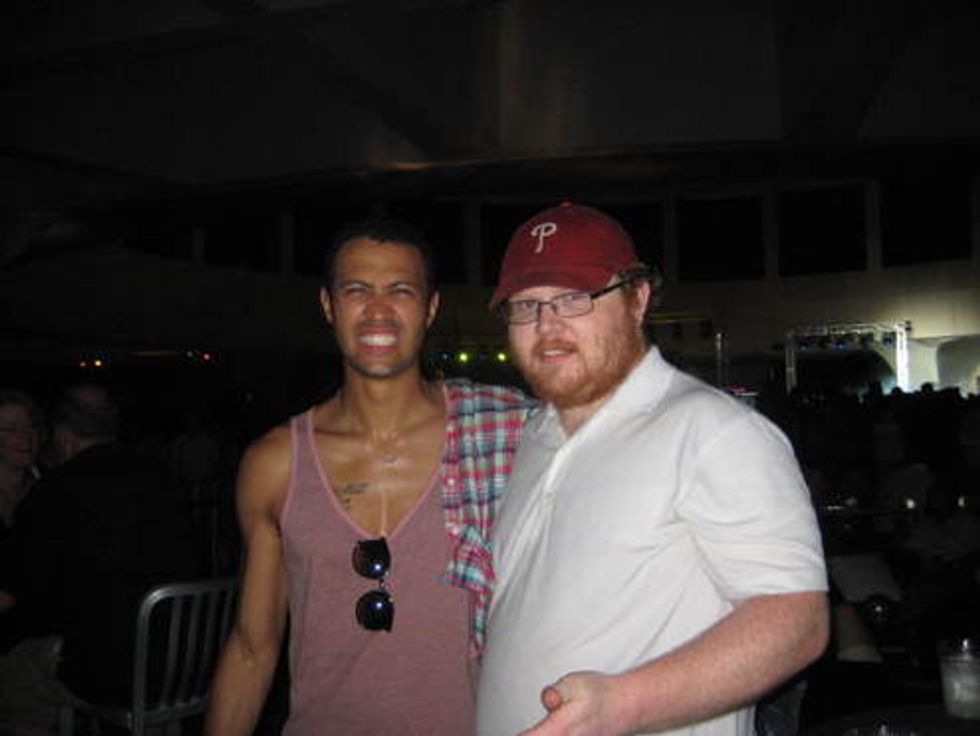 The evening included the opportunity to "ooh" and "aah" at the Hirshhorn's world-class art collection, but team Wonkette did not venture inside the museum. Why look at art when there are drinks to be consumed and men in cheerleader outfits to dance with? According to the Hipster Constitution, dancing with drag queens while shitfaced is a sanctioned educational activity.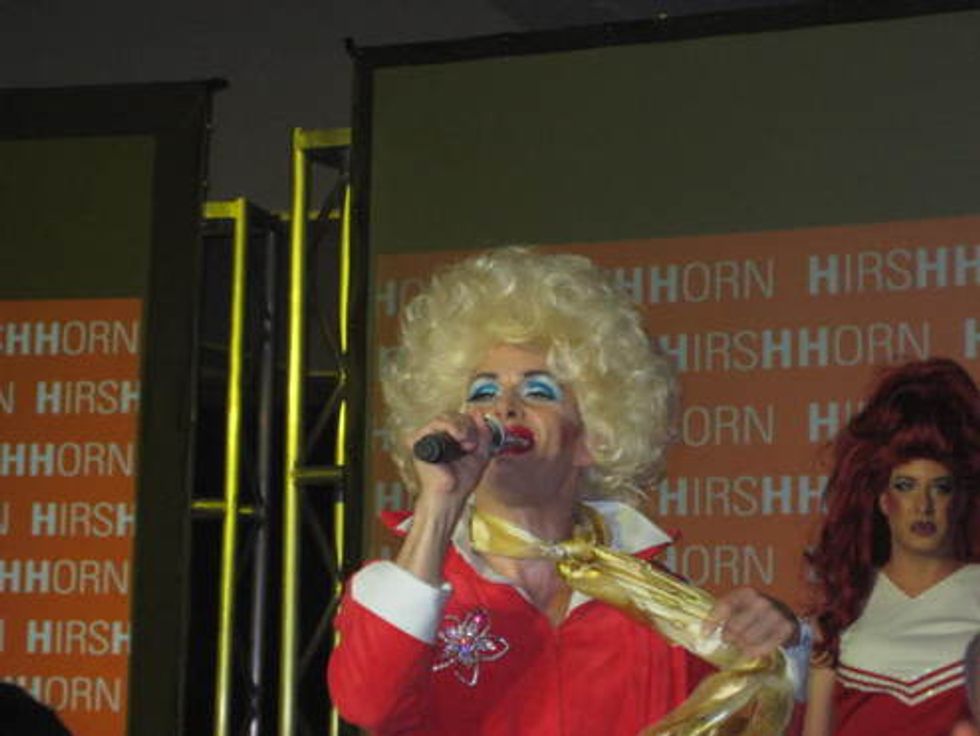 Unfortunately the Jew and the Ginger members of Team Wonkette missed most of the drag show, spending the majority of the night on a quest to locate their colleague. Who knows what Russians do to black people?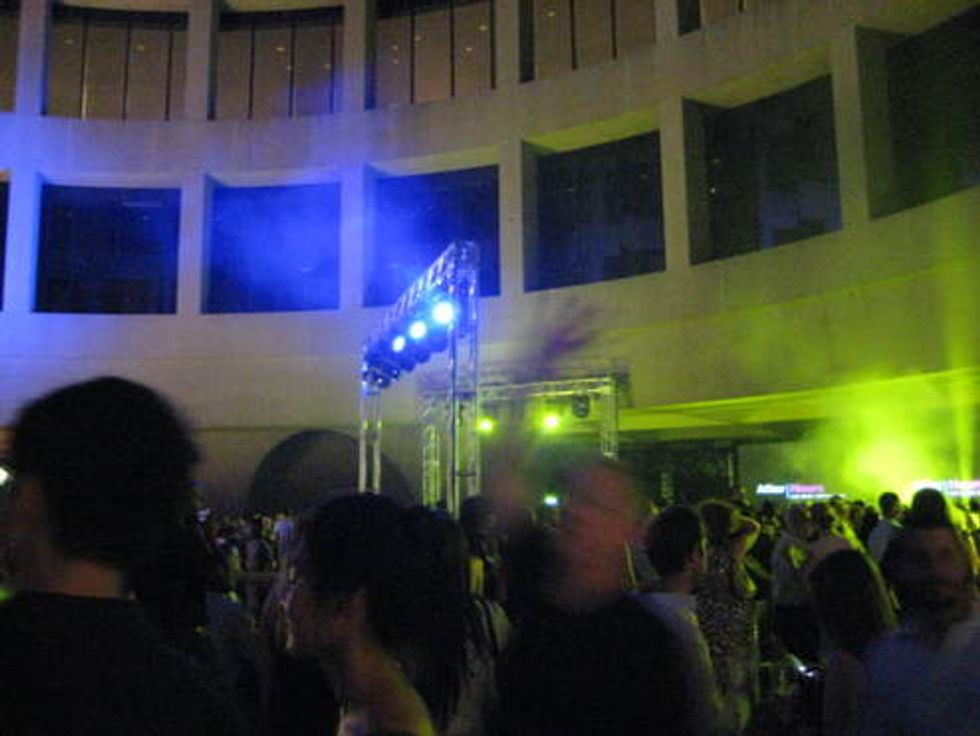 We all nearly passed out thanks to the sweltering heat. Not to worry though, Jim's seduction powers nonetheless remained intact throughout the evening. He succeeded in stealing Cord from the Russian woman who was in fact sent by Ken to convince Cord to write another Chocolate City Column and to show him what it really means to be on assignment for this four-star blog.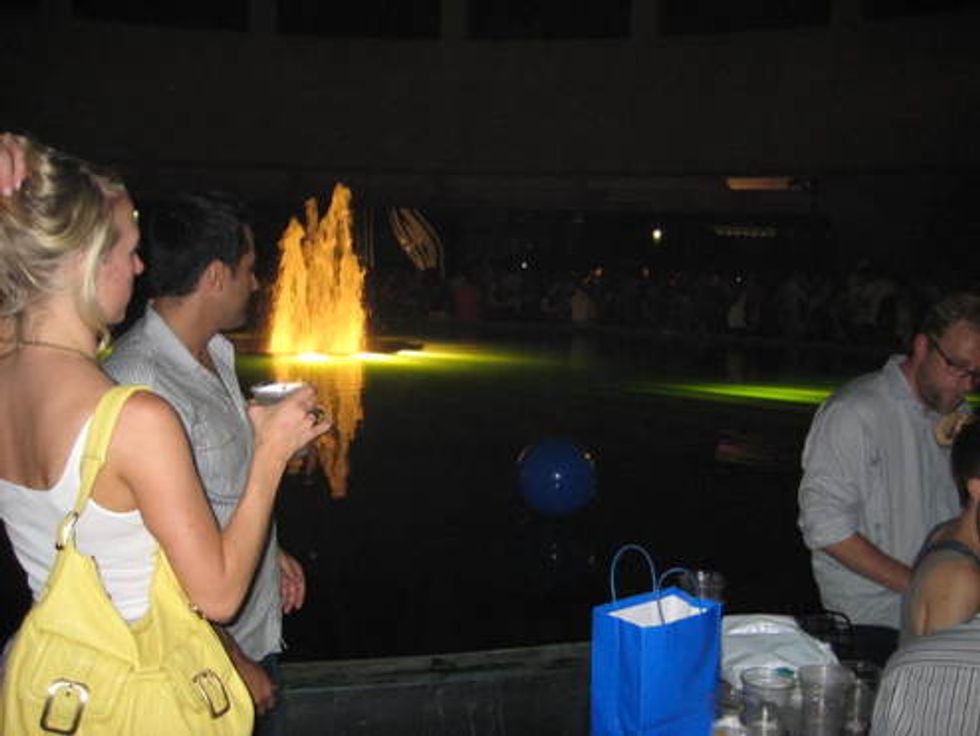 No really, the heat was out of control. It was so hot that the water caught on fire. Or something like that.
And so, fun was had by all. Per usual, our pictures are of terrible quality and don't capture the true essence of the evening. Sorry. The END.